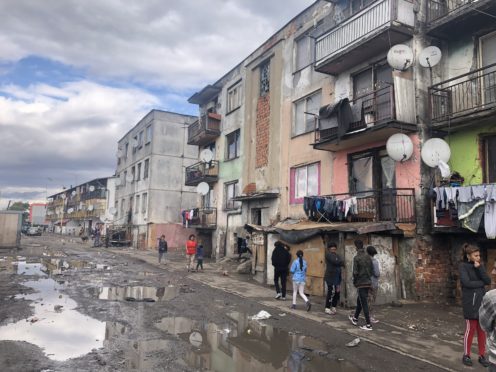 A human trafficking victim tricked into moving to Scotland before being sold as a bride has spoken of her ordeal for the first time.
Adriana Adiova has returned to her home town in eastern Slovakia where she was first approached by a woman who promised farm work in Britain.
She spoke to The Sunday Post there after four of the people traffickers behind her slavery were convicted in Glasgow.
Adriana was one of many women trafficked from Slovakia to Glasgow to be sold as brides or into prostitution. One ­victim was sold for £10,000 outside the Primark store in the city's Argyle Street.
She said the offer of work in Britain seemed an opportunity to escape the abject poverty of her home among the 3,000-strong Roma community in the town of Trebisov.
But her dream of a better life turned to a nightmare which saw her trafficked, sold on for about £5,000, unsure even which country which she was living in.
Speaking at her basement room in Trebisov, Adriana, 28, said she was first contacted by a woman from a neighbouring town near the border with Ukraine offering work in Britain.
She said: "She told me she had work for me and my sister. I was 21 and my sister 18.
"I was afraid of what might happen if my sister went on her own so I agreed to go too. I wanted to take care of her in a foreign land.
"We went by bus, five hours to Bratislava and then by plane to Glasgow. We liked the trip to Britain because we flew by plane. That was the first time we had ever flown.
"We were supposed to work on a potato farm and were told there would be money and designer clothes for us. But when we arrived there was no work for us. We realised it was fake offer and there was no job. Within two weeks I had no money and no work."
The fixer in her ­trafficking case was a woman who, Adriana said, she understood was a cousin of Vojtech Gombar, a 61-year-old Slovak national who lived in a flat in Allison Street in Glasgow's Govanhill.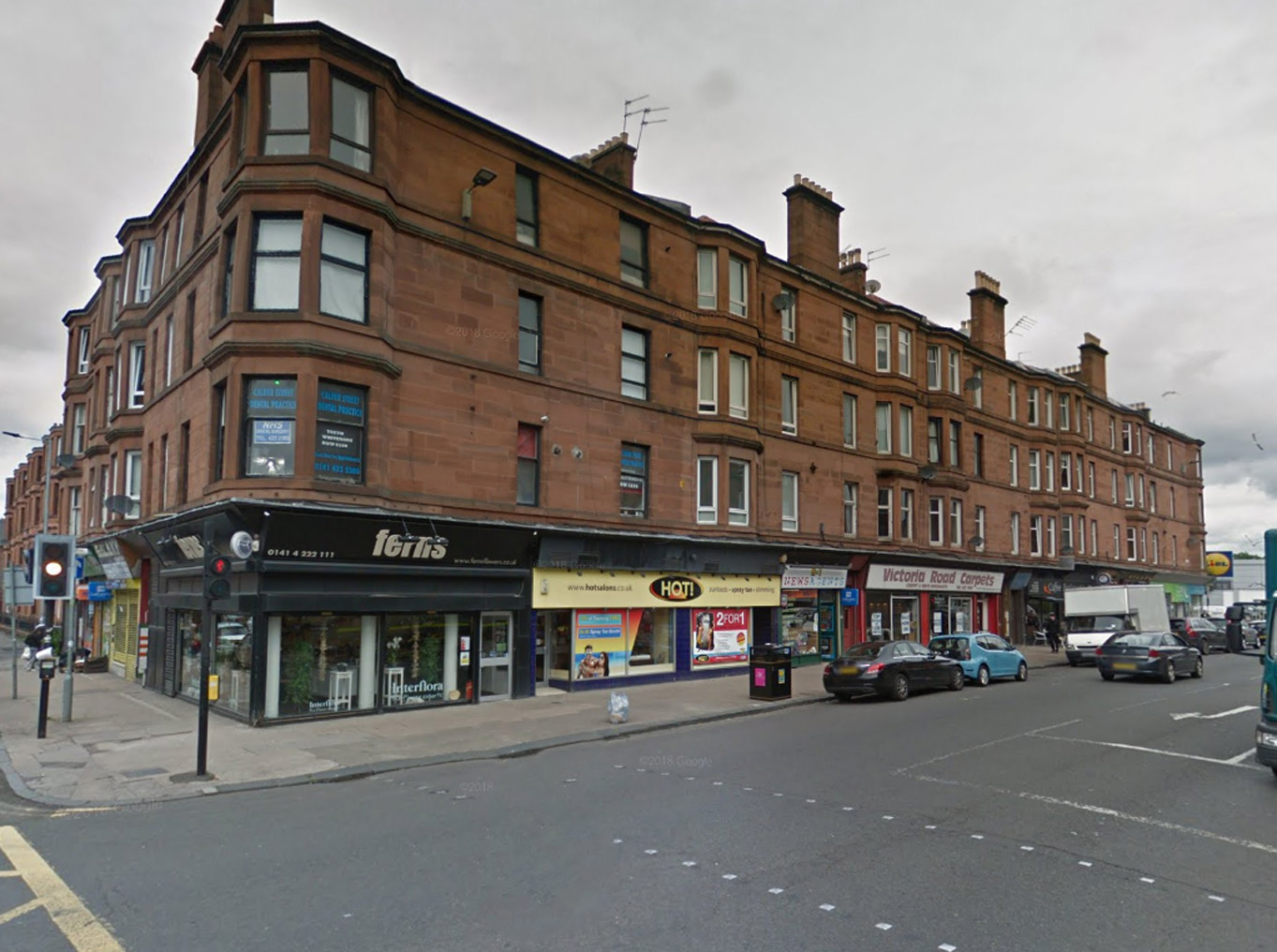 Gombar was one of four people convicted of people trafficking at the High Court in Glasgow on Friday.
Adriana said: "We stayed in Glasgow, although I thought it was London. When I realised there was no work, the woman who had arranged for us to come said she had another 'job', which was a wedding."
Adriana said she was ­staying in her flat in Govanhill where 10 people lived at the time and that she slept on a shared sofa.
After a fortnight, she was sent with another woman to Gombar's home where there were two other Pakistani men waiting. She said she was told one of them wanted a bride for his son and wanted to choose "the older one", which was her.
The buyers, mainly men from Pakistan, were seeking EU citizenship so they could live and work in Europe.
Adriana married a 23-yearold Pakistani man in a ceremony in Ireland in June 2012, at the Westcourt Hotel in Drogheda, County Meath. The wedding was conducted by a local registrar. It's understood he had family connections in Ireland.
Adriana and her "husband" were listed at the time as ­living in a residential house in Johnstown, Navan, about 20 miles west of Drogheda. Neighbours said last week the family had moved on shortly after the date of the wedding.
Adriana said: "I was sold to a Pakistani man in Glasgow and we flew to Dublin to marry. He bought me two dresses for my wedding, one red and one white.
"He gave me €500 before and €500 after the wedding (about £900 in total). After, we lived in ­separated rooms and could only communicate by gestures, although later he taught me with the computer to speak English.
"The woman told me she got €4,000 (about £3,500) for selling me and later another €1,000, which I saw with my eyes as the money was lying on the table."
Adriana spent nine months living with her new husband back in Scotland before deciding she could take no more.
She missed her real ­family and even the desperate ­poverty of Trebisov was preferable to her miserable existence in Glasgow.
She said: "After a while I said that I wanted to see my sister. The Pakistani man who was my husband called and arranged the meeting with my sister who, at that time, lived in Cicova [in the Czech Republic].
"I then decided I wanted to go home because I had no job, no money and I didn't speak English. What else should I have done?
"My fake husband bought me everything," she said. "The conditions were better there in Glasgow than in Trebisov but I wanted to leave."
She said her "husband" didn't want to let her go, so she contacted her brother in Trebisov to come to take her home. He was unsure about making the trip, but Adriana managed to send a little money to help pay for his travel to Glasgow.
She said: "I did not love my husband and I did not even know him. I was forced to get ­married. What else could I have done without money? I was told I must get married and I was afraid.
"I wished to go home but there was a problem. I had not got enough money and couldn't buy tickets. I called my brother who came to free me after a week. When he came, I was able to leave Glasgow. The man I was married to wasn't cruel to me. I just wanted to leave."
Adriana went home to Trebisov where she still lives in a room she bought for £90 in the "ghetto" at the southern tip of the town among members of the Roma community.
She said: "I didn't say to police what happened at the time but they contacted me after a while. So I told them my story."
She gave evidence to the High Court in Glasgow last month via video link from a Slovakian court in Humenne, about 30 miles from Trebisov.
She was one of 14 women named on court papers in a lengthy list of trafficking charges against Gombar and three co-accused.
Adriana said: "I regret ­everything. I just had money to buy a flat and I now have a child of my own and I look after another child. I still suffer the consequences from what happened in Scotland. I cannot marry a man here as I am still married to the Pakistani man.
"It bothers me because I would want to get married to a man from my Roma community and get on with my life. I was poor before and I am poor today also."
---
Slave trader gang ruthlessly exploited vulnerable women to make thousands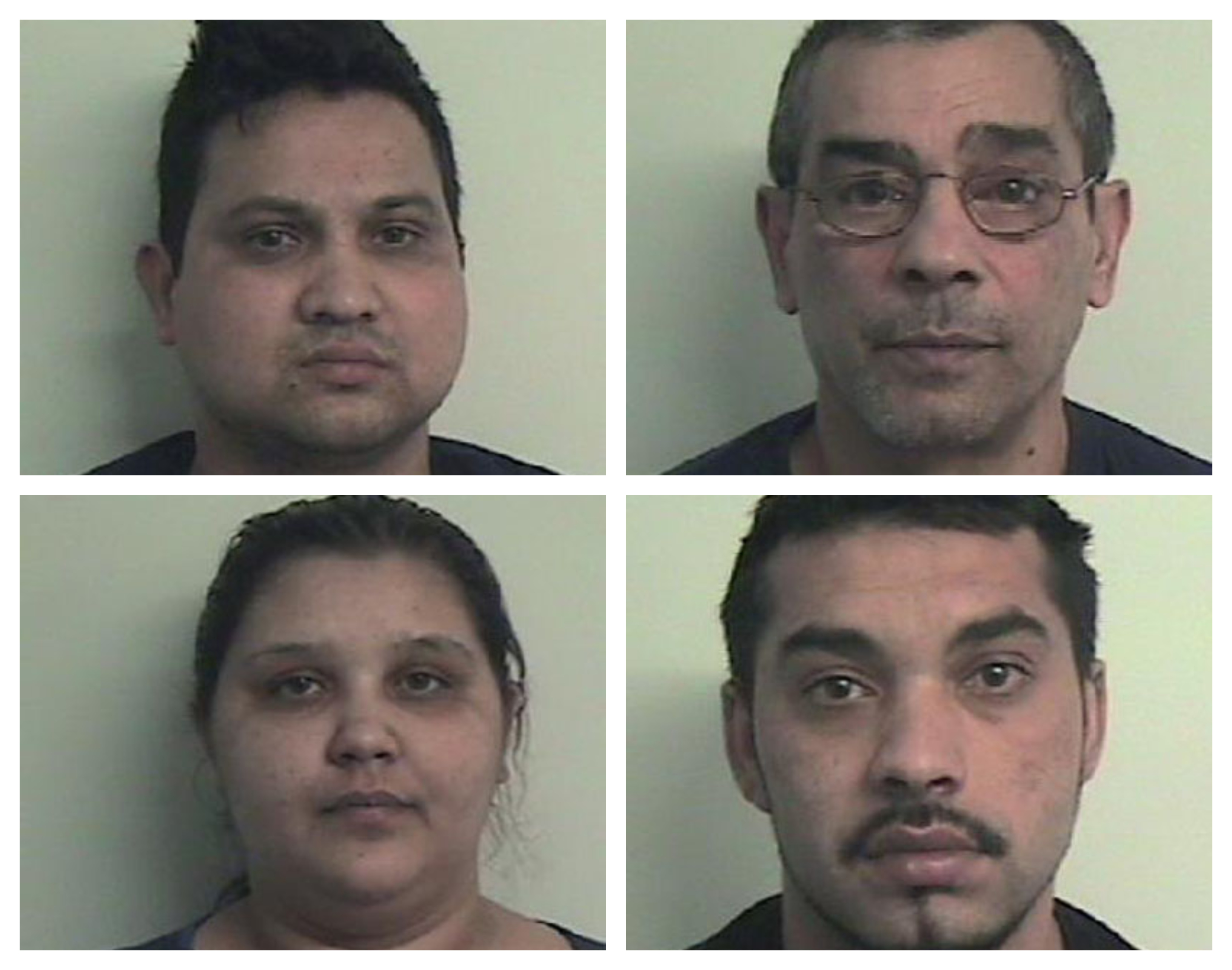 Detectives have revealed a tip-off five years ago sparked the investigation which led to four slave traders being locked up for people trafficking.
The information led to Operation Synapsis being set up in a bid to smash the gang bringing in impoverished women from eastern Slovakia to Govanhill to sell to men, mainly from Pakistan, who were seeking EU citizenship so they could live and work in Europe.
Another six people are currently on trial in Slovakia in relation to the case. And police have promised further action in Scotland to arrest those involved in the trafficking operation.
Officers were first tipped off to a crime gang working in Govanhill in 2014, prompting an inquiry that would see the National Human Trafficking Unit work with the Slovak police force.
In 2017, after three years of investigation, the accused first appeared at court in Glasgow. On Friday, after a seven-week trial which led to a further week of deliberations by the jury, ringleader Vojtech Gombar, 61, was found guilty of 13 charges involving eight women.
His step-daughter, Jana Sandorova, 28, was convicted of six charges involving two victims.
Her partner, Rastislav Adam, 31, was convicted of seven charges involving three victims while a fourth accused, Anil Wagle, originally from Nepal, was found guilty of four charges involving one woman.
All four found guilty were remanded in custody and will be sentenced at the High Court in Edinburgh on November 8. Court papers named 14 women as victims of the traffickers. Some have returned to Slovakia while others remain in Glasgow.
Det Supt Fil Capaldi, in charge of the National Human Trafficking Unit, said: "The reality is that this instance was centred in Govanhill. However, trafficking could happen anywhere and we know it's happening across Scotland because we have active investigations with ongoing cases.
"I think the fact that four people were charged with trafficking offences would provide reassurance that we have listened to the community, we have intervened and rescued 14 women from that situation."
---
Human rights lawyer: Trafficking gangs are hiding in plain sight in every town and city in Scotland
A leading lawyer who has represented victims of human trafficking said the crime is taking place hidden in "plain sight" across Scotland.
Kirsty Thomson has called for increased awareness of the signs of trafficking in order that victims can be identified and helped. She said, despite the conviction of a gang based in Govanhill, Glasgow, members of the public should not believe it's an issue restricted to that part of the country.
Kirsty, a founding director of human rights lawyers JustRight Scotland, which has a dedicated anti-trafficking and exploitation centre, said: "The reality is that human trafficking is happening throughout Scotland and not just in the city of Glasgow.
"It is a heinous crime and a serious human rights violation which occurs regardless of age, gender and nationality.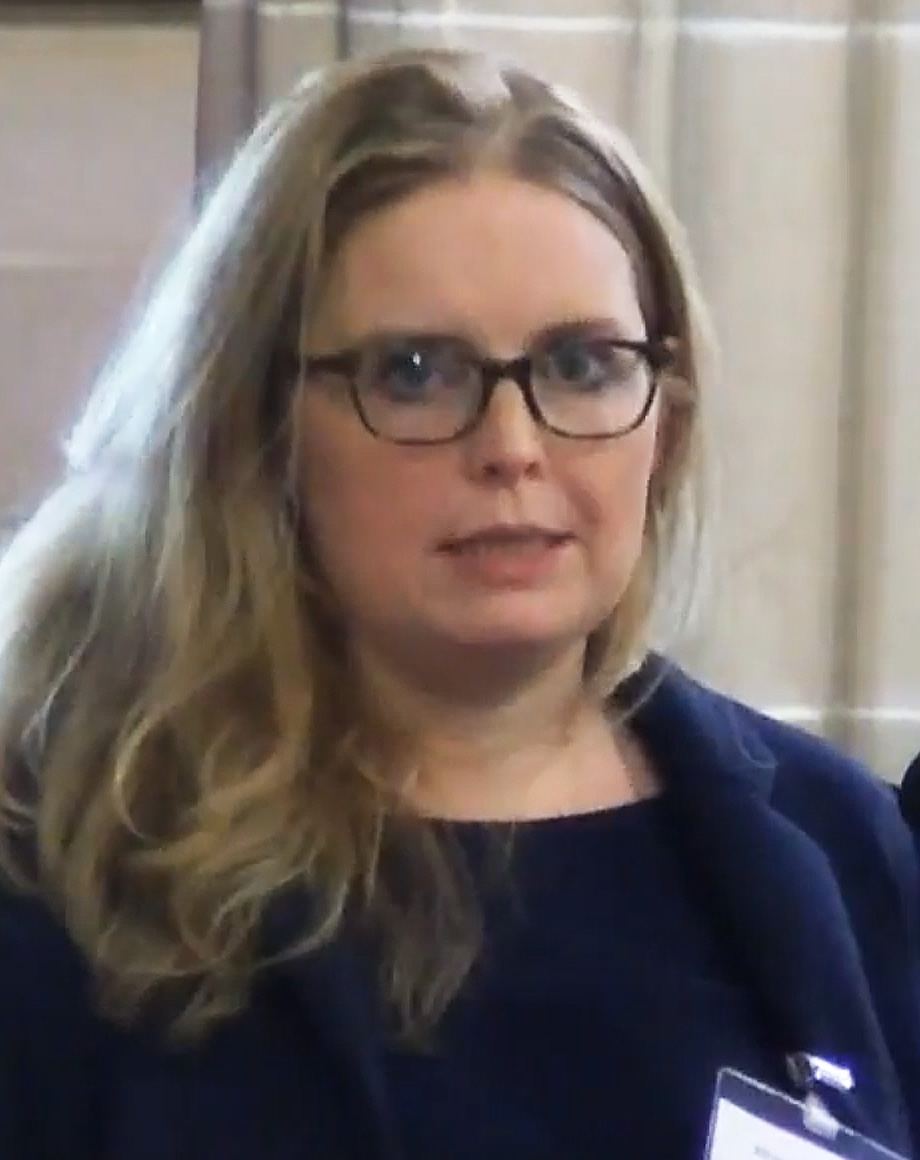 "It is an increasingly more common phenomenon but one that is also becoming more complex to identify and respond to.
"The Scottish Government has shown a strong commitment to ensuring a robust response to counter human trafficking and exploitation and there is good multi-agency working. However, this can only ever be part of the response."
Kirsty, who's been a member of parliamentary and government working groups on the issue and is a member of the UK Anti Trafficking Monitoring Group, said: "Survivors of human trafficking tell me it is happening in Scotland and it is happening in plain sight.
"They tell me that we need increased awareness about what human trafficking looks like in Scotland so that everyone, regardless of who they are, is able to see when there is human trafficking happening in front of them in order that more people can be protected."
---
The victims of this terrible trade are all around us
by Dame Sara Thornton, Britain's Anti-Slavery Commissioner
Human trafficking is a vile crime whereby criminals exploit fellow human beings for financial gain.
As the Independent Anti-Slavery Commissioner, I have a UK-wide remit to encourage better support and protection for victims of human trafficking and modern slavery, and I also want to see an increase in prosecutions so traffickers can be brought to justice.
Vulnerable victims can be forced into labour exploitation, sexual exploitation or even criminality by their traffickers.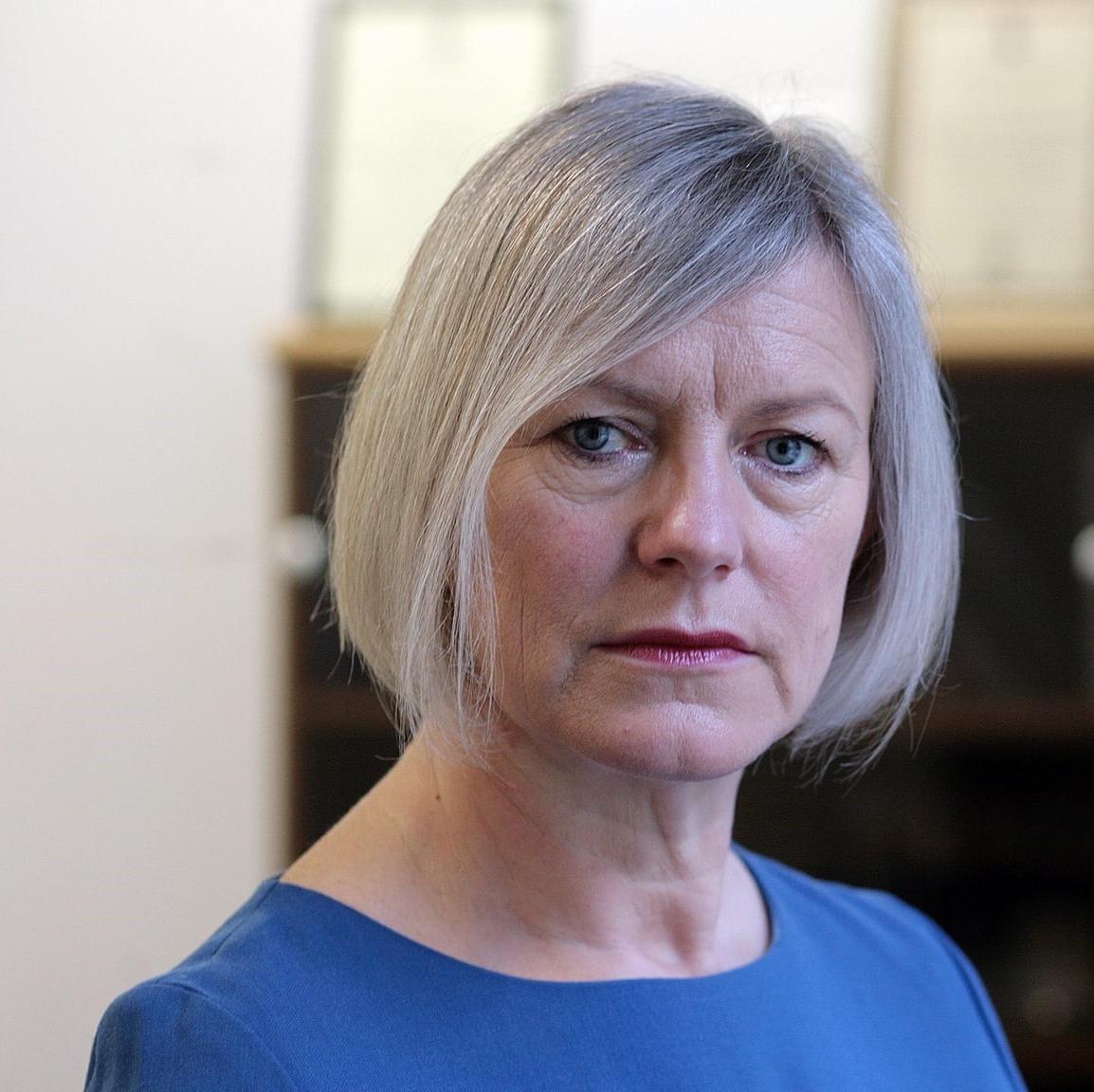 You might come across these victims every day, "working" at hand car washes or nail bars. Criminals today use coercion to control their victims rather than keeping them locked up in chains.
Last year, 228 possible victims of modern slavery were identified in Scotland and referred to the National Referral Mechanism, the system of support for victims as they begin the long journey to recovery from their horrendous ordeals.
However, less than a dozen cases were brought against traffickers in Scotland. We need to increase this – sending the message to all traffickers that we will not tolerate their brutal criminality and to victims that their safety and recovery is our top priority.
We are often closer than we think to the exploitation of others and everyone can play a role in trying to stop human trafficking. From making sure you are aware of the signs of exploitation, to thinking more about where your shopping is sourced can help.
We know the devastating effects that using plastic has on the planet, but sustainability is social as well as environmental. Ask yourself: can a dress cost £20 or a car wash cost £6 without someone being exploited at some stage?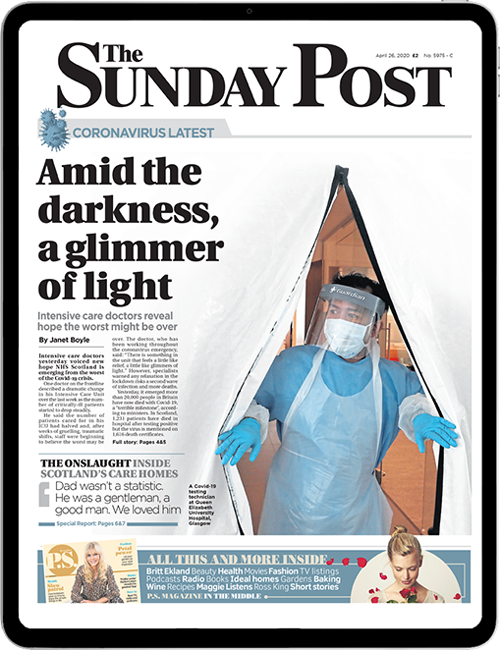 Enjoy the convenience of having The Sunday Post delivered as a digital ePaper straight to your smartphone, tablet or computer.
Subscribe for only £5.49 a month and enjoy all the benefits of the printed paper as a digital replica.
Subscribe