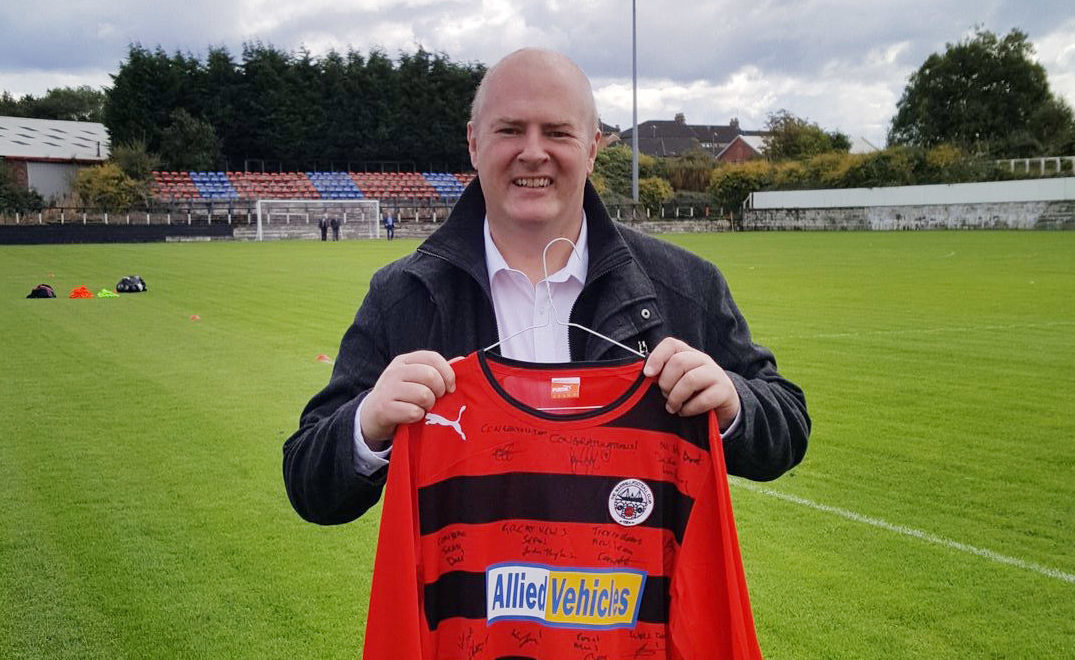 WHEN football fan Sean Graham was diagnosed with cancer last year, the lyrics of a song popped into his head that he vowed to live his life by.
Something Inside So Strong became an anthem for him and his family as he fought Hodgkin's disease.
And being told he had lymphoma made Sean even more determined to fulfil a long-held ambition – to pass his driving test.
"I'd started lessons before I was diagnosed, but it just made me more determined to pass," said Sean, from Glasgow.
"I'd failed my test before, but I hadn't sat in the driver's seat since before my daughter Catherine, who is 19, was born, so it felt like unfinished business.
"It took my mind off everything else I was going through. I passed with just three minor faults and the tester said what I'd gone through to get there was amazing."
Before Sean was diagnosed last January, his driving instructor, Fiona, realised he wasn't quite himself.
Everyone had noticed, including work colleagues, friends and family, but the diagnosis took a long time.
"In late 2015 I went to the doctor with a persistent cough," Sean explained.
"I was sent for a chest x-ray and DVT scan for a lump at the top of my groin, which both came back clear. But still the cough persisted and I was given various inhalers, as I thought it was asthma."
By August 2016, his GP sent a referral letter to the respiratory specialist but there was a long waiting list.
"By October my colleagues were commenting on the cough and my extreme tiredness, which was causing me to fall asleep in meetings."
Come December, Sean had lost weight and was generally unwell, so his GP admitted him to hospital.
"I had a CT scan and the following day I was told I had lymphoma.
"I thought it was a virus, so I was shocked.
"It felt like my whole world was crashing down and I sat on the edge of my hospital bed, alone and in tears."
Sean delivered the news to wife Tracey, Catherine, his mum June, Uncle Tommy and the rest of his family and friends.
Between diagnosis and his next trip to the hospital, the cancer had gone from stage three to stage four. Sean knew he had a fight on his hands.
"Everyone was quite scared and I knew it could go either way, but the one word that jumped out at me when I looked at the information on the computer screen was 'curable' and I kept that at the forefront of my thoughts.
"I was lying in bed when Something Inside So Strong came into my head and the lyrics became my motto. My cousin had a T-shirt made for me, which I wore to the hospital when I was going in for chemo.
"Throughout the 12 rounds of chemo, the staff at the Queen Elizabeth, Clinic P at the New Victoria and The Beatson were amazing, as were my family and circle of friends."
Sean reports on junior football for various media. Messages of support from teams like Maryhill, Petershill and St Anthony's spurred him on when he felt down, as did well wishes from big names such as former Aberdeen and Manchester United manager Sir Alex Ferguson and Countdown co-presenter Rachel Riley.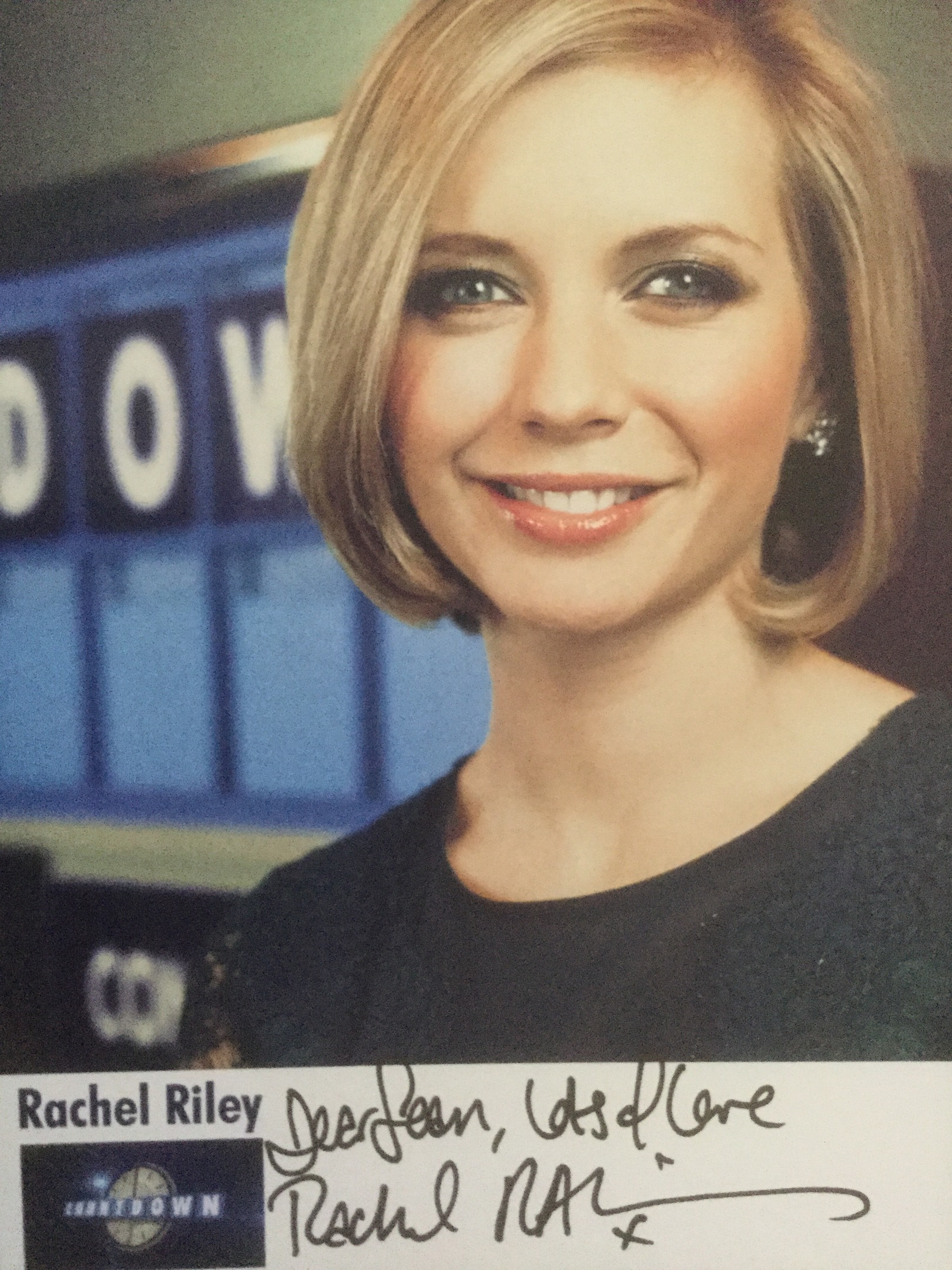 On September 1 last year, Sean was told he was in remission.
"It was such a relief and a weight off my shoulders, not just for me but everyone around me."
The music fan now has a car to get him to his favourite gigs as well as football matches and he's back at work full-time as a BBC archivist.
Sean, who held a party last weekend to celebrate his 50th birthday and his recovery, while also raising money for Clinic P, is looking forward to the rest of his life with a renewed energy.
"Last year might have been one of the toughest I've faced, but through it all I managed to pass my driving test and was still able to go to my gigs and football as I got my strength back," Sean added.
"Having cancer has taught me to look at life in a different way and I now appreciate it even more."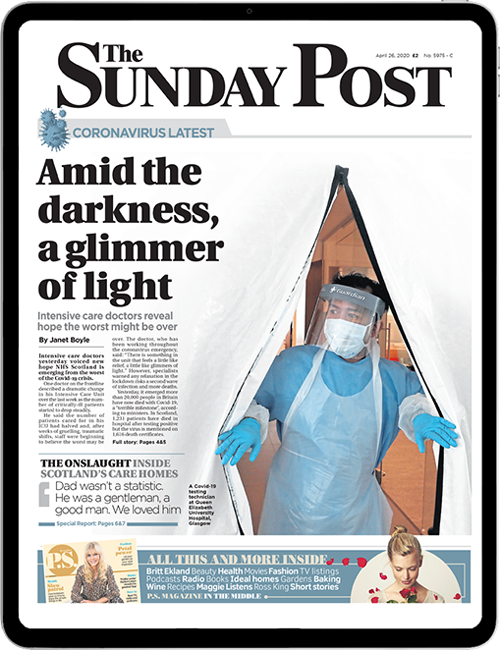 Enjoy the convenience of having The Sunday Post delivered as a digital ePaper straight to your smartphone, tablet or computer.
Subscribe for only £5.49 a month and enjoy all the benefits of the printed paper as a digital replica.
Subscribe