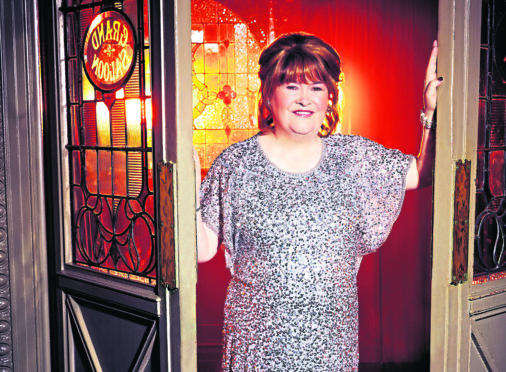 Susan Boyle needs no time to think when asked if she has any regrets from her 10 incredible years since finding fame.
There is only one. "I just wish my mum and dad had been here to see it all," she admitted. "I think they would have been very proud and very happy.
"But no doubt they are looking down on me."
Susan is speaking from what she still calls her "mum's house". It's the ex-council home in Blackburn, West Lothian, where she has lived all of her life, except for a brief stay in a local newbuild shortly after becoming famous.
The 58-year-old believes it was mum Bridget, who died in 2007 aged 91, who led her to Glasgow's Armadillo on that fateful day for the Britain's Got Talent auditions.
"I had just lost my mum and I had nothing to look forward to, so I have no doubt it was a blessing," Susan continued.
"I think that was my mum's way of telling me to keep going, that I had something to offer. I'm sure there was divine intervention involved.
"My mum's still looking after me now, she's still here and she has given me the confidence to do what I do.
"I've spent most of my life in this house and I won't move now, because I feel it's part of my history.
"I bought the posh house, but my niece lives in that now – I share it among the family!"
Susan describes the past decade as "unbelievable, a giant rollercoaster".
There have been many highlights, but a couple stand out above the rest.
"Singing for the Pope in Bellahouston Park – that was a big one – as was my first time singing in America," she recalled.
"I sang Wild Horses and I was so nervous, but I got through it. When I look back, to do that on my first trip to America was just unbelievable.
"It's all very surreal, but it's been so much fun and the 10 years have flown by."
The YouTube video of Susan singing I Dreamed A Dream at her BGT audition went viral overnight in April 2009 and brought instant worldwide fame.
It was hard for her to comprehend, but she says she has learned to cope.
"Nothing can prepare anyone for that. One minute you're sitting on your couch watching the show and wishing you could do it, and the next moment you're on that stage," she continued.
"It felt like I was in the epicentre of a huge whirlpool at first, but you reach a stage where you can handle it.
"Everything is no longer so frightening."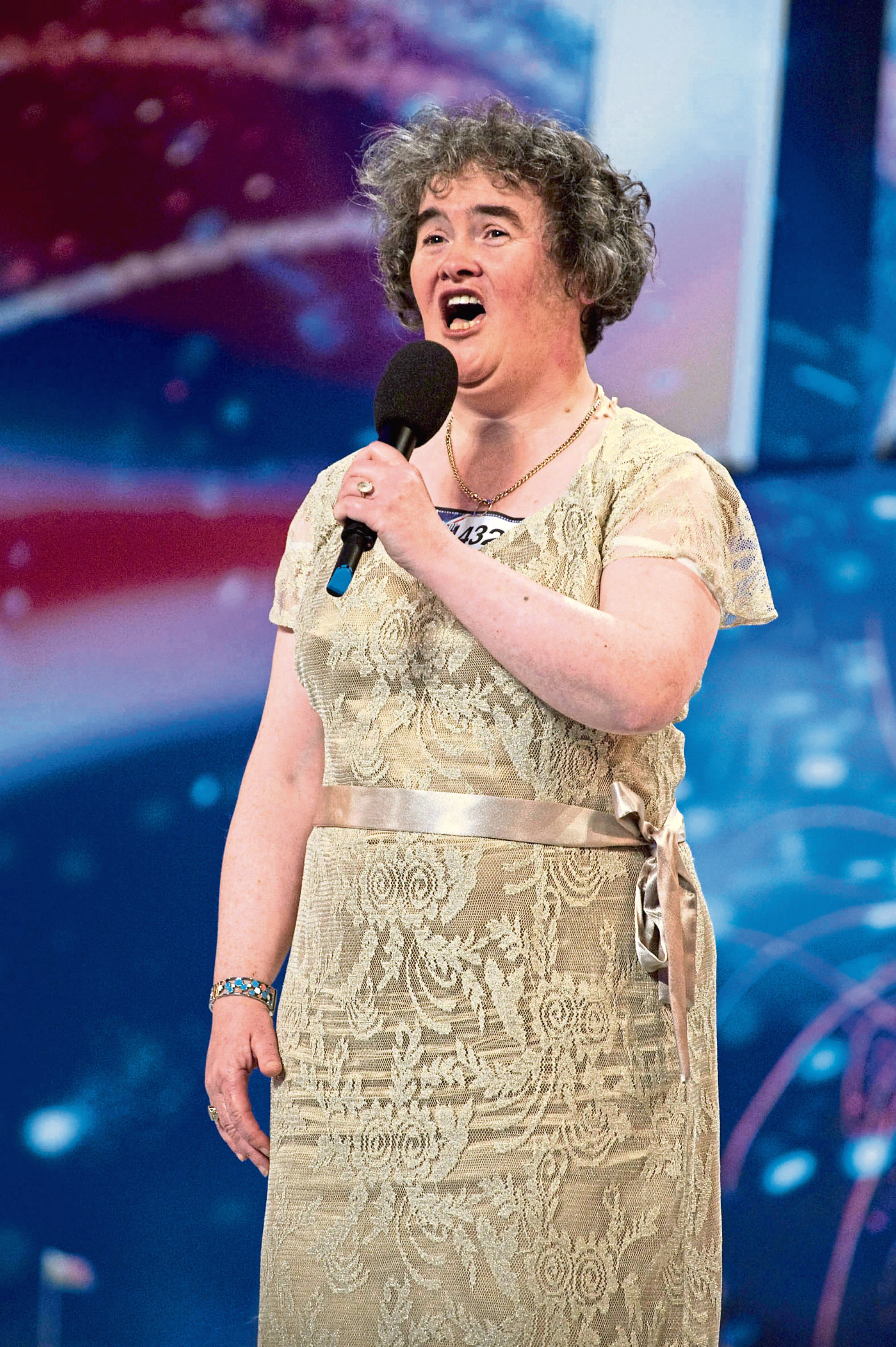 Neither does she regret not making the leap into the unknown earlier.
"I've always said it happened at the time it was meant to. I wouldn't have been ready if I was younger."
For much of her life, Susan believed she had learning difficulties caused by a difficult birth, but in 2012 she was diagnosed with Asperger's, a form of autism, and tests showed she has an above average IQ.
"It's a case of not judging a book by its cover," she said about herself. "I'm not your typical glamorous person, but I get there.
"I like being a role model for those who don't have a voice themselves, to give them a bit more confidence.
"They look at me and say, 'Maybe I can do it as well, I'll give it a go, too'. I've been an example.
"If you want something bad enough, you keep going. It doesn't matter your age or anything else.
"If you still have that fire in your belly, you need to let it out somehow."
Susan released her first album, I Dreamed A Dream, in November, 2009. It was the fastest-selling debut of all time around the world.
She has since sold 25 million albums, has three Guinness World Records, performed for the Queen and sang to a TV audience of half a billion people on China's Got Talent.
Next up is her first tour in six years, which begins and ends in Scotland.
She'll open The Ten Tour at Dundee's Caird Hall on March 3, move on to the Armadillo in Glasgow the next night and finish up at Edinburgh's Usher Hall on March 25.
It will be the first time Susan has performed on the Armadillo stage since her BGT audition.
"I was up on the stage once to present something to Donny Osmond, but this will be my first concert there," Susan explained.
"It will seem very surreal to be on that stage, the place where it all began.
"It feels nostalgic, too, and it will be interesting to see what happens that night."
Fellow Scottish BGT star, Jai McDowall, is the support act and Susan says she is looking forward to working with him.
And she admits it's singing live she enjoys most of all. She said: "I love performing in front of a live audience and I hope I can give the best on this tour.
"You don't get the same feeling from a recording studio as you do from the live crowd – you miss that interaction and friendliness.
"I'll be doing more up-tempo numbers on this tour, so I guarantee I'll get the audience up dancing and having a good night.
"I gave the last tour everything I had, but I hope I can give that wee bit extra this time, put a wee bit more into the show.
"We've changed some of the songs and we have a choreographer, too.
"I'm looking forward to it."
Having taken a sabbatical in recent years, Susan released her eighth album, Ten, earlier this year and enjoyed a few more milestones.
"Some of my standout moments from 2019 were my trip to Los Angeles and performing on America's Got Talent, going to Miami, and making a guest appearance at the BBC Proms.
"It was blowing a gale and I was very nervous, but it was a lovely experience getting to perform to 10,000.
"Nect week I'll go to The Vatican to sing for the Pope, it's a new Pope since Bellahouston Park, and I feel very honoured and special to have the opportunity to sing for him.
"I'll be doing a concert there with Lionel Richie and Bonnie Tyler.
"We've been working on what I'll be singing, but it's under wraps until the day."
After she returns from the Vatican, it will be time for Christmas, which she says she'll enjoy at home with family and friends, a quiet day preceded by midnight mass.
On the back of a string of successful albums, Susan could be forgiven for resting on her laurels but she isn't planning on stopping any time soon.
"I intend to keep going at a steady pace, to continue making albums and making people happy," she smiled.
"I'd like to carry on until my mid-60s, so that's a wee while away, another six or seven years.
"As far as short-term ambitions, I'd like to try to ride a bike. I've bought a bike for myself, which is sitting out in the summer house.
"I already have an exercise bike at home that I practice on while I'm watching television.
"That helps with the weight loss."
She added: "When I look back on the day I auditioned for BGT, I had lots of nervousness.
"I didn't know what to expect, but I went on for a good time and a good giggle, and the good giggle has turned into something very nice, so there you go."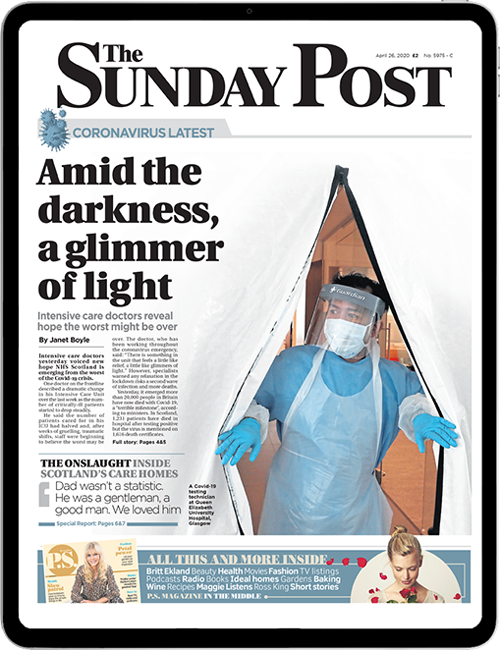 Enjoy the convenience of having The Sunday Post delivered as a digital ePaper straight to your smartphone, tablet or computer.
Subscribe for only £5.49 a month and enjoy all the benefits of the printed paper as a digital replica.
Subscribe