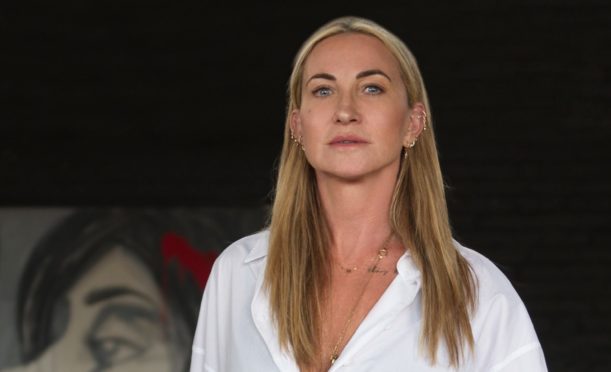 To the outside world, Meg Mathews had built the perfect life since her heyday as Britpop royalty – with a beautiful daughter, a loving partner, and a successful career, she had gone from newspaper headline-grabber to mid-life entrepreneur who was now enjoying life outside the spotlight.
But, in reality, the once outgoing, fun-loving woman had all but disappeared, replaced by a 40-something stranger, who was too scared to even leave the house.
Crippled by anxiety and relying on anti-depressants, at 48, Meg couldn't understand why she had gone from being the life and soul of the party to someone who could barely find the energy to get dressed in the morning – and, like most women, she thought the blame rested at her own door.
"My mum had said to me throughout the '90s, 'You know this is going to catch up with you one day' – and I thought it finally had," explained Meg, who found fame as part of the so-called "Primrose Hill set" alongside her ex-husband, Oasis songwriter Noel Gallagher, and was known for attending wild, late-night parties, regularly detailed in the press.
"I spent between three to six months in a very dark, lonely place, and I thought no one else was going through the same thing. I didn't want to get dressed in the morning, I didn't want to shower, I just thought my life was over.
"I felt like I was imprisoned in this life, in my house, and everything was too much for me. I was taking antidepressants and they didn't do anything.
"It felt like tsunami hit me in one day, but the little things had started to slowly creep in beforehand. And if you've never had depression or mental health issues, you have no idea what's happening. I thought my nervous system was shattered – I had lived the Britpop life, and it had caught up with me."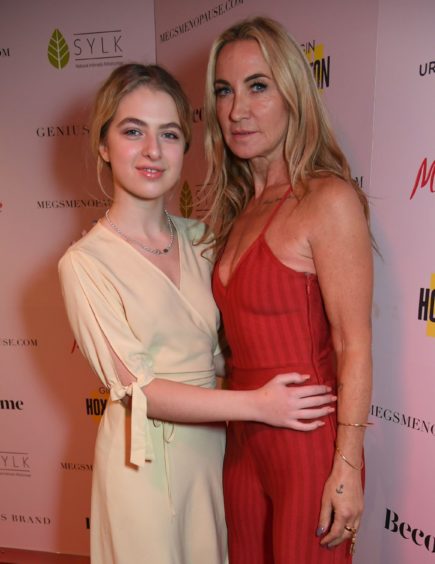 Chatting over Zoom earlier this month, Meg admitted she felt like "a prisoner, within a prisoner, within a prisoner", and every day she would retreat to the safety of her bed while the people around her, including daughter Anaïs, 20, worried for her wellbeing.
But eventually, after slowly opening up with friends and family, the former music PR executive and interior designer realised she wasn't alone. In fact, there were thousands of women quietly struggling with the same issues, including depression, weight gain, night sweats and anxiety – and her symptoms weren't the result of too much bad behaviour in her 20s.
She had simply reached the next stage in life, and was beginning to feel the effects of the menopause.
Meg continued: "I thought I was very well-read but I hadn't even heard of the word perimenopause, and I had no idea what postmenopause was, either.
"Every single woman will go through the menopause at some time in her life, so I was shocked by how little information there was out there.
"To me, the menopause was just Samantha in Sex And The City having hot flushes. There was nothing out there about mental health issues, being anxious or overwhelmed, not sleeping or having aching joints and migraines. And I just thought to myself, 'If women knew all this, we would be able to share our experience more openly with our families, instead of sitting there thinking, like I was, that it wasn't normal'." After seeking help and finally landing in a happier place, Meg made it her mission to ensure other women wouldn't go through the same hell.
The now 54-year-old started by sharing her own story with followers online and then, in 2018, launched an online platform and app dedicated to spreading knowledge and information around "the change" – something she believes has been shrouded in stigma and taboos for generations.
"There was a lot of pressure on me growing up, especially in my 20s and 30s. So, all of a sudden, when I wasn't feeling great, I didn't think I could share that. I had always had the press exaggerate things. So, in the beginning, being honest and open was scary. But I thought, if it helps one woman out there, it's worth it. Within the first month of launching my website, I had 700,000 visits. That's when I knew I was doing something that was helping people. The shame and the taboo around the menopause has to go – we're not over the hill yet."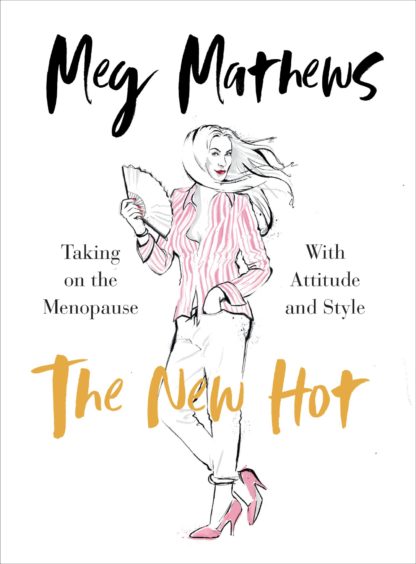 Now, the popularity of her online community has led to the publication of her first book, The New Hot, which she described as a "no-holds-barred guide to menopause". Alongside detailing her own journey, Meg has enlisted the help of doctors and medical experts to explain, in layman's terms, the changes occurring within the body.
And with an estimated 13 million women in the UK currently experiencing the menopause, Meg believes more attention needs to be paid to ensuring the best advice is available to everyone.
"Women are always the martyrs, we are the mothers holding everything together," explained Meg, who lives in London with her dog, Ziggy.
"It's probably not that we're expected to do everything, but we just do because we feel it's our job. So, in those times when we need to think about ourselves, it's hard to do that.
"I lived with everything on my own, taking antidepressants, and then as soon as I started writing about my experience, I knew I wasn't alone. That's all it took. So, now I want other women to know they're not on their own, too.
"My dream is that, at the age of 40, every single woman in this country will get a letter through the door explaining perimenopause, menopause and postmenopause, which tells them what they can do. I don't want people to be frightened or like me, at 48, knowing nothing."
She added: "I've learned from the best of the best, and now I want to pass that on to more people. When I was going through everything, I was looking at advice from places like the British Medical Society – they are brilliant, but it was just lots of fonts and text.
"I want people to be able to pick up a book, flip through some chapters, and read about things like aching joints, migraines and loss of libido. Women don't talk about this stuff, and I don't want anyone to go through this alone."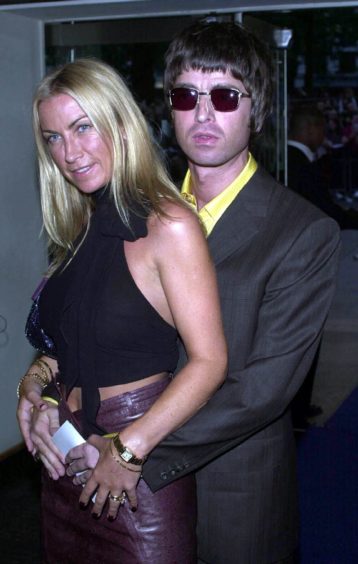 Looking back over her life, Meg admits things haven't turned out quite like she thought they would – but everything that's happened has led her to find her true calling.
She said: "I always thought I had done a lot in life, but today with what I do and the people that I help, I've been given a purpose.
"At my lowest, I couldn't even open my front door, that's how bad it was. I felt ashamed to admit I didn't want to leave the house or get dressed or even wash my hair. But then I realised if I told my story, I could help.
"I never thought I would become an author and I know my mum, who's not here today, would be so proud."
---
Feeling like Meg again
Extract from The New Hot: Taking On The Menopause With Attitude And Style, Vermilion, £16.99, out now
When I first heard about HRT, I kept visualising the word CANCER in a big bubble. I felt confused, worried. And I'm used to putting all manner of drugs into my system!
Progesterone… testosterone.. oestrogen… bio-identical… body identical.. patches… tablets… gels… different brands, different doses. It was like a minefield.
I considered tablets but decided against them as I heard they can cause a higher risk of clotting. I tried the patches but struggled to keep them on and once found one stuck to my dog's tail! So I chose the gel. With oestrogen, I take three pumps a day, sometimes another at bedtime if I'm not feeling too good or suffering from something like breast tenderness.
HRT was a complete game-changer. My night sweats went in a few days and I started to feel like Meg again. I looked forward to the day instead of struggling to get out of bed. I still find it incredible that a bit of gel can make such a difference. If you are going to the doctor, my advice is to understand the options open to you. Knowledge is power. Remember this is an incredibly personal journey. What works for others may not work for you.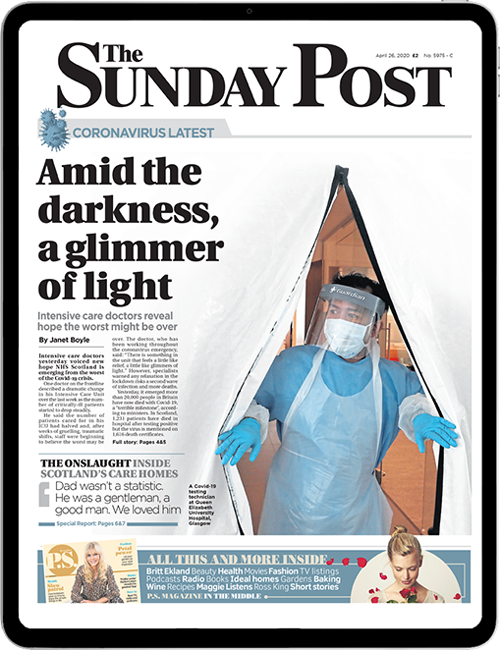 Enjoy the convenience of having The Sunday Post delivered as a digital ePaper straight to your smartphone, tablet or computer.
Subscribe for only £5.49 a month and enjoy all the benefits of the printed paper as a digital replica.
Subscribe