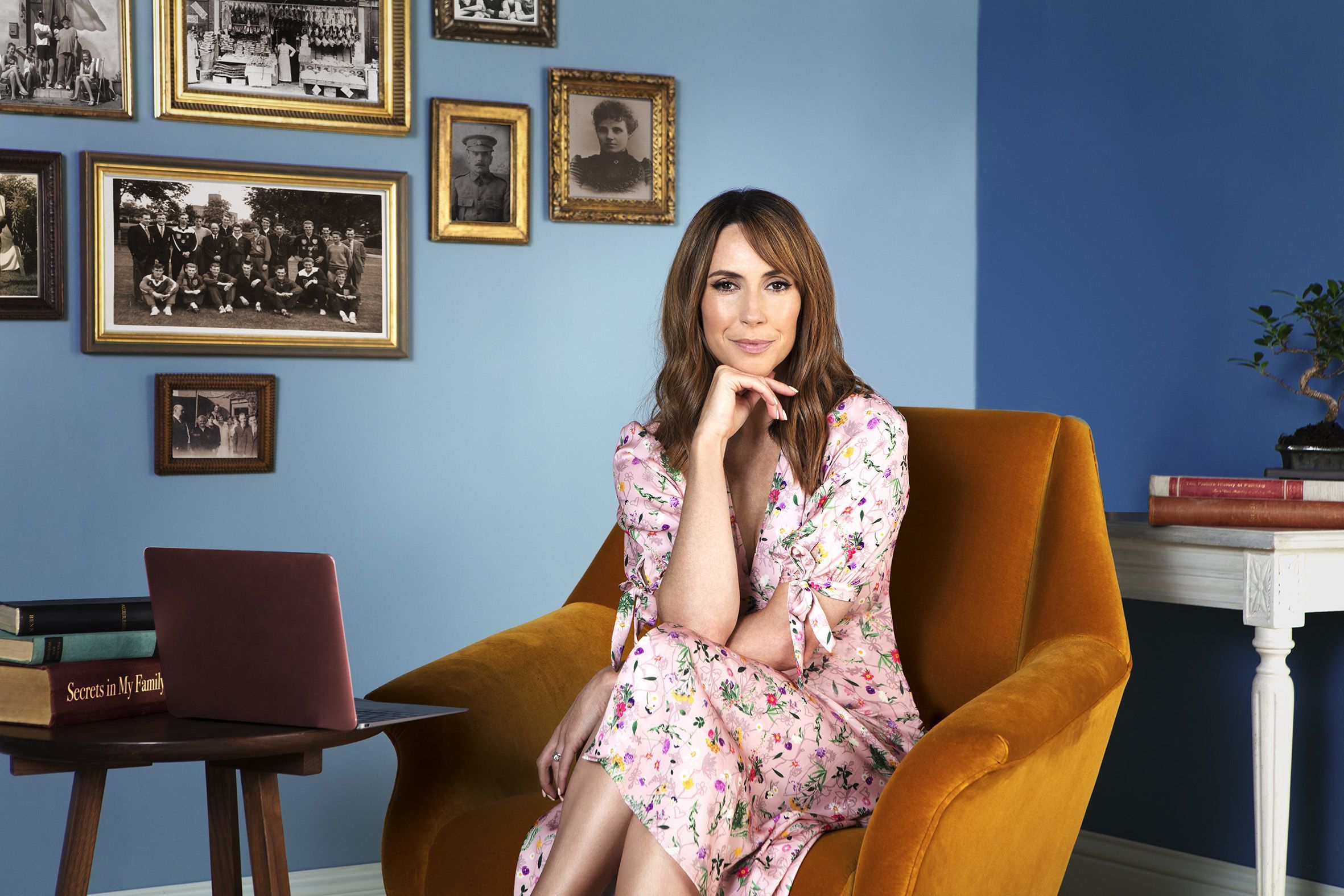 ALEX JONES says motherhood has turned her life upside down – and she couldn't be happier.
The One Show star had baby Teddy in January after marrying husband Charlie on Hogmanay 2015 and it's made her look at the nightly BBC1 show in a whole new light.
Alex took over from Christine Bleakley seven years ago and admitted it was her dream job. Now, love it though she does, she has a very different focus.
"I have a lot more clarity," Alex, 40, said.
"Our lives have changed for the better in so many ways.
"Work is important but never as important as Teddy. Nothing is as important as he is.
"The pecking order is very easy. It goes Teddy, then Charlie and family and then everything else.
"I think any woman in my position would give her all to do this job as well as possible when there's no family there.
"I'm lucky now that I've been able to combine both, but it's definitely given me a new perspective on things."
Alex admits marriage and family has come along a bit later than she thought it would have.
Now that it has, she's embracing every minute, madly hectic though it is.
So, juggling a husband, toddler and one of TV's most prestigious jobs, you might expect organisation would be essential.
"I was terribly disorganised before – still am to a point," said Alex, whose new series Secrets In My Family starts tomorrow on W.
"I have to pull my finger out and get a bit of order. It's amazing what you can achieve when you're busy and you think you're at capacity.
"It has taught me to be a bit more organised and as my mother will tell you there was room for that to happen."
Despite the best-laid plans, there are always instances when organisation just isn't enough and improvisation is needed.
That was the position Alex found herself in a few weeks back when childcare issues led her to take Teddy in to The One Show with her.
"It made for an interesting day," she smiled.
"But everyone loves Ted at The One Show, so it was a case of ,'Oh, it'll be fine, we'll pass him around'.
"As a mother you worry because you've got to feed at different times and I knew there wouldn't be much napping because of all the excitement.
"We got through it and I'm sure there will be many more like it. There's a real family feel on the show anyway.
"Matt's got two kids and they've been over lots to see Ted. It's easy because he gets what this is like and helps out.
"I've worked with him for seven years and we're like brother and sister."
Alex was away from The One Show sofa for three months after Teddy's arrival, with stand-in hosts including highly-rated Michelle Ackerley and Angela Scanlon.
Overjoyed as she was to head off to be a mum, Alex admits she was worried about stepping away from the workplace.
"I didn't watch the programme while I was off," she confides. "Before I had Ted I found it too hard to see somebody else doing my job. Like anybody who respects their job, you don't want to lose it.
"But then when the baby came along I had no time to watch. I couldn't even find the remote.
"Going back was fine, though. It's like putting on a pair of slippers."
Secrets In My Family brings together those kept apart by secrets, allowing them to dig deeper into their family history by using a pioneering DNA test and experts.
"Often the people haven't met their dad, mother, sister or brother and it's a bit like a detective story," said Alex.
"Our team unravel the mystery and make the connections so that at the end of the programme we can reunite them."
Alex is a fan of Long Lost Family, presented by Nicky Campbell and Davina McCall but insists it's a very different show.
"I sit down with the contributors at the beginning to establish what the secret is and how much they know.
"And then neither the production team nor myself have any idea of how long it will take or what we'll find along the way.
"But this DNA test, which hasn't been used on a programme like this before, helped bring about some amazing reunions. Sometimes, though, the person behind the secret has died or it's too much of a needle in a haystack and there's no happy ending."
When there is, however, it's a moment sure to have viewers reaching for the hankies. And Alex says she, too, couldn't stop the tears flowing.
"I spend a lot of time with the people and you really feel the emotion.
"Sometimes I've been successful in biting my lip and keeping things in check and sometimes I haven't.
"I wear my heart on my sleeve and when you see a dad and daughter reunited it's an amazing thing to witness.
"It feels very personal, almost as if you're intruding.
"But without the show they wouldn't have come together. And filming is always very much secondary to their experience."
Families kept apart by secrets and with a longing for loved ones not there is, happily, an alien concept for Alex. She has always been incredibly close to all her family back in Wales.
"This series has been an eye-opener as we've always known the whole history as far back as you like," says Alex.
"It must be so difficult for people who don't have that clarity."
Alex came back to The One Show after maternity leave to find hundreds of hand-knitted clothing gifts from viewers.
"You go through a heck of a lot of stuff so we did use every single thing sent in.
"They were much appreciated.
So, has Teddy given her the urge for another baby?
"We'll just have to wait and see," said Alex.
"It would be wonderful, though."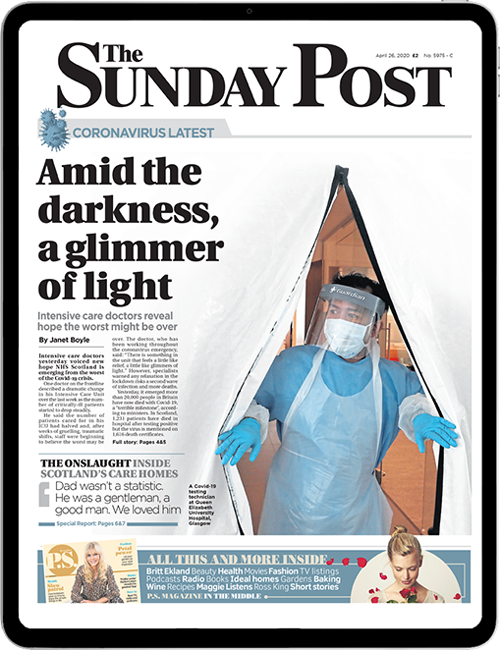 Enjoy the convenience of having The Sunday Post delivered as a digital ePaper straight to your smartphone, tablet or computer.
Subscribe for only £5.49 a month and enjoy all the benefits of the printed paper as a digital replica.
Subscribe