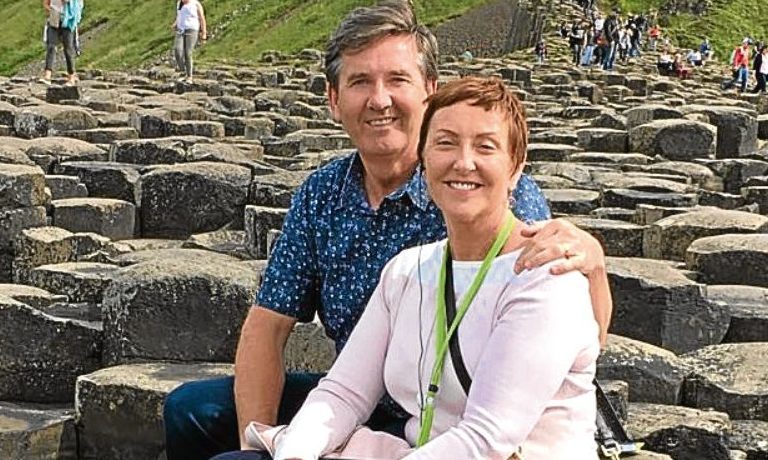 WHEREVER he may wander, there's no place like home for Daniel O'Donnell, and he's been wandering a lot during 2017, especially to Canada and America, where his popularity just grows and grows.
So, could he be tempted to move there?
"I love travelling and meeting people and I have found myself going back time and again to America, Canada, Australia and New Zealand," said Daniel.
"I love all of them and I have found the ticket sales just get bigger and bigger, as well as the recording sales.
"I love the countries, too, especially America, and I must admit that I have wondered what it would be like to live in such a fantastic place.
"The Americans love coming to Ireland and Britain, but we also love going to America and seeing the amazing way of life — have you seen the size of their burgers?"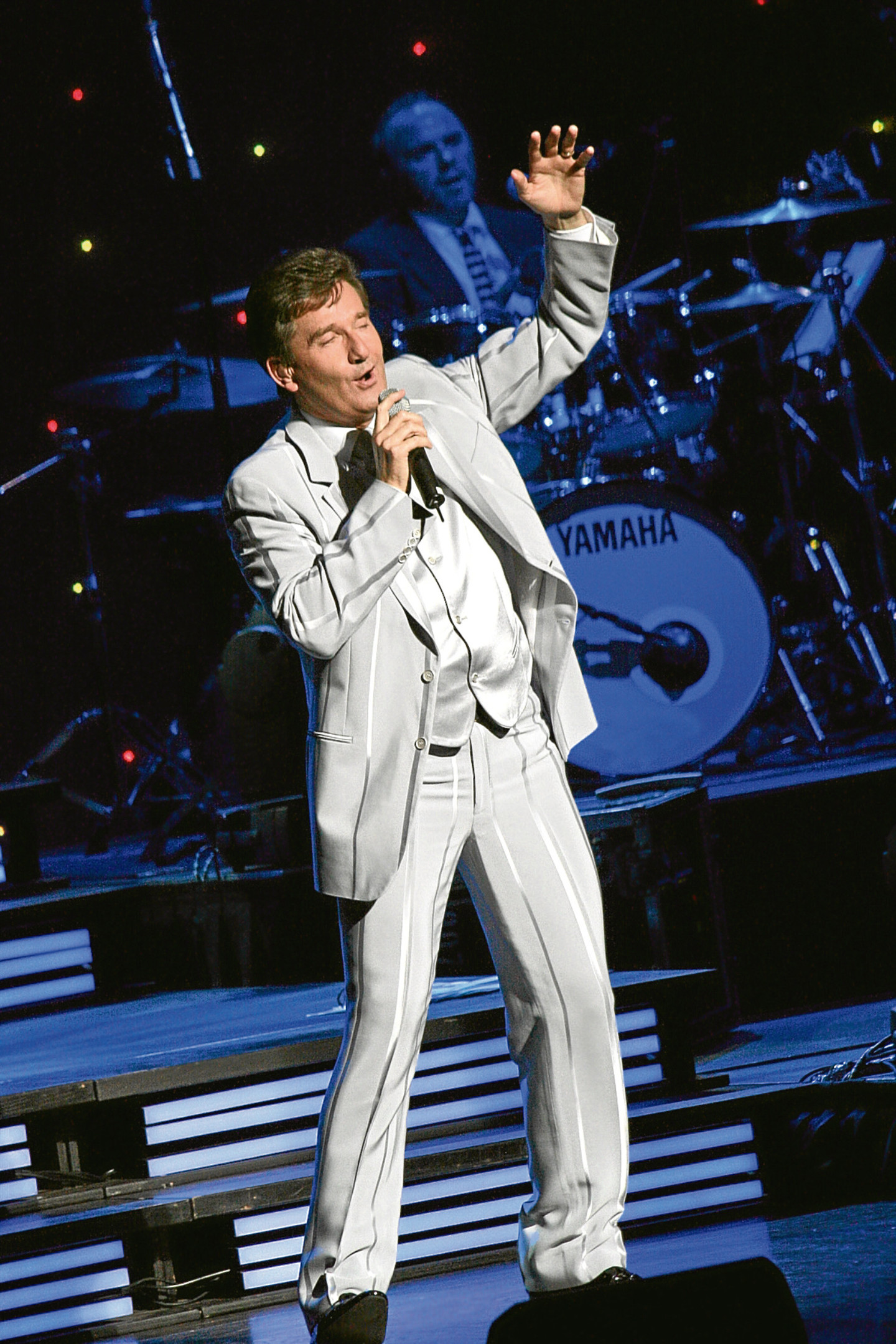 Daniel's 2017 tour schedule is heavy, to say the least.
He's already been to New Zealand and then Australia just a few months ago and then, after a short break, he started on tour dates in Britain and Ireland before heading to Canada and America and then back in Ireland and before finishing at the Brighton Centre on December 17.
"We had such a great time in New Zealand and Australia that I could have stayed forever," he said.
"Going back to Canada is great and America speaks for itself.
"I know that we are playing in Chicago, which is just great.
"I was a bit disappointed that Florida was not on the tour list, but I wasn't disappointed for long because we are back in the US early in 2018 and, guess what, we are going to Florida.
"It's no secret that when I am on holiday, I enjoy being at home in Kincasslagh or Tenerife.
"Third on the list is Florida.
"I enjoy my holidays, although I do not like to stop working for too long," he said.
"One of the great things about owning my own hotel, The Viking House Hotel, in Kincasslagh, is that I could be on holiday and at home at the same time.
"I love Tenerife, though, and when I am there in our home, I like to do all the usual holiday things.
"I don't collapse on the beach, but I like to be near the sea. I enjoy going to the bar each evening and I am usually recognised and asked for photographs and autographs, but that doesn't worry me.
"It's like going on holiday with friends.
"As I say, I like Florida, too. If you like America, I don't think you can help but enjoy Florida, it's a fun place with good weather and lots of things to do and places to see.
"As I'm spending more time in the States, it would make sense to have a home there, and I'd probably try to get one in Florida, but I don't know if I could bring myself to have three homes in different parts of the world.
"I know some people have five or six homes dotted around the world, but I don't think that's for me.
"Last Christmas, we went to Tenerife for the festive season and had a great time, but it did feel a little strange not being in Ireland.
"I think that was the first time I'd ever been outside Ireland at Christmas.
"We went for a special reason. We wanted a big family Christmas. It was a really big decision to make because almost every Christmas I have experienced was in Donegal.
"We plan to be back in Ireland for this year's festivities, though.
"Our little granddaughter, Olivia, is growing up, and this time, she'll be expecting Santa to call. I don't know if he knows where our home is in Tenerife, so we will make it easier for him by being back in Donegal.
"It will also give me the chance to sing at Mass again, something I missed last year. I love to do that and really it is the whole tradition of being at home where you come from that makes me always return to Donegal.
"That is why, much as I love America, I don't think I would ever settle there.
"Tenerife is our holiday home, but it is not our roots home.
"That is, without a doubt, in Ireland. They say home is where the heart is, and for Majella and me, that is definitely in Kingussie."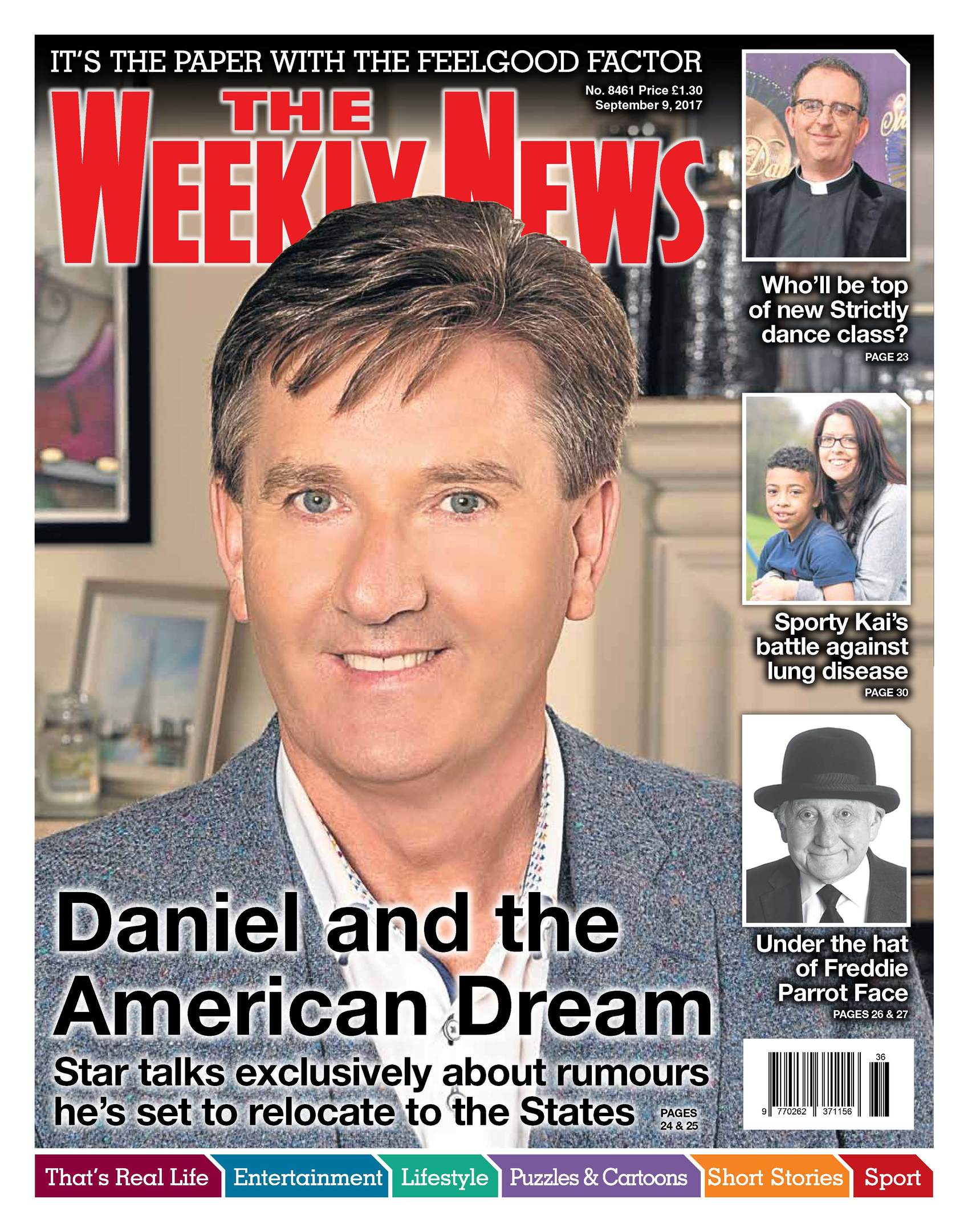 Majella has taken up a new role since late last year in that she is not only Daniel's wife and best friend, but also his manager.
"She has been great," said Daniel. "She knows me so well and exactly where we like to go and when we need a break, and plans well.
"At this rate, we shall be touring for years yet and there are more albums to come as well."
Daniel's busy schedule is not just about touring.
In October, he has a new album to be released. Called I Have A Dream, it features 20 tracks including ballads, Country and pop hits from the 70s.
"I have really enjoyed recording this," said Daniel.
"I was amazed recently when someone told me that I had released at least one new album a year for longer than anyone else in the world.
"More than the Rolling Stones, Frank Sinatra and all the greats. I was surprised, but thrilled to be in such a fantastic position.
"I am just an Irish country lad who likes to sing and make people happy. If they enjoy my albums and concerts, I am thrilled beyond words."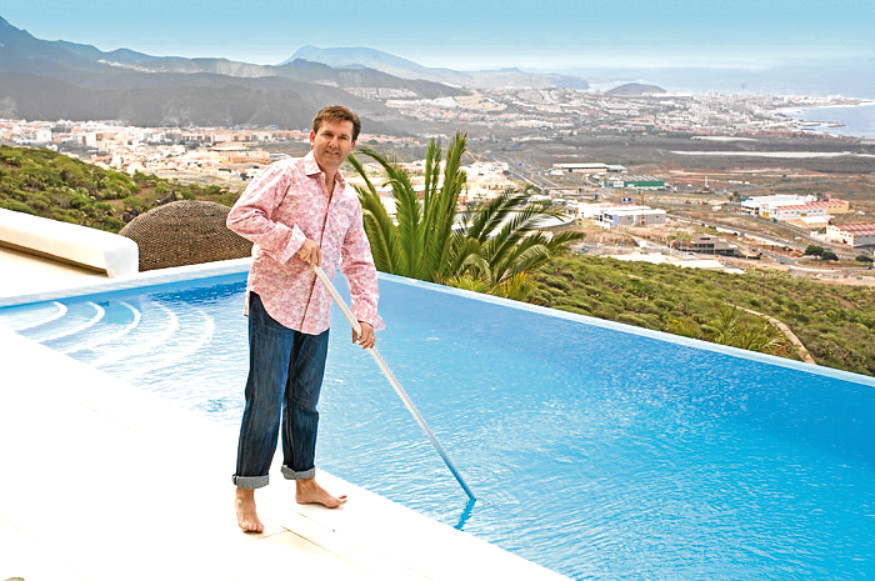 Needless to say, Daniel receives shoals of fan mail every day, including from America.
"I try to read everything that is sent to me," he said.
"I try to reply to as many as possible, but that is not always easy. I enjoy reading the messages, though.
"I have said before that I don't really like to use the word fans.
"I don't think of them as distant admirers either, they're close friends.
"They buy my recordings and videos and they come to my concerts. That makes me think they like me and I like them, so that makes us friends.
"That is why I try to spend as much time as possible with them.
"It is good to be among friends. You can never have too many either. I have never understood people who avoid their fans. I love mine to bits."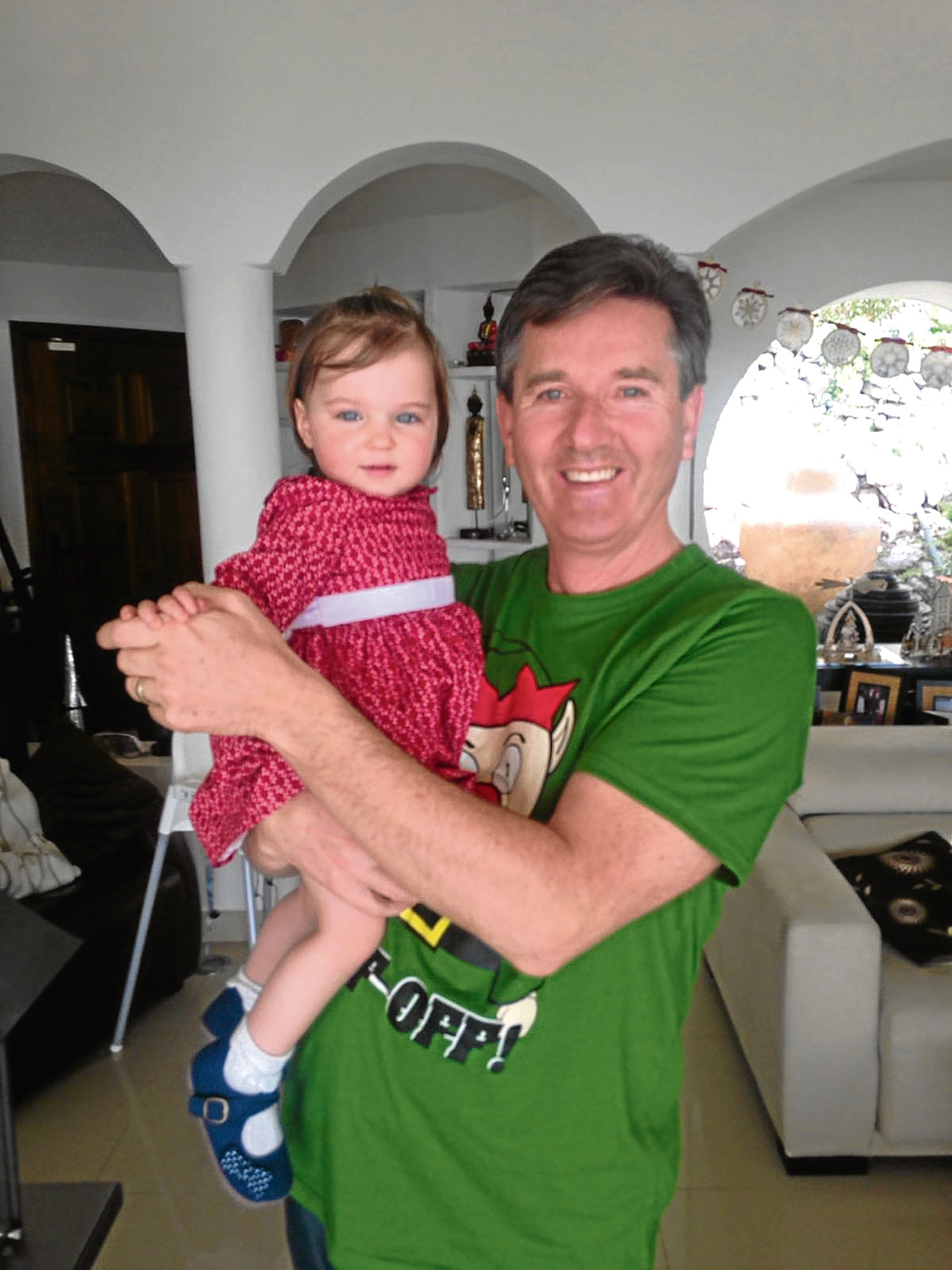 Daniel is totally sincere. Tales of him going to great lengths to contact his fans if they are unwell and having other problems is part of his legend.
He's also been tireless in support for many charities.
"People are important, no matter who they are," he explained.
"Everyone is entitled to at least a little happiness and it is good for us to help each other.
"Help someone else and there will be help for you when you need it.
"Even if your friends don't need any help, you cannot just desert them. I have had a few fans from America asking me why I don't move there and enjoy the American way of life.
"I would love to, but I could not just forsake all those wonderful friends and family who have been close throughout my life.
"You can't put a price of any sort on that, so home is where the heart is.
"America is in my heart, but my heart is in Ireland."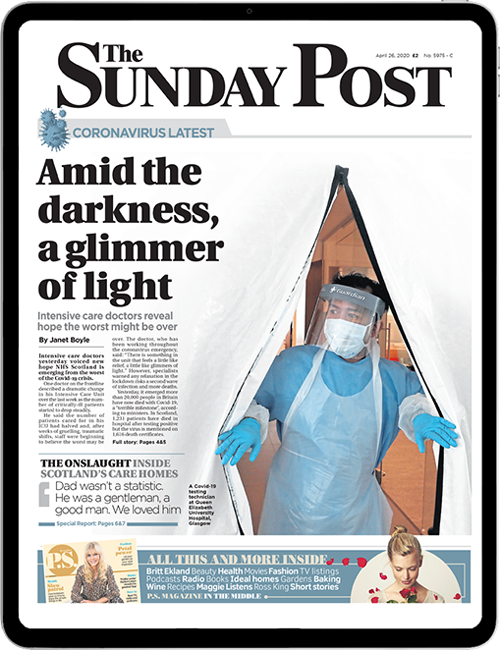 Enjoy the convenience of having The Sunday Post delivered as a digital ePaper straight to your smartphone, tablet or computer.
Subscribe for only £5.49 a month and enjoy all the benefits of the printed paper as a digital replica.
Subscribe