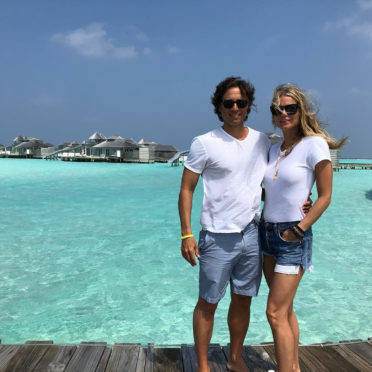 I'm so thankful the internet wasn't around when I was growing up and I feel sorry for youngsters nowadays who have to deal with it.
And most of them do need to deal with it.
The National Society for the Prevention of Cruelty to Children has found that half of 12-year-olds hold a social media account despite the minimum age for access to most sites being set at 13.
In response to these new figures, Damian Hinds, the UK Government's Education Secretary, has warned the tech giants that children are children, that they have a moral duty of care to protect them online.
He argues that we need to make it more difficult for children to access harmful content, while improving parental controls.
Also last week, Facebook vice-president Sir Nick Clegg admitted that social media platforms needed to be more closely regulated by governments.
I don't buy that. These huge tech companies can't just pass the buck.
They should be doing more and investing more to protect children online, not absolving themselves from responsibility.
We saw a stark reminder of how vulnerable young people can be with the latest suicide figures.
They show a sharp rise in the number of 15 to 24-year-olds taking their own lives. Of course, social media cannot be held accountable in every case, but the Scottish Government has warned that prolonged use of them could be fuelling a mental health crisis.
Mr Clegg, the former Lib Dem leader and deputy prime minister, said there had been a shift in recent years from "tech utopia" to "tech phobia" and that we ran the risk of throwing the baby out with the bath water.
But the health and safety of our children must come before all else.