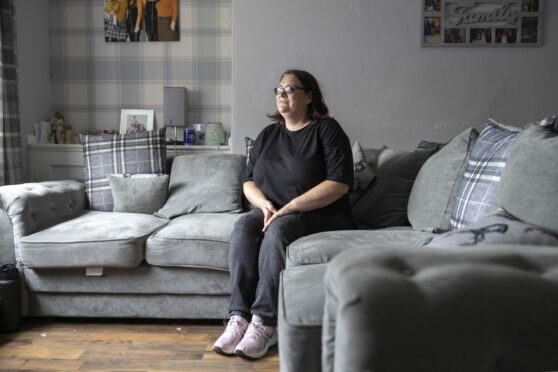 For mum Carolanne Montgomery, the prospect of turning down her heating down to save money is not an option.
Her four-year-old daughter, Hope, suffers from a serious heart condition which means she must, under doctors orders, remain warm at all times.
Little Hope, from Kilwinning, who was born with transposition of the greater arteries, which means her arteries are the wrong way round, is being kept alive by a pacemaker which was inserted when she was just 11 months old.
Despite this, she is thriving but Montgomery, who is a full-time carer to Hope, is worried about the impact the challenges and costs of paying huge rises in energy bills will have.
Montgomery, who also has two teenage children, said: "Hope's dad John, and I desperately want her to thrive and her cardiologists at the Royal Hospital for Children in Glasgow have urged us to keep her warm at all times.
"She turns blue in the cold and we cannot put her heart under any undue pressure by allowing her to live in a chilly house.
"So we never allow the temperature to fall below 20 degrees centigrade to prevent her heart and circulation being compromised."
Although they have received statutory government assistance of £400 and £675 to see them through the soaring cost of living, Montgomery says "that won't go far when inflation is predicted to reach 18%". Last week, Chancellor Nadhim Zahawi urged the public to cut back on their energy use but he said: "The reality is that we should all look at our energy consumption. It is a difficult time. There is war on our continent."
Montgomery says his comments are an insult to those coping with major health problems.
She said: "That is an inappropriate directive to any family trying their best to care for a child with a serious and chronic health problem. No parent of a child coping with a heart defect, or any other major health condition, can turn down their heating… and nor should they be asked to do so."
The couple say that having a child with a health problem is more expensive because of the journeys to hospital and higher energy bills.
The family live in the downstairs home in a four-in-a-block house and their energy bills have gone from £100 a month to £280, with the threat of them rising even higher.
She said: "We will have to find the money from somewhere.
"I would do anything to avoid Hope living in an unhealthy, chilly home. I would starve before I did that.
"We have donated to foodbanks in the past and may well end up getting our own groceries from them. We will become another family who rely on donated food.
"If it is too embarrassing to join a foodbank, I will go without meals myself. It is children first in our household."
Montgomery said: "We rarely splash out on treats because every penny has to be spent wisely."
Hope has become reluctant to undergo the thorough medical checks for her heart and circulation so the couple save up for a toy as a treat to reward her.
She explained: "She has starting to be self-aware and embarrassed to agree to the monitors needed to get good heart readings. So we promise her a trip to the toy shop for a present if she allows the doctors to carry out their necessary tests. That's more – but necessary – money from our family's budget."
Currently, they rely on extended family to help out with clothes and shoes for the children when they can afford it.
The couple also receive valuable emotional support from the Scottish Association for Children with Heart Disorders (SACHD).
John Fagan, chairman of SACHD, said: "Our families are under great pressure to pay soaring energy bills and neither the Scottish or UK Government is doing enough to help them, and not just heart children.
"Look at us and you will see how millions of other families are having to live in cripplingly high energy prices.
"It is cruel beyond words."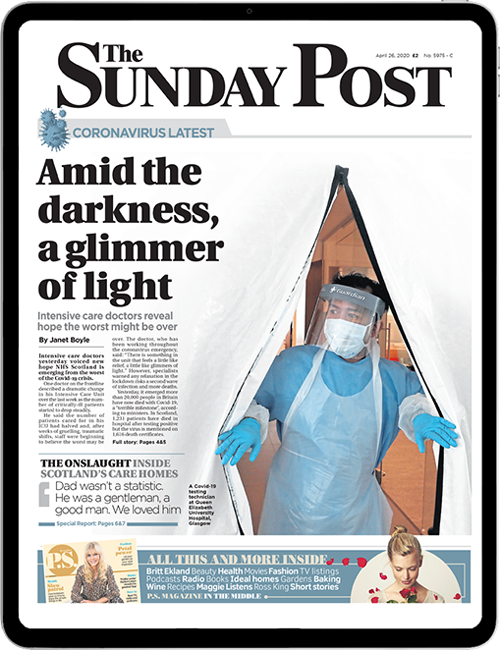 Enjoy the convenience of having The Sunday Post delivered as a digital ePaper straight to your smartphone, tablet or computer.
Subscribe for only £5.49 a month and enjoy all the benefits of the printed paper as a digital replica.
Subscribe