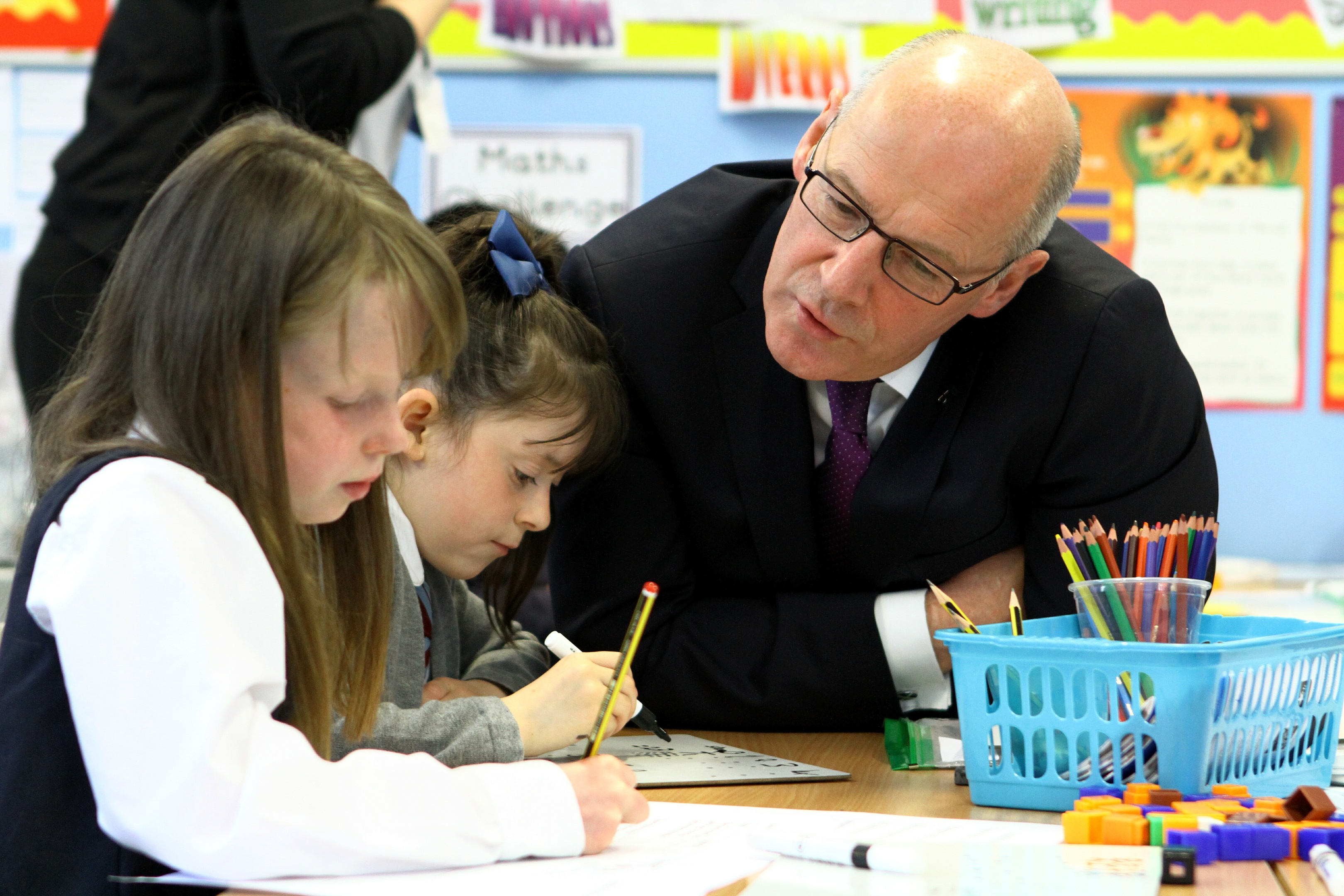 HUNDREDS of newly- qualified teachers are quitting the profession or moving abroad rather than work in Scottish schools, figures reveal.
Almost 1,000 probationers – around one in eight of those who qualified – left the profession north of the Border over the last three years.
Concerns have been raised about pay, workload and abuse suffered in the classroom driving teachers into other careers. A survey published last month revealed 70% had suffered "serious verbal abuse" while almost one in five had experienced a physical assault at some point in their careers.
The country's largest teaching union, the EIS, said it was aware of trainees moving abroad after gaining a year's experience to earn more money.
General secretary Larry Flanagan said: "Anecdotally, the EIS is aware of newly qualified teachers heading off to teach abroad, in Dubai for example, clearing student loans and building a house deposit in the process.
"Scotland needs more teachers to ensure a high-quality educational experience in all parts of the country, so recruitment of new teachers and retention of existing teachers must be priorities for the Scottish Government and local authorities.
"The most important steps to solving the growing teacher shortage are action to tackle excessive workload and a significant increase in pay levels, following a decade-long decline in teachers' salaries."
Teachers who have completed their probationary year in Scotland start life in the classroom earning £27,438, which can rise to a current maximum of £36,480 after six years.
During their training year, a teacher's salary is £22,866 but that can be increased by £6,000 for those in primary schools or £8,000 for secondary teachers if they agree to work anywhere in Scotland, leaving many facing a pay cut despite having a year's experience under their belt. Teaching jobs in Dubai are being advertised with tax-free salaries up to £35,000.
In answer to a Parliamentary Question by Tory MSP Oliver Mundell, Education Secretary John Swinney said there was a combined total of 7,602 probationary teachers in Scotland through 2014, 2015 and 2016, of which 6,614 went on to work in schools the following years.
That leaves 988 not teaching in the country.
Mr Mundell said: "The SNP must find out why so many are deserting this career almost before it's properly started."
Liberal Democrat education spokesman Tavish Scott added: "The daunting workload and bureaucracy teachers face shows no sign of letting up. There are vacancies everywhere and core subjects are missing staff."
There are currently around 3,500 fewer teachers than there were in 2007 when the SNP came to power in Scotland. Shortages are particularly acute in rural areas and so-called Stem subjects of science and maths, where graduates can secure better pay working in industry.
It emerged in January that councils were forced to re-advertise 2,275 posts they were unable to fill at the first attempt. A survey of more than 1,000 members of the Scottish Secondary Teachers Association (SSTA), published last month, included reports of a chisel being thrown at a teacher, and a teacher receiving no feedback after reporting that a pupil had carried a knife into class.
A Scottish Government spokesman said: "While we recognise that some post-probationers may choose to work elsewhere, there are 543 more teachers than last year and we are providing £112 million this year specifically to fund councils to maintain teacher numbers, including funding for the recent teacher pay award."
I was 21 and couldn't believe I was going to choose a school for the next 25 years of my life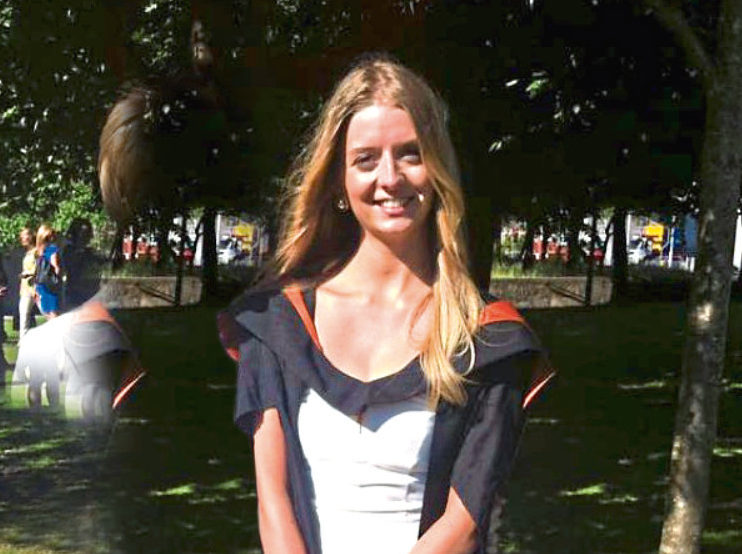 Julia Macpherson completed her teacher training at Aberdeen University before spending her probationary year at Strathmore Primary School in Forfar, Angus.
But she decided to seek a career abroad and has worked for a number of international schools in Dubai.
The 25-year-old, from Carnoustie, said: "I had always thought about moving away but I was told at uni that I had to do my probation year.
"When it came to the point that I had to decide which council I wanted to work in and I couldn't believe I was going to choose a school I was maybe going to work in for 25 years.
"I was 21 at the time, my step-sister was in New Zealand and she had always spoken about how many opportunities there were to travel."
Despite being concerned about her lack of experience, Julia looked online and found there were opportunities across the globe.
Having explored the likes of Singapore, Hong Kong, Canada and the Middle East, she plumped for Dubai.
Julia added: "Now I have a package I would not be making in the UK as a class teacher.
"I've met someone out here and I'm starting a new job in September that is for two years at least.
"I'm not looking to come back to Scotland in the near future and I'm not sure if I would at all."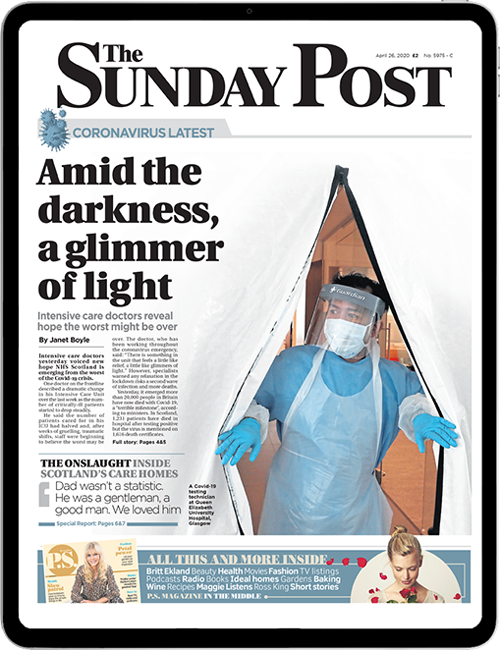 Enjoy the convenience of having The Sunday Post delivered as a digital ePaper straight to your smartphone, tablet or computer.
Subscribe for only £5.49 a month and enjoy all the benefits of the printed paper as a digital replica.
Subscribe