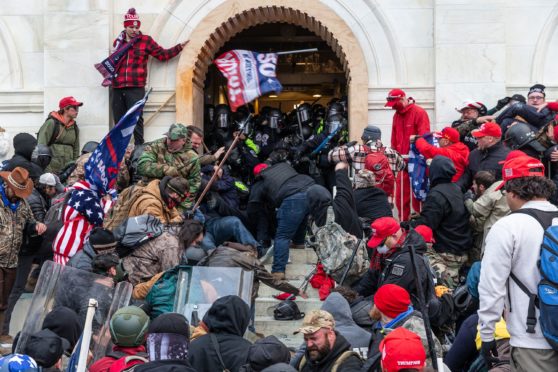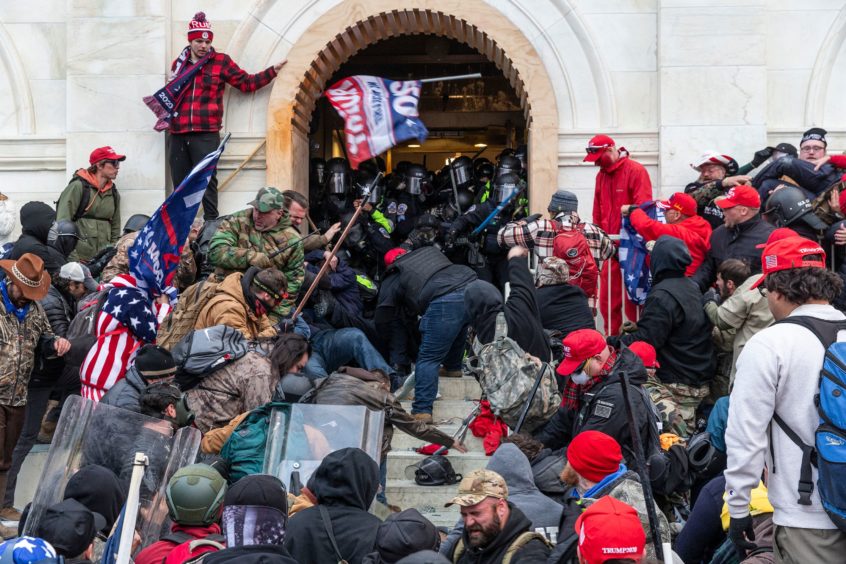 Scotland's Justice Minister has called for Donald Trump to be denied entry to the UK once he leaves office.
Humza Yousaf made the call to UK Home Secretary Priti Patel after Wednesday night's violent scenes in Washington DC, where four people died as Trump supporters stormed the Capitol.
While agreeing to an orderly transition to Joe Biden's administration and asking demonstrators to go home, the president failed to condemn the rioters.
For the first time, Twitter locked his account, demanded that he remove tweets excusing violence and threatened "permanent suspension".
'Domestic terrorists:' Pro-Trump violent mob condemned as four dead at US Capitol
Humza Yousaf tweeted: "Once he leaves office if Trump tries to come to UK the Home Secretary should give serious consideration to denying him entry, she has the power if an applicant's presence is not conducive to the public good.
"Trump's default is to stir up racial tension and yesterday he incited a violent mob."
Once he leaves Office if Trump tries to come to UK the Home Sect should give serious consideration to denying him entry, she has the power if an applicant's presence is not conducive to the public good

Trump's default is to stir up racial tension & yday he incited a violent mob. pic.twitter.com/75fBChvFKQ

— Humza Yousaf (@HumzaYousaf) January 7, 2021
The president owns two golf course in Scotland, at Turnberry in Ayrshire and Balmedie in Aberdeenshire.
On Tuesday, Nicola Sturgeon said the country's travel ban will apply to Mr Trump amid speculation he was planning an overseas golf trip during Joe Biden's inauguration.
The first minister was asked about our report that Prestwick airport had been told to expect the arrival on January 19 of a US military jet which has previously been used by the president.
Ms Sturgeon said that she had no knowledge of any plans for Trump to head to Ayrshire, and that the only travel she hoped the outgoing president would be undertaking was exiting the White House.
Under new lockdown laws, it is illegal to travel in or out of Scotland for any non-essential purpose.
She said: "We're not allowing people to come to Scotland without an essential purpose and that would apply to him just as it would apply to anybody else.
"Coming to play golf isn't what I would consider to be an essential purpose."
Nicola Sturgeon advises Donald Trump against travelling to Scotland to skip Joe Biden's inauguration
Speaking about Wednesday night's events, the first minister told ITV's Good Morning Britain: "On one level I think what happened last night, what we witnessed last night, is not that surprising.
"In some senses Donald Trump's presidency has been moving towards this moment almost from the moment it started, but that doesn't make it any less shocking.
"What we witnessed weren't just scenes of horrible breaches of law and order, people taking over the seat of democracy, we actually witnessed the president of the United States inciting insurrection in his own country and I think for many people it will take some time to get our heads round that.
"Thankfully there's only a matter of days of his presidency left.  We heard Joe Biden last night remind us what a real leader, a real democratic leader, should sound like.
"This has been a dark period in America's history, there's no doubt about it, and I would imagine many people in that country and across the world are looking forward to it coming to an end but clearly there are deep-seeded divides there that the new administration has to tackle and try to heal."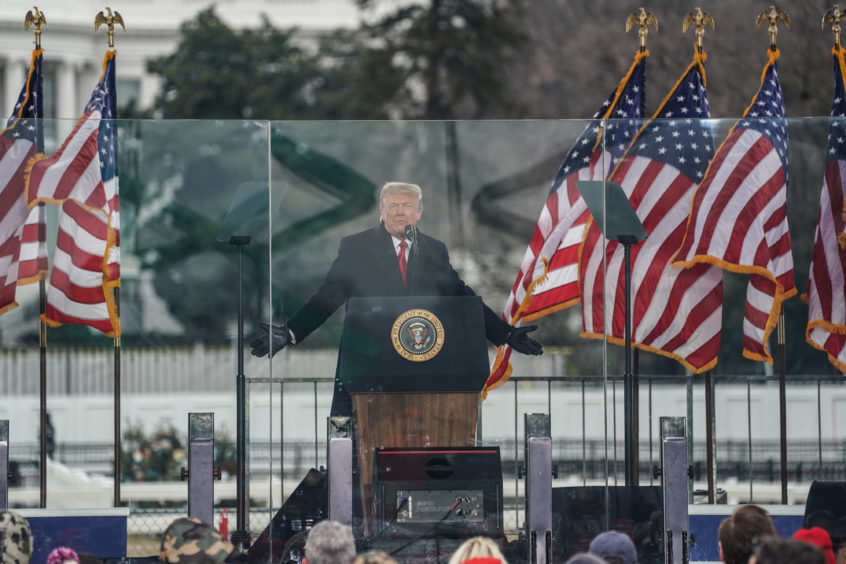 The House and Senate certified Biden's electoral college win early on Thursday after a violent throng of pro-Trump rioters spent hours on Wednesday running rampant through the Capitol.
A woman was fatally shot, windows were smashed and the mob forced shaken legislators and aides to flee the building, shielded by Capitol police.
Mr Trump said in a statement tweeted by his social media director Dan Scavino: "Even though I totally disagree with the outcome of the election, and the facts bear me out, nevertheless there will be an orderly transition on January 20th.
"I have always said we would continue our fight to ensure that only legal votes were counted. While this represents the end of the greatest first term in presidential history, it's only the beginning of our fight to Make America Great Again."
The rampage began shortly after Mr Trump repeated his unfounded claims of election fraud to thousands of rallying demonstrators he had invited to Washington. Many then surged to the Capitol after he incited them to go there as legislators debated the electoral votes.
More than six hours after the violence erupted, members resumed the session.
Thirteen Republican senators and dozens of party representatives had planned to force debate and votes on the ballots in up to six states.
The assault on the Capitol made some Republicans squeamish about trying to overturn Mr Biden's win, and challenges were lodged only against Arizona and Pennsylvania. Both efforts lost overwhelmingly.
Mr Biden defeated Mr Trump by 306-232 electoral votes and will be inaugurated on January 20.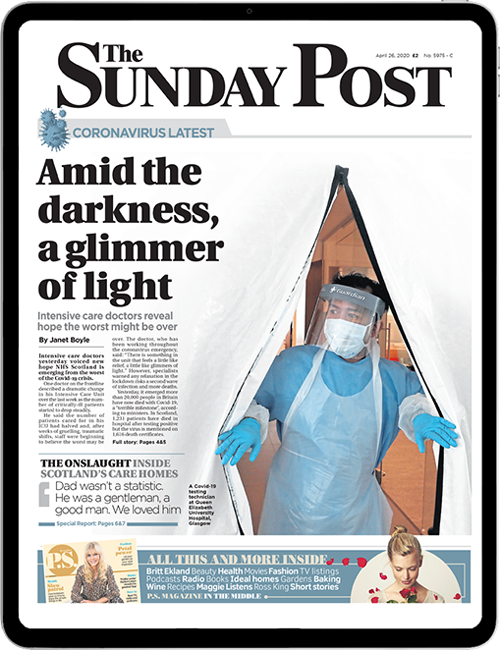 Enjoy the convenience of having The Sunday Post delivered as a digital ePaper straight to your smartphone, tablet or computer.
Subscribe for only £5.49 a month and enjoy all the benefits of the printed paper as a digital replica.
Subscribe