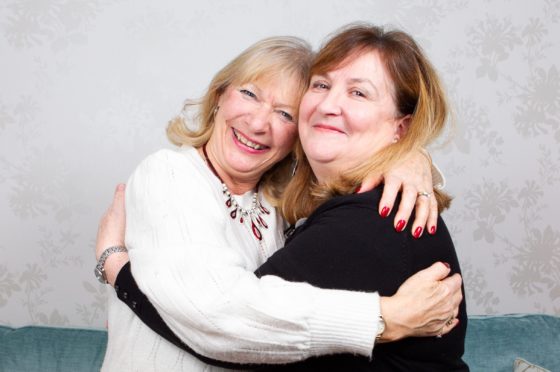 Making friends seems easy in youth, especially during school and college, and even when starting work. It often only takes a friendly hello or a simple introduction.
Factor in a partner and children and along come new chums, made over dinner parties, and playdates, school functions and coffee mornings.
But as life evolves and work and domestic demands weigh heavy, it can be difficult to find the time to sustain old friendships, let alone make new ones.
And, as kids fly the nest and retirement looms, those friendships may have all but disappeared. That's when loneliness can creep in.
Psychotherapist Dr Jane Graham, says friendships are important to our health and wellbeing, and she offers some advice on how to make new friends, and re-connect with old ones.
Dr Graham, a trauma expert with a special interest in the menopause and the psychological challenges of mid-to-later life, says: "Things get more difficult as we get older, because – through no fault of our own – we can become isolated.
"Sometimes work stress means we just have enough energy for what we do, but then we go home and don't really connect with people. In retirement, there is often a loss of identity and of feeling a bit stuck.
"Maybe you didn't develop enough social activity and social contact in the latter part of your working life to have those connections when you stop work. There can also be the death of a spouse or a partner, failing health, decreased mobility and/or visual or audial impairment. Maybe the children have moved away. Maybe there are no children. All of these factors can contribute to the sense of isolation.
"We know categorically there are real positives to having friendships, in terms of your physical and mental health and wellbeing. This is because you have something to aim for; you have an interest and a connection. It builds your confidence, you have someone to share the same kind of interests as you.
"Just being able to laugh, have fun and feel that vibrancy again is good for you. In terms of mental health, you get a sense of bonding and support. That gives you a resilience against conditions like anxiety and depression. It also helps maintain cognitive function for longer.
"There is quite a bit of evidence to say that friendships are as important as relationships with family members.
"A lot of research says being married or having a partner is much more protective for you as you get older, but it does not explore the quality of those relationships.
"Some people may feel more isolated and alone as others assume that as they are in a couple, they don't need that much interaction.
"Or they may feel trapped in their marriage but unable to leave. This, too, may have a detrimental impact on wellbeing. Having care and support through friendships outside of that partnership can be a pressure valve.
"The great thing about friendship is that it is given voluntarily. You can choose your friends but you can't choose your relatives. Sometimes the dynamics of family may include guilt, resentment or a sense of duty and obligation. That can be fraught.
"If you are in middle life, it is important to maintain and invest in the friendships you have now, because those friends have known you through different life stages and they bring a viewpoint that helps you to accept your changing self.
"New friends are good because they are meeting you where you are now.
"In Scotland I've found people to be very warm and engaging. People will give you time, they will be interested in you. It's a great place to make and reconnect with friends."
Dr Graham is the author of Missing Ellie, a novel about the impact of menopause, available from Amazon
---
Alex & Lorna: Friends for eight years
Alex Gray, 69, is the award-winning, bestselling crime writer who grew up in a Glasgow suburb, but admits to being "thrown out" of science classes because she was so bad at them.
Professor Lorna Dawson, 61, grew-up on a potato farm near Forfar and became an eminent soil forensic scientist with a CBE for her work on more than 100 crimes which saw her help put some of the UK's most evil killers behind bars.
Brought together by a shared interest in murder, neither anticipated it would blossom into a bond so strong they would remain close friends almost a decade on.
The writer – a mum of two – says: "There was an international forensics conference at Dynamic Earth in Edinburgh in 2011 and they'd invited crime writers for a meal. It was over dessert, when we were talking about disintegrating bodies, that I decided I would stay on."
Aberdeen-based mum-of-three Lorna chips in: "We hit it off straight away. You could tell Alex was a wonderful, warm, down-to-earth person; you know when you meet special people, there is a connection.
"We have both had quite hard things happening in our lives. I had a daughter who had been extremely ill and was twice told she wasn't going to survive. That was a difficult time for me. She did recover. But when I got down about it I could talk to Alex.
"She is someone I trust. I know she understands and is supportive. I would rather have 10 really good friends, than 50 casual ones. It is that core goodness in certain people that's important, and that is the case with Alex.
" She is fun and anything and everything can make us laugh.
"I'm quite creative too, even though my job is about fact. That's why I like working with Alex. I get an email at 3am from her saying, 'what would happen at this outdoor scene?' And I'm probably already up, working crazy hours."
Alex smiles: "It's funny how a friendship like that can just develop. We realised we were on the same wavelength. She is always such a support."
---
Dulcie & Claude: Friends for two years
Mum-of-three Dulcie Watson, 66, met Claude Beirne, 67, who has two children, at a table tennis club.
Dulcie, who is married to Dave, a retired engineer, lives near the Aberdeenshire town of Turriff where the club is based.
The new grandmother, who has a degree in hotel and catering management and retired after 23 years with Scottish Water, believes in investing in friendships old and new. And she relies on good, old-fashioned Christmas cards and letter writing.
Dulcie says: "I keep up with a lot of my old friends and I have reconnected with others from 40 years ago. I am back in touch with an old school friend I have known since I was seven and ended up going to a school reunion with her. That led to me meeting up with another friend who had been a girlfriend of my brother's. I also reconnected with the French assistant from my secondary school.
"Old friendships are gold. That's the good thing about Christmas, it gives you a chance to send cards with a round-up of what's been going on in your life. I also send emails and use WhatsApp.
"It was easy for me to make new friends after I retired because I joined the table tennis club and met Claude. The friendship blossomed from there.
"She is supportive of me and I am of her. When my mother was ill with Parkinson's and Alzheimer's disease, table tennis was the only time I could stop thinking about it all."
Claude, 67, who lives in Macduff with her husband John, and worked as a speech and language therapist before retirement, reveals: "I never had time to develop friendships outside work. Retirement was a significant change. It was a chance to make new friendships.
"I started playing table tennis and doing meditation before I retired and already had friends there. The antidote to loneliness is to start your interests before you retire.
"Meeting Dulcie was wonderful. I love her sense of fun. When I am with her I can be myself. And she has great values and has given me good advice.
"I'd advise anyone who is lonely to join a club. You become friends because you have a shared interest."
How to make new friends: Dr Graham's tips
1) First write a list of what you enjoy doing and all the places you could go and do it. This is a great way of meeting like-minded people with similar interests. For instance, if you are into fitness you could find a gym that offers workouts or classes with others who have a similar level of fitness or level of competitiveness or who are in your age group.
2) Consider voluntary work. If you have a few spare hours a week, find an area of work you are interested in. The benefits are huge – getting out and about while giving something back, and meeting others who are doing the same.
3) Get a part-time job for a few hours in a café, bar, shop or anywhere you have the opportunity to meet people. You'll earn extra money and increase your social network at the same time.
4) Consider joining part-time classes. These days most colleges offer crafting, art and creative writing which can be stimulating and interesting. You could also think about learning languages or a musical instrument. Both of these activities help maintain cognitive function and you'll have fun sharing ideas and experiences with others.
5) If you enjoy singing, consider joining a choir. There are so many types of choirs to join, from chorale, to barbers shop to rock choirs. Just find the choir who sings the kind of music you love and give them a ring. You'll meet lots of other people who love singing too.
6) Don't wait until you have retired to find social activities you enjoy and people you enjoy doing them with – start building on these if possible during your working years. You may have to find ways to schedule activities with others in your diary but it will bring numerous benefits.
7) Write a list of all the qualities you would expect from someone you would call a friend. Then learn to model those qualities for others when building relationships. You have to learn to be a good friend to others if you expect to find pals.
8) Take the risk of opening up to others and actively listen and enquire about how others feel too. A new friendship involves learning to trust in other people, and also being someone who can be trusted.
9) Consider a solo holiday with an organisation that specialises in them. They are brilliant for making new friends, people who will get to know you as you are now.
10) It is never too late to make friends. Even if you can't leave the house, there are organisations who will be able to find befrienders to visit you at home. Contact the Befriending Networks at www.befriending.co.uk or call 0131 261 8799.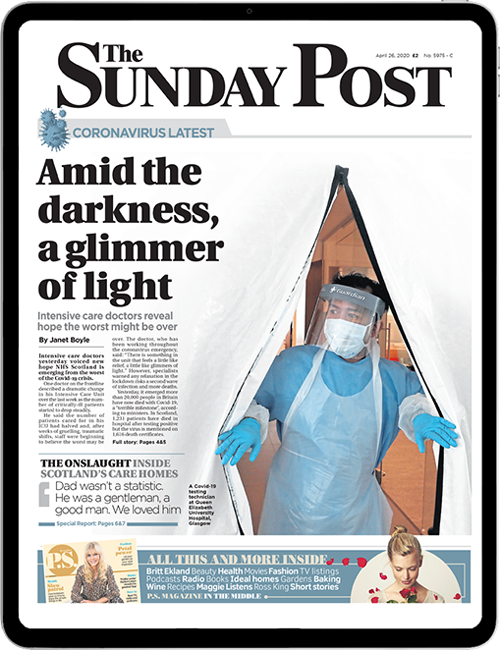 Enjoy the convenience of having The Sunday Post delivered as a digital ePaper straight to your smartphone, tablet or computer.
Subscribe for only £5.49 a month and enjoy all the benefits of the printed paper as a digital replica.
Subscribe