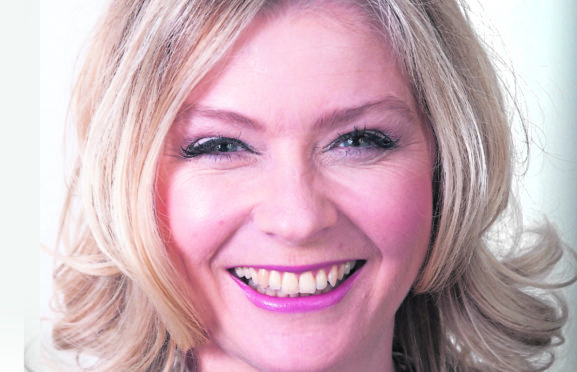 As we leap into a new decade, writer Karen Davis says that now is the perfect time to pursue our dreams and take back control.
And the best way to do this is by embracing our own Power Decade.
"A Power Decade is about looking forward, re-imagining and embracing our midlife years as strong, experienced women," says Karen.
In her book, The Time Of Your Life, Karen explains why the decades after we hit 40 are the prime time to pursue a Power Decade.
"Many women are wary of hitting 40 because that age has a stigma attached to it. And yet for so many women, it's a revelation of what they can do. Usually, once out of the menopause, they find it's the best time of their lives.
"The kids are grown and have flown the nest, so women have more time for themselves. They can pursue new projects and invest in self-care.
"If you don't want to go into old age without having achieved your dreams, then now's the time to plan because time slips away so fast.
"It's really useful to just sit down and think about: Am I getting what I want out of my life? Where do I want to be in 10 years? And what do I see my life looking like?
"It could be travel, a new hobby, starting a business, changing career, finding a new partner, straightening out finances, learning Latin dance in Argentina – whatever you wish you'd always done, you finally get to do it in your Power Decade."
Karen, 58, started her own Power Decade six years ago and is feeling happier, healthier and more fulfilled as a result.
The writer, inset, says celebs like Oprah Winfrey are excellent examples of embracing a Power Decade.
"I'm sure Oprah has her off days but she always seems to be comfortable in her own skin. She's been larger, smaller, in a relationship, single, has grown a business and taken flack but she has been so dignified throughout. She just powers through. As Oprah says, 'If not now, when?'"
Getting started
If planning a decade of your life seems a bit daunting, Karen outlines an easy way to kick-start the process. She says the foundations of a successful Power Decade rest on four essential pillars – health, creativity, volunteering, and achieving your dreams.
Breaking it down
Sit down, take those four pillars, and think about where you want those to be in 10 years, and the small steps you can take to get there. Start with your 10-year-plan, then work it back to a halfway point, your five-year-plan. Then work it back again to what you want to achieve this year. No matter what life throws at you, having a baseline plan of the things you want to achieve will really help.
Health
So many changes will be going on in your life, particularly around the menopause, so get yourself to a healthy weight. Obesity is linked to so many types of cancer and heart disease, so it's important to get yourself into a good weight range. And think about osteoporosis, which is very common in old age. You need to start strength training and work on your flexibility and balance. One of the best things I've done is to start doing yoga once a week to improve my balance and flexibility.
Creativity
Einstein once said: "Creativity is intelligence having fun". After Primary School, we don't get many creative activities on the school curriculum, it's almost a message that creativity isn't something you need in midlife but you do as it fires up a different part of your brain. Doing something creative, and focussing and immersing yourself solely on that one thing, can have a hugely positive impact on your mental health. Personally, I'm writing a book about weekend road trips I'm taking around the UK. This means planning, researching, writing and pushing myself to speak to people I usually wouldn't. It's likely no one will ever read that book, but I love it.
Volunteering
I was quite sniffy about volunteering until my late 40s and I fell into it by chance. I was asked to help out with some public relations by volunteers at a local village fete. Volunteering helped me meet people of different views and different ages. This is so important as I'd never meet these people normally and what they can teach you is fantastic. It takes you out your comfort zone, otherwise, your world narrows and I don't think that's a good thing for women. You need to expand your world and women should pick something that interests them. For example, some charities look for people to befriend children put into foster homes and take them out one day for pizza or bowling just so they have someone to talk to.
Dreams
A Power Decade is a place of adventure, love, laughs, trying something new. The reason we need our Power Decade is likely because we've put others before ourselves while our needs and desires took a back seat. My kids had left home for uni and I felt bereft. I had marginalised my career and geared my life around my family. Once that was no longer my priority, I realised I hadn't looked after my health, I hadn't achieved what I wanted in my career, and hadn't done some of the things I wanted to when I was younger. First, I began exercising, then re-evaluated what and how I ate, I started volunteering, launched my own business and started a photography course. My advice is start with some of your easier dreams, and build from there. Just don't leave your dreams to the very last. You've got to do what you can, while you can.
Get The Time Of Your Life by Karen Davis at www.toyl.co.uk/pages/the-book
---
Setting sail together on dream trip was a real voyage of discovery
Eilid Ormiston, 56, and her husband John, 55, who live near Oban, have wanted to live on a boat and sail the world since they first met more than 30 years ago but reality and family life got in the way… until now
I was 19 when I met John at university in Glasgow. Very early in our relationship, John told me of his passion for sailing and one summer we tried getting work on yachts on Palma.
We were unsuccessful but were left with the lingering dream that maybe one day we'd sail round Europe. That went on hold when we got married in our 20s and had our three sons, settling near Oban. We bought a little weekend cruiser and John charter trips along the west coast.
I had always hoped when the boys left home that we could finally realise our dream but life was just as hectic as I tried to juggle my job as a lecturer at West Highland College with looking after my mum, Moira, who was in her late 80s.
Then in 2017 we lost two close friends within months of each other. It stopped us in our tracks and we reevaluated everything – life was too short, we. We sat down with a bottle of wine and we began to plan our sailing adventure.
My main worry was how mum would cope without me but when I asked her how she felt about us going away for a year, she told me to go for it. We took a year's unpaid leave from our jobs and a colleague of mine agreed to house and cat sit.
In August 2018 we set sail from Oban, heading round the Portuguese coast to the Mediterranean. We had the occasional fall out but it was a very special time, just the two of us doing something we'd dreamed of for so long.
But reality hit five months in when mum had a small stroke. I flew home and she bounced back very quickly. I didn't want to leave her again but she waved me off firmly in the February. We continued our journey round the Med, stopping off wherever we fancied and just enjoying a feeling of being free for the first time since our 20s. But in May, as we sailed into Barcelona, we got a call to say mum had died. Devastated, we flew home to organise her funeral.
Coming back to the boat afterwards, grief hit me like a hammer. I flew to the Azores in Portugal to stay in a beachside studio, walking the shore and trying to come to terms with the loss. I realised I owed it to her to carry on. I rejoined John and we sailed back towards home.
When I returned to work, I had so much more enthusiasm. I was promoted and now have plans to arrange a student expedition, sailing from the west coast of Scotland to Russia. Discovering my spirit of adventure in later life has made me determined to encourage others.
It's not easy in your 50s to go for something just for you, with so many other people and things to consider, but this has been an great experience. It has helped us reaffirm our relationship, too. We see each other in a new light.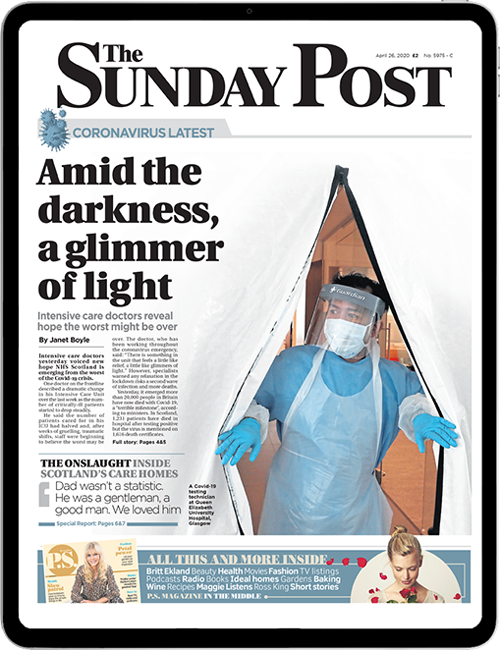 Enjoy the convenience of having The Sunday Post delivered as a digital ePaper straight to your smartphone, tablet or computer.
Subscribe for only £5.49 a month and enjoy all the benefits of the printed paper as a digital replica.
Subscribe