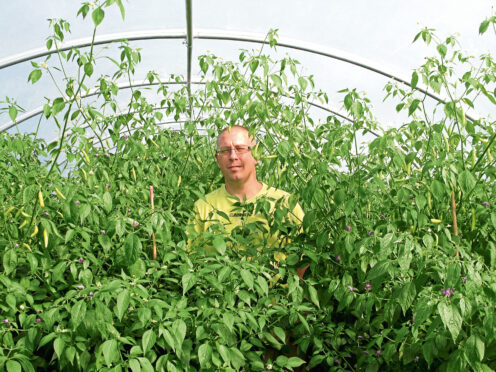 Hot stuff! Globetrotting scientist-turned expert chilli grower Neil Ferguson gives Agnes Stevenson a crash course in saucology
Have you noticed the rise in the number of people growing chillis? Everyone I talk to these days seems to be raising a plant on a sunny windowsill or in a greenhouse.
Chillis make great houseplants because they are decorative as well as useful but even those who are growing an abundance of them because they can't face bland food are unlikely to be raising quite as many as Neil Ferguson.
Within a couple of large polytunnels in the grounds of Threave Gardens in Castle Douglas, Neil is growing thousands of them, including many rare and tricky varieties, the seeds of which are stocked by very few suppliers.
There are small and fiery chillis, skinny ones, big fruits in bold colours and ones of every size and shape in the chilli world. Carefully combined to make the most of their rich and hot flavours, Neil turns his crops into a gourmet range of hot sauces, which he sells under the name of Professor Pods.
Neil didn't start out as a gardener, although he is now an expert, instead his background is a globetrotting scientist.
But it got to the point that he was spending most of his life travelling to conferences around the world and he felt he was missing out on time with his family and so he decided to step away from an academic career and find something that he could do from home.
"I'd always been keen on growing chillis and I thought that if I could bring my scientific knowledge and training to the process then I could get interesting results," says Neil.
As a lifelong devotee of hot foods, he thought that the range of sauces on offer lacked any subtlety. "Most of the commercial brands are made from just five mundane chillis, but I wanted to produce something that would have a great flavour profile."
Chillis are native to South America and flourish in very hot conditions, so growing them in Scotland is a challenge, but this is where Neil's analytical approach has paid off. All of Neil's plants are started off from seed.
"Capsicanas and jalapeños take around 60 to 100 days to fruit but I specialise in habaneros, which I start off in January for harvesting in November."
At the moment part of Neil's crop is grown using hydroponics, but he is considering switching to full production as this system, which does away with the need for soil, would allow him to have highly accurate control over the amount of nutrients received by individual plants.
'I grow over 80 varieties, all with different requirements, so growing them in a water and nutrient mix would allow me to provide them with exactly what they need."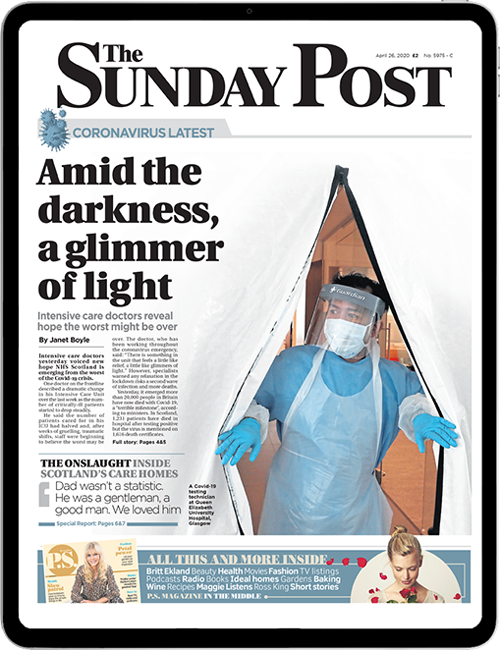 Enjoy the convenience of having The Sunday Post delivered as a digital ePaper straight to your smartphone, tablet or computer.
Subscribe for only £5.49 a month and enjoy all the benefits of the printed paper as a digital replica.
Subscribe