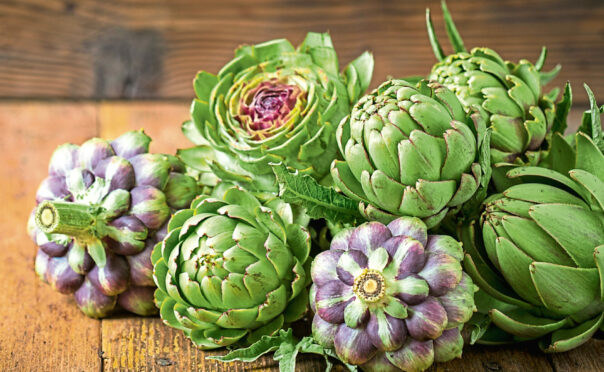 Artichokes that have been cropping all summer are still going strong and if you don't already grow these tasty vegetables, which are pricy to buy from the supermarket, then it's time to give them a go.
They make such handsome plants that they can easily be fitted into the flower borders and, as they are perennials and come back year after year, they provide a good return for very little effort.
Picked just before the buds open, popped into a pan of boiling water, and then served with melted butter, they are one of the garden's most indulgent crops.
You can grow artichokes from seed in spring, but if you already have some and you are keen to make more quickly, then grow them on from the root suckers that appear in spring.
To keep them cropping you should divide your plants every three years, mulching them with compost or manure and giving them a dressing of general fertiliser.
If you live in a cold part of the country, then a top-dressing of leafmould will help to protect the roots from frost in winter.
Keep picking the buds while they are quite small, as these will have the best flavour.
Fully-grown artichoke plants take up quite a bit of space and if you are growing several then you will need to set them at least a metre apart, but one way to fill the bare soil at the base is to grow the artichokes through night-scented stocks.
These ephemeral annuals are shallow-rooted and shouldn't compete with the artichokes, but keep them well-watered just in case.
Tomatoes
Meanwhile, if you have grown any particularly tasty tomatoes then it is worth saving the seed for next year. Place the pulp into a sieve and hold it under the tap to remove the flesh, then dry the seeds on some kitchen paper before storing them in an envelope marked with the name of the variety.
Don't try this however if your tomatoes have been grown from F1 seeds. These are seeds that have been bred from several varieties and while they do offer good results for growers, they aren't reliable as saved seeds as, because of their mixed genetics, the plants that are grown from them won't necessarily resemble the parents.
It's the same story when you try to grow an orange or lemon tree from a pip. You'll wait years to see a result and the fruit that you end up with may be very different from the one that the pip came from.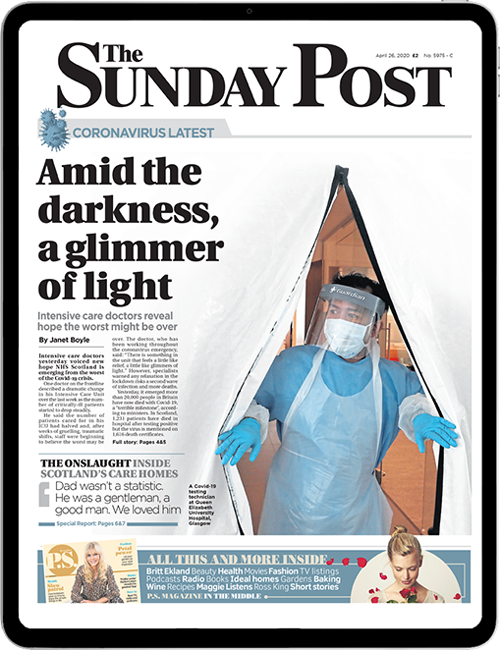 Enjoy the convenience of having The Sunday Post delivered as a digital ePaper straight to your smartphone, tablet or computer.
Subscribe for only £5.49 a month and enjoy all the benefits of the printed paper as a digital replica.
Subscribe