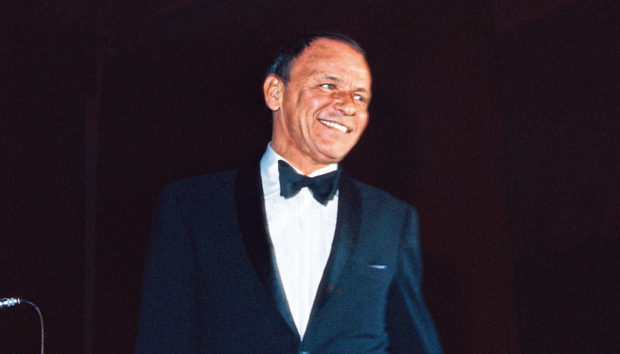 In an age of powerful songs and brilliant hit singles, My Way stood head and shoulders above most.
Sorry to make you feel old, but it is now half a century since Frank Sinatra's version smashed into the UK charts and took on the biggest names around.
The Beatles, Stones, Elvis, Tom Jones, Cliff, Smokey Robinson, Manfred Mann and a host of other top names were battering out classic songs, but My Way really was special even in that company.
In fact, the song itself has an interesting story.
It was belting out of radio sets two years earlier, in France, with Claude Francois's original version, Comme d'habitude, or As Usual.
He had written it with fellow-Frenchman Jacques Revaux, and it just so happened that Paul Anka was on vacation in the south of France and heard it.
Francois, known as Cloclo, was an Egyptian-born Frenchman who had mastered drums and violin as well as being a passionate singer.
Having sold more than 70 million records, he was just leaving to try and make his name in the United States, aged 39, when he died after being electrocuted.
President Giscard d'Estaing would compare him to the very best, describing him as France's Beatles, but to Paul Anka and Frank Sinatra, he would always be the man who gave them their biggest hit.
Anka, rather than going home after his holiday, headed straight to Paris and thrashed out a deal to get his hands on the song's rights.
He then added his own English lyrics, the ones most of us know and love today.
It wasn't long after this – Anka miraculously got the rights for one dollar – that he bumped into a very down-hearted Ol' Blue Eyes.
Frank was in Florida, allegedly with "a couple of Mob guys" and was so sick of the business that he said he was "getting the hell out".
It's fair to say that when he heard rough demos of what would become My Way, he changed his mind, sensible man that he was.
For millions today, My Way is the first song we think of at the mention of Frank Sinatra, despite the fact he was already a global household name for many other songs before it appeared.
This is where another global star came into the picture, or at least almost did.
David Bowie, a man once tipped to portray Sinatra in a movie, had done what Paul Anka did, and written his own lyrics to the My Way tune.
His version was called Only A Fool Learns To Love, which he simply sang over the French original, and one of his former managers owns the master tape of this strange episode in the My Way story.
Needless to say, the Paul Anka version of the lyrics was the one they went with – they say Bowie leaned on the My Way chords for his own classic Life On Mars – and Sinatra was deemed the ideal man to get the most out of such a song.
Mark Kingswood is a young English singer currently making his name as a modern-day crooner-style artist.
Having grown up loving this kind of music, and having sung My Way on many an occasion, he admires the classic song deeply.
"I've sung it since I was 10 years old!" laughs Mark. "As far as famous big band songs go, My Way is pretty much at the top of the tree.
"My dear old nan used to play it to me many years ago, so it means a lot to me. But I also know how much My Way means to a lot of people in the audience.
"That's because My Way is used by a lot of people as a funeral song, so I know that in any audience of up to 1,000 people there's going to be at least 25 or 50 that have heard that song played at somebody's funeral.
"It's a song that is so associated with parts of people's lives that you can't do it half-heartedly. You have to put your all into it."
Mark, of course, is far from the only singer who has tried to put his own stamp on the song.
As well as Sinatra some very famous names have had a go at it, such as Elvis, who Paul Anka reckoned wouldn't be suited to such a song.
The King nevertheless took to doing his version of it, making it a highlight of his mid-70s concerts. Shortly after his death, they released Presley's version and it charted higher in America than Sinatra's had!
Sid Vicious, the late Sex Pistols bassist, also had a hit with a punk version. Paul Anka put it nicely when describing his reaction to it, saying it left him feeling "slightly destabilised".
Although Anka himself would record several versions, he told his angry record company Sinatra was the only singer who could possibly do the song justice.
Hard to argue with that, and impossible to imagine any other voice getting to grips with such a wonderful song.
Mark Kingswood's album Strong is out now.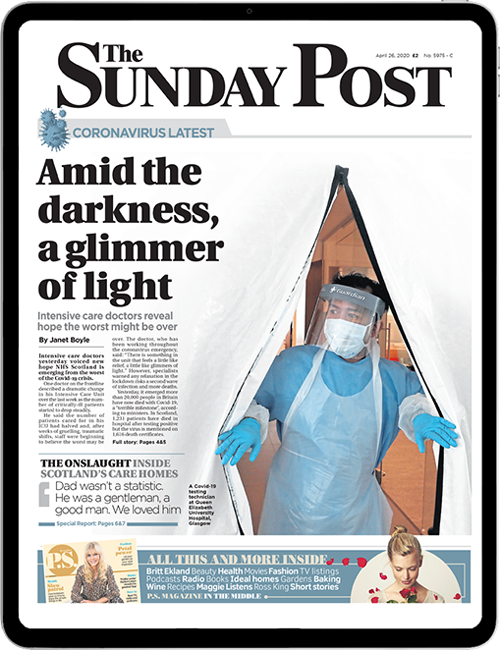 Enjoy the convenience of having The Sunday Post delivered as a digital ePaper straight to your smartphone, tablet or computer.
Subscribe for only £5.49 a month and enjoy all the benefits of the printed paper as a digital replica.
Subscribe