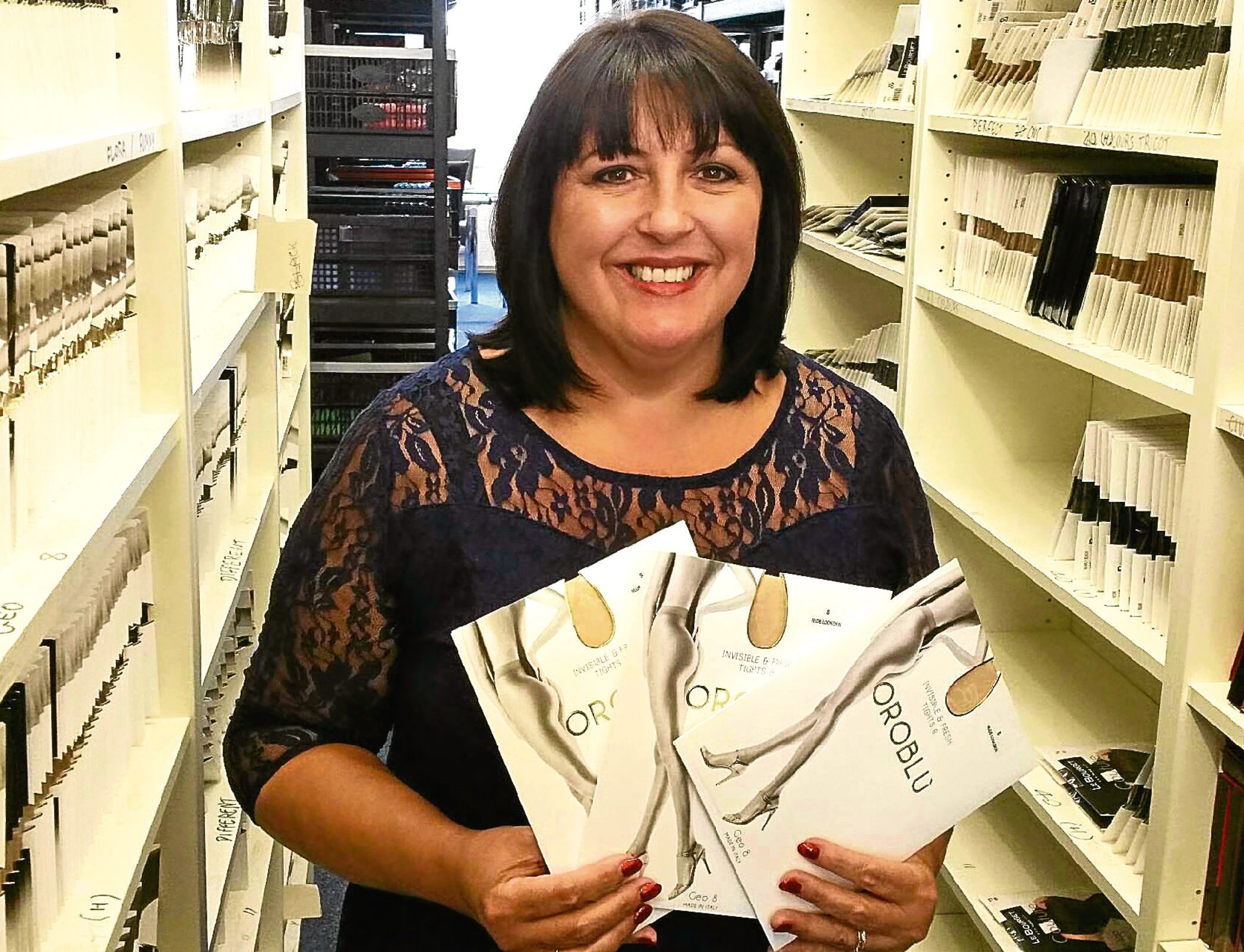 DAWN BARBER loves tights.
In 2005, she turned that love into a small online business to earn extra "pocket money" during her fourth pregnancy.
And, in turn, UKTights.com has become the world's largest distributor of tights and hosiery, with an annual turnover that this year will hit £2 million.
In contrast, I don't really like tights.
I've not liked the texture since I was a kid when my younger brother and I got Christmas stockings made from an old pair of my mum's American tans cut in half — and you had to reach all the way in to get the satsuma at the bottom.
"Do you know, 40% of our business is selling to men?" laughs Dawn.
"Guys wear them to keep warm — builders, milkmen, police officers on bikes.
"We have larger sizes, thicker denier and some even have a fly in them — and then obviously you've got the guys who're buying them for the girlfriends, mistresses and wives.
"I see them as finishing off your outfit — if you're bare-legged, you're just not finished!
"I've always worn them. I'm 54 now and when I was a girl and you went out to work, you never went out bare-legged, it just wasn't heard of.
"Even when you went to school you wore them and there weren't so many opaque ones then, they were all 20-denier, American tan, smooth knit — absolutely vile!
"Whereas now, there's so much choice. People love the fashion element of hosiery and legwear, and it's changed even since we began 11 years ago.
"We have people ringing up, buying tights and saying: 'Now I need to go out and find an outfit to go with these!'
"It's turned on its head and you can get real statement tights. We have ones here from £1 to £300 a pair, which are often bought as gifts.
"The latter have Swarovski crystals woven into them and there were only six pairs made for us in the UK — we have one left.
"When we started, I thought: 'What can I stock and ship that's relatively small?'
"I started with a couple of the well-known brands and now we have 60 — and 1,400 different kinds of tights.
"We used Google to help get us started with the online advertising, and my husband Jonathan is now using their Digital Garage to learn the dark arts of digital marketing," adds Dawn.
"Sometimes I pinch myself a bit. It's been very tough at times, and we haemorrhaged money at the start.
"I never took a salary for about two years, even though I was working 60 or 70 hours a week from home.
"We used to sit watching TV in the evenings, and I'd give the kids bags to stick return labels on!
"It got to the stage we had to order takeaway because we couldn't reach the cooker, but now we're about to move to expanded business premises.
"And it's a real family business. Our eldest son, Kyle, has worked his way up to be operations manager, and his girlfriend is customer services manager.
"Our middle boy, Callum, did languages at Oxford and translates our site, the youngest Alex has started as an apprentice in digital marketing and the baby who's nearly 11 now has modelled for us."
---
READ MORE
Which tights are best? Formula reveals how to pick the right pair for any weather
Size matters to shops – at last!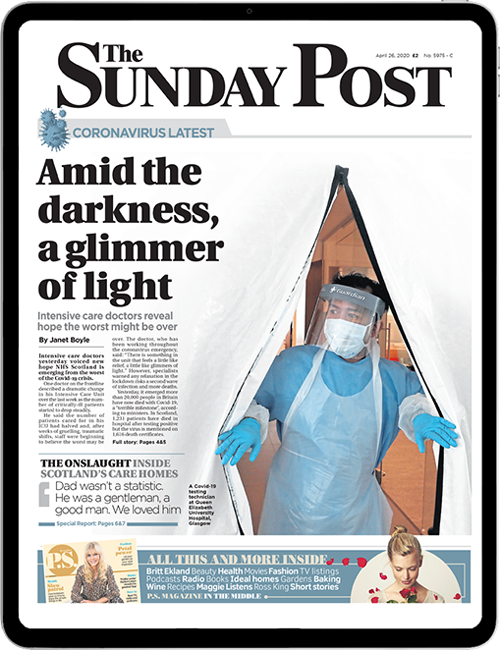 Enjoy the convenience of having The Sunday Post delivered as a digital ePaper straight to your smartphone, tablet or computer.
Subscribe for only £5.49 a month and enjoy all the benefits of the printed paper as a digital replica.
Subscribe