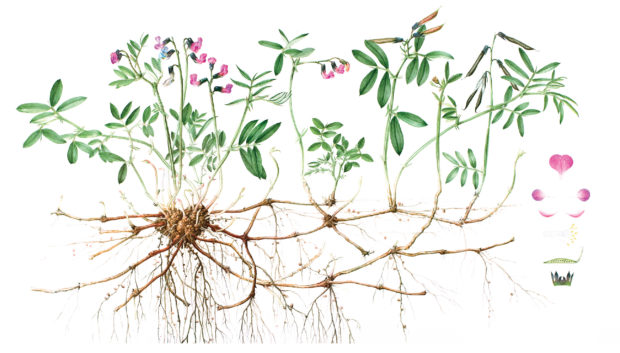 Greg Kenicer is a botanist in the education department at the Royal Botanic Garden Edinburgh.
He is the author of a new book, Scottish Plant Lore, and here he tells Murray Scougall the Honest Truth about the rich history of the country's plantlife…
---
What is your background?
I was born in Glasgow but brought up in Fife. When I was a kid, we would climb over the garden wall into an old building site. It had harvest mice, grasshoppers and an amazingly rich flora. People inspired me – at school, university and even now. I found the teachers who were into plants had a twinkle in their eye.
Why write a book about Scotland's flora?
It has shaped our culture, but we often don't notice it, growing away in the background. It was a treat to work with so many skilled artists to celebrate this blend of flora and culture.
What are some of the basics new gardeners should know?
As a research botanist, I've only got more into practical gardening recently, but I'm finding a few things very helpful. A spot of research – a chat with my mother-in-law for advice. Experiment! If it looks a mess, call it "naturalistic" – my favourite excuse.
Are there any species that might be dismissed as weeds which could serve a purpose?
Quite a lot of weeds that pop up are edible. The beautifully named fat-hen, nettles and even the dreaded ground elder all make tasty, leafy greens. Almost any plant might have potential medicines, flavourings or valuable chemicals. We work with the James Hutton Institute at Invergowrie and the Rowett Institute in Aberdeen to explore our flora's potential.
Why have so many people taken an interest in foraging?
It's a great way to get out into nature and add some fascinating flavours to your diet. Foragers do need to take care. Know what you are collecting, get permission and make sure you don't overharvest.
Have you come across any unusual uses for plants in years past?
There are hundreds of ways. I particularly like the ones where we don't have a clue what prompted the idea. Why would burning foxglove, butterbur, seaweed, royal fern and an old man's bones make a love potion? I think I'd rather not know!
Any interesting stories behind the names of certain plants?
A whole other book's worth! Over the past 20 years, we've collected well over 5,000 names for plants in English, Scots and Gaelic.
The ones for children's games are always good – the humble cleavers (sticky willy) has a dozen different names alone.
Any species making a comeback?
The Scots Pine is on the up, which is good news as forests of our national tree harbour a huge range of species of plants, animals and fungi.
What has led to the increase in wild garlic?
We're seeing more and more of a wild garlic with thin leaves called few-flowered leek. It is not native to Scotland, it's a pretty tough little invader, so it's marching through riversides and woodlands at quite a pace and putting up a bit of competition for native plants. That said, it is a popular edible. Scotland's local species is ramsons, the one with the broad leaves.
Your favourite Scottish plant?
If I had to choose, it would be bitter vetch. An unassuming little member of the pea family from moorland areas, it developed an almost magical reputation in the 18th Century.
What's the Botanic Garden's role in recording Scotland's plant history?
It's what we're all about. The three collections we look after for Scotland tell the story of our plant history here and overseas.
The library archive holds records of the Battle for Glen Tilt, where Botanics botanists sparked the fight for the right to roam. Our living collection houses some of Scotland's rarest plants, so we can conserve, research and reintroduce them to the wild.
And our herbarium holds more than three million specimens from Scotland and worldwide. These pressed, dried plants are part historical artefacts and part cutting-edge research tools. My colleagues and I use them to help in our mission to explore, conserve and explain the world of plants for a better future.
---
Scottish Plant Lore: An Illustrated Flora by Gregory J. Kenicer is published by Birlinn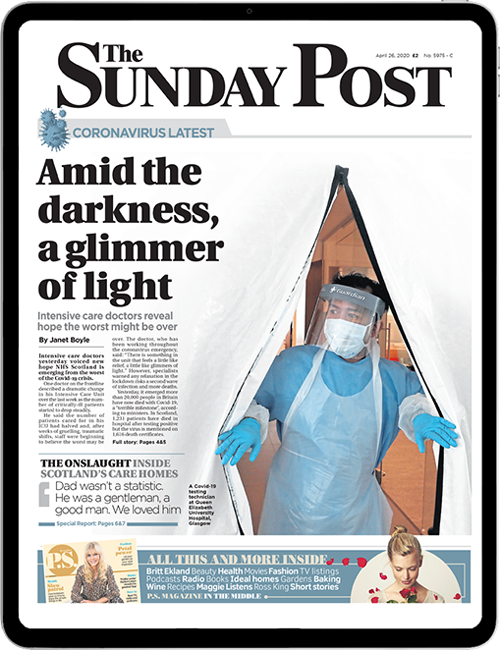 Enjoy the convenience of having The Sunday Post delivered as a digital ePaper straight to your smartphone, tablet or computer.
Subscribe for only £5.49 a month and enjoy all the benefits of the printed paper as a digital replica.
Subscribe