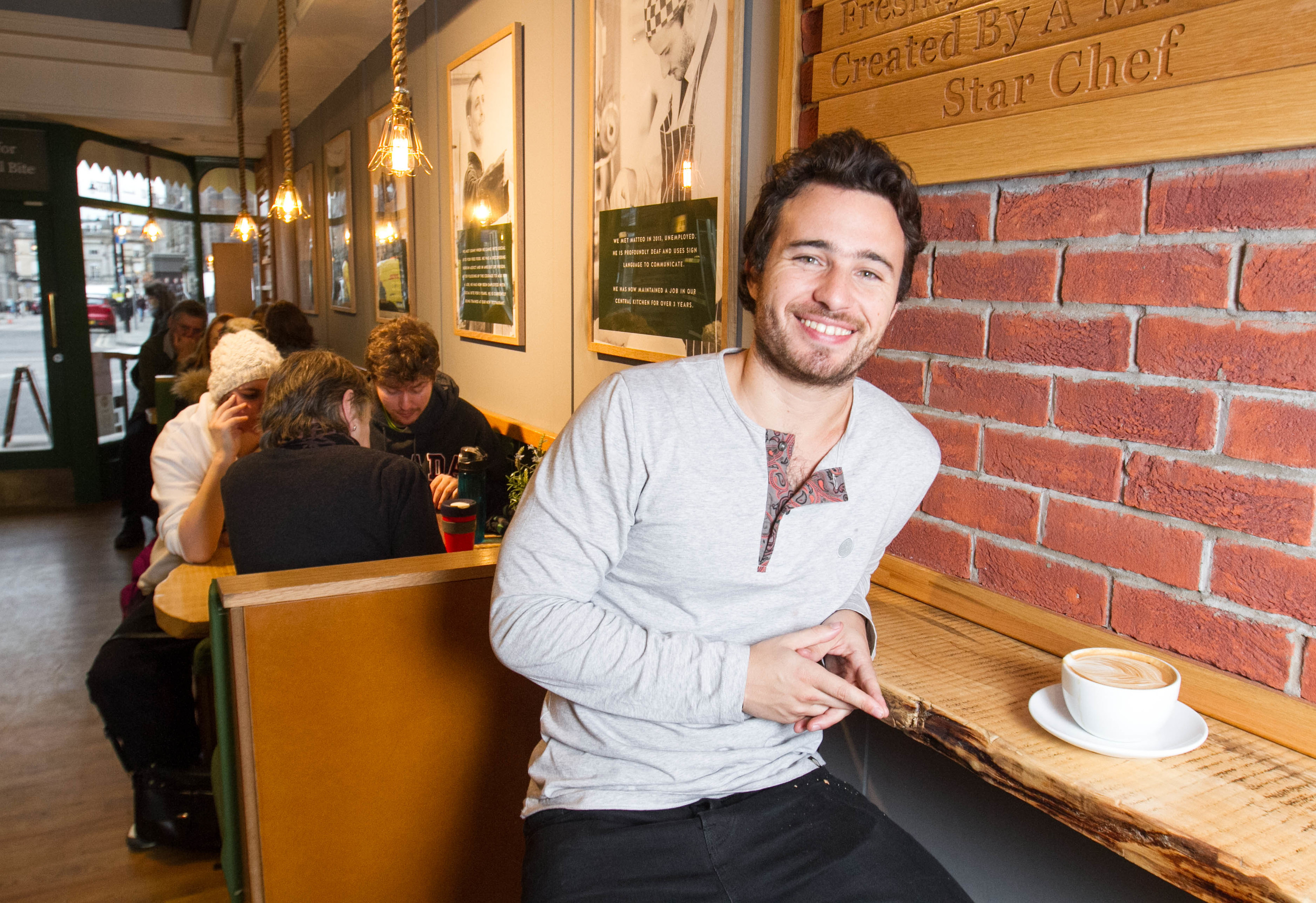 WE'RE delighted that Prince Harry and Meghan Markle will visit Social Bite during their trip to Edinburgh.
Even though we've already welcomed superstars George Clooney and Leonardo DiCaprio, we weren't expecting a royal visit.
Their office contacted us out of the blue, saying Harry and Meghan wanted to visit during their time in the capital.
When 6vt met Prince Harry and Meghan: Meet the teens from Edinburgh charity who popped along to Holyrood Palace
On Tuesday, the royal couple will meet our staff and some of our homeless customers who come in for free food.
They'll chat about their experiences, which is really important, as homeless people have historically been ignored.
Myself and co-founder Alice Thompson will also be there to speak about Social Bite and our mission to end homelessness in Scotland.
We opened our first Social Bite café on Rose Street five years ago and now have five across Edinburgh, Glasgow and Aberdeen as well as a restaurant, Home.
Social Bite and Itison campaign sees 20,000 meals bought for homeless in 10 hours
Each year we distribute 100,000 items of food and hot drinks to homeless people and one in four of Social Bite's staff has experienced homelessness.
But this will be a fantastic opportunity to speak to Harry and Meghan about our new Housing First campaign to get hundreds of people across Scotland off the streets and into homes of their own.
Social Bite will pledge a third of the £4m we raised through our Sleep In The Park event in December towards providing support to get homeless people into housing.
The charity Crisis estimates that last year, 11,800 people were homeless in Scotland.
We aim to provide 500 homes in Edinburgh and Glasgow within the next 18 months, coupled with support services to help people stay in those homes.
At Sleep In The Park, 8000 people slept overnight in Princes Street Gardens in freezing conditions.
What struck me was that I couldn't imagine doing it for another night, and then another. It wouldn't take long for your mental health to deteriorate and for you to turn to alcohol or drugs for an escape or comfort from the cold.
I'd challenge any of us to cope without having a stable place to call home. To make people jump through hoops to qualify for a home is ridiculous.
The fault lies in the structures and systems, but that can be changed.
Housing First turns the traditional response to homelessness on its head.
When someone becomes homeless, they are rapidly rehoused in a mainstream tenancy and they receive support.
Social Bite founder dedicates MBE to people 'marginalised' from society
We want to invest in the support services required for people to live independently. These would be provided through charities and could be mental health support, or counselling for alcohol and drug addiction. Tenants would also get employment opportunities and health care. And there would be practical support, making sure people manage their money and pay rent on time.
Housing First has had phenomenal success throughout the world including Scotland. In Glasgow, an organisation called Turning Point has housed 43 people in permanent accommodation.
These are formerly chronically homeless people who you would not expect to hold down a home.
Before the fundraiser, Edindex, a partnership between Housing Associations and Edinburgh Council, committed 275 homes in Edinburgh while the Wheatley Group in Glasgow has pledged 200 homes.
So, over the next 18 months, nearly 500 homes will be made available for people who are homeless or sleeping rough.
Of course, the Scottish Government is doing a lot to tackle the issue. Alongside a pledge to provide 50,000 affordable homes by 2021, it has committed £50m towards homelessness intervention.
If we all put our heads together, there's no reason why we can't eradicate homelessness in Scotland within five years.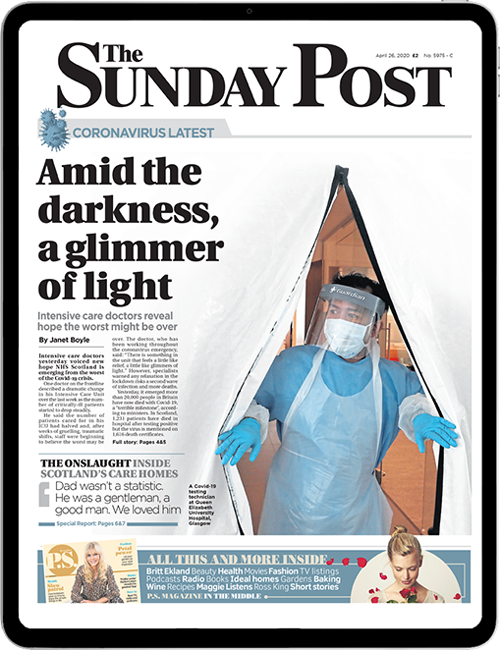 Enjoy the convenience of having The Sunday Post delivered as a digital ePaper straight to your smartphone, tablet or computer.
Subscribe for only £5.49 a month and enjoy all the benefits of the printed paper as a digital replica.
Subscribe