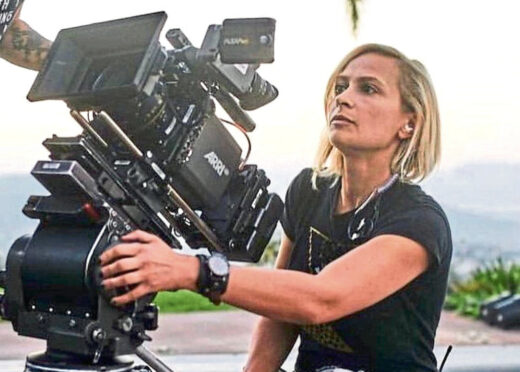 Movie sets are, I was once told, like any industrial environment. There's heavy machinery, dangerous chemicals and lots of potential for human error.
If you go back more than 100 years you'll find examples of injuries and worse in early Hollywood movies.
The shoot for Ben Hur: A Tale Of The Christ was marred by tragedy in 1925, with the death of a stuntman; Buster Keaton and Harold Lloyd were both severely injured in their careers as stars who performed their own stunts, too.
Safety is paramount and one of the only big stars to perform his stunts these days, Tom Cruise, can only do so because he's got the clout to insist on it.
Even then, welfare is the No 1 priority on set which is why what happened during the filming of Western movie Rust is so shocking for the industry.
My heart goes out to the family of director of photography Halyna Hutchins.
The investigation into what happened will I'm sure be thorough but I can't emphasize enough how shocked Hollywood was.
It wasn't just the accidental shooting of Brandon Lee on the set of supernatural thriller The Crow in 1993 which ensured rigorous safety protocols had to be adhered to.
Over a century of accidents which could have been prevented – and some which couldn't – mean there are strict safety protocols to follow.
I've only been in two movies that involved guns. The first was low budget while the other had a sizable one: on both occasions an armourer was present, and no one was allowed to touch the guns other than him.
We were all shown the guns were empty and a torch was shone down the barrels, too.
The armourer will usually check there are no bullets in the chamber of the gun before and after every scene, even if it's not been out of their sight.
Such is the desire to make everyone feel safe, the armourer will make sure everyone can see them check.
We can all roll our eyes at health and safety red tape but tell that to injured – or worse – cast and crew members.
From what I understand, professional armourers here in the movie industry are baffled as to what might have happened on the set of Rust.
According to a statement made by the director to investigators, the assistant director is reported to have grabbed the weapon from a table and told the film's star, Alec Baldwin, it was a "cold" gun.
30 Rock actor Baldwin was practising a scene in which he would draw the revolver and point it at the camera.
In these circumstances the gun has to be checked, checked and checked again; the armourer usually closely supervises what's going on.
Hollywood will now be working to make sure productions can proceed without incident and, almost as importantly, without the fear of something else like this happening again.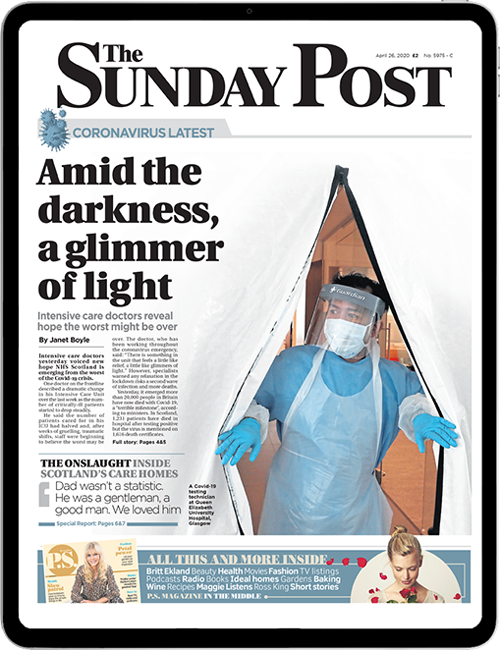 Enjoy the convenience of having The Sunday Post delivered as a digital ePaper straight to your smartphone, tablet or computer.
Subscribe for only £5.49 a month and enjoy all the benefits of the printed paper as a digital replica.
Subscribe