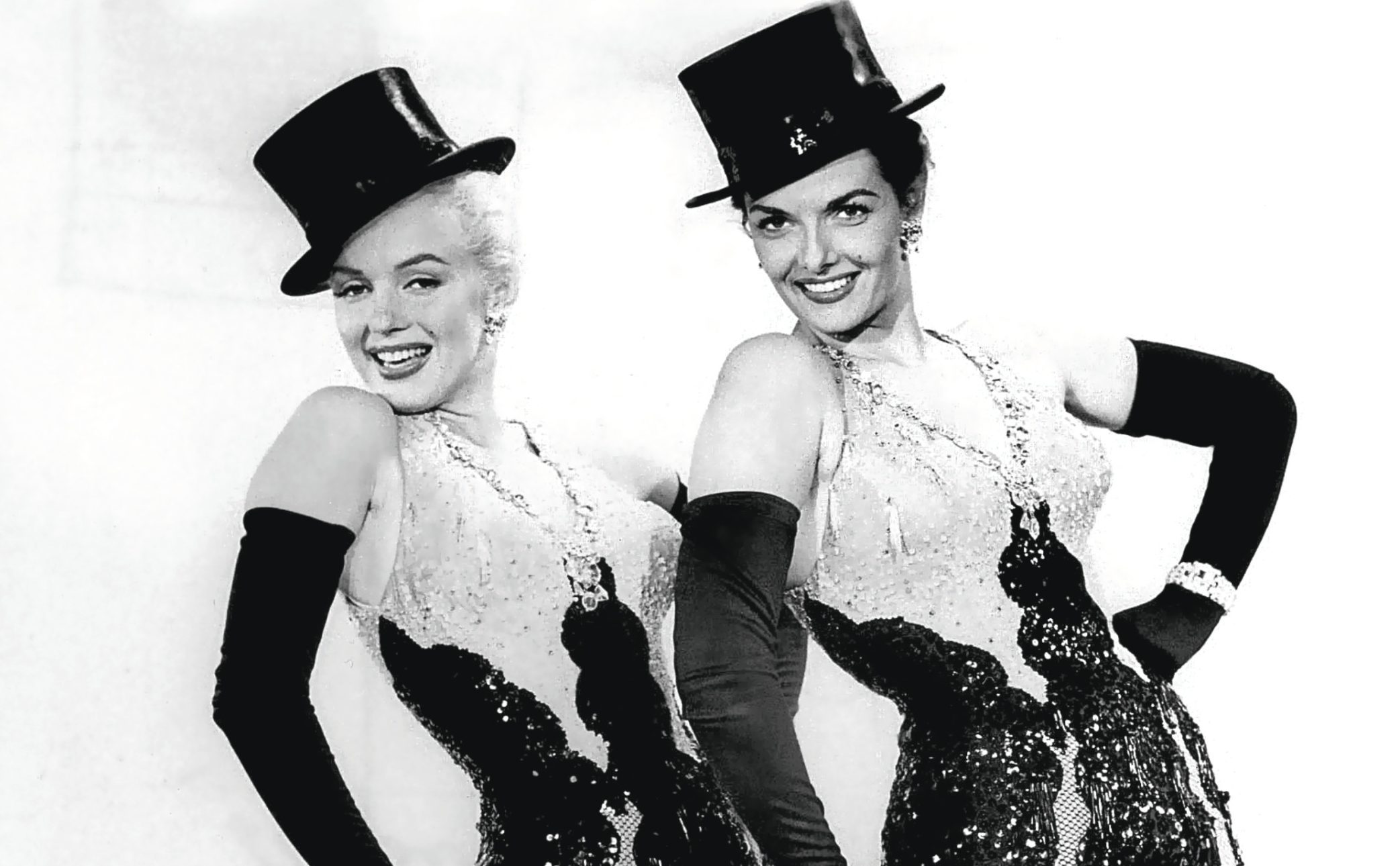 INTRODUCED to acting as a teenager by an eccentric billionaire, she had already seen off personal tragedy — no wonder Jane Russell easily handled the superstar status to come.
It was Howard Hughes who persuaded her to try acting, believing her astonishing legs and figure would turn her into a Hollywood giant.
He even got her to wear a special bra he had designed, to accentuate her chest though, unknown to Hughes, Jane had discarded it by the time she filmed the iconic scene fans still rave about!
"In The Outlaw, there was a 'cleavage scene'," Jane recalled of her 1943 debut movie.
"I was trying to pull a blanket up over Billy The Kid as he was freezing cold, and the camera happened to be right there!"
When the worried cameramen were told by Hughes that they should keep the saucy scenes in, they did so, and there was a huge outcry from the Church and just about everyone else.
All this new-found fame and attention concealed heartbreak behind the scenes.
Jane, born June 21, 1921, in Minnesota, had fallen pregnant to the man she would marry, Bob Waterfield, and got a backstreet abortion.
It went terribly wrong, leaving her unable to have children.
"I had a botched abortion and it was terrible," she would reveal years later. "Afterwards, my own doctor said: 'What butcher did this to you?' I had to be taken to the hospital. I was so ill, I nearly died."
She'd adopt children with Bob, her first husband, and Jane even founded Waif, an organisation that arranged for foreign children to be adopted by Americans.
This most-unusual woman, by Hollywood standards, also started a weekly Bible study group, something she would invite a most-unexpected guest to in years to come.
Jane was an established star by the time that she made Gentlemen Prefer Blondes in 1953 with the most-famous blonde of them all — but her opposite number certainly hadn't yet attained iconic status.
Already an "old, established broad who'd been around", Jane felt Marilyn Monroe might like to come to some faith discussions, but the idea didn't quite click.
"At that time, Marilyn didn't even have her own dressing-room, which sounds insane now!" Jane laughed. "She only got one for that movie.
"She was super-sensitive, had her feelings hurt a lot, and the guys around the studio weren't exactly tactful.
"We had a group called The Hollywood Christian Group, and I asked Marilyn along.
"She did say the next day: 'It's not for me!'"
What both leading ladies did have in common, however, was movie success.
Movies like 1948's The Paleface, in which Jane played Calamity Jane alongside Bob Hope as a rotten dentist, was as daft as it sounds, and quite a success.
His Kind Of Woman, alongside Robert Mitchum, with whom she cooked up a sizzling chemistry, was a 1951 film noir, and couldn't have been more different.
But it was that landmark movie with Marilyn that made her — Jane's razor-sharp wit was the perfect foil for Marilyn's portrayal of gold-digger Lorelei Lei, and the song Diamonds Are A Girl's Best Friend became a classic.
Jane played Dorothy Shaw, like Lorelei a showgirl, who has her eye on the Olympics athletics team during their Atlantic crossing, with the girls heading for France.
While Lorelei just wants to grab herself a man with money, Dorothy is more interested in good looks and fitness.
Russell would also star in the follow-up, Gentlemen Prefer Brunettes, which was lacking the Monroe effect and didn't fare so well.
That lack of success won't have fazed Jane, who knew only too well that having lots of superstar names didn't guarantee a flick would do great at the box office or with the critics.
She had, after all, starred alongside Frank Sinatra and Groucho Marx in Double Dynamite, in 1951, and the three of them promptly watched it flop.
The year 1955 brought a most odd movie, in Underwater.
The tale of a group of divers hunting for treasure in the depths of the Caribbean, it was mostly filmed in an underwater tank at the RKO Radio studios, along with location shoots in Mexico and Hawaii.
Jane would be blunt about her career decline in the 60s, when she gradually faded out of the picture, saying: "Why did I quit movies?
"Because I was getting too old! You couldn't go on acting in those years if you were an actress over 30."
A woman of many serious interests, she'd focus on politics and her faith, and was much sought-after by TV talk show hosts.
Jane, however, did have some setbacks in her private life, too, with the ill health of her husbands and with her own battle with the demon drink.
Divorced in 1968 after 25 years with Waterfield — an American football star — Jane's second and third spouses, Roger Barrett and John Calvin Peoples, would both die of heart problems.
At the age of 79, she'd gone into rehab to conquer her alcoholism.
Jane jokingly described herself and her Republican Party politics, saying: "These days, I am a teetotal, mean-spirited, right-wing, narrow-minded, conservative Christian bigot, but not a racist!"
It was typical of a woman who never minced her words, but seldom took herself too seriously either.
Even her late TV interviews, still found on YouTube, show a no-nonsense, blunt but honest woman, never afraid to call a spade a spade.
Justly proud of her career and life, she had little time for those who fawned over her or exaggerated her achievements. Jane Russell would live to 89, dying of respiratory failure in 2011.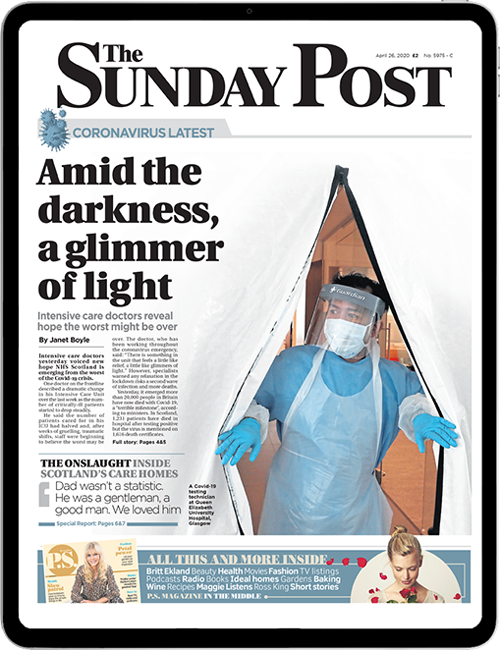 Enjoy the convenience of having The Sunday Post delivered as a digital ePaper straight to your smartphone, tablet or computer.
Subscribe for only £5.49 a month and enjoy all the benefits of the printed paper as a digital replica.
Subscribe