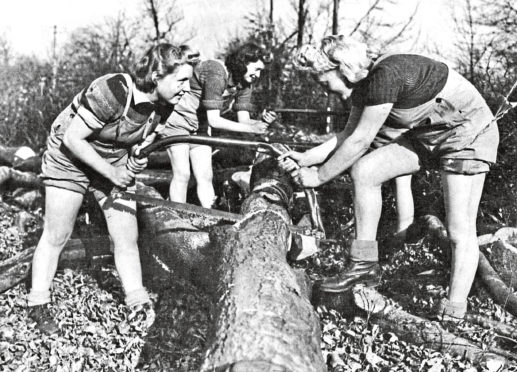 On the eve of the Second World War, Britain was running out of crucial timber. Lumberjacks were heading to war, leaving the women to fill their boots.
Here author Joanna Foat tells Sally McDonald the Honest Truth about little known story of the Women's Timber Corps
---
What inspired you to write this story?
I was working for the Forestry Commission and didn't like the annoying perception that only bearded, ale-drinking men work in forestry. It made me pitch the idea of women in forestry to BBC Radio 4 Woman's Hour. And that's how I discovered the lumberjills. It seemed nobody had ever heard of them.
Why is it important?
For nearly 70 years the lumberjills received no recognition for what they did in the war. Many people did not believe what they had done. So I wanted to tell their story and to give them a voice. It's a story that shows women are not defined by gender stereotypes, they are free to be whoever they want to be – mathematician, mechanic, engineer or a CEO in sustainable forestry.
How many women joined the WTC nationwide, and in Scotland alone?
There could have been between 15,000 and 18,000 lumberjills, with 6,000 to 7,500 in Scotland. This includes 400 unofficial members in Scotland who took on planting and 500 who worked stripping timber.
How important were they to the war effort?
They were absolutely vital both during and after the war. Without them our timber needs could not have been met. And their success inspired so many other women to apply. At the end of the war Miss Sheila Butchart, from Angus, chief measurer for Scotland, was appointed to the North German Timber Control for the acquisition of German forests to help rebuild Britain.
How long did it take you to write this book, and how far did it take you geographically?
It took eight years to write! Two years were spent researching the story, travelling from Cornwall to Suffolk, Gloucestershire to Yorkshire, Northumberland to Argyll and Bute and finally Canada. I wrote it as a novel but I felt a responsibility to tell the true story in their own words. So I started all over again.
What was the biggest challenge/ reward?
The greatest challenge was a lack of confidence in my ability to do their story justice. But I knew it was a really important and I had met the women. I told myself many times not to give up. The greatest reward was meeting the women and seeing them light up when they spoke about their time in the WTC. They are the end of a generation. Only a few Lumberjills survive today and they are in their mid-90s. I feel very honoured to have met so many of these wonderful women and to at last be able to tell their story.
Were there any shocks along the way?
Yes, I was shocked to read the headline "Forestry Handicap". There was a lot of prejudice because they were women. People said of their efforts would cause chaos, they were described as "ornamental rather than useful", and they were ridiculed, laughed at, and given a reputation for having men in their beds. They were often refused billets and hotel rooms and were paid significantly less than the men.
The final shock was the number of accidents, illnesses and fatalities.
My research also showed that at least six women lost their lives while at work; one when the tree fell on her, two while riding on the back of timber haulage lorries and another when an aeroplane jettisoned its fuel tank on its way in to land and killed a woman at work in the forest.
How should we remember these women in the future?
We should remember the lumberjills for proving everyone wrong. The words "I bet you can't" made them ever more determined to show that they could. They did things differently, they did things their own way, and they were good enough at maths, physically strong, adventurous and brave enough to succeed.
The Lumberjills: Britain's Forgotten Army, out next week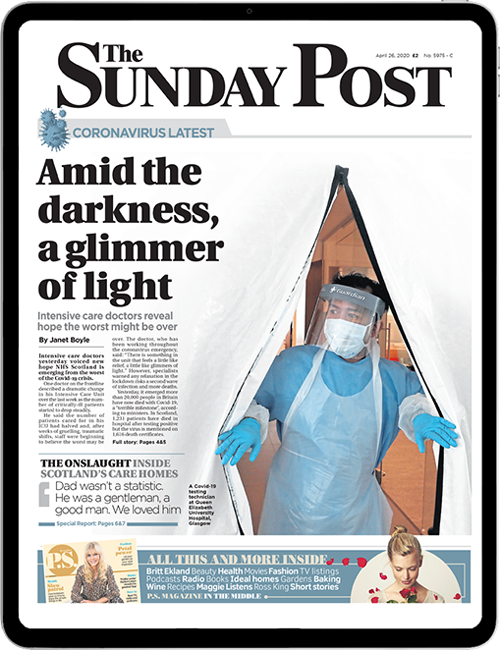 Enjoy the convenience of having The Sunday Post delivered as a digital ePaper straight to your smartphone, tablet or computer.
Subscribe for only £5.49 a month and enjoy all the benefits of the printed paper as a digital replica.
Subscribe