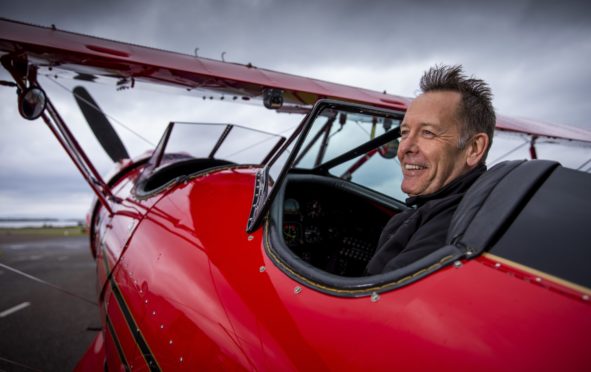 Soaring above the wild mountains and lochs of the Highlands in his little red biplane, Archie Dudgeon has one of the best views of Scotland.
Until last year, however, the land beneath was very different, as he flew in the same aircraft over the endless sandy red plains and rock formations of Australia.
Retired offshore oil engineer Dudgeon, 61, bought the aircraft – nicknamed the Red Byron after his middle name – while working Down Under but when he and wife Mo decided to return home to Scotland, he brought the plane, with its open cockpit, home with him.
Not by flying it, but packed up, wings off, in a shipping container. Archie, who now lives in Oban, said flying had been a childhood dream.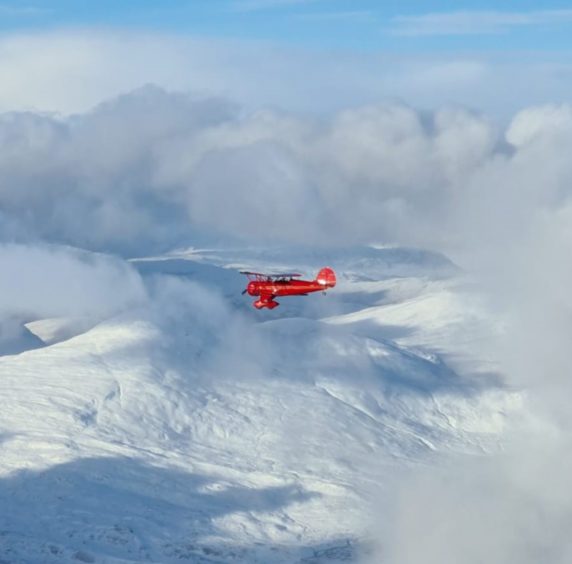 "It was not until 1993, when I was working in New Zealand, that I learned to fly after winning a competition for a scholarship advertised in a newspaper out there," he said.
His next step was to buy his own plane and he looked for something that would fly low and slow enough to be able to enjoy the ride, and the scenery below. He bought the five-year-old plane in 2010 with only 240 hours on the clock.
He settled on the Waco biplane, designed in 1926 but still produced today in an updated modernised form.
"When I decided to buy my own aircraft, I was approaching a mid-life crisis. I had recently completed a Commercial Pilot Licence, was approaching my 50th birthday but was not excited by a Ferrari.
"The distinctive Waco design captured my heart and it became an ambition to get one of my own. What's not to love? It ticked many boxes because it is a biplane, has a radial engine, beautiful wing and a beautiful red paint job.
"The appeal of the 1930s design and the nostalgia connected to a different era was also a strong factor. But the engine is a 1942 one. Loads of them were built for the Second World War and then the design was superseded by modern turboprops, so the Waco's radial engines were not needed or built after then."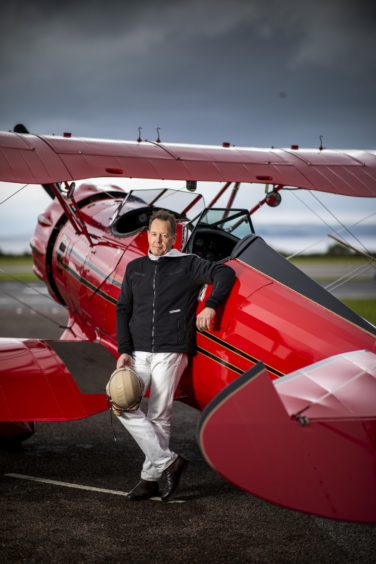 The hand-built plane was constructed in Battle Creek, Michigan, and cost £350,000, with only five or six made annually. It is made from modern alloy steel instead of the old carbon one used in the 1930s.
But when the Dudgeons decided to return to Scotland it had to be disassembled and shipped here before being reassembled and ready for its Scottish tour. "It has to be the best way to fly and the feeling is out of this world. A real piece of aeronautical engineering," he says. "I usually go to about 10,000 feet. Above 14,000 you need oxygen."
Dudgeon has two daughters back in Perth, Australia, who, he says, may join him and his wife back in Scotland. He says flying in Scotland is a colder, and wetter affair than Australia, but equally stunning.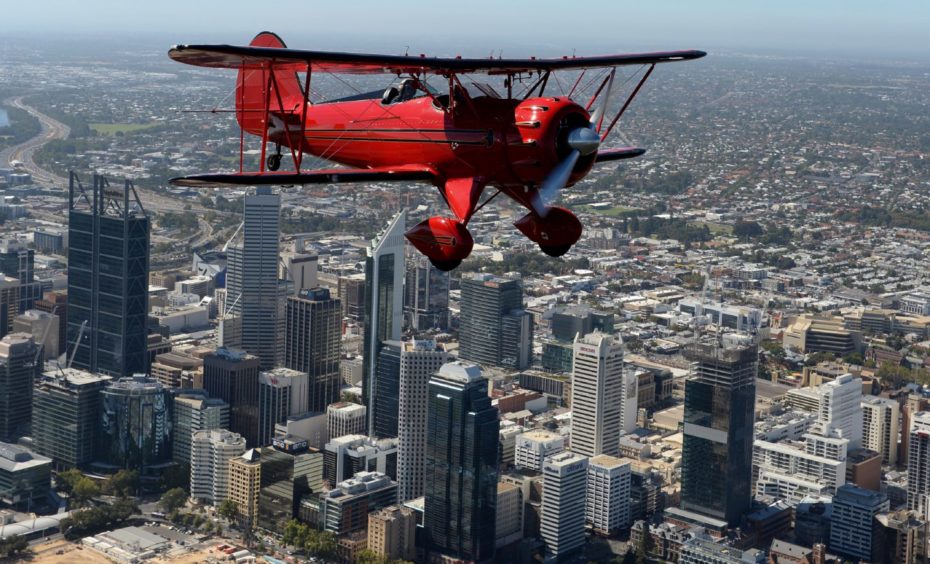 "I had really enjoyed flying in Australia, but wanted to come to Scotland to fly in the Highlands. The scenery is mesmerising and it's easy to lose yourself in the variety of detail below, all in very close proximity. I also will make a trip to the Alps as soon as conditions allow.
"Soaring over the red sand dunes and many coloured rock ridges that snake across Australia is a world away from the lush green Scottish hill and mirror glass lochs. It is also much colder and windier here but the views are stunning."
A typical trip might take him above picturesque Loch Etive before sailing over the summit of Ben Nevis, out to Spean Bridge and back down through Loch Linnhe. Mo joins him on some of the trips, sitting in front of him in the passenger's seat.
"My work has taken us all over the world and now we find ourselves living in Oban, running our own B&B in the former maternity hospital where Mo was born," he said.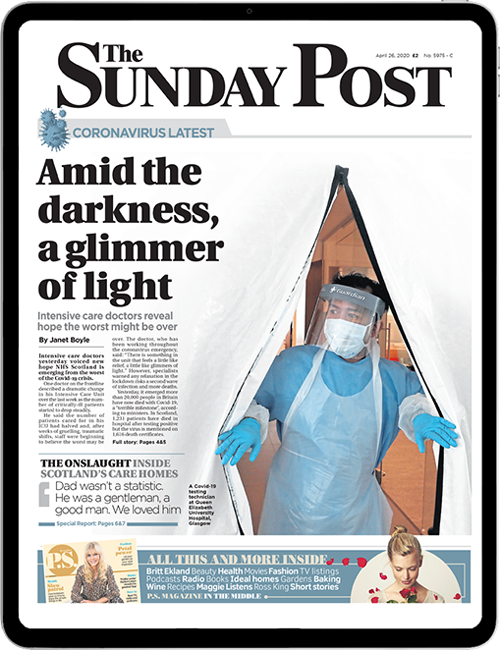 Enjoy the convenience of having The Sunday Post delivered as a digital ePaper straight to your smartphone, tablet or computer.
Subscribe for only £5.49 a month and enjoy all the benefits of the printed paper as a digital replica.
Subscribe