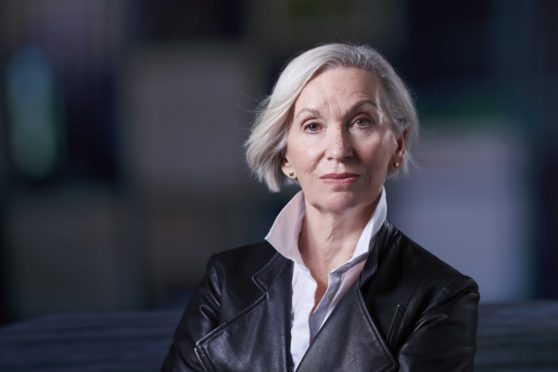 Working at tables of cold steel, beneath the bright, searching lights of city mortuaries, Marie Cassidy has spent her career communing with the dead.
For more than 30 years, first in Glasgow and later Ireland, the forensic pathologist investigated thousands of deaths, first at the crime scene and then conducting the post mortem examinations, making sense of those final, often violent and chaotic, moments.
From the moment she picked up a scalpel, Dr Cassidy knew she had found her calling. Over 13 years, in Glasgow, she would investigate more than 500 suspicious deaths, including some of the country's most high-profile murders, before moving to Ireland and becoming the state pathologist, a position she held until her retirement two years ago.
Deciding to pursue a career in medicine after watching her coalman father suffer from illhealth, Marie quickly discovered she wasn't cut out for life on a hospital ward.
"I found it quite traumatic to deal with people who weren't well. So I moved to pathology and then discovered the post mortem side of it and, strangely, that interested me most. From there, it was a natural progression to move completely away from the living and into dealing with the dead," explained 65-year-old Marie, who comes from Craigneuk, Lanarkshire. "I found it fascinating, delving into a body and discovering how it worked and why it stopped working."
In 1985, a woman working in forensic pathology in Glasgow was unheard of – especially a woman who insisted on wearing high heels to crime scenes and whose hair colour changed with frequent regularity.
"I'd always decided this was who I was and this was the way I was going to look and dress. It wouldn't change, so it was a case of like it or lump it. I was quite happy," she said.
"I didn't fit the image in pathology but when I moved into forensic pathology, I found it was such an odd, eclectic bunch that my oddness wasn't out of place. I was part of a really odd group who'd got together to do an odd job.
"Everyone was stunned I was moving from pathology to forensic pathology, because it didn't have a great press in the early days, but I thought it was great. It's what I wanted to do, I felt it was where I wanted to be, and the team seemed happy to accept me."
While the too-high mortuary slab or ill-fitting coveralls were a reminder that the world of forensic pathology wasn't designed with someone like Marie in mind, the years have seen a shift in the number of women entering the profession.
"There's been a huge increase. If you look at Glasgow, when I came in I was the only female to ever be in the department, but in 1990 another female joined, and another a couple of years after that, and now it's a female-centric department. There's been a complete switch around, and more women than men now think of it as a career choice," she said. The TV and movie portrayals of the role, such as Silent Witness' Dr Sam Ryan, has contributed to its increasing popularity. But mum-of-two Marie says the fictionalised version can be a hindrance and doesn't reflect what they actually do, although she does reserve praise for Taggart, which she says portrayed the job much more accurately than most shows.
"They used to come to the city mortuary and film scenes, so they had a good handle on what we did. Those were the days before health and safety. There's no way they'd be allowed to film there now, but it was good fun," she explained.
Not all deaths were suspicious, and the main reason to carry out a post-mortem is to provide the deceased's family with answers. During Marie's time in Glasgow, the team set up a Death Clinic. If there was no police investigation, criminal proceedings or fatal accident inquiry, then the relatives were given the opportunity to meet with Marie or one of the other pathologists.
"It doesn't matter if it's a heart attack or from injecting heroin, families still need answers to the questions no one else would answer – was he in pain, did he die quickly," continued Marie. "I always felt it served a purpose. It's difficult, but I felt we should do something to help them get through the situation. Sometimes talking was enough and they all had stories to tell.
"I've always been able to block out what I do – I think it's easier when you're working in a vacuum, but it hits you when dealing with the relatives and you see the effect it's had on them. You would need to be hard-hearted not to be affected in those circumstances," she said.
As well as her roles in Glasgow and Ireland, Dr Cassidy also took up a position with the United Nations' War Crimes team, travelling to high-risk places like the former Yugoslavia and Sierra Leone. "When I was offered the opportunity, I thought if I could help in any way then I had to sign up," she explained. "The stark reality of working in a place badly decimated by war is you are dealing with thousands of deaths as a result.
"In Glasgow, I might have seven to do in a day, whereas in the former Yugoslavia, there were 200. It didn't bring any fear or upset, it just meant my colleagues and I had to work harder than ever before."
Having retired two years ago, Marie and husband Phil decided to follow their grown-up children, Kieran and Sarah, from Ireland to London. She has used the free time in her new home to write a book about her career, called Beyond The Tape, which recounts the processes of her job.
"It was time for me to walk away and let new people come in," she explained. "I took a year out to write my book and I was just starting to think what I wanted to do next when the pandemic hit, so right now I'm sitting watching Netflix like everyone else. I've lived with death for 40 years and know nothing about life and living, but there's life in the old dog yet and people haven't seen the last of me."
---
Beyond The Tape by Dr Marie Cassidy, published by Hachette Ireland.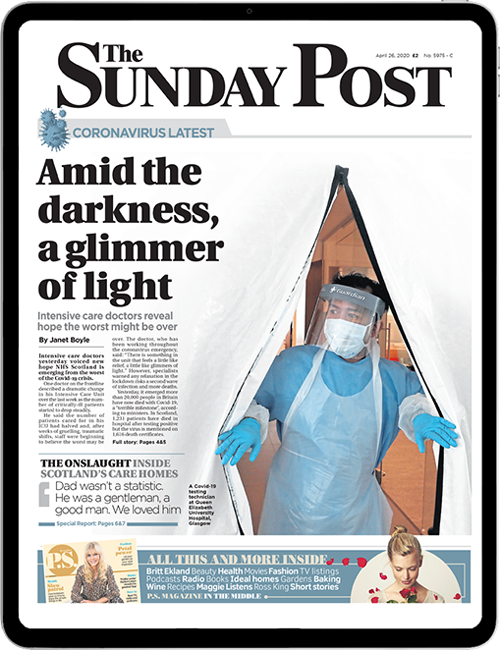 Enjoy the convenience of having The Sunday Post delivered as a digital ePaper straight to your smartphone, tablet or computer.
Subscribe for only £5.49 a month and enjoy all the benefits of the printed paper as a digital replica.
Subscribe