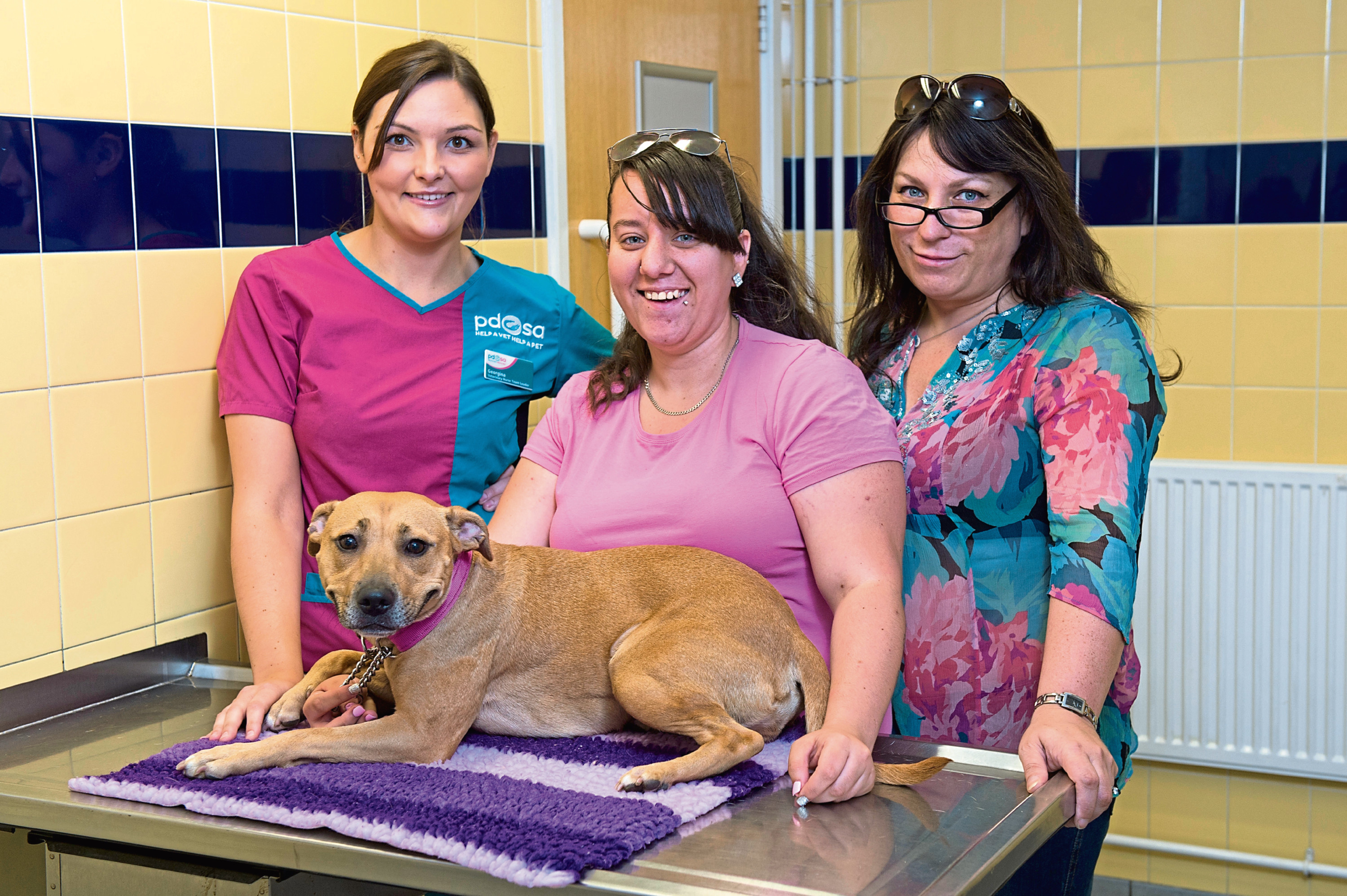 JUST like our children, our pets can give us as much worry as joy sometimes.
Our cats, dogs and other furry friends provide us with some wonderful memories, but they can also get themselves into terrible scrapes.
They can, of course, get hurt in all manner of accidents and tragedies, but it's surprising how many of them will show pluck and courage to fight their way back to health again.
That's what the People's Dispensary For Sick Animals (PDSA) aims to recognise with their annual Pet Survivor Awards, with the latest coming up soon.
Open to any pet treated by a vet in the United Kingdom for a life-threatening illness or injury between January 1 and August 31 2018, owners can nominate their heroic survivor.
You only have to learn about some of the pets the PDSA have helped in the past, and see the kind of terrible trouble they get into, to realise there must be a lot of brave survivors out there.
Like the Jack Russell who munched on a glossy magazine, the pages of which glued his teeth together. That took some fixing.
Then there was the puppy who wolfed down a whole box of chocolate liqueurs that were left under the Christmas tree. It almost killed the poor pup.
Chocolate also poisoned a dog called Bailey, while Chino the Labrador fell 30 feet from a bridge but somehow, with the PDSA's expert help, survived.
Perci the cat lost three paws in a hit-and-run traffic accident, but has also been put back together and is now a happy moggie once more.
Another pup ate her owner's gravel before she could do her new path, while a teat from a baby's bottle left one adult dog requiring urgent stomach surgery.
From a taste for garlic and onions to a penchant for toilet bleach, cats and dogs will try anything once, and often have to battle just to survive doing so.
A bulldog from Bournemouth is the first entry in this year's Pet Survivor Awards.
Leo, who was only two years old at the time, was underneath the family caravan in the driveway when it caught fire.
He was only rescued because a family friend spotted smoke from almost half a mile away.
Leo had horrendous burns to his legs, stomach and private parts, so bad that the vets said he'd take months to recover.
At first, the poor soul was having appointments for more treatment every couple of days, constantly needing dressings changed and wounds cleaned.
It's at such times that owners realise just how much they love their pets, and just how tough the animals really are.
As if his pain and the treatment weren't bad enough, Leo's owners also reported that the trauma had left him with nightmares and sleepless nights.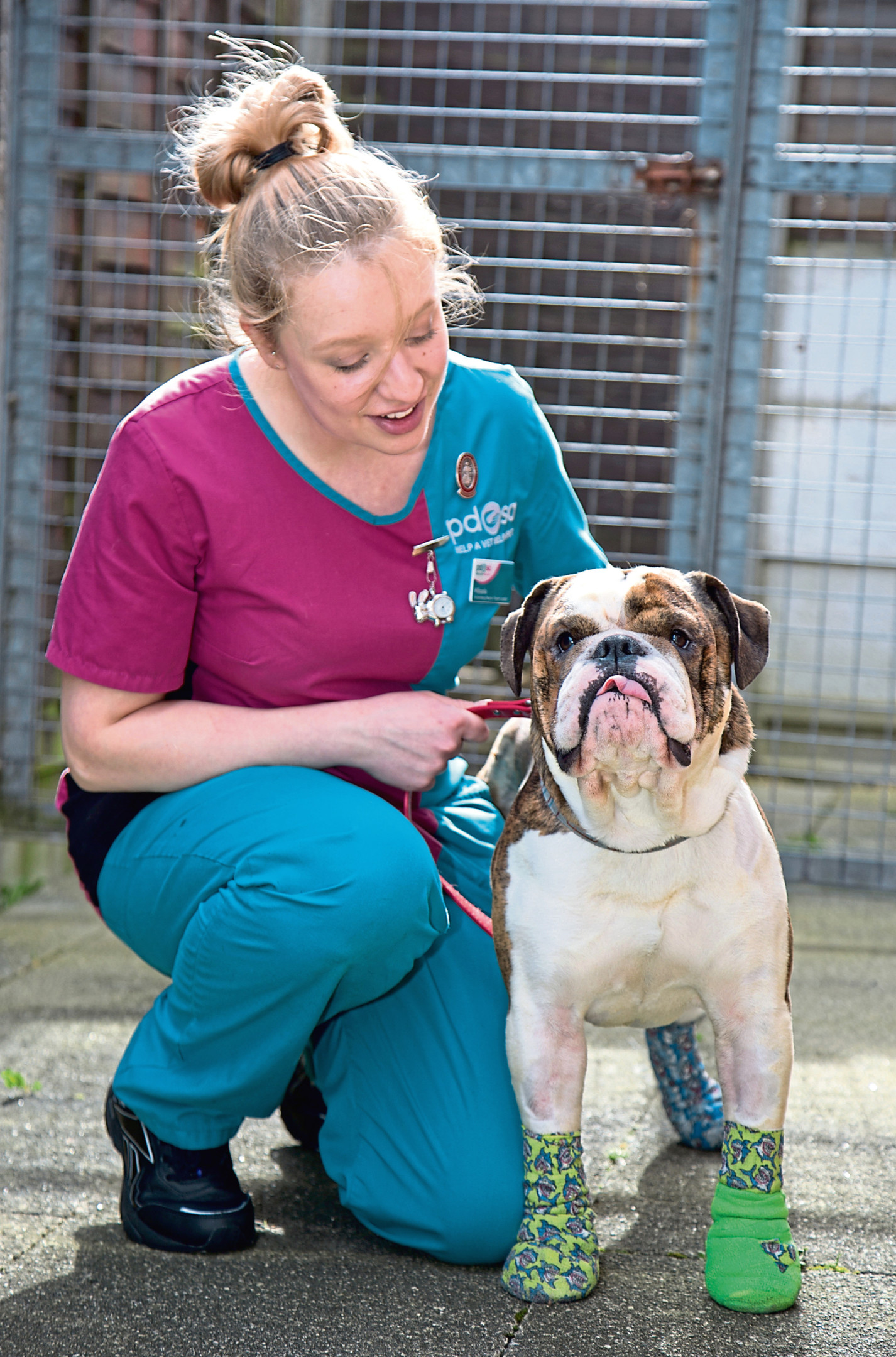 Incredibly, after weeks of treatment and plenty of TLC, Leo made a full recovery and, despite being the first entrant, must have a great chance at this year's awards.
"Every day, dedicated vet teams save lives and help get our beloved pets back on their paws after serious injury and illness," says PDSA vet Olivia Anderson-Nathan.
"The PDSA Pet Survivor Awards recognise those extraordinary stories that capture pets' fighting spirit, their owners' dedication and the expertise and skills of the vets and vet nurses involved.
"We welcome entries involving death-defying stories of bravery and determination, to recognise the important place our pets have in our lives."
Another heroic hopeful is Skittles, a cat who was found impaled on railings in London earlier this year.
After being rescued by the Fire Brigade, he had emergency surgery to remove the railings at a local vet's.
Skittles continued his treatment at Hendon PDSA Pet Hospital and he, too, has astounded everyone by getting back to pretty much 100% as healthy as he was before.
Makes you wonder how humans would cope by comparison!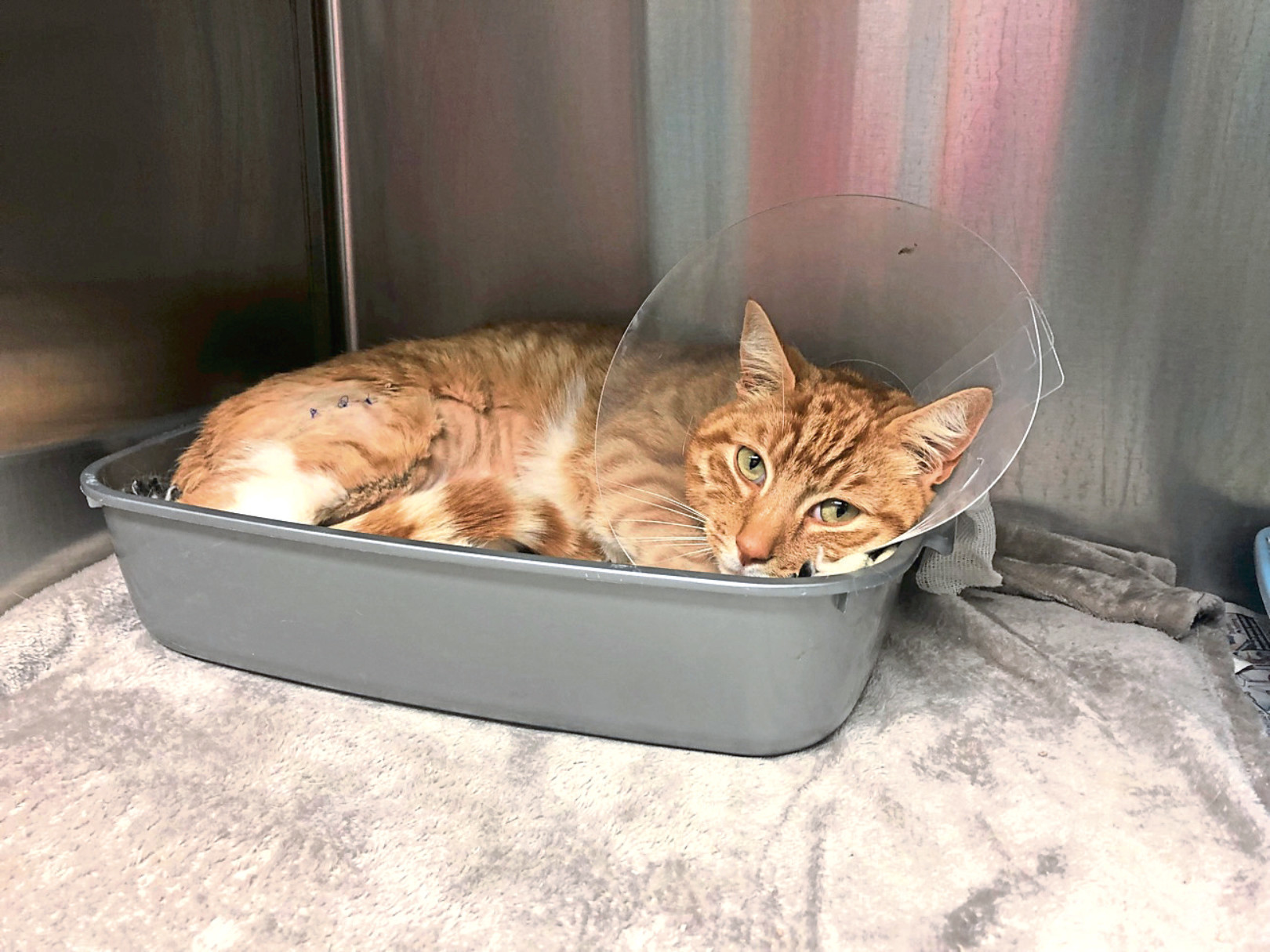 Another up for an award is a Staffie called Brandy, and she also escaped death – but only just.
A game of fetch went terribly wrong when she ended up with an 11-inch stick piercing her throat, pushing right out of her chest.
The amazing staff at Thamesmead PDSA Pet Hospital were able to remove the stick, which had miraculously missed all Brandy's vital organs and arteries.
To see the way she was, and how she is now, is unbelievable.
This year's winner will be decided by a public vote later in the year, with the top survivor getting a trophy and a luxury pet hamper.
A previous winner, Darcy, also showed that it's not only cats who have multiple lives.
Two years old at the time, the spaniel was on a walk with owners Gordon and Wendy Lyon at Glascarnoch Dam in the Highlands in the summer of 2016.
An energetic dog, she jumped over a five-foot wall – oblivious to the fact there was a sheer 60-foot drop down a concrete slipway on the other side.
With multiple life-threatening injuries – including a ruptured spleen, damaged liver, air leaking into her chest, a fractured pelvis, broken and dislocated leg, and a fracture to a back leg and hip joint – she was in quite a state.
Emergency surgery at a local vet's saved her life, and Darcy then went through three further operations at Parkside Vets, Dundee, with months of treatment and slow rehab to follow.
It was feared she'd never walk again, but this remarkable little creature defied all the odds to make a full recovery.
And grab that coveted PDSA Award!
If you have a pet who has stared death in the face and overcome all the odds, get involved. Enter online before the closing date of midnight on Sunday September 9. Visit www.pdsa.org.uk/petsurvivor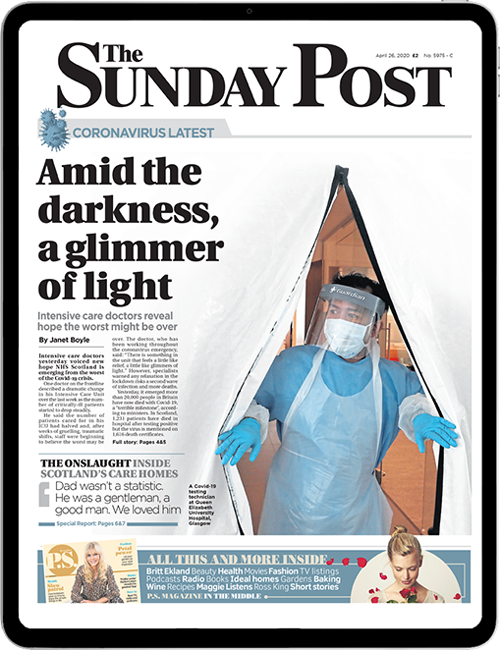 Enjoy the convenience of having The Sunday Post delivered as a digital ePaper straight to your smartphone, tablet or computer.
Subscribe for only £5.49 a month and enjoy all the benefits of the printed paper as a digital replica.
Subscribe