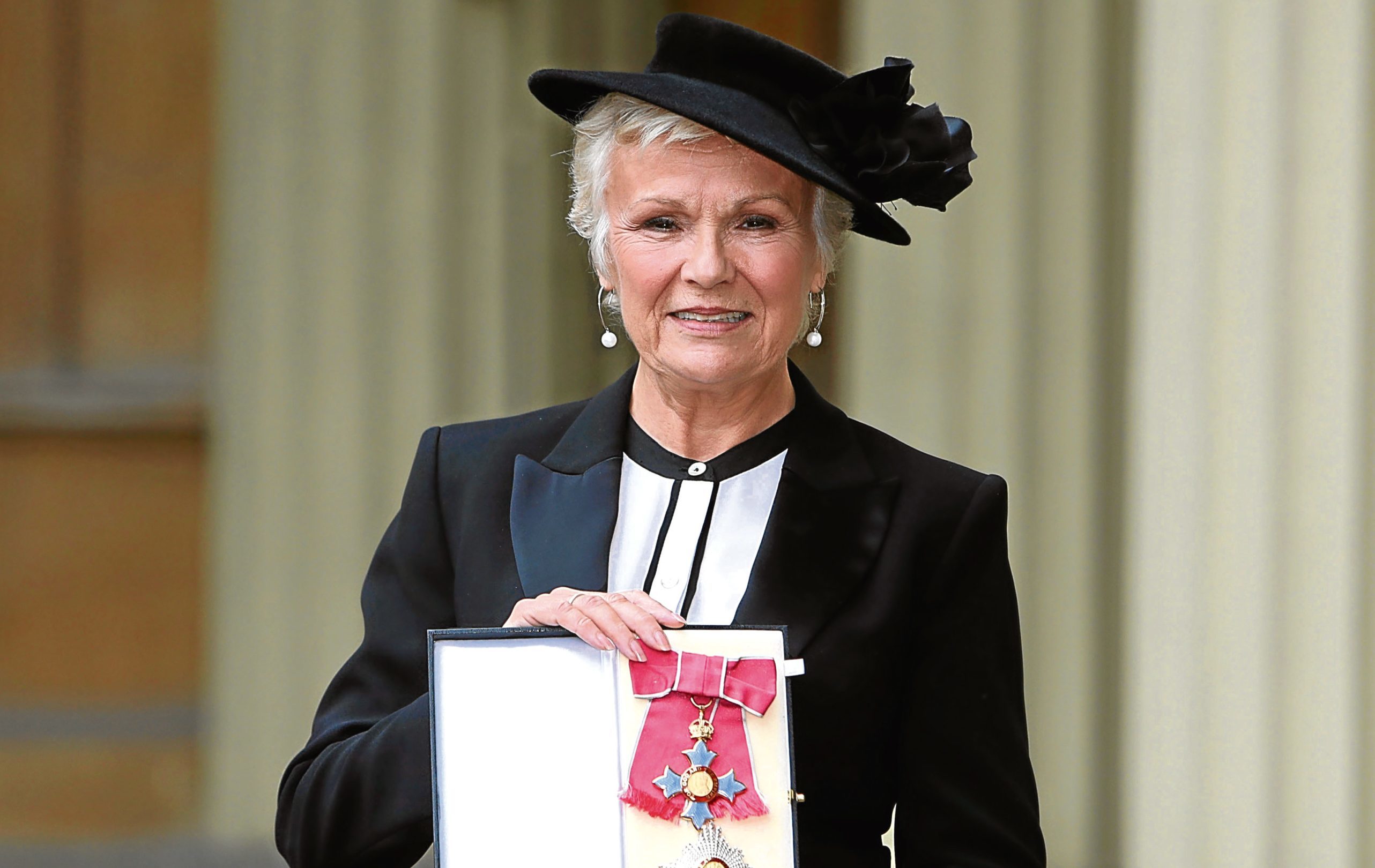 IF she's not travelling by railway or watching Mary Poppins come in to land, Julie Walters is enjoying the fun of making the latest Mamma Mia! movie while seeing the success of Paddington 2.
"It certainly has been a very busy year," admitted Julie.
"It happens that way at times."
The truth is that Julie has been in high demand for years and she enjoys her work, which means she hardly ever stops.
Mamma Mia! Here We Go Again is sure to be a massive hit later in the year.
"It has been great to be back with the team again," said Julie. "I have loved it.
"The first film was fantastic and the second one looks as if it will be every bit as good and fun. It is hard work, but that means we are all wanting it to be another big success.
"I had a departure, if I can say that, because I did a four-part documentary series called Coastal Railways and I really enjoyed that.
"Train journeys along our coasts are a real adventure. Between filming Coastal Railways, I was making a comedy-drama called Country Music with Jessie Buckley and then before that, I was doing Mary Poppins Returns, in which I am playing Ellen the housemaid.
"It doesn't come out until December, but it will be worth waiting for."
Impressed? Well, add those new triumphs to past movies like the Harry Potter series, Calendar Girls, Billy Elliot, Buster and many, many more.
Then mix in Julie's amazing TV and stage appearances, creating some of the greatest characters ever seen on the small screen, and there is little wonder Dame Julie Walters is one of the most- popular actresses on the planet.
It all started in the less- glamorous surroundings of Smethwick, in Birmingham, where Julie was born, in 1950.
Her mother, Mary Bridget, was from County Mayo and a postal worker. Her father was Thomas Walters, an English builder.
"I went to a convent school at first and then I went to a grammar school, which I thought was wonderful as it was ordinary and didn't have the same strictness," said Julie.
"I didn't go the full distance at there because I messed around a bit and they didn't like me and suggested it was time I left.
"My mother was quite level-headed although she had a great Irish sense of humour and fun.
"We all lived in this little house, Mum, Dad, us three kids and only the basic mod-cons.
"How my mother coped with us all, I don't know. My grandmother lived with us, too, and was really funny although that was partly because she suffered from dementia and did the craziest of things.
"As kids, we thought she was hilarious and loved her to bits, but it must have added to my mother's burden at times.
"We were not well off, so there were no huge gifts or anything like that at Christmas. There was a good atmosphere, though.
"I was never going to be a great academic, and my mother encouraged me to consider a career in nursing, so I trained as a State Registered nurse at Birmingham's Queen Elizabeth Hospital.
"I worked in several departments and saw a lot of things I'd like not to have seen.
"My heart was in drama and after 18 months, I decided to leave nursing and study English and drama in Manchester.
"My mother was not happy and told me so.
"I had to follow my own choice, though.
"Funnily enough, years later when my mother died, I found she'd kept a lot of press cuttings and that was nice as I'd hoped she would be proud of me.
"My first professional acting job was with a company called Vanload, which was a touring company of Liverpool's brilliant Everyman Theatre.
"It was not glamorous because we did shows in all sorts of places including really rough pubs. I'd have a few pints before I went on. It was a great way of learning how to handle an audience."
Julie went on to bigger and better roles and has proved herself over and over again to be one of our top character actors.
When asked about the roles people mostly ask about, she said: "Probably Mrs Overall and Rita in Educating Rita.
"Rita was a great character and I also love Mrs Overall, another great character. I love the fact that people still remember it, and quote bits.
"I think there are bits of Mrs Overall in many of the characters I have since played including Ellen in the new Mary Poppins film.
"I owe Rita a lot, she changed everything about my career and my life. I partied for about three years and then I met Grant, my husband, and discovered a different lifestyle.
"We married in 1997 and I've been happy ever since.
"We have an apartment in London, but our main home is our organic farm in Sussex.
"Grant works it, he is a natural farmer.
The cows love him. "We have 40 head of cattle and 300 sheep, and a few pigs, 700 chickens, turkeys. It's great."
Julie and Grant have a daughter, Maisie Mae.
Julie says she has many happy memories of her life and career, but hopes there is much more still to come. Inevitably, she is still linked with her good friend Victoria Wood.
"I met her first of all at the Bush Theatre in London, where we were doing a lot of little playlets," recalled Julie.
"She remembered we had met before at an audition. We chatted and that was the start of our friendship.
"She was a great friend and a fantastic talent. I miss her very much."
As well as being made a Dame last year, Julie's been awarded countless major movie prizes.
She takes her work seriously, even shaving her hair off to play Mo Mowlam.
Yet she has a great sense of fun and doesn't take herself seriously.
"When I first saw Educating Rita, I thought I was awful and I ran to the toilets to cry my eyes out," she admitted.
"You learn to work hard and give everything your best, but you also learn you can enjoy it as well and be yourself.
"There are more things ahead for me, but I don't dwell on the future too much. I like surprises."