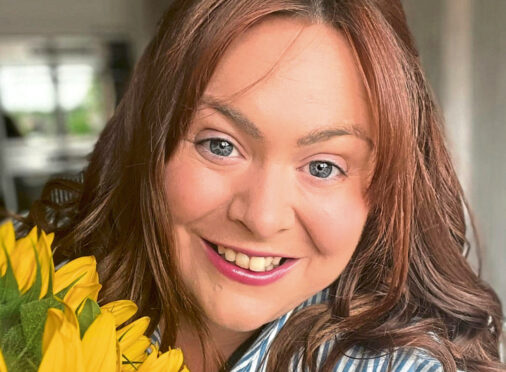 Lisa Fleming was a young mother with everything to look forward to when she was diagnosed with breast cancer in her thirties.
Two days later, she was handed a second devastating blow when doctors told her she was suffering from secondary breast cancer.
Feeling desperate and alone, she googled the condition which she knew very little about. It was then she discovered how little information and support was available.
Four years later, not only is she alive to tell her tale, but she is now helping others through the charity she set up from her hospital bed.
Remembering her diagnosis in May 2017, Fleming, now 38, said: "I didn't have the stereotypical lump.
"I went to GP as I had extreme back pain and lost movement in my right arm. At no point did I think that was anything to do with breast cancer.
"So the diagnosis was really out of the blue. I was only 33. I was then told that it had already spread to every bone in my skeleton.
"I had never heard of secondary breast cancer. They said it meant I was incurable, which was a lot to get my head around. At that stage the cancer had broken a bone in my neck and in my spine, that's why I was in so much pain."
Fleming was rushed to hospital where her family were told she might not live to Christmas.
She was bedbound for a month before doctors could even think about starting her on a course of chemotherapy for the cancer.
While there, Fleming, mum to then four-year-old Cameron, started to do some research.
She said: "I felt like I had been diagnosed and left out on a limb. I started to look up Google. The information out there pretty much tells you there's no hope and you don't have much time left. That was really hard to deal with." Secondary breast cancer is when primary breast cancer spreads to other part of your body, via the blood stream or lymphatic system, most commonly to the brain, bones, liver and skin.
Often, as was the case for Fleming, secondary cancer and primary are diagnosed at the same time. Unlike breast cancer though, Fleming said she could not find much support for women like her.
She said: "There is a lot of brilliant support for primary breast cancer. which is fantastic as it affects so many women but there was nothing for secondary so I almost felt like I had been forgotten about.
"I started reading more and discovered that there are 35,000 people living with secondary breast cancer in the UK – and 1,000 of them will lose their lives every month. That's not a rare cancer at all. But it seems to be a forgotten one.
"If you look at the breast cancer money pot as a whole only 5-9% of that money in the UK goes to secondary.
"So much amazing work is being done for primary so why was that not the case for secondary? I decided that I wanted to try and do something."
From her hospital bed, Fleming set the wheels in motion for a charity, Make 2nds Count, aimed at raising money to fund secondary cancer research.
Fleming, from Edinburgh, said: "My husband thought I was crazy because I was literally fighting for my life but I just felt so strongly that I had to do something to try and change it."
In May 2018 – on her one year "cancerversary" – Fleming launched Make 2nds Count.
The charity has now been running for four years and is helping raise awareness of secondary breast cancer – and support those diagnosed.
She said: "The charity has really helped me through. Things have gone from strength to strength which shows the need for it.
"Initially I wanted to raise money to fund research into secondary breast cancer because there's such a disparity. But then I realised there was more work to be done.
"I used to get a lot of messages on social media from other patients and I realised research is the long game. We all want a cure, but there's a massive gap in support for people living with it now.
"The chances are we won't see the benefits of the research. This can take years and years, even decades."
Demand for the service has ramped up over the last 18 months, according to Fleming.
She explained: "During lockdown, because patients were isolated in homes, not able to attend support groups, see family and friends, we launched a lot of virtual support services."
That included its first ever patient retreat. "The feedback from the patients of being able to meet other people who just get it was really overwhelming," Fleming said.
"I don't think you ever get used to living with incurable cancer, you just learn to adapt, to try and live your best life in this new normal that has been thrown at you.
"I do struggle with my mental health and I've had to find coping mechanism." Raising awareness of the signs of secondary breast cancer has given her a focus too.
She has just returned from working around the UK, where she has been sharing her own experiences of the illness.
She said: "I'm exhausted but I can see the difference we are making.
"Every woman should look for the signs of secondary breast cancer, talk about it not as a death sentence but look out for the signs and symptoms.
"That could prevent women from getting breast cancer at all, but also stop primary developing into secondary."
Fleming is inspired not only by the fact that she's helping others but also by her son Cameron, now nine. She said: "He was just four when I was diagnosed. He's my world. Him and my husband give me the strength every day. To show my son you can change a negative into a positive is something I am delighted he can see.
"And the charity means I have the support of other patients too. That can be amazing but also difficult. I have lost a lot of friends through this disease.
"Sometimes I just need to cry, sometimes I just need to be on my own and that's okay. I know, slowly, I am changing things for the better."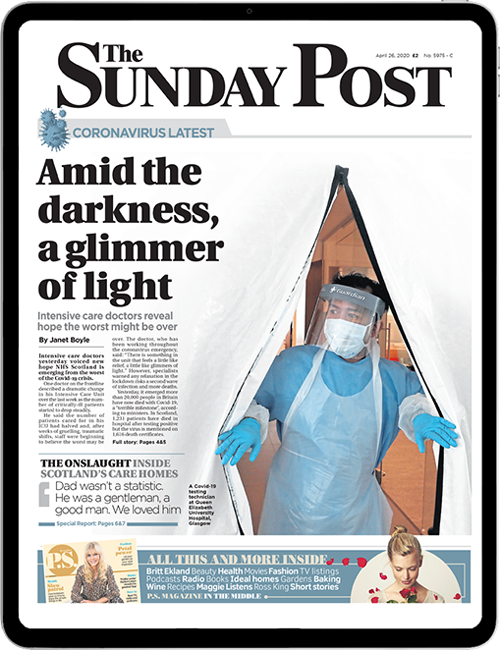 Enjoy the convenience of having The Sunday Post delivered as a digital ePaper straight to your smartphone, tablet or computer.
Subscribe for only £5.49 a month and enjoy all the benefits of the printed paper as a digital replica.
Subscribe