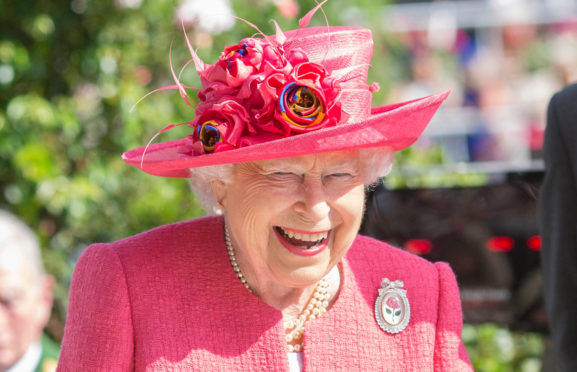 For more than seven decades, the Queen has worn the crown with unparalleled poise and strength. Even now, in her 95th year, she is heralded as a beacon of health, longevity and grace.
So, just what are the secrets to her long life? Of course, she has access to the best physicians in the world but is there more to it?
Here, author and Royal superfan Bryan Kozlowski explores the health and wellness strategies that have kept the Queen fighting fit.
Work: Never slouch
According to biographer Ingrid Seward, someone who has tracked the Queen's every move for decades, Elizabeth has never once slouched on the throne, or any chair for that matter. Like most women of her generation and class, Elizabeth picked up the postural habit very early in life, and probably for little more than displays of "good breeding," at first. The Queen Mother was always adamant that "a lady's back should never touch the back of her chair." And yet the habit has gone on to have far more tangible benefits to the Queen's daily work.
It's hardly what you'd expect, but clerical paper-pushing makes up a large portion of the Queen's day. Those red boxes piled with governmental papers can pin her to a desk for hours. So, as occupational statistics go, Elizabeth should be ravaged by the same scourge affecting deskbound workers worldwide – specifically lower back, neck, shoulder, chest and hip pain. Yet Elizabeth has sailed through these perils relatively unscathed.
"There was no such thing as backache" in the Queen's long career, says biographer Elizabeth Longford. And her gracefully erect spine has had much to do with that. Clarissa Eden, wife of Prime Minister Anthony Eden, once watched Elizabeth at work and noted how properly she would "sit up at a slight distance from the chair back" while keeping her own back perfectly straight. "She can sit like that for hours," marvelled Eden. This might sound exhausting, but maintaining good posture while sitting is the only way to avoid chronic muscular and skeletal pain in the long run. Elizabeth's straight-back technique, moreover, happens to be the same graceful pose recommended by physical therapists as the easiest antidote for office-related aches. No ergonomic chair comes close to matching the pain-free support your body provides naturally.
Body: banish mad exercise
A little-known requirement of becoming a lady-in-waiting to Her Majesty is the ability to stand for hours without tiring, often going without food or drink. Trained bodyguards have been known to tire in the wake of her limitless vigour. During a state visit to the Bush White House in the early 1990s, the president congratulated the Queen on doing something few people far younger had achieved. Her bracing walking speed had "left even the Secret Service panting," he joked. To use a phrase often applied to the Kings and Queens but never so well justified, Elizabeth is quite literally fit to rule.
However, you would be hard-pressed to find the word "workout" in any biography of the Queen. She has never lifted a dumbbell, tracked her heart rate or done anything resembling a squat, lunge, crunch, press or curl in a gymt. The only real "weight training" Elizabeth has endured was done out of regal necessity. Insisting on wearing the traditional (and heavy) St. Edward's Crown for her coronation in 1953, Elizabeth rehearsed for weeks prior, marching around the Palace wearing the nearly five-pound jewel-encrusted crown, priming her neck muscles for the big event. Employees in the Palace kitchen likened it to carrying two bags of sugar on your head. It's an upper-body exercise that she repeats every year at the State Opening of Parliament, when she dons an even heavier crown and wears the 15lb velvet Robe of State.
The Queen "is a great believer in sensible exercise," says biographer Ingrid Seward, noting that walking has been the one constant source of physical activity in her life. When at Buckingham Palace, every afternoon around 2.30pm she'll go for a long walk around the gardens with her corgis. Out in the country, at Balmoral or Sandringham, she'll ramble a bit longer through moorlands and woods.
Mind: laugh if you want to cry
The coping mechanism of comedy has an illustrious history among British royalty, and The Windsors have kept, at least the heart of, the tradition alive. Becoming their own pocket jesters, they have trained themselves to search for the humour when things don't go according to royal plans. Spotting the ridiculous in public, then having a good laugh about it in private, is sometimes "the only thing that keeps them sane," says biographer Brian Hoey. "If they didn't laugh privately at some of the antics they are forced to witness with outward solemnity, they would cry."
The humour reflex is so institutional throughout the Windsors, an officer aboard the Queen's former yacht, Britannia, said he once had to ask new recruits only two interview questions to determine their suitability: "Have you got a prison record; and have you got a sense of humour? And if they laughed at the first, there wasn't any need for the second."
Looks: Aim to age gracefully
Elizabeth has always looked younger than her numerical age suggests but nothing has quite softened Elizabeth's appearance over the decades like her famously youthful skin. Called many splendid things – "porcelain," "sparkling" and "radiant,"– there hasn't been a biography of the Queen written that hasn't, in some way, paid homage to her royal epidermis.
For years, Elizabeth used a variety of reasonably priced Cyclax products on her face, including their Milk of Roses moisturiser. She also believes less is definitely more when it comes to make-up. A quick puff of powder and a coat of bright lipstick (like the "Balmoral" shade she commissioned in 1952 to match her coronation robes) has been her only iconic embellishments. All of which she applies herself – only recruiting the assistance of a professional make-up artist one day out of the entire year, for her annual Christmas broadcast.
---
Long Live The Queen: 23 Rules for Living From Britain's Longest-Reigning Monarch, by Bryan Kozlowski, available now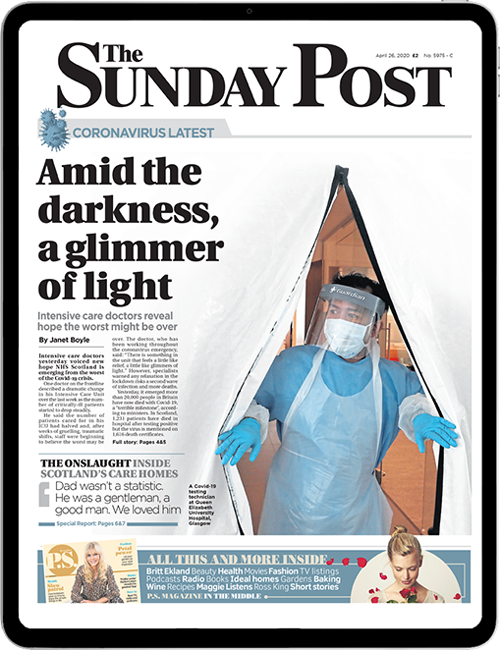 Enjoy the convenience of having The Sunday Post delivered as a digital ePaper straight to your smartphone, tablet or computer.
Subscribe for only £5.49 a month and enjoy all the benefits of the printed paper as a digital replica.
Subscribe