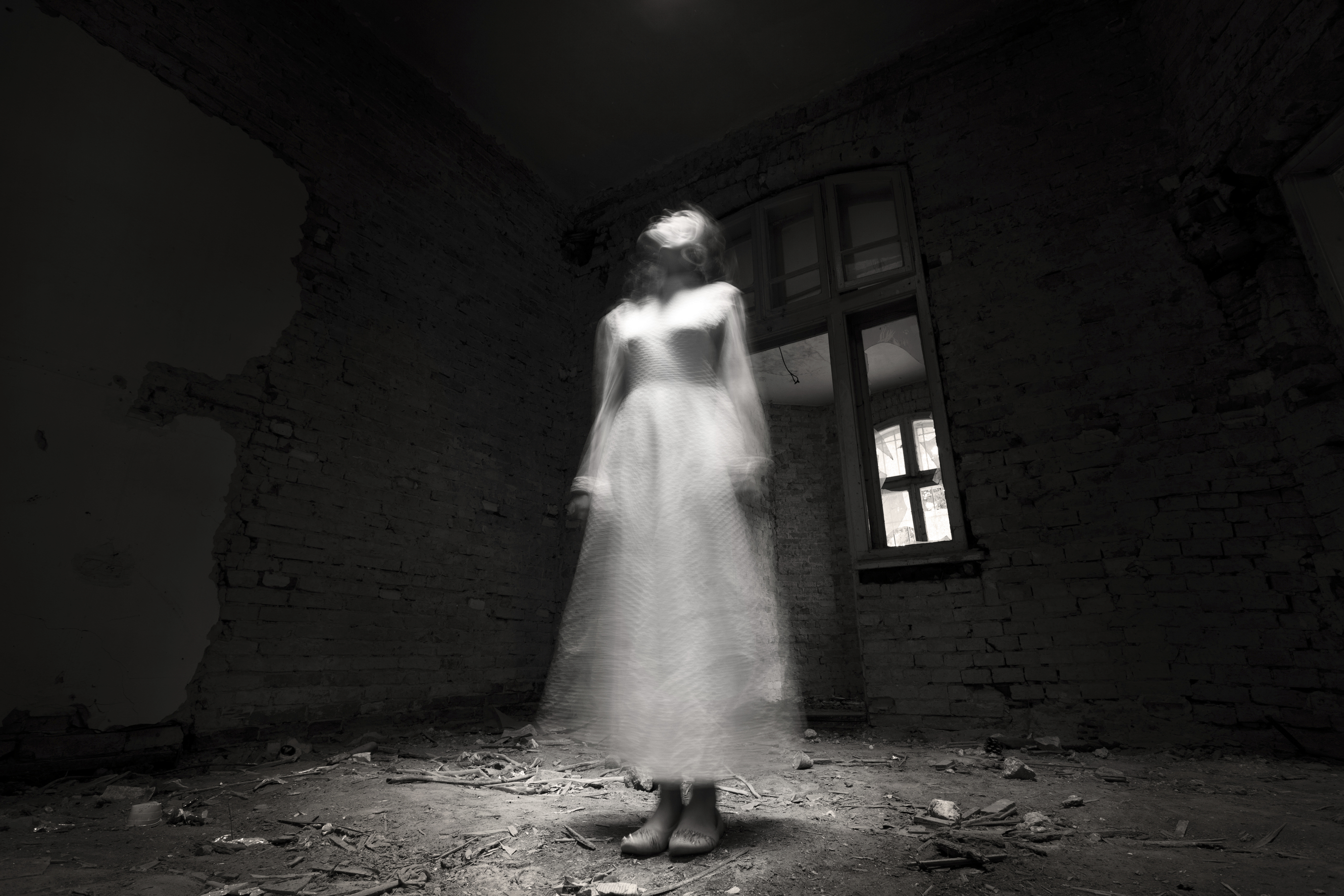 IT'S Halloween, and things are set to get a little spooky as darkness falls across the land.
But for some, the haunting isn't just confined to one day in October.
Here, we take a look back on some of the cases across the country that have left ordinary homeowners calling for the Ghostbusters…
Mystery in Rutherglen
WHERE: Rutherglen
WHEN: 2016
Spooky goings-on at a home in South Lanarkshire made headlines around the world.
A woman and her son called the police after a series of bizarre events at the property in Rutherglen.
Three police officers then reported witnessing unexplained phenomena, such as clothes and a mobile phone flying across a room and an oven door opening and closing of its own accord.
The baffled officers contacted the Catholic Church to perform an exorcism on the family home.
The Phantom of Friar's Croft
WHERE: Kirkintilloch, near Glasgow
WHEN: 2012
A petrified young mum was forced from her home by a vengeful spirit that she believed was trying to communicate through her four-year-old son.
Ashley Chambers fled the first-floor flat in Friar's Court after a series of terrifying incidents left her fearing for her two kids' lives.
Mysterious voices, a flying shoe, a disappearing crucifix and banging doors spooked the 26-year-old so much that she had a priest bless the house and called in spiritualists, but the haunted happenings continued.
After giving up the housing association property she discovered the previous tenant had experienced similar bumps in the night.
A Frightening in Fife
WHERE: Kirkcaldy
WHEN: 2013
Fife Council officials were called to the home of a frantic woman who claimed a violent poltergeist was stalking the property.
Loud noises came from the attic,
electrical goods were switched on and off and injuries were caused by nails sticking out of a small case.
A medium called in by the tenant claimed the spirit of the last occupant, who had died in the house, was still there, along with a dead brother and an old woman.
It was concluded that the claim could neither be proved nor disproved but had been taken seriously.
Nightmare on Sauchie-hell Street
WHERE: Sauchie
WHEN: 1987
Residents of three adjoining houses in the small Clackmannanshire town claimed their houses had been over-run by paranormal pests.
Strange noises came from the lofts, a knife and fork flew through the air, a family dog was found trapped in a bedroom locked from the inside, a couple carrying a baby in their arms was spotted in a bedroom in the dead of night, and one of the female residents went into a trance and began speaking in tongues.
Paranormal investigators were called in and performed a cleansing ritual on the properties in a bid to rid them of the supernatural, but each of the families moved out soon after.
The Demon of Dalkeith
WHERE: Dalkeith, East Lothian
WHEN: 2012
A mum and her two young daughters were left distraught in 2012 after they spotted a series of apparitions at their home.
A mysterious man in a black suit and a blonde woman in a white nightie haunted the property.
The three were so afraid of being alone in the house they took to sleeping in the living room together.
And not even a blessing from a Church of Scotland minister could help – in fact it made matters worse.
Paranormal experts who visited the home said the haunting was the result of a distressed spirit named Thomas Laidlaw. He was politely asked to leave – and the haunting ended.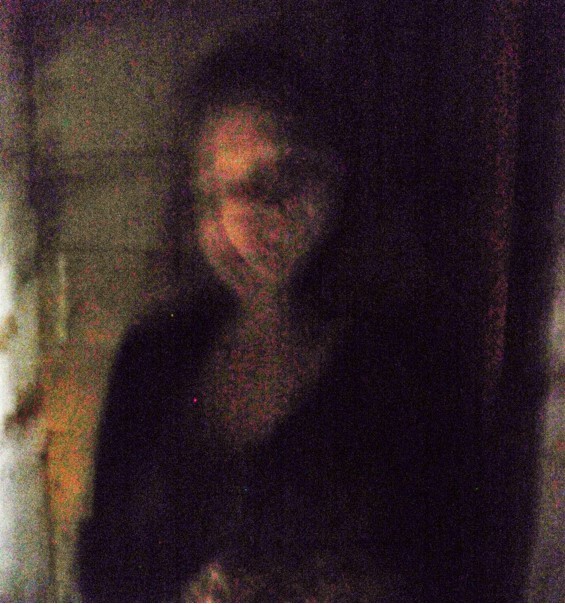 Terror in Tain
WHERE: Tain, Easter Ross
WHEN: 1999
A distraught toddler was targeted by poltergeist at a home in Tain.
She saw a ghostly figure walking through walls, while lights would switch on and off of their own accord.
The two-year-old girl was plagued by a spirit resembling a man and his ghostly dog.
Eventually the terrified young family fled their home and moved to a new flat – but before they did so, a Church of Scotland minister was called in.
Dornoch-based minister Susan Brown performed a blessing to prevent the phantoms from flitting with the family to their new home.
Pollokshields Poltergeist
WHERE: Maxwell Park, Glasgow
WHEN: 1975
It wasn't just a family who reported witnessing a bizarre series of events at a home in Maxwell Park in Glasgow.
As well as doctors, clergymen and spiritualists, Glasgow's bobbies were left terrified after the haunting by a violent poltergeist.
A senior officer told the family: "You know, I had to take some of my men off of that case.
"They were turning in reports like, 'The bed was proceeding in a northerly direction'."
A paranormal investigator teamed up with a priest who supposedly narrowed the activity down to a teenager.
They said he was instead being targeted by the spectres and were forced to perform an exorcism.
---
---
Ghosts, or a trick of the mind?
TOM ROBERTSON has spent a lifetime investigating the paranormal after seeing a ghost when he was just seven years old.
There's little Tom hasn't seen in a spirited career stretching across eight decades.
Speaking to The Sunday Post in 2016, he was quick to point out the difference between a ghost and a poltergeist.
"Ghosts are people coming back from the dead but poltergeists emanate from the living," Tom, from Lanarkshire, said.
"They're usually brought on by a major change in someone's life and the brain is so taken by surprise that it goes into shock and starts acting out.
"The person won't realise they are doing these things that are happening all around them.
"I remember being called out to a case in a room and kitchen decades ago, where there were pieces of coal jumping out of the pail by the fireside and flying across the room.
"The woman in the house thought it was haunted, but after my associate put her young daughter under hypnosis, we realised she was the cause of the strange disturbances.
"It can be frightening, but eventually the brain will catch up and settle down."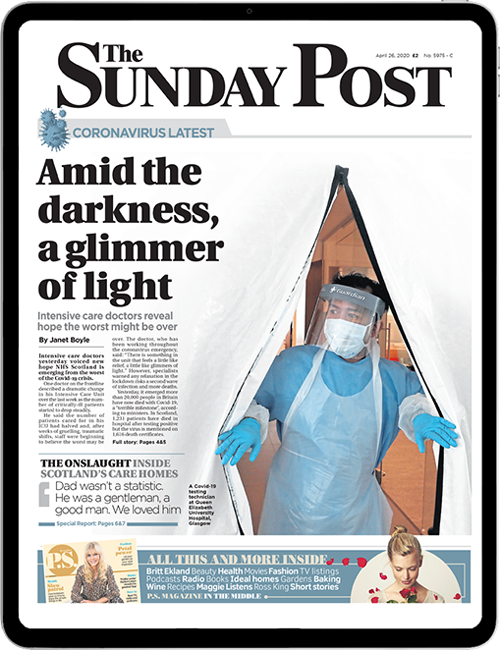 Enjoy the convenience of having The Sunday Post delivered as a digital ePaper straight to your smartphone, tablet or computer.
Subscribe for only £5.49 a month and enjoy all the benefits of the printed paper as a digital replica.
Subscribe