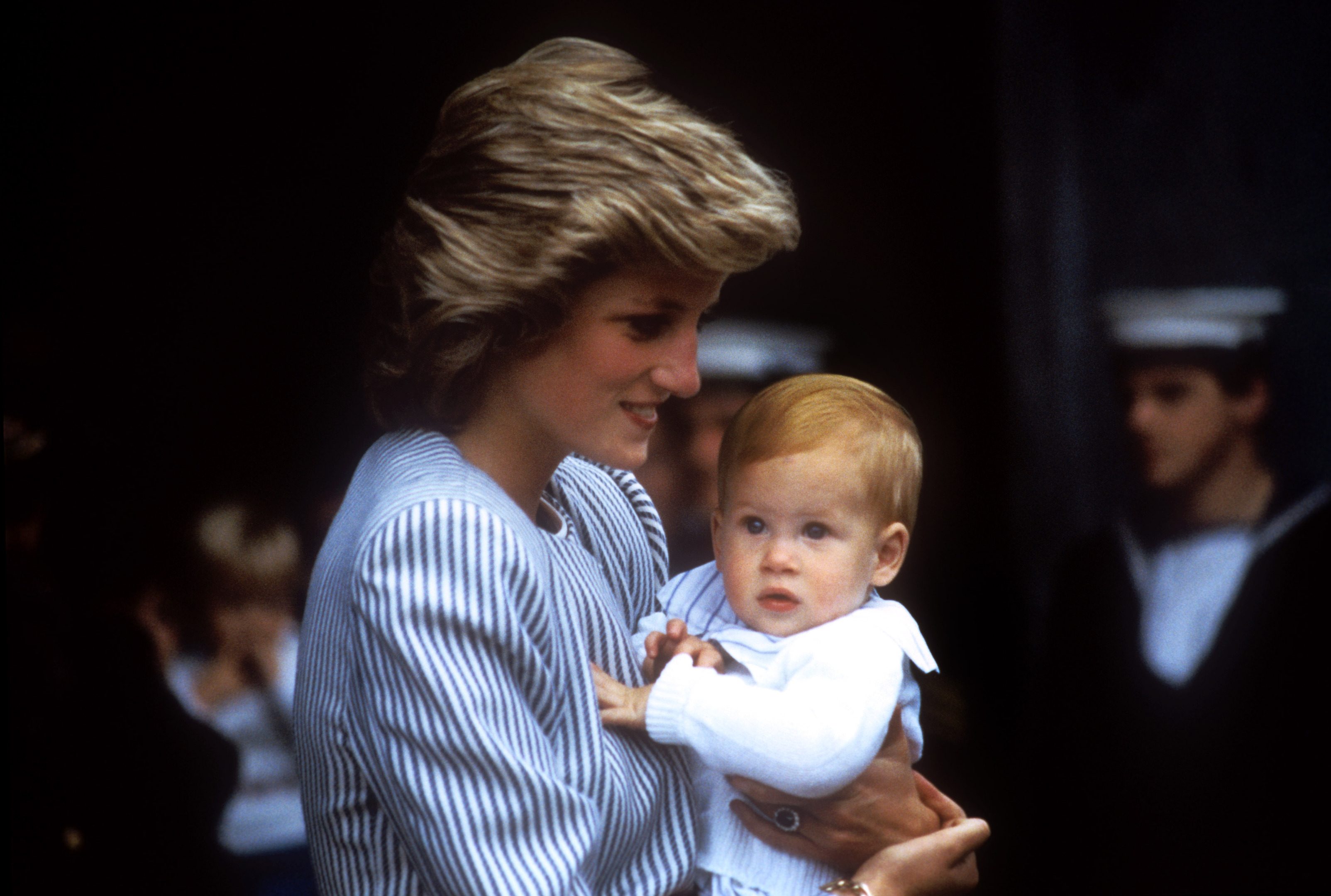 IT'S easy to see why Prince Harry has become many people's favourite member of the royal family.
Since the arrival of Prince Henry Charles Albert David of Wales on September 15, 1984, he's endured life under an intense spotlight, controversy, tragedy – and now triumph.
He's rarely been far from the headlines. And he'd be the first to admit he's made mistakes.
But his honesty and fun-loving character have seen him grow into a national treasure.
The death of Diana, Princess of Wales was, of course, a devastating blow to the 12-year-old prince.
Few who witnessed Harry and 15-year-old Prince William walking behind their mother's coffin as it made its way to Westminster Abbey will ever forget those haunting images.
The prince once said that it was something no child "should be asked to do", but more recently stressed he is glad to have been a part of the day.
Part of the reason he's held in so much affection is surely down to his willingness to talk candidly about such topics.
He's not afraid to shy away from subjects the royals would once have avoided.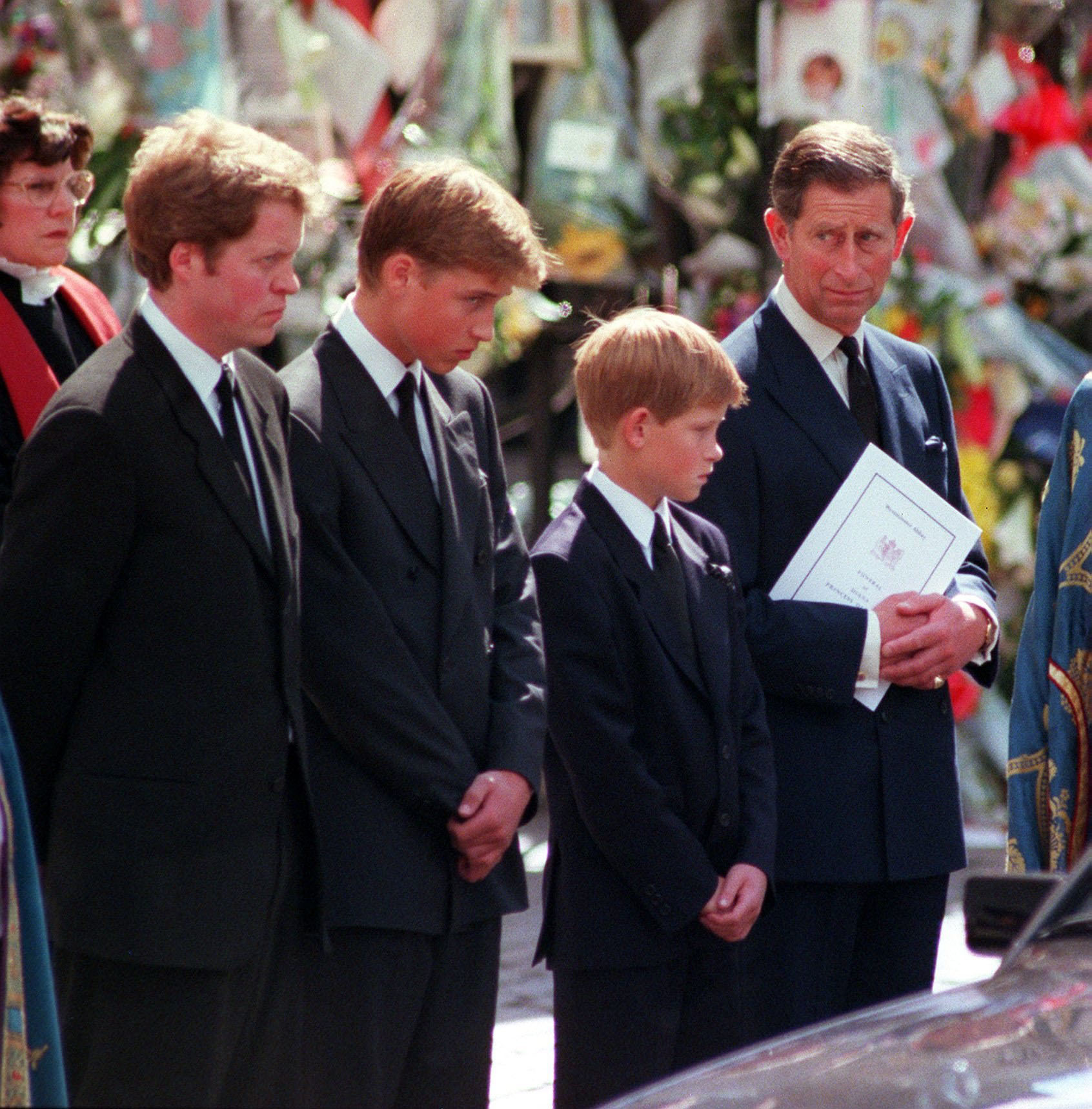 Harry has been open about having "plenty of issues" and admits he felt helpless after his mother's death and for a long time afterwards.
His collaboration with the Duke and Duchess of Cambridge to form the Heads Together charity stemmed from their desire to remove the stigma around mental health.
Their take-home message is that it's right to talk about your problems.
Harry's experiences after Diana's death have surely fuelled his desire to help.
"It's always sold as if everyone else's life is perfect," Harry said.
"We never really talked about losing a mother at such a young age.
"You speak to other families with young children and you think: 'Wow. I don't want them to have to go through the same things.'
"You want to help as much as you can and to try to empower them to have that conversation."
He admitted it wasn't until years after the death of Diana that he attempted to deal with his loss.
"If you lose your mum at the age of 12, then you've got to deal with the idea that – 15, 17 years later, I still hadn't dealt with it. Then after Afghanistan was the moment. I was like: 'Right! Deal with it.'"
Reaching his much-loved status hasn't been plain sailing and there have been plenty of times Harry has hit the headlines for the wrong reasons.
At 16 he gave Prince Charles cause for concern when he became involved with drink and drugs.
Charles had noticed changes in Harry's behaviour. The prince admitted that he had been taking marijuana and drinking heavily with friends.
The conversation led to Charles taking his youngest son to Featherstone Lodge, in London, for a day. He spoke to recovering cocaine and heroin addicts, who had started taking harder drugs after smoking cannabis and drinking too much.
It was a wake-up call for Harry and he cleaned up his act – although the young prince still managed some controversies along the way.
Anyone remember a certain incident involving a Nazi uniform?
That was in 2005 when he was forced to apologise after being photographed wearing a swastika armband to a friend's fancy-dress party. Then in 2012, when people might have been forgiven for thinking Harry had grown up, he hit the headlines for the wrong reasons all over again.
We can all remember what happened during that break in Las Vegas. Harry drunkenly ended up naked after inviting a group of strangers to his room for strip billiards.
A picture went around the globe, showing the prince wearing just an African necklace and bracelets.
Supporters were quick to stand up for him.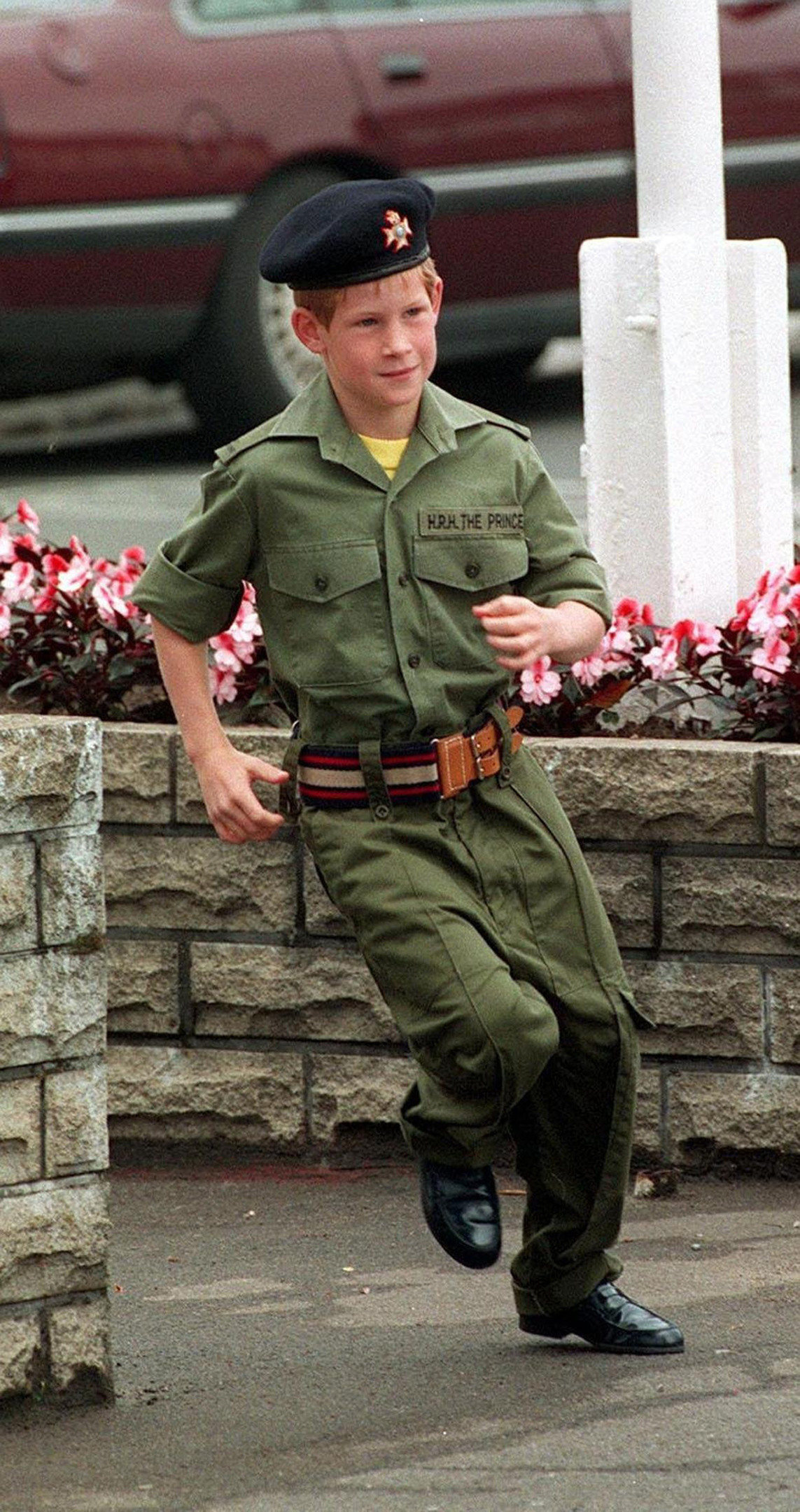 Judy Wade, the royal correspondent for Hello! magazine, said: "Harry is a victim of the change that means every idiot has got a camera phone.
"He's with people he doesn't know very well. You don't know if you can trust them."
Harry himself later commented that he thought it was "a classic case of me being too much Army and not enough prince".
He's come a long way since those controversial days and many believe that's partly down to his stint in the forces.
He'd joined the Household Cavalry as a second lieutenant in 2006. When he was fully trained and ready to go into battle, it was revealed Harry would be based in Iraq.
With concern for his safety, military bosses eventually scrapped plans for him to serve in the war-ravaged country.
He retired from the military after a decade of service. "I've had an epic 10 years," he said.
"I've had great fun. The Army kept giving me great jobs and I can never thank them enough for that."
One of the thing he loved about those Army days was the camaraderie he had with fellow soldiers. That bond and ease with servicemen and women has only increased with the Invictus Games, one of the projects Harry regards as particularly dear to his heart.
The Games, in which wounded or sick armed services personnel and veterans take part in sports, are one of Harry's proudest achievements.
But he's got an affinity with children too.
At a fundraising event for charity Sentebale, Harry said: "The most-important thing for me in life is kids. I don't know whether I got that from my mum and my father, I just have this massive kid inside me.
"I've always had that connection with kids, and I always will, hopefully."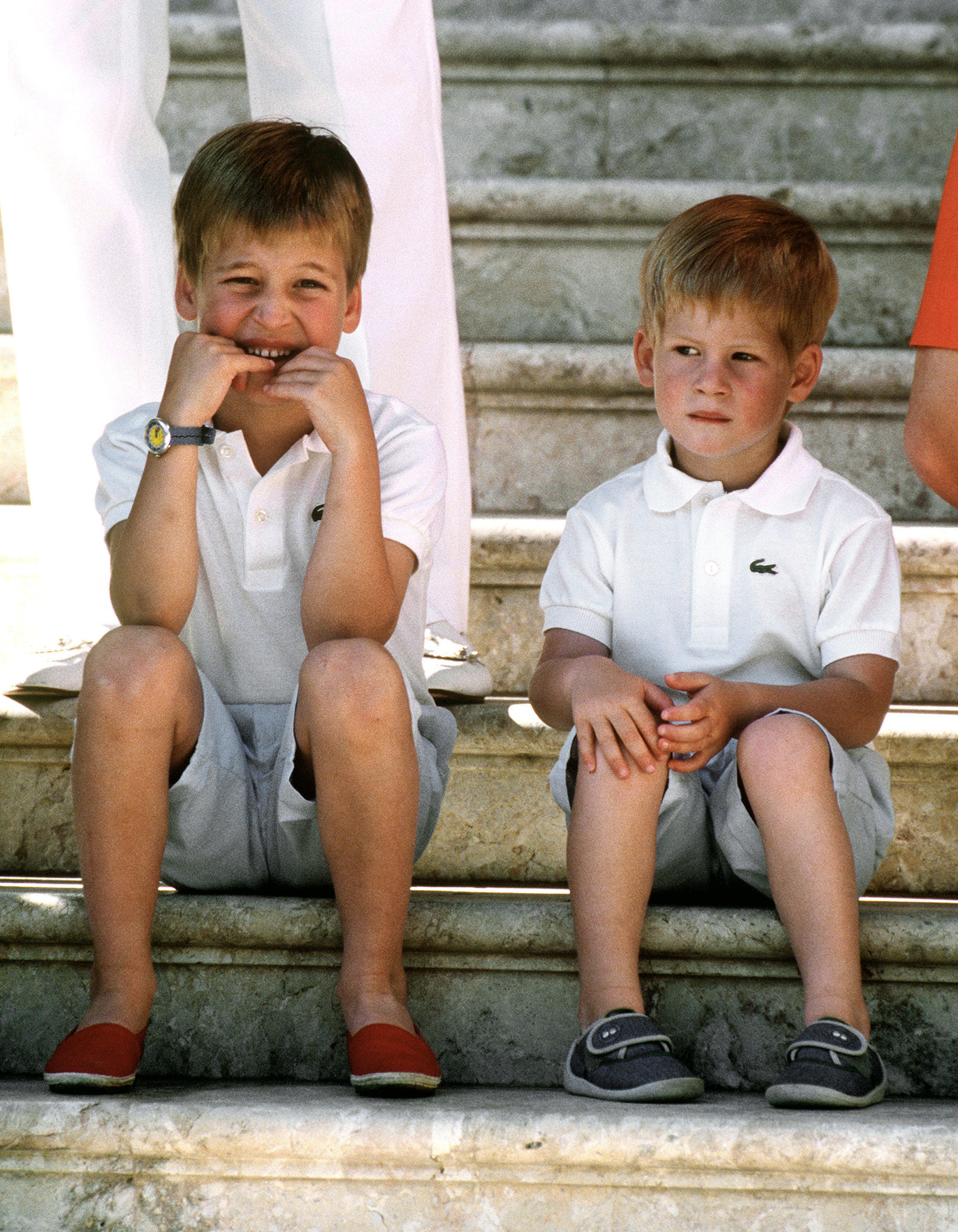 Through his interest in sport, Harry has also struck up a friendship with runner Usain Bolt – he's even raced the Jamaican legend, with Usain joking that he wanted a rematch as cheeky Harry had benefited from a false start.
Not so long ago he was voted the world's hottest royal male – ahead of Prince William, who was in ninth place, and cousin Peter Phillips, who claimed the 10th spot on the list.
Before meeting Meghan and committing to her, there were some high-profile romances.
Many thought that Zimbabwean Chelsy Davy could be "the one", but there were major problems. Chelsy did not like being in the spotlight. Neither did she want to live the gilded yet constrained life of a member of the royal family.
"It was so full-on – crazy, scary and uncomfortable," she revealed. "I found it very difficult when it was bad."
In 2012, Harry found happiness again with Cressida Bonas, whom he dated until 2014.
She, too, didn't relish life under such an intense microscope and the couple went their separate ways.
Once again, Harry was one of the world's most eligible bachelors. Then in October 2016, reports began to appear that he was dating glamorous Suits actress Meghan Markle.
Initially they tried to keep their relationship under wraps.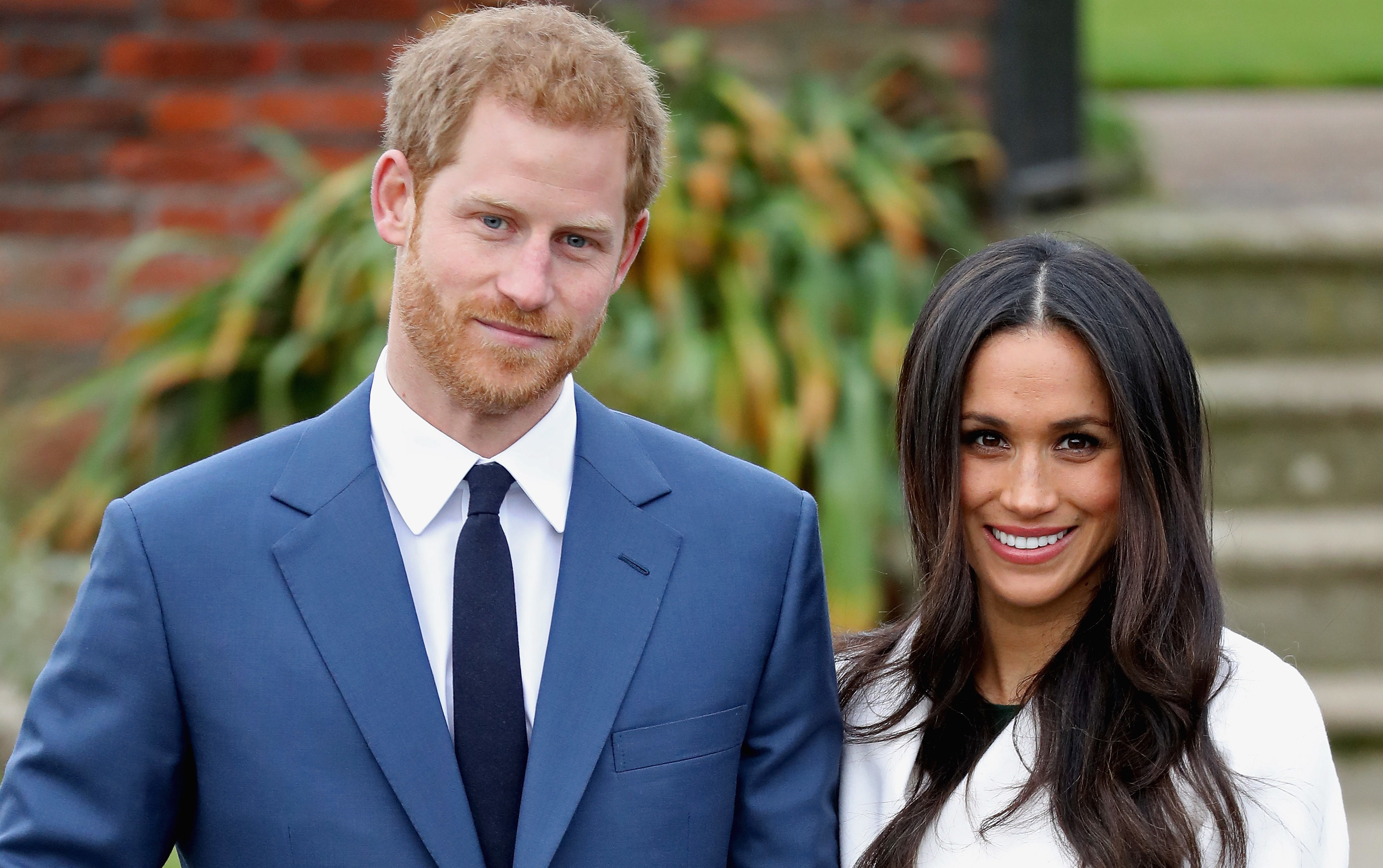 Just a month later, Kensington Palace issued an unprecedented statement on behalf of Prince Harry.
He accused sections of the Press of sexist and racist harassment towards his girlfriend and said that while there is "significant curiosity about his private life" he wanted her privacy to be respected.
That's understandable. But, given that she's now a fully-paid up member of "the Firm", that fascination is only set to increase.
He's had his ups and downs before his happiest day yesterday.
After the tragedy and traumas of his younger life, it would take the hardest of hearts not to wish him and his new bride a wonderful future together.
£268m
is the expected boost to the UK economy from yesterday's celebrations around the country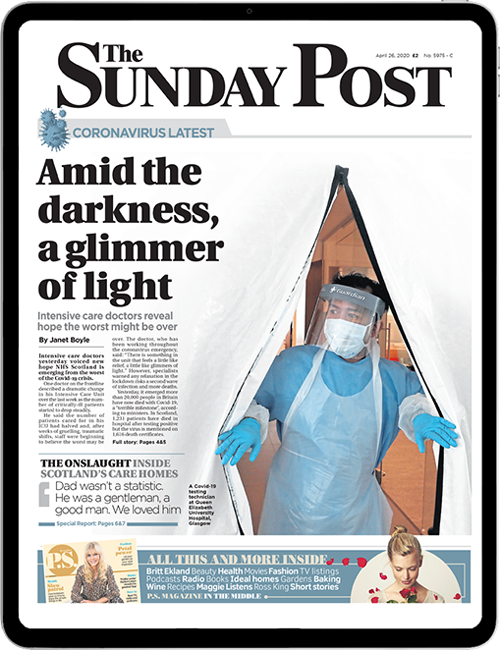 Enjoy the convenience of having The Sunday Post delivered as a digital ePaper straight to your smartphone, tablet or computer.
Subscribe for only £5.49 a month and enjoy all the benefits of the printed paper as a digital replica.
Subscribe