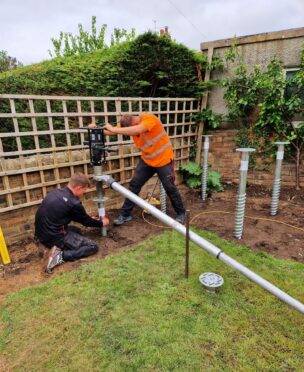 In a time where environmental concerns are at the forefront of global discussions, innovative solutions are emerging across industries to minimise our ecological footprint. Ground Screws Scotland is revolutionising the way we build, finding an eco-friendly alternative to traditional concrete foundations.
Some Sunday Post online content is funded by outside parties. The revenue from this helps to sustain our independent news gathering. You will always know if you are reading paid-for material as it will be clearly labelled as "Partnership" on the site and on social media channels,

This can take two different forms.

"Presented by"

This means the content has been paid for and produced by the named advertiser.

"In partnership with"

This means the content has been paid for and approved by the named advertiser but written and edited by our own commercial content team.

---
The construction sector, responsible for a significant portion of resource consumption and pollution, is actively seeking greener alternatives to traditional methods. Ground screws, a modern and sustainable replacement for concrete foundations, are gaining popularity for their numerous benefits that extend beyond construction efficiency. Let's delve into the advantages of ground screws and understand why Ground Screws Scotland is revolutionising the way we build.
A greener way to build
Concrete, a staple in construction for centuries, presents a multitude of environmental challenges. The process of producing concrete is energy-intensive and emits a substantial amount of carbon dioxide into the atmosphere.
Additionally, concrete foundations require extensive excavation, disrupting the land and often causing harm to surrounding flora and fauna. This, coupled with the fact that concrete changes water levels and contributes to alterations in the landscape, highlights the urgent need for more sustainable alternatives.
Ground screws address these concerns by eliminating the need for excavation altogether. Made from mild steel and hot dip galvanised, ground screws hold a lifetime guarantee. What's more, they are not only durable but also emit significantly fewer carbon emissions during their manufacturing process. This reduced environmental impact is amplified by their ease of installation, requiring minimal resources and equipment.
Furthermore, ground screws can serve as a sustainable power source, contributing to renewable energy generation such as solar power. By adopting ground screws, construction projects can effectively reduce their carbon footprint and contribute to a healthier environment.
Seamless integration
One of the most apparent advantages of ground screws is their seamless integration into the construction process. Traditional concrete foundations often involve extensive excavation, noisy machinery and disruptive vibrations that inconvenience nearby residents. In contrast, ground screws are a less intrusive alternative.
The installation process carried out with specialised equipment, eliminates the need for loud machinery and excavation. As a result, the disturbance caused to the surroundings is drastically reduced, making ground screws an ideal choice for projects situated in urban or sensitive environments.
The swiftness of ground screw installation further minimises disruption. Concrete foundations require far more time before construction can commence, whereas structures built on ground screws can be erected immediately. This makes ground screws an appealing option for time-sensitive projects.
Versatility and practicality
One of the incredible advantages of using ground screws is their versatility. Whether it's decking, garden rooms and glamping pods, summer festival stages, solar farms, renewables, temporary accommodation units or more, ground screws provide a stable and reliable foundation. They can also be used for changing out patios for decking too.
Their versatility extends to regulatory requirements as well. For instance, using ground screws to build structures like summerhouses aligns with caravan planning rules, often negating the need for additional planning permissions. Furthermore, specialised tests can be conducted to ensure that ground screws can bear the weight of the intended structures, assuring their safety and stability.
Cheaper on cost, better on quality
Traditional concrete foundations involve high material and labour costs due to the extensive excavation and curing periods. In contrast, ground screws significantly reduce installation time, resulting in lower labour costs and a quicker return on investment.
Respecting nature
Unlike concrete foundations, ground screws do not disrupt the natural landscape or harm existing vegetation. Trees, often integral to the ecosystem, remain unharmed as ground screws can be strategically positioned to avoid root disturbance. This ecological sensitivity aligns with modern construction's growing emphasis on preserving biodiversity and maintaining the balance of local ecosystems.
Ground Screws Scotland are leading the way towards a greener future for the construction sector by offering a sustainable, efficient and environmentally friendly alternative to traditional concrete foundations.
The adaptability, cost-effectiveness, and accessibility of ground screws further underscore the viability of ground screws as a modern construction solution.
---
To find out more about the limitless benefits of using ground screws, head to Ground Screws Scotland to find out more.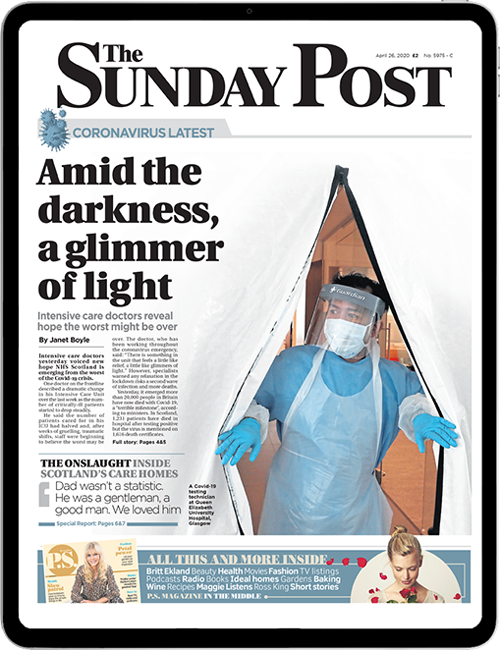 Enjoy the convenience of having The Sunday Post delivered as a digital ePaper straight to your smartphone, tablet or computer.
Subscribe for only £5.49 a month and enjoy all the benefits of the printed paper as a digital replica.
Subscribe