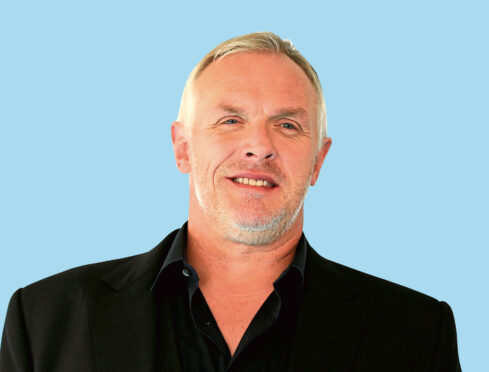 Comedian Greg Davies talks about working with a great actress, strangers shouting at him in the street, and cleaning up blood and gore.
What was your reaction when you found out you'd be starring opposite Helena Bonham Carter in The Cleaner?
I thought it was a practical joke at first.
She's obviously a great actress, that's well documented, but I just had such a great time with her.
She's such a fun person, and she's great company.
The fact that it's a bit crazy, it's a bit nuts, was what appealed to her, I think.
It was just great fun. I love that episode – I love all of them actually. They're all so different, you don't get any repetition across the series.
How big an influence in your career was The Inbetweeners?
I was very lucky with that part.
I met someone in the street today who asked me about The Inbetweeners; It's so strange, it's such a big part of my life, but I would say that all three series and both films, for me, were a month's work.
But people love that show and I'm so proud to have been a little part of it.
People really seem to like Mr. Gilbert, and he did me a lot of favours, so I have nothing but affection for it.
Iain Morris, one of the Inbetweeners writers, absolutely loves the fact that people shout "Gilbert!" and then hide afterwards.
Did you draw any inspiration from things you watched growing up?
I thought about a show called Mr Benn, from when I was a kid, where a character went to a costume shop, opened a cupboard, and then got lost in the world of whatever his costume was.
There's something old fashioned about a comedy-drama like this, where there's only one constant character, and it's my character, and he goes on a different adventure every week and it's all wrapped up.
So, there were comforting feelings from my youth.
What was it like filming with a lot of fake blood?
Any of my friends will tell you the idea of me being thorough about cleaning is hilarious.
It's one of the few things my character takes pride in; he really thinks he's good at his job.
The weird thing is that for him gore is so normalised. He never walks in and is shocked by one of the bloodstains, and a lot of the humour comes from the fact that, to him, it's just what he does every day.
What appealed to you about The Cleaner?
Shane Allen (the head of comedy at the BBC) rang me and said: "There's this strange show in Germany that I think you'd like, and we could get the rights for to do an English adaptation of it".
There are seven series of the original, all written by one woman, and he sent me them and I just loved them straight away.
Greg Davies will star in The Cleaner, on BBC1 and iPlayer from Friday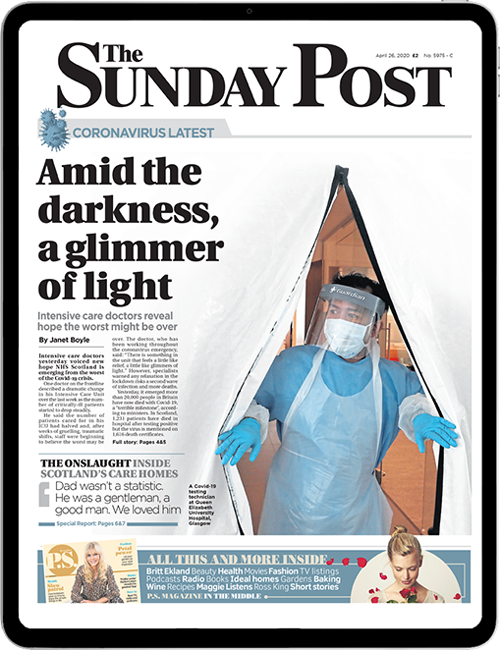 Enjoy the convenience of having The Sunday Post delivered as a digital ePaper straight to your smartphone, tablet or computer.
Subscribe for only £5.49 a month and enjoy all the benefits of the printed paper as a digital replica.
Subscribe