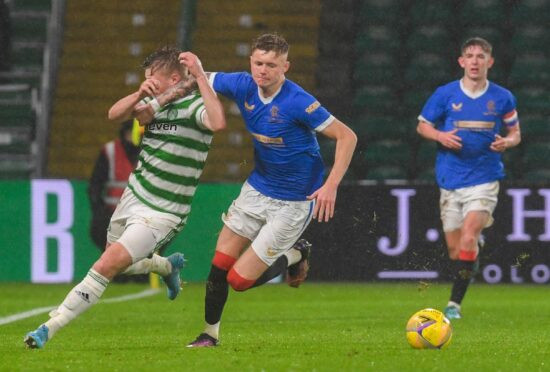 "If it ain't broke, don't fix it."
The saying is an old one, and its principle applies just as much to football as it does to general life.
For years, Scotland's clubs have been looking to repair the mechanics to find the best pathway for their top kids to make their way through to the first-team.
There is no better example than the country's SPFL Reserve League which, it has just been announced, is to return this season following a two-year absence.
Founded as the Scottish Premier Under-18 League in 1998, it has been through a dizzying number of changes over the years.
The number of teams has gone up and down like a yo-yo, and there has even been a geographical split.
In all its modern guises, the competition has been a shadow of what it was back in the day when games were played in the reverse of the first-team fixture that day.
It was a window on the potential stars of tomorrow, or the chance to see an established star making a soft route back from injury, and could draw several thousand supporters through the gate.
Times change. But, having read this season's plans, I feel the reserves are doomed to remain the equivalent of a pipe that cussedly keeps leaking through endless attempts to patch it up.
A few diamonds have been unearthed in recent years – Nathan Patterson, Aaron Hickey and Josh Doig. But they have been few and far between, and I don't believe the new system will change that.
A nine-game season to run from September to April.
Five teams from the Premiership – Dundee United, Hibernian, Livingston, Motherwell and Kilmarnock – and four from the Championship – Dundee, Ayr United, Hamilton Accies and Queen's Park.
And to make up the numbers, a solo participant from League One, Queen of the South.
The country's four biggest names – arguably, anyway – are notable by their absence.
No Celtic, no Rangers, no Hearts and no Aberdeen.
The quartet have all opted instead to make their own arrangements.
The first three now run colts teams in the Lowland League, with the Jambos having taken the step after being impressed by what they saw of the Old Firm clubs' experience last season.
The Dons, meanwhile, prefer to send their young players either out on loan to the Highland League, or to clubs in the lower leagues.
As Neil Simpson, the Pittodrie club's loan manager, pointed out a couple of weeks ago, the approach suits them just fine.
Scott McKenna, who was sold on to Nottingham Forest two years ago for a fee that could rise to £6-million, was developed as a player through spells at Ayr United and Alloa Athletic.
Connor Barron, the brightest of the young talents at Pittodrie, is making a big impact following stints with Brechin City and Kelty Hearts.
Calvin Ramsay, now at Liverpool, pleaded to be allowed to make a similar switch before making his early breakthrough to the first-team.
Their approach is mirrored by Ross County, whose chief executive, Steven Ferguson, was blunt in stating that the goal was to get their young players involved in men's football as soon as possible.
Only through doing that can they be exposed to the physical and mental requirements of playing in their parent clubs' first-teams.
Playing in the Highland League, Lowland League or lower leagues – on loan or as part of a colts team – provides that vital experience.
The crowds are smaller, the quality is not quite what they are aiming for, but they will compete on a level footing with men.
Any number of ex-pros will testify what a shock to the system that can be after years of going up against the same opponents at youth level.
At the same time, they will universally say the experience was a huge help to them in their careers.
A 17-year-old centre-half might get bullied out of a game once by a veteran striker. But the next time, they will be ready to at least try to give every bit as good as they get.
That is certainly the advice they will get from their team-mates and coaches. And if they ignore it, then they can expect to hear all about it.
That same pressure will not apply in reserve games played out at near-empty grounds on the odd Tuesday afternoon.
To be fair, they will give those young players caught in the limbo between youth level and the first-team some football.
For that, the SPFL and their sponsors, cinch, deserve a bit of credit.
However, it will be a pleasant surprise if it turns out to be the longed-for permanent fix the game requires.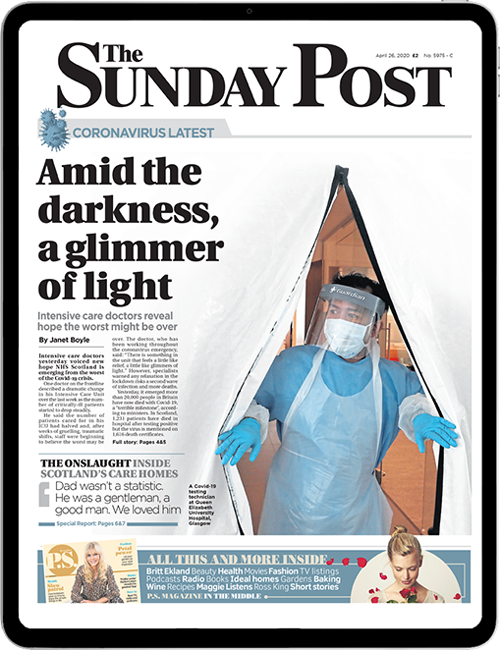 Enjoy the convenience of having The Sunday Post delivered as a digital ePaper straight to your smartphone, tablet or computer.
Subscribe for only £5.49 a month and enjoy all the benefits of the printed paper as a digital replica.
Subscribe