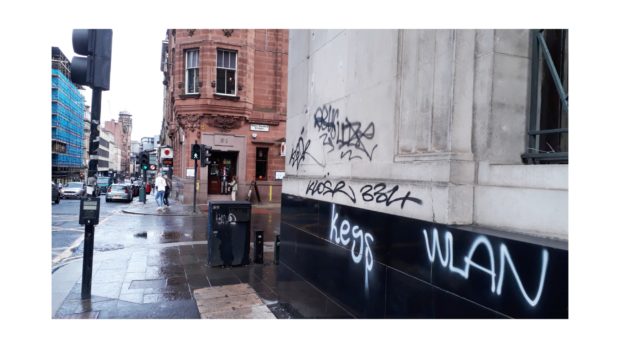 Business leaders have called for urgent action to tackle the growing scourge of graffiti as Glasgow prepares to welcome world leaders for the Cop26 climate change conference.
Vandals have increasingly been targeting sites across Glasgow with graffiti during the pandemic, with historic buildings in the heart of the city centre among those tagged.
Businesses fear it is undermining public confidence in their safety on the streets of the city ahead of the arrival of tens thousands of delegates attending Cop26 in November.
Concerns have been raised with Glasgow Chamber of Commerce and the City Centre Task Force, which have pledged to work with Glasgow City Council to tackle the problem.
Stuart Patrick, chief executive of Glasgow Chamber of Commerce, said: "There can be little doubt that there has been a significant increase in graffiti across Glasgow.
"We are sympathetic to the council's challenge in tackling the issue and are keen to work with them to overcome the problem."
Pictures taken in the city centre show graffiti scrawled on buildings in Royal Exchange Square, close to the Gallery of Modern Art. The Chinatown centre in Garnethill has also been targeted.
The increase during the pandemic is likely to be down to a combination of the streets being quieter, making it less risky to go out "bombing" –the term for graffiti-painting – and because councils' clean-up operations have been impacted by Covid-19.
Dr Richard Clay, a professor of digital cultures at Newcastle University, said graffiti writers tend to be engaged with society.
He said: "I would put money on the fact there is going to be more graffiti because you're going to get an army of climate activists arriving and they have trouble getting their message out through the mainstream press, they're active online and they're super-connected, just as all graffiti writers are, and they're going to have marker pens and aerosols.
"They are going to make their point. They are going to make their voices heard.
"You can have a street protest, you can even superglue yourself to a train but eventually they'll get you off it, whereas if you've left a piece of graffiti it will be there for weeks or until the council gets round to cleaning it off, so it's a well-established tactic for making a point in public."
Around 30,000 people representing 200 countries are due to arrive in Glasgow to attend Cop26 at the SEC.
The Queen, US President Joe Biden, the Pope and activist Greta Thunberg are among those who will be in the city during the 12-day conference, which starts on November 1.
Before the pandemic, Glasgow already had the highest bill of any council in the UK for removing graffiti as it ran to £649,000 in 2019.
But the Glasgow City Council Graffiti Removal Service's response times fell during the pandemic.
The dedicated service has a target of 20 working days to remove graffiti, and two days when the slogans are offensive.
A council spokeswoman said: "Our graffiti removal team, like most council services, was impacted by the pandemic and lockdown but continued to provide an emergency service which prioritised the removal of offensive graffiti.
"There has been a notable increase in reports as people and business return to normality and a great many of these reports have been dealt with."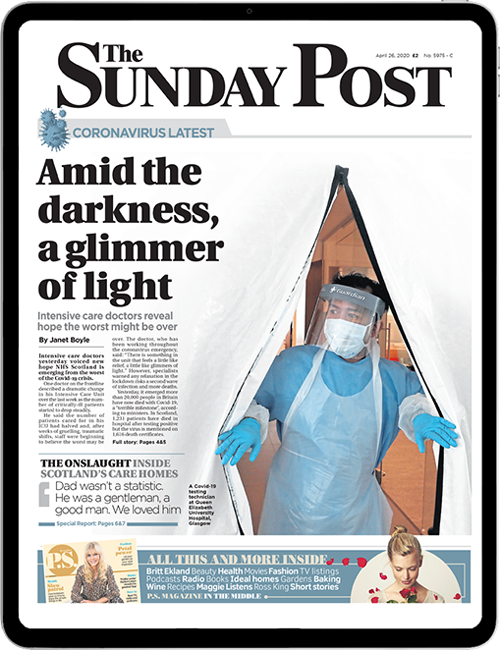 Enjoy the convenience of having The Sunday Post delivered as a digital ePaper straight to your smartphone, tablet or computer.
Subscribe for only £5.49 a month and enjoy all the benefits of the printed paper as a digital replica.
Subscribe