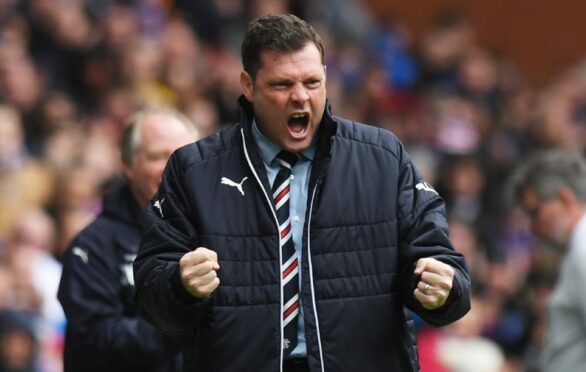 Graeme Murty was twice left in charge of Rangers but, unlike present manager, Giovanni van Bronckhorst, without ever feeling in total control.
Parachuted into the post following the dismissals of Mark Warburton and Pedro Caixinha, Murty took on thankless caretaker tasks amid troubled times.
The ex-Reading full-back was shuttled back and forth from the academy, at the behest of the Ibrox board, as they desperately played catch-up with Celtic.
His team flirted with a challenge, not least when an Old Firm victory in March, 2018 would have inched the Light Blues to within three points of Brendan Rodgers' side.
But Murty's lot was summed up that day by the presence of Steven Gerrard watching his biggest audition from the Bill Struth Stand.
A 3-2 defeat to 10-man Celtic confirmed Murty's fears that the all-conquering enemy – and the team supported by his dad, Eddie – were out of reach.
Although his reign capitulated later that season, Murty is not soured by his five Rangers years.
And he hopes that by following an example set by two revered former managers, Tommy Burns and Walter Smith, he left a pleasing impression on players, both development and veteran.
Burns recruited Murty for Reading in 1998. Smith gave the defender two Scotland caps.
An admirer of those late greats, Murty loved that they prioritised personal connections with players.
Murty feels an exhibition of solidarity from Bruno Alves shows he succeeded with many in the group, despite the trying circumstances.
He explained: "As I walked out of the training ground after that Celtic game, I was still chuntering away to myself, saying: 'I wish I'd done this and that'.
"Bruno came over, patted me on the back and said: 'Coach, you should be proud. You're doing good stuff'. I appreciated that.
"I remember working with Tommy, and talking to Walter. What got me about them was they had a connection with you as a person.
"Whatever Tommy was doing, he'd drop it to help you.
"So for Bruno to chat to me, and pat me on the back, said: 'I've had a relationship with you'.
"It's about a player as a person as well as his talent, which is what I think a lot of coaching is about."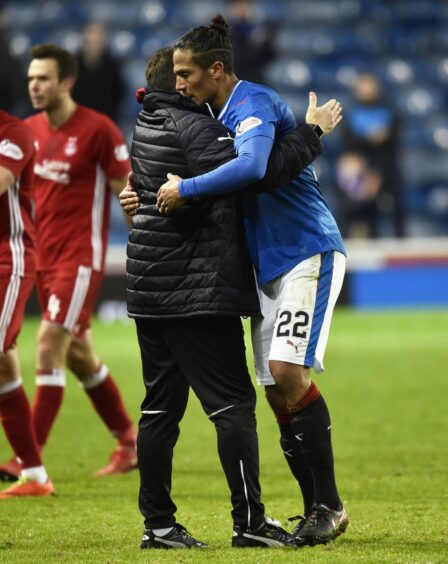 Murty says Smith was a mine of wisdom before, during and after his frontline first-team duty.
He explained: "Walter was always available yet would never force himself upon you.
"One day I was talking to youth coach, David McCallum, Walter sauntered in and sat down while his grandsons were in the community scheme.
"We just sat and talked. Youth football, pre-academy, first team – it was gold dust.
"The capacity to talk to him on good or bad days was brilliant. I don't think many people of that stature would have taken time to be a discreet and valued mentor to a novice."
The reaction of supporters and development stars to Murty's exit from Ibrox last month told its own story.
"People wrote that I stepped up for the club when needed, and said nice things," Murty noted.
"But, ultimately, it's about people you work with because you hope you've made an impact. Messages from parents and players were really touching.
"If my five years in Glasgow taught me anything, it's there's satisfaction in many different aspects – not just in performance and three points.
"Watching Nathan Patterson and Billy Gilmour develop, Ross McCrorie go on from where he was. Lewis Mayo, Zak Rudden. I saw them at Partick recently.
"Even though they're on different pathways, it gives you satisfaction that shouldn't be held separate or lesser than a really good first-team performance."
High points of that performance as manager came at Celtic Park. In his sixth and final game of spring, 2017 – with Caixinha in attendance – Clint Hill's late leveller earned a surprise point.
For Murty, six months into his Under-20s role after stints at Southampton and Norwich City, the experience was out of this world.
He explained: "To get a result, the overall feeling of vindication was amazing.
"Walking back into the changing-room, looking at Clint's face, seeing a bit of belief kindle.
"I remember driving away, seeing Rangers fans pour out of pubs and clap the team bus – because we got a 1-1 draw.
"I thought: 'Whoever wins the league for Rangers, they're going to be legendary – and this place is going to be absolutely amazing'.
"The fans were so hungry, desperate to win again. The expectation, pressure, angst.
"You had to appreciate where that came from, and not necessarily take it personally – although that's hard."
Murty managed another unexpected Parkhead draw in his second spell, a Christmas stalemate days after Derek McInnes turned down the job.
It was the start of an impressive run, which enhanced his standing in chairman Dave King's eyes.
However, Murty stressed he never got hopes up, or regarded himself a potential permanent appointment.
"We'd started playing some really good stuff after the winter break," Murty recalled. "But I don't think there was ever a point I felt the job was mine.
"Even though you're doing the job, you've no ultimate authority. I don't think that's in question, really. I feel that's accurate.
"I'm not in any way moaning. That was just the situation. Did that get to the players? Possibly.
"Danny Wilson told me he had to think about his long-term future before taking the opportunity in America.
"Although he would have loved to stay, he didn't want to be fourth-choice centre-half for my replacement. That brings it home.
"I wanted to say: 'I'm telling you we want you to sign this contract'. But he'd look at me going: 'Mmmm . . .'.
"If I was under consideration, that shows at some point I showed potential to hit the club's aspirations. But you need to carry it on."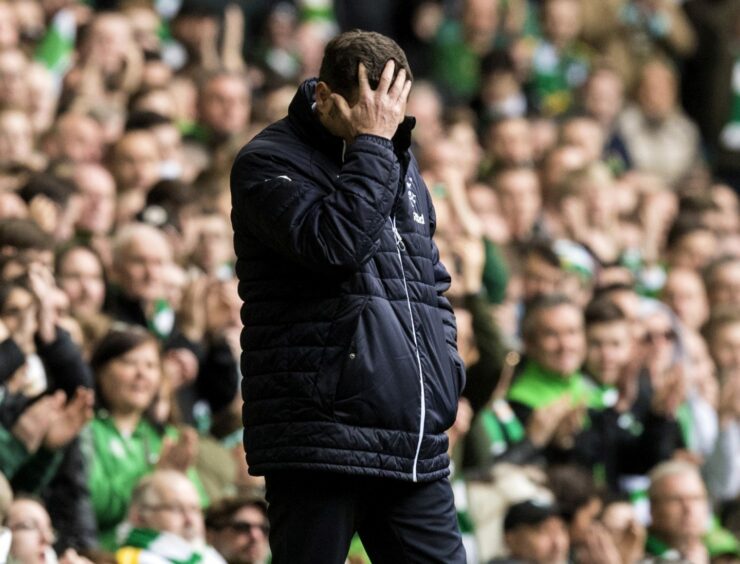 Momentum stalled and form slumped following the 3-2 reverse. Now infamous flashpoints with Andy Halliday, Kenny Miller and Lee Wallace made a 4-0 Hampden humbling by Celtic far worse.
Murty was removed from his role 48 hours after Celtic ran riot 5-0 to clinch the title.
"Hampden was the worst one," he recalled. "I tried a slightly-different formation, but we never got to grips with the occasion.
"The last one was against a team in their pomp, playing with all the confidence in the world.
"Two days later, journalists phoned me as I drove away from training, knowing I'd been relieved – but before I had the chance to call my wife.
"She was not feeling safe at home because of intrusive photographers trying to snatch stuff, and that was difficult.
"But wherever I go, whatever I do, I'll always be a Bluenose, and forever have that connection with the club.
"It's been all-consuming."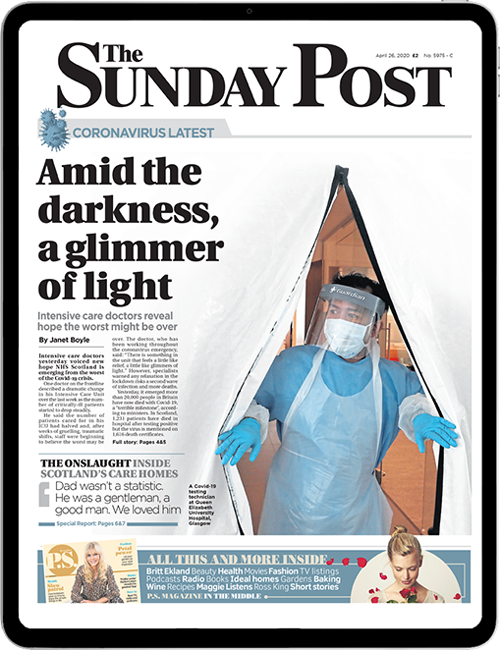 Enjoy the convenience of having The Sunday Post delivered as a digital ePaper straight to your smartphone, tablet or computer.
Subscribe for only £5.49 a month and enjoy all the benefits of the printed paper as a digital replica.
Subscribe