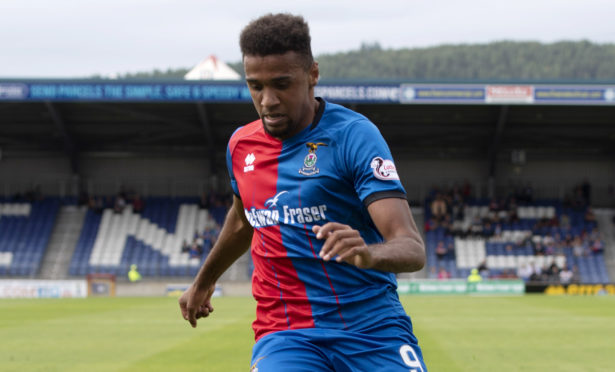 In the midst of the controversy surrounding fan disorder, it was cheering during the week to be reminded of the story of Nathan Austin.
He is a striker for Inverness Caledonian Thistle, but back in 2008, he was a 14-year-old who featured in the newspapers.
He was considering quitting football because of his disgust at the racist abuse he was receiving.
I was chief executive of the SFA at the time, and when we saw the story, we invited him to be our special guest for a Scotland game against Croatia at Hampden.
We gave him the VIP treatment and told him to stay strong because the people targeting him were not demeaning him, they were demeaning themselves – a motto I always lived by as a player.
He was a nice kid and, happily, he decided to stick in because he has gone on to build a good career for himself in the game, something so many football fans can only dream of.
We will never know how many promising talents might have been lost to the game.
But this is one which has been saved, and is one that is worth celebrating.
Austin's story is relevant now because recent events have given a bad overall impression of our game and one that I believe to be largely unrepresentative.
As Nathan has clearly found to be the case, the vast majority of fans in Scotland are not prejudiced.
The idiots who have been hurling missiles at players or invading the pitch are an undesirable element within the game that has to be policed if the Government are not to take matters out of football's hands.
The clubs clearly know that to be case, and Hearts and Hibs – two of our biggest, best-supported outfits – have taken a lead.
Ann Budge, the Hearts owner, has announced a section of the Wheatfield Stand will be closed for the final two games of the season against Rangers and Kilmarnock.
That was the area from which pyrotechnics were thrown in the Edinburgh derby, causing damage to sections of the pitch, and it is a clear message such actions will not be tolerated.
It is a bold move and bang on. The way to change attitudes is to first change behaviour, and where behaviour is clearly unacceptable it should be tackled head on.
Hibs' action in unveiling their £100,000 upgrade to their CCTV system is even better.
With high-definition cameras able to read the writing on an individual's tattoo, they are confident that, in future, any offenders will be swiftly identified and dealt with by the relevant authorities.
Having called for this state-of-the-art equipment to be introduced as standard throughout the Premiership as a matter of course, I hope others will now follow their lead.
Money is tight in our game, especially at some of the smaller clubs who can't rely on big crowds coming through the door.
For them, a six-figure outlay can't be shrugged off as being merely an incidental expense.
But this is something they can't afford not to do.
Providing a safe environment for your customers is a prerequisite for all those in the entertainment industry, and football clubs are no exception.
Fail to do so in the modern age, and you risk running up fines, which in the long run could end up totalling the amount you think you are saving by scrimping on the technology.
Also encouraging was the news from Motherwell, a fan-owned and fan-run club, to dole out an indefinite ban in the wake of the incident where James Tavernier had a pie and a lighter thrown at him.
Another is facing a similar sanction.
You only have to look at the events throughout the UK to know that is the sort of hardline approach which must be taken.
As cheering as it is to hear of Nathan Austin beating the bigots, the declaration by England internationalist Danny Rose that he can't wait to see the back of football when he retires because of his frustration at the lack of action on racist abuse, was depressing in the extreme.