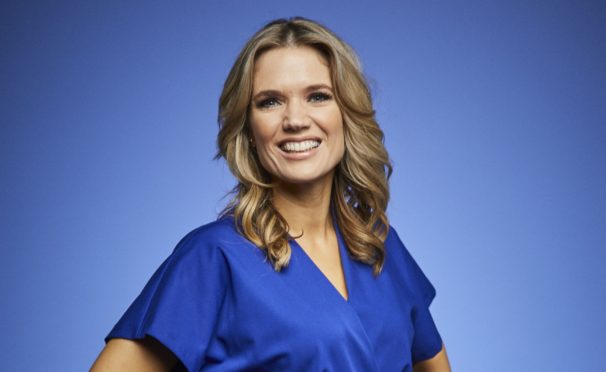 It's becoming a rise and shine shake-me-up to help the nation start the day with a kick.
Good Morning Britain may have gone through some tough times but it's making headlines for the right reasons these days.
The pairing of Piers Morgan and Susanna Reid has helped win a legion of loyal new fans and it's been posting its highest-ever viewing figures.
And ever-present Charlotte Hawkins, who handles the news duties alongside the duo, says it makes GMB a happy place to be.
"It's very exciting. We feel like we are in a great place," Charlotte, 44, told The Sunday Post.
"Ratings are increasing, which we always like to see. And we got a double nomination at the BAFTAs. We didn't win, but it's amazing to be included in that.
"I feel really proud to be a part of the show and lucky to work with people who are also my friends at the same time.
"We've all got each other's backs. Whether it's saying to one of the girls, 'Oh, you've got a bit of lipstick on your cheek' or helping after someone's said something they didn't mean to say."
The sparky relationship between Piers and Susanna – whose long-suffering eye rolls have become social media favourites – is part of the reason for the ratings boost as is a more combative approach to some subjects.
"I think we're doing something a bit different," admits Charlotte, who has a four-year-old daughter, Ella Rose, with husband Mark. "It's a bit more thought-provoking, getting people engaged. Whether people are shouting at the television in agreement at whatever Piers has said or shouting in disagreement.
"It's nice that we are livening things up in the morning."
So, has she learned a tactic, after many a long morning sharing a desk with the outspoken presenter?
"Yes, you have to pick your battles," laughs Charlotte.
"You can't go up against him every time you disagree with him as you'd literally be there all day. You pick the ones you really disagree with.
"Sometimes you've just got to let him have a rant and then it blows over.
"You take him on at your peril because you need to have your arguments all lined up as he's very good at making sure he wins in those situations."
Charlotte is combining her Good Morning Britain duties with one of her annual highlights in July, coverage of Andre Rieu's Maastricht Concert.
The musical feast in his hometown in the Netherlands is always a sell-out, but the concerts are beamed live to cinemas across the world and have become hugely popular.
Charlotte presents the cinema shows – the first-ever New Year one at the turn of 2019 took almost £2million at the UK box office alone – with Shall We Dance? next month's title.
It's waltz-themed, with Andre accompanied by his 60-piece Johann Straus Orchestra as well as over 100 dancers.
"I started doing them in 2011," said Charlotte, who flew out to Sydney to host the New Year concert. "Maastricht is amazing – there is a real buzz when Andre is there.
"Everyone is having such a fun night, singing, dancing, even crying if it's a poignant piece.
"And if you can't get along, the cinemas are the next best thing as we bring as much of that as possible to the screen. People get up and dance and there will be tutorial screens outside telling people how to do the waltz."
As a big classical music fan, who also hosts her own radio show on Classic FM, it's a real labour of love for Charlotte.
Her dad Frank, a vicar, was a huge fan, too, and she says she grew up with classical music as the soundtrack to her childhood.
Sadly he passed away after a battle with motor neurone disease, losing the ability to walk within a year of being diagnosed.
Before his speech was lost, too, Charlotte sat down with him and used their conversations to create a record of his life.
Along with photographs he had, it allowed her to put together an album for Ella Rose who was born shortly after her granddad died.
Charlotte subsequently became a patron of the Motor Neurone Disease Association and it's a cause that's incredibly close to her heart.
"They know I won't do a parachute jump and they won't get me to do a marathon – apart from that I'd consider everything they ask," says Charlotte. "I'm in a position where just a bit of my time can make a really big difference.
"When we do TV charity specials, whether it's The Chase or Tipping Point, we can raise money and that in itself makes a difference.
"I speak to the people who are there at the coal face, doing the research. They say to me that they are hopeful that within our lifetime we can find a cure for MND.
"That's what pushes me on. I have a duty to do what I can. I don't want any family to go through what my family went through."
Charlotte has recently taken up a request to become an ambassador for her local MND Association branch in Surrey.
"It's often heart-breaking to speak to families," she confides. "I see on their faces and I hear from their stories and I understand exactly what they're going through.
"If there are any words I can share that will help them or ease the burden that little bit, then I want to try to do that. Sometimes sharing experiences or saying, 'This is what helped us through' is all it takes."
With GMB, the Andre Rieu concerts, Classic FM and ITV Racing, Charlotte isn't short of projects to take up her time.
And while she says she'd love to go back to her journalistic roots and get stuck into a documentary, she is cherishing moments with Ella Rose. "She's just about to start at school in September," says Charlotte.
"She's in nursery full-time and I'm lucky that I do the kind of job where I get up early in the morning but I'm back early.
"When she was very little I could spend the rest of the day with her, which was great.
"I've got friends who work in office jobs where they've had to go back to work and they don't see as much of their children as they would like."
But with Charlotte's alarm clock going off at 3am, she says that makes for an interesting night-time ritual.
"I have the same bedtime as a four-year-old!" she adds. "I put her to bed and go straight to bed next door. She'll talk to me and I'll say I've got to go to sleep now, so it's been quite good training."
---
Andre Rieu Shall We Dance? 2019 Maastricht Concert is in cinemas on July 27 and 28. Details at andreincinemas.com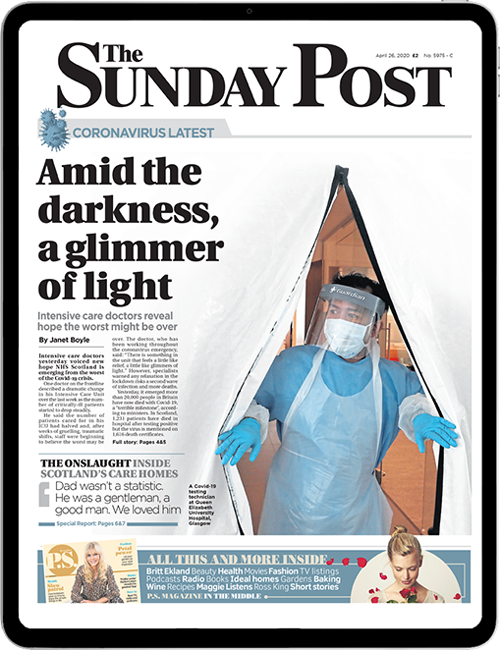 Enjoy the convenience of having The Sunday Post delivered as a digital ePaper straight to your smartphone, tablet or computer.
Subscribe for only £5.49 a month and enjoy all the benefits of the printed paper as a digital replica.
Subscribe