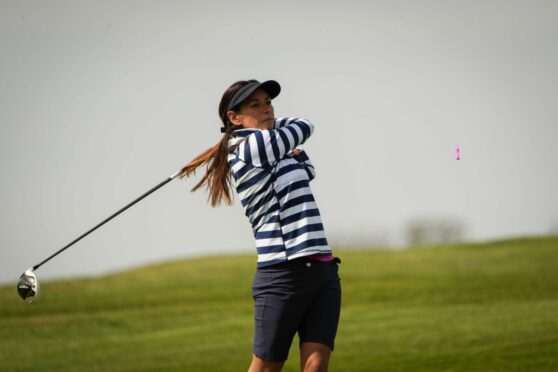 Every week thousands of golfers take to Scotland's fairways. Around 225,000 of Scotland's golfing population are club members. But it's believed up to three times that amount are casual golfers who may be wondering how to get a Playing Handicap™ in Scotland.
Some Sunday Post online content is funded by outside parties. The revenue from this helps to sustain our independent news gathering. You will always know if you are reading paid-for material as it will be clearly labelled as "Partnership" on the site and on social media channels,

This can take two different forms.

"Presented by"

This means the content has been paid for and produced by the named advertiser.

"In partnership with"

This means the content has been paid for and approved by the named advertiser but written and edited by our own commercial content team.

---
There could be a multitude of reasons for their position. Some might be unable to commit to joining a club due to family reasons. Many perhaps played regularly as a junior but now find their time and money more limited in their 20s and 30s.
In the past these players were often lost to the game, with many stopping playing and only rekindling their interest in retirement.
OpenPlay – a Scottish Golf initiative – aims to solve that problem. It allows golfers who are keen to play but can't make the commitment of club membership to still get a golf handicap in Scotland. That way these players are not lost to the wider golfing ecosystem. It could also mean their interest is held until a point where they do feel ready to join or rejoin a club.
So what are the benefits of OpenPlay?
OpenPlay has a range of advantages for the casual golfer and some perhaps unrecognised ones for golf clubs too. They include:
 You can get a golf handicap in Scotland
The first and most obvious benefit of OpenPlay is that it is a simple and inexpensive answer to the question 'How do I get a golf handicap in Scotland?' You sign up and then simply submit scores via the My Scottish Golf App, which is available for Apple and Android. Once you have submitted your first three scores you will have an handicap index in the World Handicap System. This will be valid for play on any course across Scotland and indeed abroad. All you need to do is have your score verified by a playing partner or someone who has witnessed your round. You can even submit scores from within Great Britain and Ireland through the App, or internationally by keeping a card and sending it back to Scottish Golf who will upload it for you.
It's a gateway to competitive golf
Normally as a casual golfer the closest you'll come to competitive golf is playing your pals for a pound on a Saturday afternoon. But OpenPlay gives you access to official competitions. You can enter the Ping Scottish Open series –a national championship run by Scottish Golf. It is open to anyone with a handicap of 54 or less and it has six qualifiers over the summer which lead to a grand final. Clubs may also let you play in their open events and you can get involved with societies who will run their own competitions.
Easy access to a wider network of golf
The OpenPlay membership ranges from those who have just obtained a handicap to highly skilled players. Around 5% of their members have handicaps of five or less and the membership even includes plus-handicappers. One OpenPlay member made it through qualifying for last year's Scottish Men's Amateur. OpenPlay also supports access for those with disabilities and members of the Scottish Blind Golf Society are signed up to it. It's a wide and varied network of keen golfers, getting the most out of their games. It's also a different demographic to club membership. The average age of the club member is 57 while the average OpenPlay member is 39.
It's a stepping stone to greater participation
OpenPlay is a great way to progress from curiosity about the game to greater involvement. It's ideal for those who have spent some time at the driving range and are thinking about playing regularly. OpenPlay gives them a chance to get into the game before making the commitment of club membership. They can sample local courses and get a feel for how they want to move their game forward. While doing that, they will be bringing in an extra source of revenue to the clubs they play at. They will contribute green fees and may spend money at the shop and bar. It can, in fact, be an excellent marketing opportunity for clubs. Scottish Golf points to an occasion where six OpenPlay members competed in an event and three of them went on to join the club it was played at.
---
OpenPlay only costs £50 a year or £4.99 a month. So if you're wondering how you can get a golf handicap in Scotland just sign up through Scottish Golf now.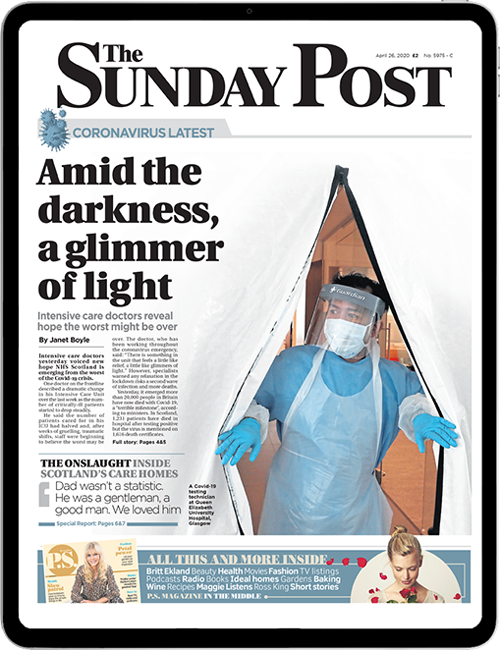 Enjoy the convenience of having The Sunday Post delivered as a digital ePaper straight to your smartphone, tablet or computer.
Subscribe for only £5.49 a month and enjoy all the benefits of the printed paper as a digital replica.
Subscribe