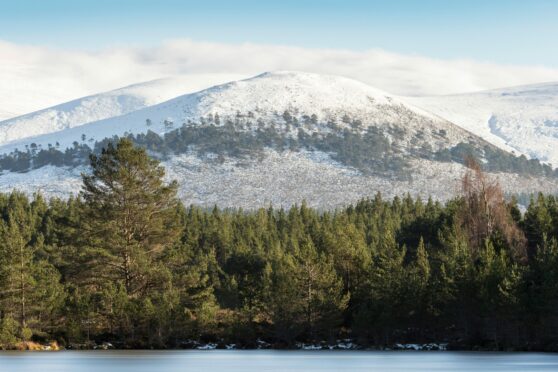 If you had just one day to spend exploring the Cairngorms, you could do no better than take a walk along Glen Feshie, taking in Sgor Gaoith and its neighbouring Munro, Mullach Clach a' Bhlair.
In a single day out, this route encapsulates the incredible variety of landscape, climate, animal and plant life that makes this part of Scotland so special. The usual start and finish point for walks here is at Achlean – just a half-hour drive on mostly single-track roads from Aviemore. It feels much more remote though – far from the bustle of the tourist industry centred around the Highland town and the nearby Cairn Gorm mountain.
Your journey takes you up one of the most beautiful glens in the country, on excellent tracks on the valley floor beside the cool waters of the River Feshie. Later, you climb among mighty Scots pines – some easily 300 years old – as the path twists among sections of native woodland. Underfoot, either side of the track, are thick carpets of blueberry, heather and wildflowers.
The area teems with life – butterflies and bees flit between flowers, and the woodlands are a stronghold of the red squirrel, a creature under so much pressure elsewhere. Later, as you climb into the mountains, you reach the Moine Mhor – or Great Moss – an enormous shallow bowl 1,000m (3,281ft) above the valley and home to the two Munros. It's lower than the vast plateau of the Cairngorm hills, which sits just to the east over Glen Einich, and I think it's also more attractive.
In high summer it's a verdant, almost lush place – at least as far as high mountains are concerned. Mullach Clach a' Bhlair is just a slight rise on this vast plain – unless they're Munro-baggers most probably don't bother walking to it. But it makes a great start point for a fantastic high-level moorland walk of more than 6km (3.7 miles) to Sgor Gaoith.
West lie the wonderfully bleak lands of the Monadh Liath, but it's the east that draws the eye. It's from the small summit of Sgor Gaoith that you get the best view – the ground drops in a vertical plunge to the gorgeous waters of Loch Einich. The huge bulk of Braeriach across the glen looks close enough to touch, its corries, great gouges in its western flanks. It's a rare view of one of the highest mountains in the country – indeed, it must rank as one of the best views in Scotland.
With winter snows, this land is transformed into an Arctic wilderness. Storms can rise with a sudden ferocity, reducing visibility to zero, winds so severe that standing, never mind walking, is almost impossible.
And yet, on good days, the enormous snowy bowl makes a fantastic winter playground. Ski-touring or – as I tend to do – snowshoeing between the peaks makes for a memorable expedition.
Guide to Sgor Gaoith
Pronunciation: S-gaw-r Goo-ay
Meaning: Peak of the wind
Height: 1,118m (3,668ft);
Rank: 37
OS Landranger Maps: 36 & 43
Summit grid ref: NN903989 (cairn)
Nearest town: Aviemore is roughly 20km (12.4 miles) north. A bustling town in the heart of the Cairngorms, it has a railway station, a wide variety of accommodation, bars and restaurants, and several equipment shops. The Mountain Cafe does amazing breakfasts!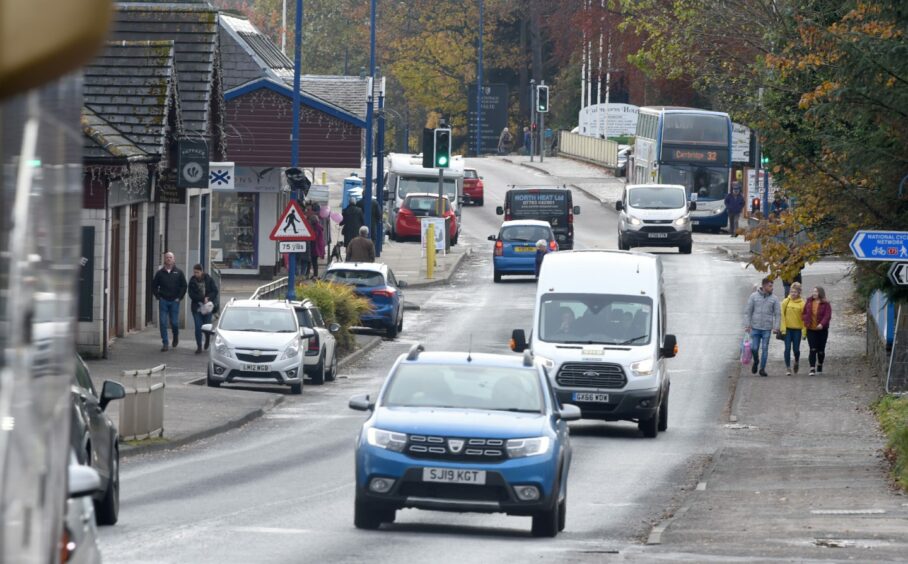 Reclusive owner who rewilded his estate
Glenfeshie Estate is owned by the reclusive Danish billionaire, Anders Holch Povlsen.
Povlsen – who owns several Highland estates – is now the second-largest individual landowner in the UK and the largest shareholder at online fashion retailer ASOS. Since 2006, a programme of rewilding has been carried out on his Glen Feshie lands.
Part of this involved a heavy reduction of deer numbers to allow the regeneration of woodland. The cull was controversial as it included stalking by helicopter and taking deer out of season.
But, with deer having no natural predators since the extinction of wolves and lynx in Scotland and numbers getting out of control, it was argued such drastic action was needed to bring balance to the ecosystem.
Today, the glen is rapidly regenerating and is already a land transformed from its recent past as an overgrazed, ecologically impoverished deer forest.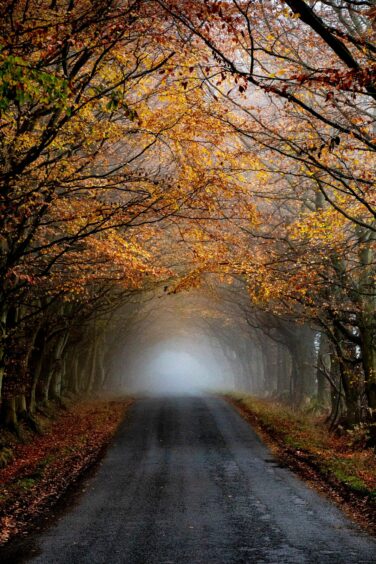 The route
Start Grid Ref: NN852976
Distance: 22km (13.7 miles)
Ascent: 1,020m (3,347ft)
Time: 8hrs
The car park lies 1km (0.6 miles) north of the road end at Achlean. Follow road south, take signed track to avoid farmhouse. Continue along east bank of River Feshie. There are a couple of streams and rivers to ford, which could prove tricky after heavy rains. Excellent path leads through birch woods, then mature woods full of Scots pines.
Eventually you reach a crossroad of tracks – go left. Bulldozed route rises up to Coire Caol and the plateau. At the bealach, there's a junction – the right-hand fork leads almost all the way to summit of Mullach a' Clach Bhlair. The tracks are quite unsightly – something of a scar on what otherwise feels like remote, wild land, but make for quick progress From summit, head just east of north to Carn Ban Mor. From there it's 2km (1.2 miles) north-east to summit of Sgor Gaoith with its wonderful views.
The return route sees you head back to Carn Ban Mor. Rather than take in summit again, skirt it on the north-west flank to pick up a track – the Foxhunter's Path – that takes you down into Coire Fhearnagan and out to Achlean. In summer and winter this can be a pleasant walk – though the Moine Mor can be a bit soggy when there's no snow cover.
In poor visibility, the relatively featureless plateau presents a very difficult navigational challenge. The great cliffs on which Sgor Gaoith's summit cairn perches are also prone to cornice in winter. Great care is needed.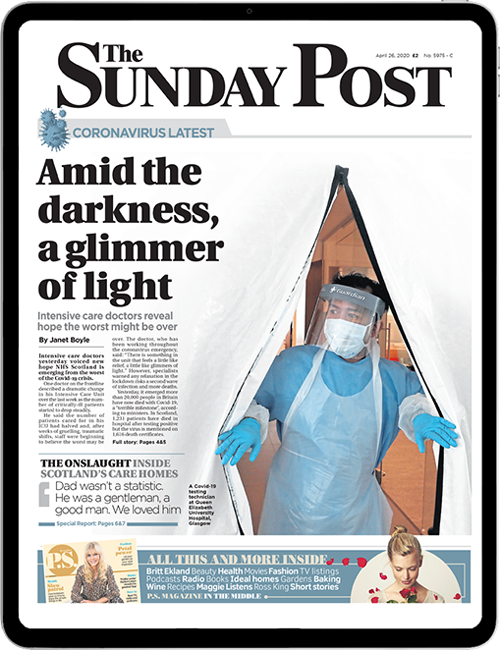 Enjoy the convenience of having The Sunday Post delivered as a digital ePaper straight to your smartphone, tablet or computer.
Subscribe for only £5.49 a month and enjoy all the benefits of the printed paper as a digital replica.
Subscribe