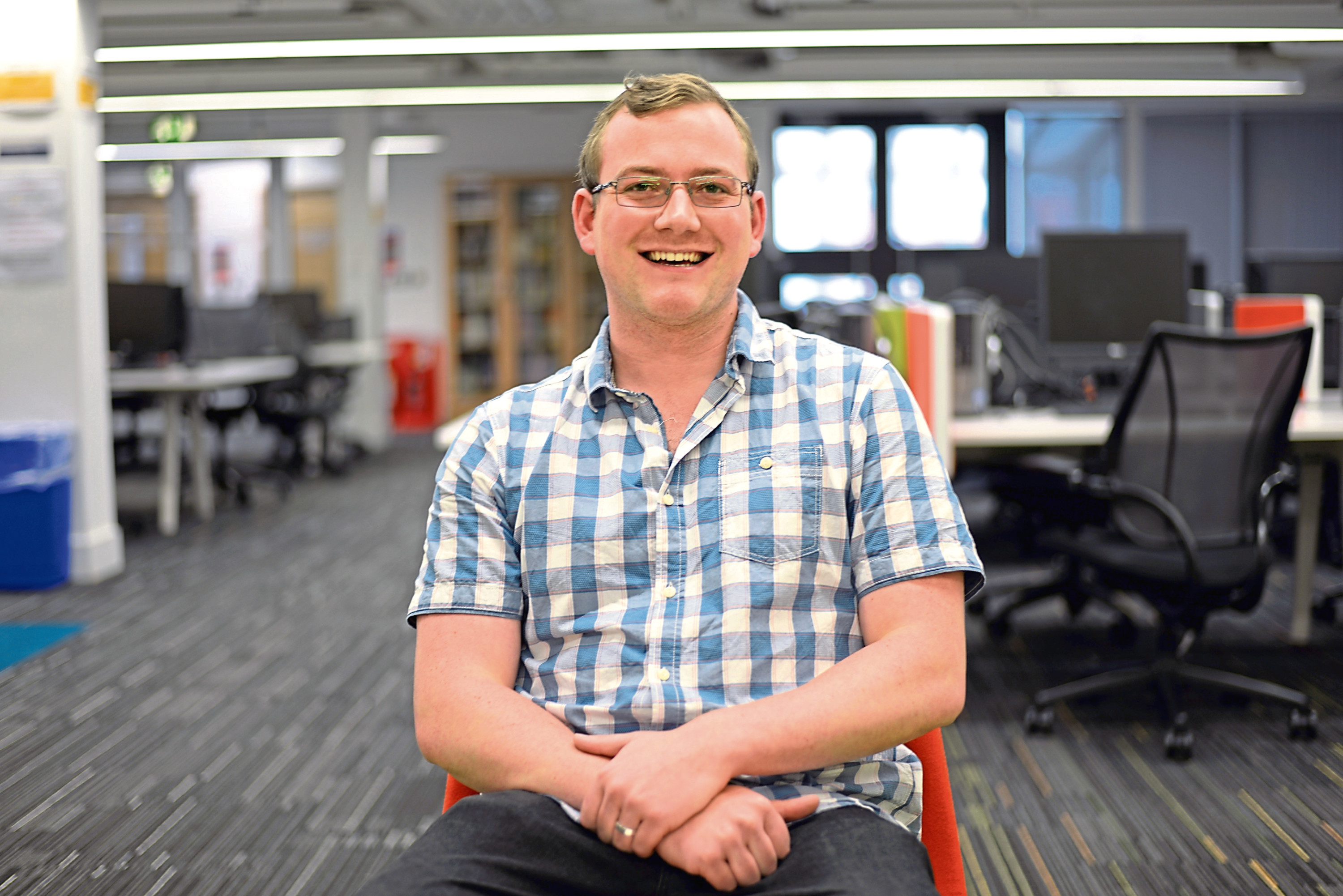 ADAM BLACK used to avoid situations that would highlight his stammer – now he embraces it and is helping make the world think about it.
It was 12 years ago that the Glaswegian took the brave decision to throw himself into a new job that would leave him with no hiding place.
As a teacher!
As he reveals, it has proved to be the best decision he ever made, having previously held down jobs where he could hide away and not have to speak in front of people.
"For years and years, going through school and then college, I would try to hide away from it," admits the 29-year-old. "But with stuttering, the more you hide, the more it comes out.
"Psychologically, you're not tackling things. So I started on a programme where they told me just to try, to give it a go, and it changed everything.
"I treat it like a sport in which I'm not going to hit the target every time but I'm going to hit it most of the time. It's just about having that go at it, that's the important thing."
When he describes how hard it was, it's all the more amazing that Adam can now read to his two sons before they go to sleep, and talk in front of classrooms every day.
"People don't see the internal struggle you might be having," he explains. "For me, just saying my name, Adam, was one of those things I could not do. It was too personal.
"If it came to it, and people were asking my name and I knew I couldn't say it, I would just change it to John. There were so many embarrassing moments.
"You'd meet those people again when you were with your pals, and those people would say, 'All right, John?' and it was cringey stuff! It's horrible.
"There was another time when I was leaving a kilt at the drycleaners. They asked for my name and I couldn't say it, so I just made up a name. When I went to collect it days later, I gave my ticket, they asked for my name and I couldn't remember the name I'd given.
"I had to tell them the whole story to explain, and it was embarrassing. It makes you feel very small, which isn't nice."
Something that many non-stammerers assume is that you should never finish someone's sentence for them, as it can cause offence. To my surprise, Adam reckons that is not always the case.
"I'm in two minds about it," he says. "There have been moments when I was really thankful that I was helped out. However, on the other side, I've had moments where people ended my sentence and it wasn't the words I was going for.
"So then you have to persevere. So maybe the best advice is not to finish sentences."
He did think The King's Speech, the hit movie about the future King George VI's speech troubles, was spot-on.
"I thought it was a pretty good representation of how he probably felt," Adam agrees.
"The approaches in the film are a bit out-of-date now, but at the time they were perfectly applicable.
"That is how much it can hurt you, that he did not want to be the King purely based on the fact that he stuttered. What an amazing thing, to almost not become King. So yes, I thought it was a good film and it helped people understand the pain you go through."
Are people in our supposedly more enlightened times more sympathetic and understanding than they once were about people who stutter?
"I've had teasing in the past, but I've never been really harshly picked on, so I've never found it too hard," Adam points out. "But I have met people who've had it really hard.
"I think it just depends on the people you have around you. I was lucky to have a group of good friends, and if anyone took the mickey they would stick up for me.
"As a teacher, it's a great job and I really enjoy it. For me, it's more than just teaching, it is also about the talking. I focus on pushing myself into new situations and talking as much as possible.
"If I find myself teaching a new topic, I find it really enjoyable because I know there are going to be new things to talk about.
"The more I do it, the more I realise that the students are more interested in the content of what I am saying than in how I actually say it."
As you can see, becoming a teacher is proving to be the best scenario to drop himself into, rather than a nightmare one. Strangely, though, some subjects seem tougher to speak about than others.
"It's amazing, brilliant, to read to my two sons," Adam admits. "I always thought I would just be the quiet guy in the house. As with anything, it has turned the other way and I'm involved in everything and being a proper dad is really nice.
"There was a day in class last year when I was reading Charlie And The Chocolate Factory, and I was finding it so tricky. There were so many times on each page where Willy Wonka and Charlie Bucket appeared.
"These were words I just could not get past. What I did was I came home, got on the phone and just called people and practised it over and over, making about 80 calls!
"The next day, I tried those tricky two pages again and it was absolutely fine."
The bane of many people's lives, stammering isn't something you can choose to have or just get rid of. But embracing it as Adam has done, and never giving up, makes all the difference in the world.
"It's a neurological condition," he explains. "About 5% of primary-age children stutter, and up to about the age of 10 that dwindles down to 1%.
"So it's purely your neurological make-up, though there are some stories where people think there may have been trauma in your childhood. But there is no academic research out there.
"I had a really happy upbringing, though. I am a twin, however, and it is more common in twins and left-handed people. But my twin brother doesn't have a stammer.
"Pressure situations and stress can make it trickier, but I think that is just because you have other things in your head and that means you have to try that bit harder.
"If you have a bad day, just have that sporting mentality of getting back out there and trying again."
For more on the programme that helped Adam, visit
https://www.mcguireprogramme.com/en
Another very good source is
https://www.stammering.org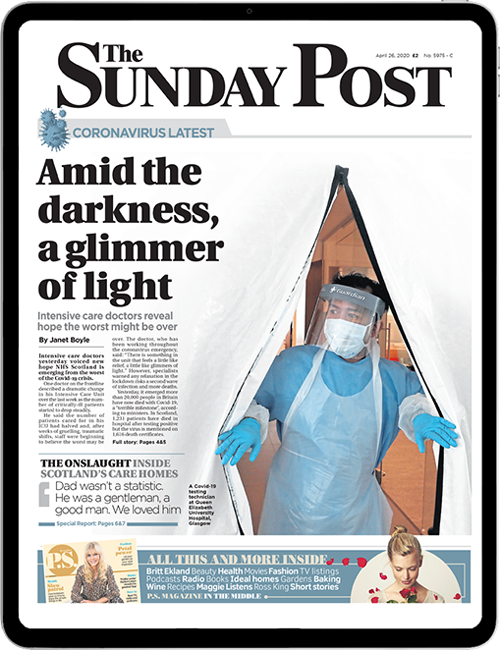 Enjoy the convenience of having The Sunday Post delivered as a digital ePaper straight to your smartphone, tablet or computer.
Subscribe for only £5.49 a month and enjoy all the benefits of the printed paper as a digital replica.
Subscribe