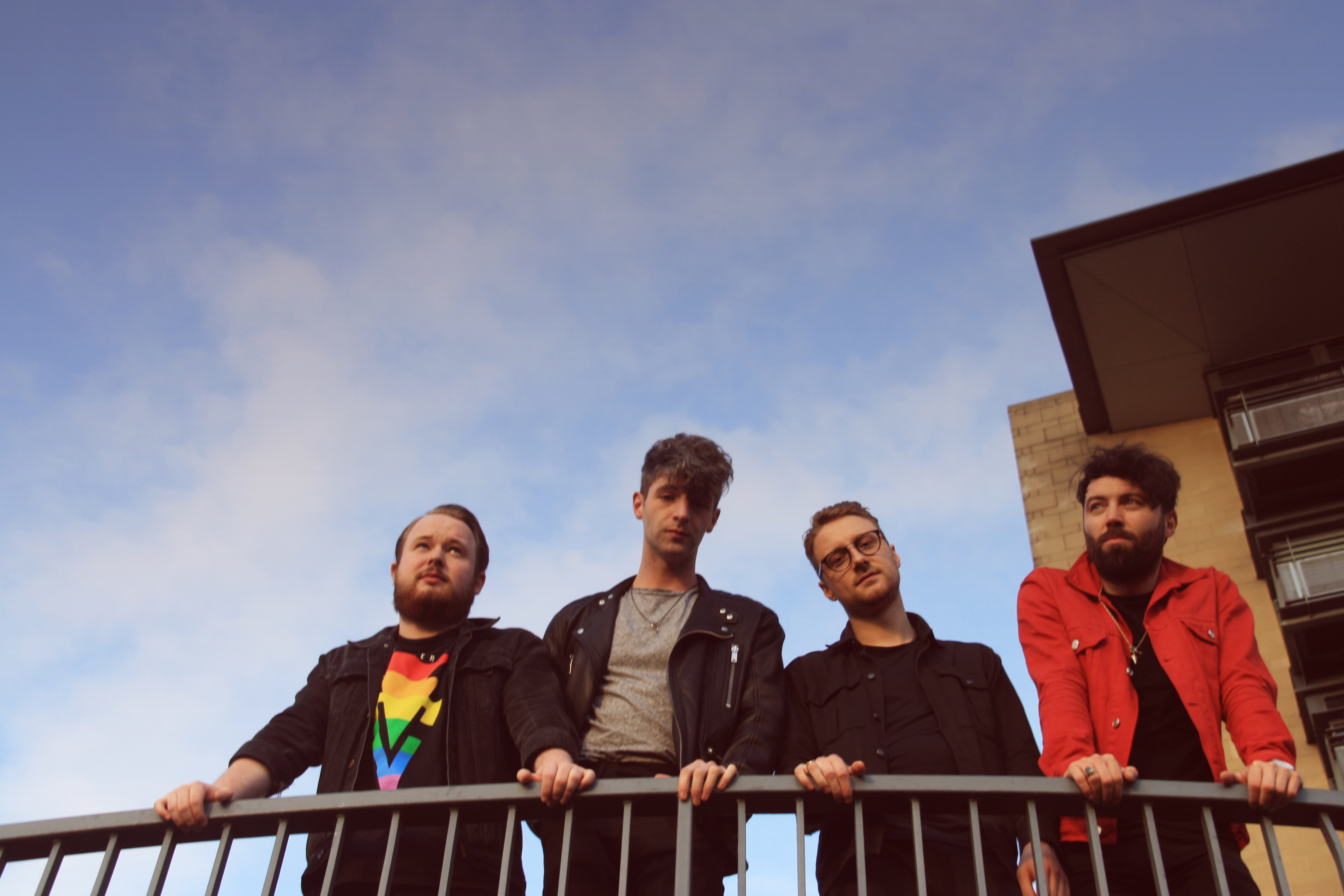 EXPLORING the issue of domestic violence through a pop song is a difficult task, but can make for a powerful, thought-provoking listen.
Glasgow band Long-Distance have done just that with their latest release, Violent Type, which draws on the experience of survivors.
Hard-hitting and at times haunting, it uses the words and memories of real people who have been in such situations, exploring the guilt that people suffer rather than the events themselves.
"It's the guilt they might feel when it all kicks off, and they might think it's their fault," vocalist Scott Gibbins explains.
https://www.youtube.com/watch?v=1L5IJ04N4Gg
"That's something we wanted to explore in that song and the lyrics. We think it's a really important and prevalent topic in this day and age.
"We were obviously very aware that we were four boys writing about a topic. It wasn't based on a singular event or experience, it's just a subject that's crept into our lives in a lot of different ways.
"In terms of the lyrics we spoke to people really close to us and people that had experience of this. We did our research as well.
"Some of the lyrics are real phrases that people said to us or that we heard or we read just so we were keeping as much as we can the truth of that subject.
"Instead of trying to glamorise it we're trying to show that this is something that a lot of people need to be alerted to, the different types of things that can happen in this sort of situation."
Previous releases by the band, Be A Man and Grail, have also explored topics that are often difficult to talk about, or need highlighted.
And that's the aim of everything the band wants to release.
"We try and explore important topics – even though we try and write pop songs," says Scott.
"Our last song was about the death of my father and how I struggled to support my mother through that and in the aftermath of it.
"Music for us is just another way we can express ourselves. It has to be an extension of us anyway, which is where a charity angle comes into play as well.
"Music helps us and if we can then help with our music then that would be the best thing."
Great afternoon with the fantastic @longdistanceuk who have kindly chosen to donate all proceeds from their record sales to Simon Community Scotland. A day of sharing ideas, raising awareness, and plotting to take over the world…obviously. Amazing guys. Watch this space! pic.twitter.com/awYk2ah98T

— Simon Community Scot (@SimonCommScot) September 26, 2018
All proceeds from Long-Distance releases are going to the charity Simon, which helps victims of homelessness across Scotland.
"Simon's really amazing. They're such a vital charity," Scott says. "They have a street team, they're always out and around supporting people.
"Homelessness for us and for me especially is such an important, prevalent issue right now.
"In the days we're living in now a lot of people are in debt, and so many people are turning to payday loans and things like that.
"All four of us are a payday away from losing where we live or not having any money left to survive and defaulting on payments.
"We don't feel that's something that should be happening in the time we're living in.
"We feel the attitude towards that needs to change. We're not saying we can change it but if we can shout about a charity as important as that then that's what we want to do."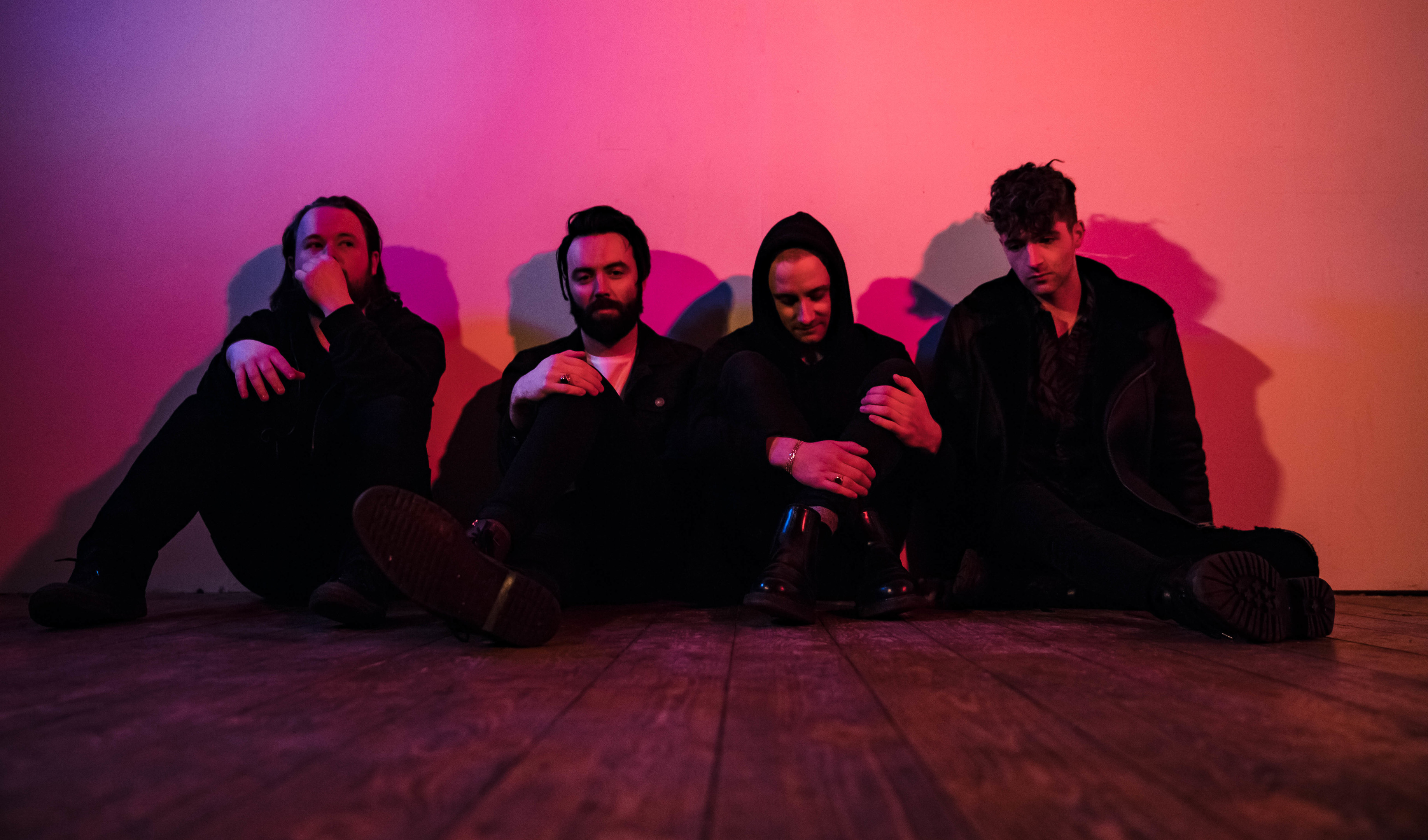 The band was formed when Scott  moved up to Glasgow from Portsmouth, and came together with a group who had just parted ways their vocalist.
With Jonathan Cairns (guitar), Andrew McLaughlin (bass) and David McManus (drums), the four piece took their time to find their sound before releasing music as Long-Distance.
"As a new band it took a while for us to gel and get things into a groove. Now we're out and about and ready to go," Scott says.
"We describe our sound as ambient or alternative pop. Our songs always try to retain a bit of a pop sensibility.
"We all listen to a lot of pop music so that keeps us grounded to not create eight minute epics or anything like that.
"We always say Prince is our biggest influence. A question we always ask ourselves if we're ever stuck in a bit of a rut is 'what would Prince do?'"
beyond excited to announce our first ever headline shows. more news this week. thank you for your support ?#live #music #glasgow #edinburgh #glasgowmusic #glasgowmusicscene #scotland #newmusic pic.twitter.com/lhfuu7h9a0

— L O N G — D I S T A N C E (@longdistanceuk) July 28, 2018
The response to their music has been positive, and the band are now focused on their first ever headline shows in Glasgow and Edinburgh, and eventually an EP.
Scott says: "We're happy people have seen it for what we intended it as and it's something that means a lot to us.
"Our songs always mean a lot to us – we wouldn't put something out that we weren't totally behind especially with the subject matter as hard hitting as this.
"We've been quite slow in getting more music out. I think that's because we take our time getting things right. Our next step I think is going in and writing something a bit longer, maybe an EP.
"We're always learning, even though we took quite a lot of time to emerge it doesn't mean we're not still learning our craft. We still want to keep progressing and make every release better than the last one."
Long-Distance: The Hug & Pint,Glasgow, Friday October 26 & Leith Depot, Edinburgh, Friday November 2
---
---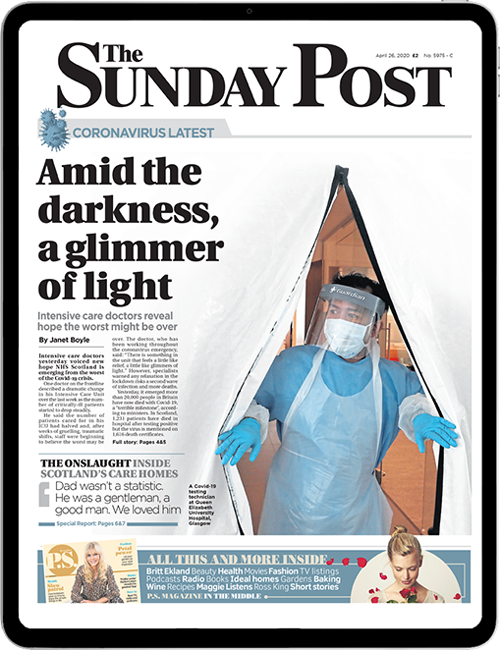 Enjoy the convenience of having The Sunday Post delivered as a digital ePaper straight to your smartphone, tablet or computer.
Subscribe for only £5.49 a month and enjoy all the benefits of the printed paper as a digital replica.
Subscribe