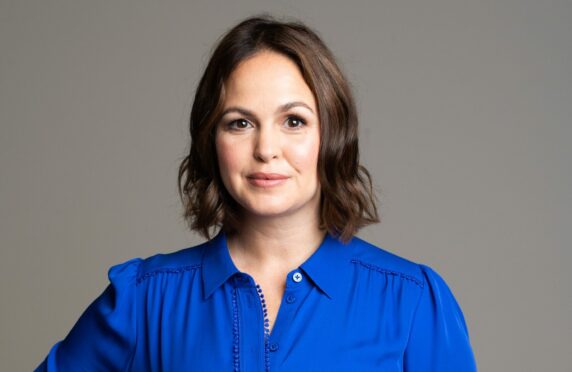 Actress, podcaster and writer Giovanna Fletcher chats about the juggle struggle and being on the road.
You are currently on tour in Peter James' Wish You Were Dead – how is it going?
It's been so much fun. Every week feels like a brand new adventure with new digs, a new theatre and travelling. We've been doing group activities together. I'm also doing my podcast and trying to get to grips with the next book as well, but I think it's important to make the most of the places while we're there. It's a really nice way to see the UK.
What is Wish You Were Dead about?
It follows DSI Roy Grace, Peter James' famous character. I'm his wife and pathologist, Cleo Morey. Usually we see her in the morgue, but she's a new mum and is currently lost in that world. They go to France on holiday, but realise it's not the holiday they hoped for, as it seems Roy's past is catching up with him. Cleo is playful and caring, but there's a feistier side to her and, when things take an unexpected turn, she shows an animalistic side in protecting her baby.
You trained as an actor, so does it feel like a full-circle moment to be doing this?
Everything has changed so much in the 20-plus years since I studied. Back then, you were more likely to have to stay in your lane – pick one thing and not deviate. But the life experience you gain from other things is invaluable and I wouldn't be the actress I am now if it wasn't for the other things I do.
Are you looking forward to coming to Glasgow and Edinburgh on tour?
I was in Glasgow for six weeks around 2010, working at the Citz on Backbeat. I loved my time in the city; I stayed in the west end and had a lot of fun, but it was pre-kids.
So how is touring now you have three kids?
The trick has been trying to get back home on Saturday night or Sunday morning and spending as much time there as possible. The boys will join me in Edinburgh during the Easter holidays, so we'll do lots of exploring. They're obsessed with Harry Potter, so anywhere we can go to do with Harry Potter, we'll be there.
You've written 12 books in the past 10 years. How much discipline does it take to maintain that schedule?
It definitely does require discipline. Right now, I'm working on how to be one character in the evening and trying to get into this other character's world in the daytime, and making sure they don't bleed into one another or stop me creating the other.
Your podcast, Happy Mum Happy Baby, has been a huge success. How important is that to you?
I met a mum yesterday who had some real difficulties post-birth and she said the podcast helped her – I don't take things like that lightly. It's a place for big discussions to happen, whether that's maternal mental health, baby loss, child loss, IVF, miscarriage – I feel so grateful we don't shy away from the big topics, because talking about it makes people who have gone through it feel seen and heard. There are so many ways to include people in the conversation and so many nuances within each topic, and I don't see it ending anytime soon. I'm helping people share their stories, and I feel a pressure in making sure I do them proud in the sense that I can help to share things in the best way possible.
You and husband Tom (Fletcher, from McFly) must spend a lot of time comparing diaries?
The juggle struggle is definitely a thing! It's about working the diaries out together and finding out what the priorities are and what we want to achieve, and how it looks for the kids. It's always a balance, and I think it's also about stopping every now and again and saying this isn't working, so how can we change and improve. I'm lucky that nearly everything I do, I do because I'm passionate about it, and I feel lucky that all my jobs are fulfilling to me.
---
Wish You Were Dead, Theatre Royal, Glasgow, Tuesday-Saturday, Festival Theatre, Edinburgh, April 3-8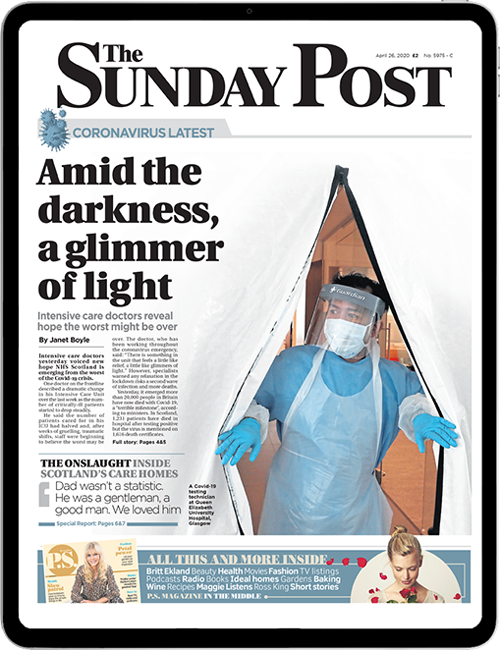 Enjoy the convenience of having The Sunday Post delivered as a digital ePaper straight to your smartphone, tablet or computer.
Subscribe for only £5.49 a month and enjoy all the benefits of the printed paper as a digital replica.
Subscribe