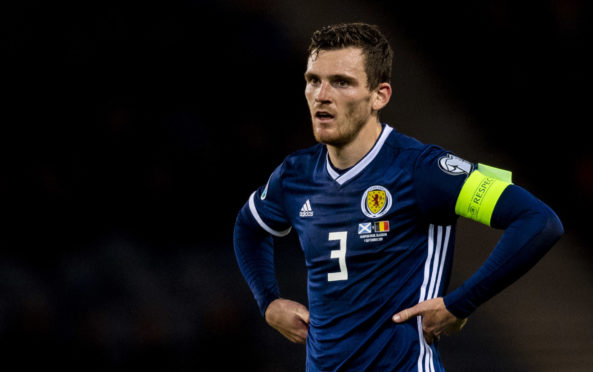 It is mildly startling to hear Gary Naysmith describe himself as a harsh critic of Andy Robertson.
The man who currently fills the Scotland left-back position Naysmith used to inhabit is, after all, a footballing phenomenon.
At 25-years-old, Robertson is a Champions League, Super Cup and Club World Cup winner.
Before the season is out, he will become part of the first Liverpool side to win the league in 30 years. And what a celebration that should be.
Naysmith, who won 46 Scotland caps between 2000 and 2009, a dozen more than Robertson's tally stands at now, does not quibble with his club form.
What he does argue, is that the Glasgow-born star is not nearly as impressive when he is wearing a dark-blue jersey as he is in a red one.
"Listen, it would be typical of Andy to prove me wrong by becoming the first man to lead Scotland to a major Finals in over 20 years," said the man who was part of the Scotland side who crashed in the Euro 2004 play-offs to Holland.
"The Nations League play-offs are coming up (Israel are at Hampden in the semi-final on the 26th of the month and, hopefully, the final just five days later) and they give us a real shot at getting there.
"I am a big fan of the format. You get put up against teams of similar rank and if you can't beat them then you don't deserve to take part in the Euros.
"However, while I really do believe we have the talent to get us there, we will need to produce it, and here I am talking about the likes of Andy.
"You watch Liverpool on TV every week and you see him playing fantastic football, flying up and down that wing and producing loads of assists.
"As a Scotland supporter you naturally want him to be delivering that kind of quality when he comes up to play for us.
"Unfortunately, it never seems to happen. I know I am being a harsh critic for saying this but it is a real source of frustration.
"Why is it the case? There could be quite a few factors.
"International football is a lot different to the club game. You are only meeting up with the squads a few times a year for starters, and there can be a lot of changes between games what with injuries and changes in form.
"So there is not the same continuity you get at club level.
"I think, in Andy's case, you are also looking at a situation where he is something of a big fish in a small pool when he plays for us.
"He is the captain now and will feel all the responsibility that goes along with the role, especially as we are so desperate to end the long wait to get back to a tournament.
"Plus, as much as international football is a very high level, it is not quite as high as you get in the latter stages of the Champions League. Andy doesn't have Virgil van Dijk playing inside him when he is with us.
"It is not the first time we have seen this with international players, it has happened a few times over the years.
"The good news is that Andy is a guy who gets to write his own scripts.
"To go from being a kid at Queens Park tweeting about being skint a few years ago, to where he is now, really is like something you would see in a film at the cinema.
"At every stage of his career, released by Celtic as a kid, amateur at Queens and the progressive step-ups at Dundee United, Hull City and Liverpool, he has had major challenges to face and on each occasion he has met them and more.
"He has just got better and better as the years have gone on. Again, you watch him on the TV in the biggest Champions League occasions and he is never fazed.
"It doesn't matter if it is Lionel Messi, or whoever, he is up against, he goes out and plays his own game.
"So, as I say, it would be typical if he was to be the guy who leads us to a Finals after all this time and, genuinely, I would be thrilled if he did."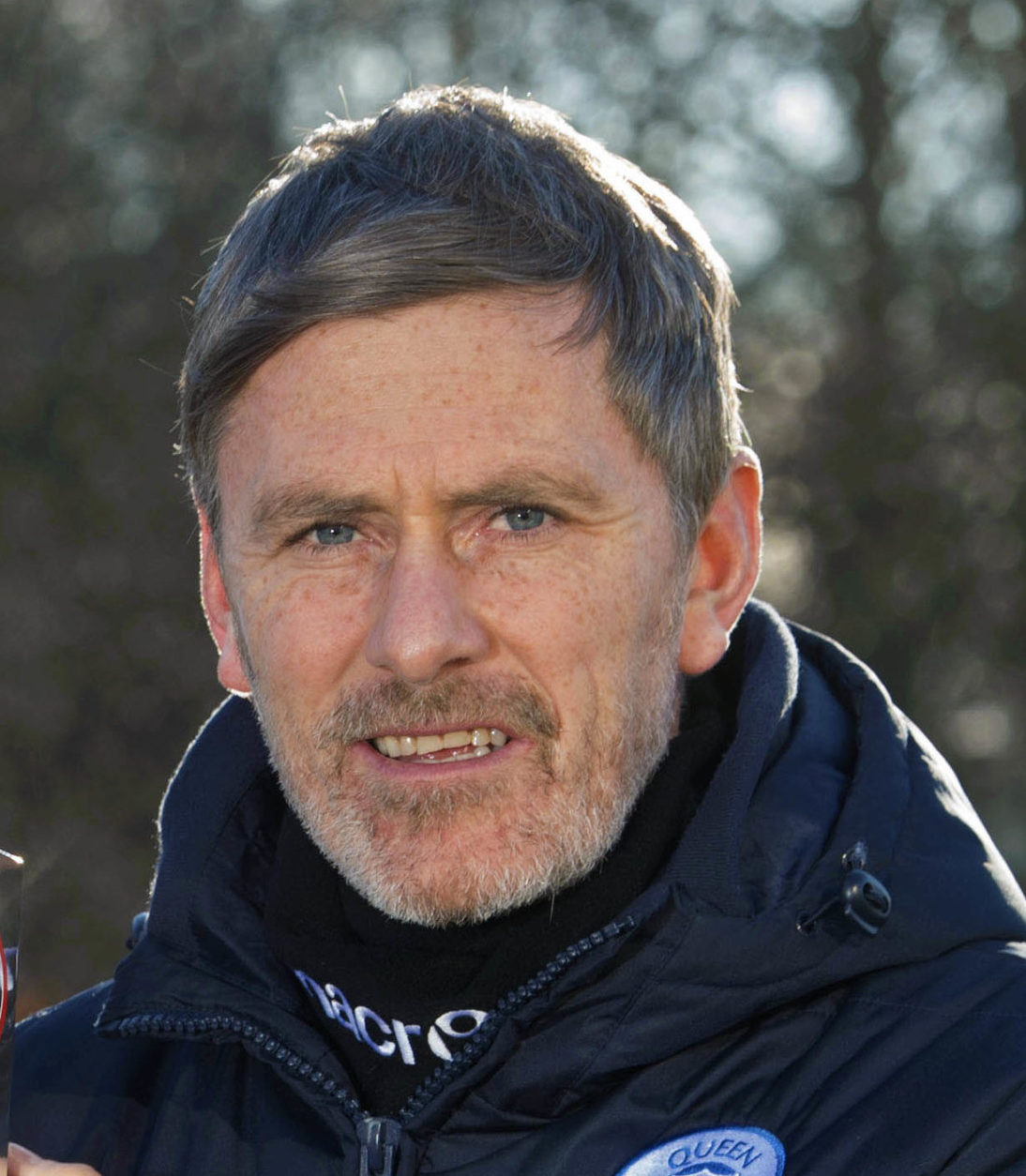 In fact, Naysmith, the former manager of Queen of the South and East Fife, admits to fretting that Robertson can stay healthy for the visit of Israel and, if successful, the Final away to the winner of Norway and Serbia five days later.
"We have had years of the debate about whether it should be Robertson or Kieran Tierney at left-back but that is not really an issue now," said the 41-year-old.
"Kieran has had bad luck with injuries since getting his big-money move down to Arsenal and had to watch on from the sidelines.
"Now that he is back to full fitness, it is clear he has a fight on his hands to get in the team.
"Sead Kolasinac has picked up an injury which does clear the path a bit but Bukay Saka has been terrific in the role.
"There have even been reports suggesting that Arsenal might be prepared to sell him in the summer, which is unsettling for any player.
"So I don't think we can be looking for too much from him.
"A more likely option is Greg Taylor, who Steve Clarke knows well from his time at Kilmarnock and has already stepped in for us and acquitted himself well.
"But what we want is Andy there and really producing."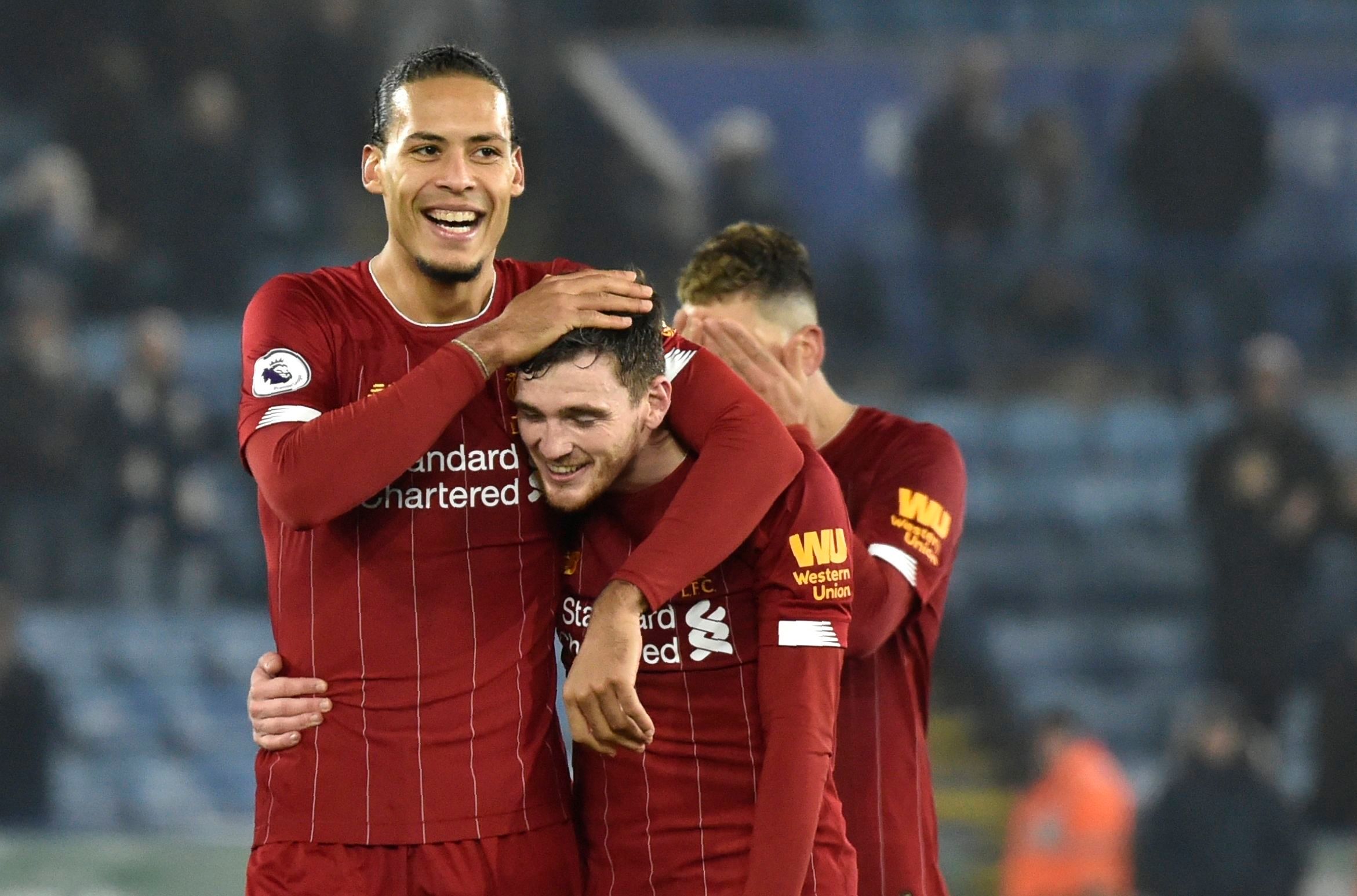 Naysmith, who now works as loans manager for Hearts, overseeing players the Edinburgh club have out on development projects, says he is generally pleased with where Scotland are at heading into the play-offs.
"I can see a lot of positives right now," he said. "John McGinn gave us a new dimension over the last few games playing behind the striker.
"He timed his runs so well and got on a wee scoring streak – seven goals in six games – as a reward.
"He has been out injured. But all the talk seems to be that he should be OK now, so that is a huge boost.
"I would say the same about the fact Leigh Griffiths is back playing regularly for Celtic and scoring goals.
"To have a striker of his experience available is a great option for Steve Clarke, who has been forced try several alternatives so far.
"Generally our attacking options are good with the likes of Ryan Christie, Callum McGregor and James Forrest on a high after another strong season at club level.
"More defensively, we have Scott McTominay of Manchester United, who impresses, and John Souttar is available again, which I know the coaches will be happy about.
"My gut instinct is that we will beat Israel and then, if we do that, it will be a case of backing ourselves to follow up against either Norway or Serbia away.
"Will it be good enough? We can't know that. But to be there playing for your country, fighting for an honour like that is what we all dream about as young kids watching the game.
"They are the lucky ones because they are the ones with the chance to put a smile on the entire country's face."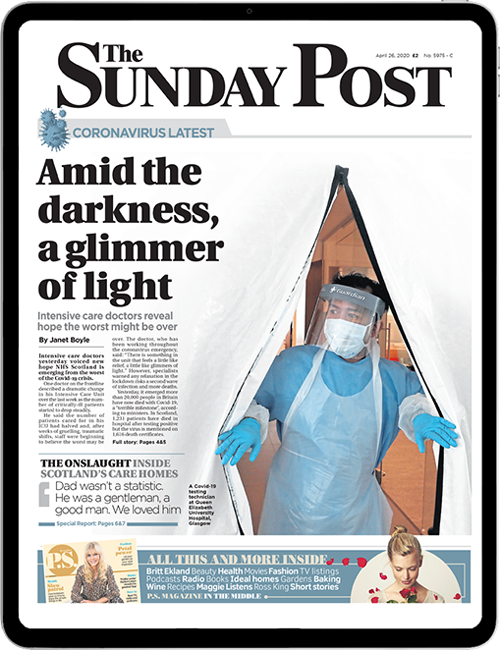 Enjoy the convenience of having The Sunday Post delivered as a digital ePaper straight to your smartphone, tablet or computer.
Subscribe for only £5.49 a month and enjoy all the benefits of the printed paper as a digital replica.
Subscribe