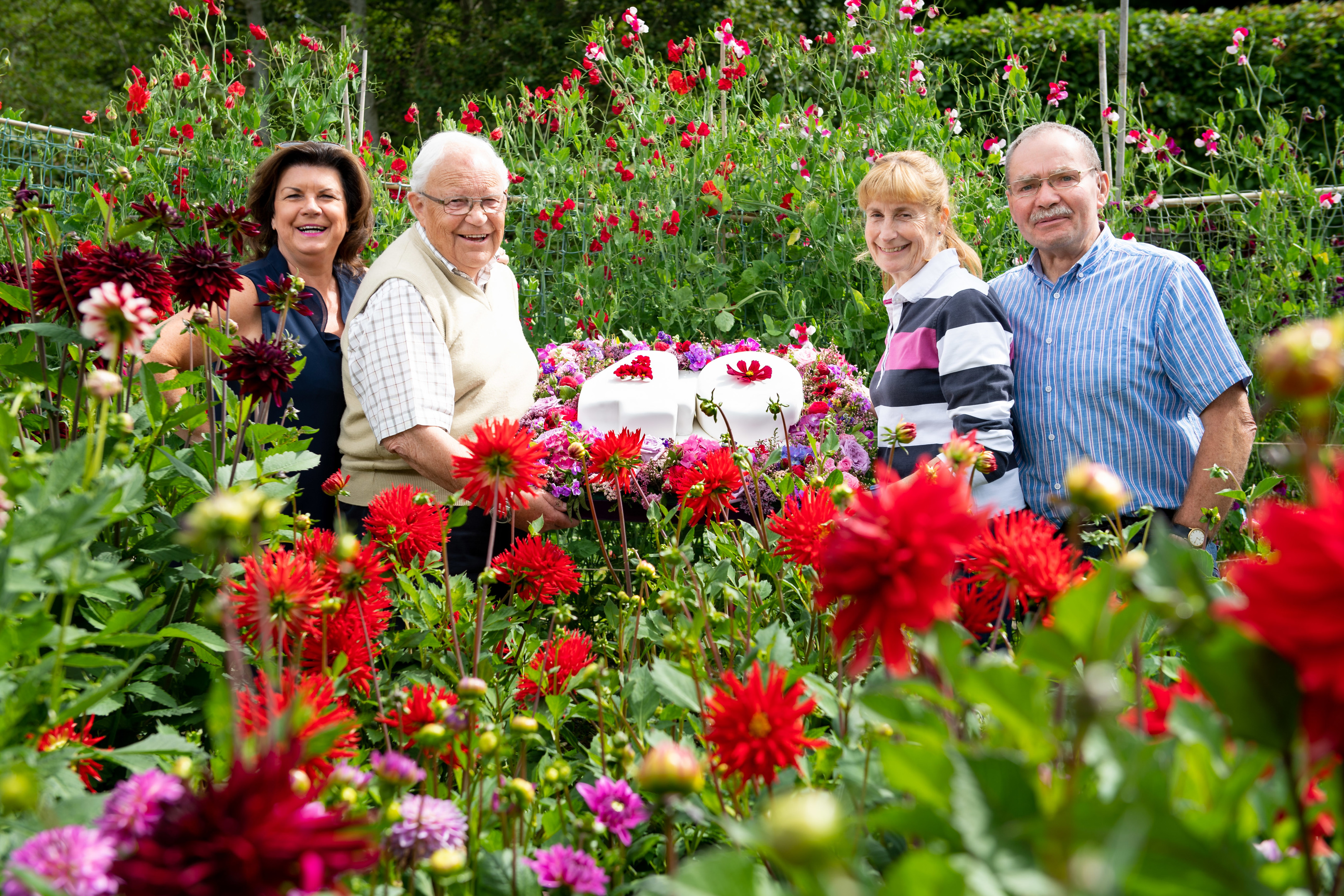 LIKE the hardiest of perennial flowers, The Beechgrove Garden comes back year after year, full of life and ready to brighten up our days.
The television institution celebrates its 40th anniversary this year and a new documentary to be aired next weekend unearths the horticultural hit's best moments – from the seeds of the show's format being sown to the programme breaking new ground with the first female gardening programme presenter on UK TV.
Beechgrove Garden fan – and previous guest star – Elaine C Smith presents the hour-long special, which digs into the archives for memorable clips and outtakes, as well as to speak to many of the show's former and current presenters, who reveal why an unusual initial scheduling time was the perfect tonic for success.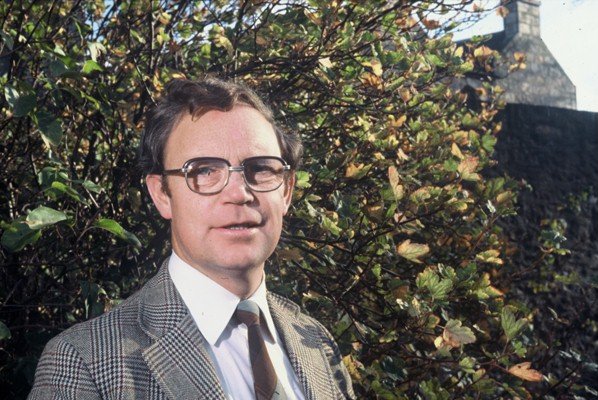 Elaine said: "The Beechgrove Garden – and its presenters – are now legendary in Scotland.
"Not just because they've been on telly for a long time, but because they are part of the fabric of what it means to be Scottish."
We've taken a look back at how that little acorn in 1978 became the mighty oak that is the much-loved programme today.
THE BEGINNING
A BBC Scotland executive visited a TV station in America, WGBH Boston, where they had the equivalent of the Beechgrove, called the Victory Garden, in the station's backyard.
Word of the Stateside gardening show reached BBC Aberdeen director, Mike Marshall, who had what he described as a "derelict piece of grass" behind the BBC's Beechgrove Terrace studios in the city.
The idea was to treat the space like that of a semi-detached suburban garden and work from there.
Former presenter Lesley Watson said: "We had just got our first house, our first garden, and this programme was starting about the same time.
"They were starting off a garden as well.
"So, I thought, right, I'm going to do exactly what they do."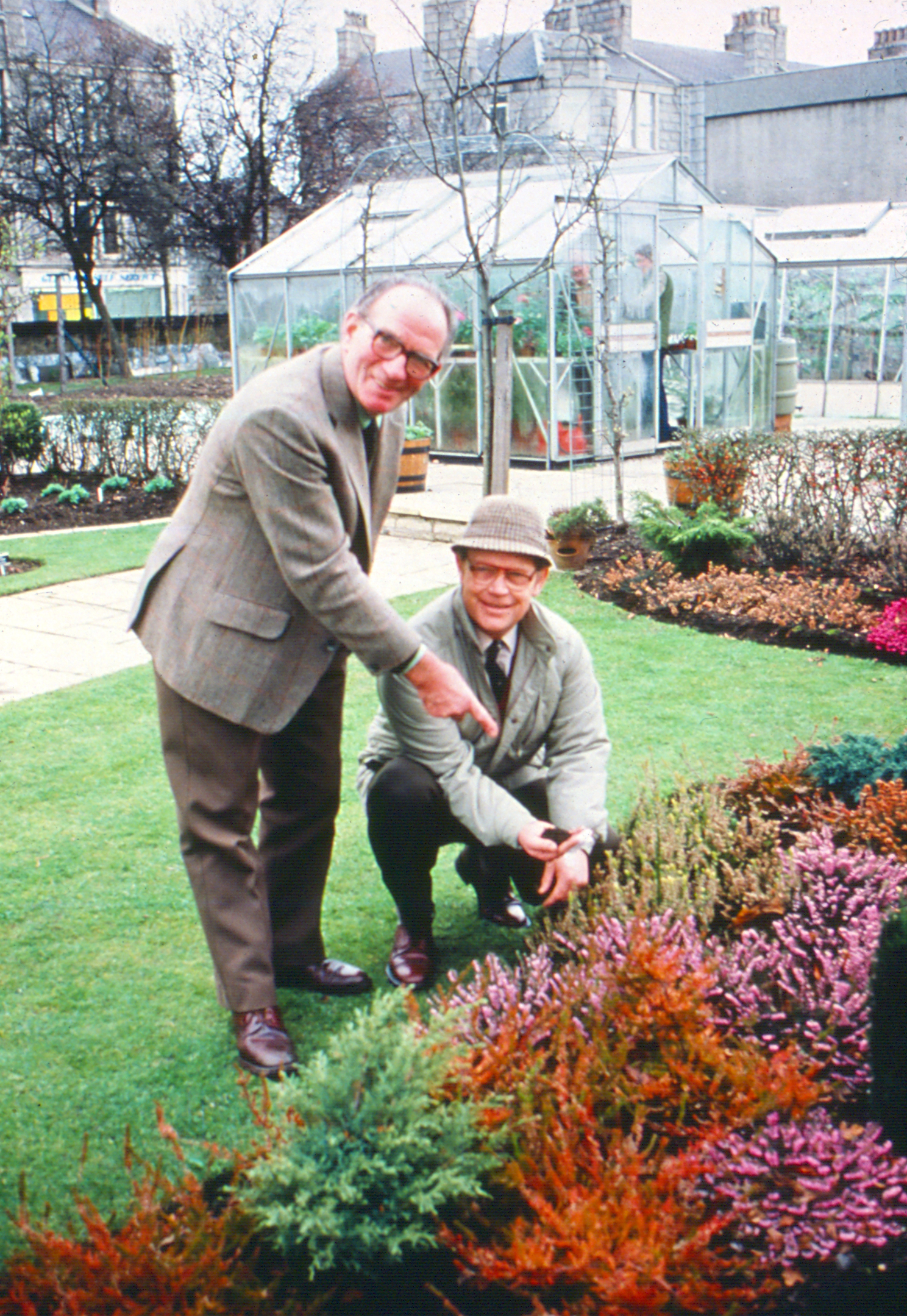 THE EVERGREEN
Alongside the seeds, saplings and specimens, a constant in The Beechgrove Garden since the beginning has been presenter Jim McColl.
He had a career as a horticultural advisor before joining the show, while his original co-presenter, George Barron, was 64 when the show started, having retired as head gardener at Pitmedden House in rural Aberdeenshire, where he had worked for 30 years.
The duo's chemistry, Doric banter and ability to laugh at themselves when something went wrong made them firm favourites.
Jim said: "In the early days, one of the funny things was when people said to us, 'What makes you think you know all of this and you can present it out there and you're doing the right thing?
"My answer to that was, 'George and I have 100 years' experience between us. If we cannae talk for three minutes about how to grow tatties, it's a poor do."
THE FANS
In the show's early days, a million people tuned in to watch Jim and George.
Elaine C Smith said: "That was almost a quarter of the Scottish population. That's unbelievable when you think not everyone had televisions."
What makes those viewing figures even more extraordinary is the show's scheduling – it went out at just after 10pm on a Friday.
"It was a God-given time because the guys were strolling home from the pub. 'What's on the telly? Oh, we might as well watch this', because Saturday mornings were when garden seasonal jobs were done, so it was a natural link," Jim said.
"The viewing figures just kept on going and the controller said every time you hit the million mark, I'll buy you a bottle of champagne. He had to do that several times." Every year, The Beechgrove Garden had an open day which attracted thousands of fans and gardening enthusiasts from around the country.
Jim added: "People came from far and wide. It was like queuing up to see Santa Claus at Christmas."
THE ACCENTS
At a time when regional accents weren't often heard on the BBC, even in Scotland, Jim and George's dialect endeared them to a whole new audience.
Jim said: "When you think back to when we started, BBC was held up to the right way to do things and the right way to speak.
"So here was a couple of yocals getting stuck in here in Scotland, doing our best to pronounce words properly."
Musician Phil Cunningham said: "It was great to hear a couple of couthie chaps having a chat in their own dialect. It was as if we'd suddenly been granted permission to embrace our own various Scottish cultures."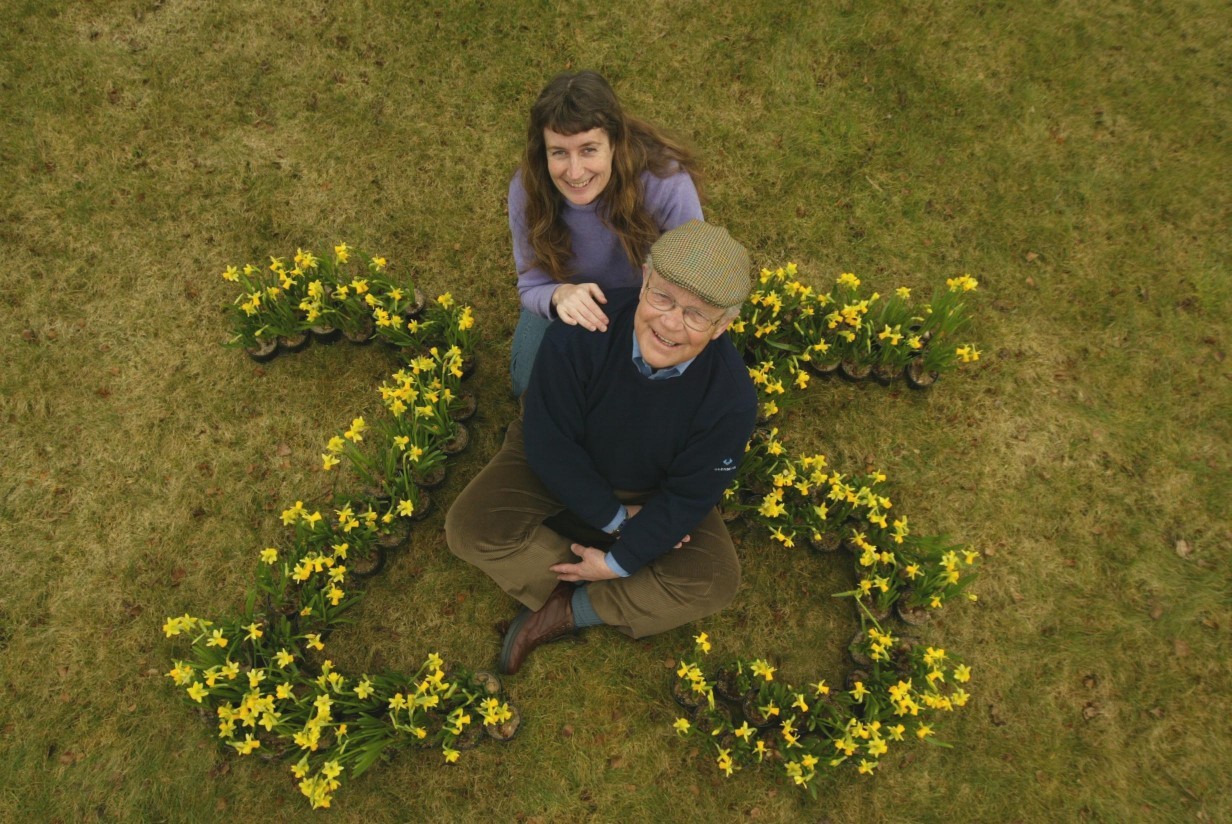 THE PIONEER
In 1986, Carole Baxter became the first woman to co-present a gardening show in the UK.
She had already been part of the Beechgrove team for three years off-camera, but stepping out in front created headlines, despite it coming in an era where Margaret Thatcher was the Prime Minister and Anna Ford had become ITN News At Ten's first female newsreader.
Carole said: "There were a couple of things that I said. One of them was, 'oh, you've got to be joking. You know I'm a female', because it was two men, Jim and George. And then it was Jim and Dick Gardiner for two years after that."
Jim added: "I just said, 'Give the lassie a chance!'"
THE MOVE
In 1990, the decision was made to redevelop the garden, which meant literally uprooting everything and starting again.
It caused an outcry from the press and public, but it went ahead and led to a public auction for keepsake plants from The Beechgrove.
There was even bigger change six years later, when the garden moved from its original home to an exposed, rural hillside on the outskirts of Aberdeen.
Carole said: "The old garden was quite small, maybe about a quarter of an acre, whereas on this site, we're talking about three acres."
Jim said: "I think the biggest benefit we had was a bit more space."
THE TUNE
Like Match of the Day, there is no mistaking the programme that's about to start when The Beechgrove Garden's theme tune kicks in.
Written by Phil Cunningham's late brother Johnny, Miss Tara McAdam replaced the original tune, Sponge, in the mid-80s and has become synonymous with the show.
Current presenter George Anderson said: "It is instantly recognisable."
THE TRIPS
The Beechgrove hasn't just been constricted to its eponymous garden.
Instead, it has been allowed to grow throughout the country, with countless roadshows, more than 250 community gardens created in a 20-year period, and the famous Hit Squad, the garden makeover team of Jim McKirdy and Walter Gilmour.
The duo travelled across the country, responding to cries of horticultural help and making over gardens in just one day.
Former Beechgrove presenter Bill Torrance said: "That started Ground Force and other programmes like that – they're to blame!"
The Beechgrove Garden Story, August 19, BBC One Scotland.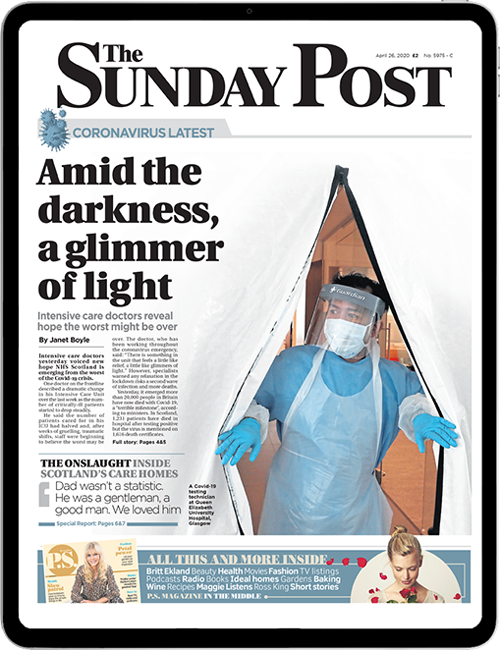 Enjoy the convenience of having The Sunday Post delivered as a digital ePaper straight to your smartphone, tablet or computer.
Subscribe for only £5.49 a month and enjoy all the benefits of the printed paper as a digital replica.
Subscribe