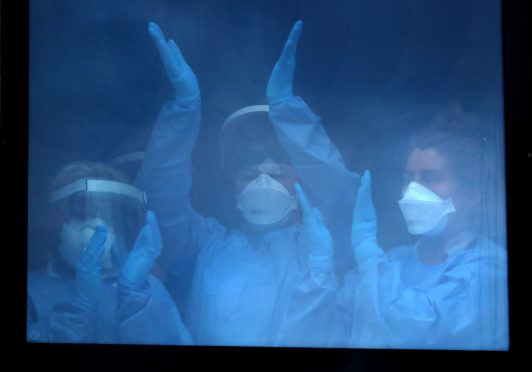 In his weekly dispatch for The Sunday Post, a doctor in one of Scotland's Intensive Care Units describes how the peak of Covid-19 patients seems to have passed but reveals how patients with non-related conditions seem sicker than ever.
Another week passes and Covid admissions to our intensive care unit (ICU) can be counted on one hand.
We are past the peak, but this pause only creates an expanse to view the troubling problems ahead. As coronavirus patients recover or sadly pass on, their beds are now beginning to fill with our usual workload, post-op patients, acute exacerbations of chronic diseases, major trauma and new acute illnesses.
However, there seems to be a preponderance of super illnesses we rarely see, the super sick. At first glance it would appear that "stay home, protect the NHS, save lives" has resulted in many patients suffering in silence, holding off seeking medical advice, leaving it too late.
We have had multiple patients over this last week that have come to hospital too late, having suffered at home with symptoms for days, weeks and in one case months, letting the infections or deteriorations take such hold over their bodies that not even the rigours of modern medicine could do anything to save them.
I wonder if the lasting legacy of tens of thousands of Covid deaths will be over shadowed by an excess death rate that stays elevated for years – killing thousands of patients, old and young, and of all ethnicities.
These excess deaths are now unavoidable because of the interventions we all adhered to, the staying at home, cancelled routine clinics, investigations and surgeries and the economic and certain deprivation that will follow the government's current choices.
While we can maintain through Covid, and hope for a treatment or vaccine, I see little we can do to hide from the impending wave of excess deaths.
We will only fully realise the implications of our choices as the months and years stretch out and the excess death data is reported, life expectancy figures become static or start to drop for the first time in decades.
There is nothing harder to deal with, than how these patients present. They escalate from the accident and emergency or medical admissions to ourselves as the severity of their condition is quickly recognised.
They are started on life-saving treatments, sedated, intubated and ventilated. Have lines and tubes inserted to blood vessels, bladders and stomachs.
Despite ever increasing levels of care and treatment, escalating ventilatory and cardiovascular support, if disease is left too long untreated our battle is always futile.
It is this that breaks my heart, less than 24 hours in hospital, coming to ICU for lifesaving care, a rapid, racing, rush of care, the blood, sweat and tears we pour into the cases in the first vital hours, all for nothing.
The phone call to a family who only admitted their loved one to hospital a matters of hours before, hoped that a move to ICU would improve things, left with a whirlwind of questions, expectation and denial.
Not for the first time have I heard our healthcare system questioned: "The GP told us to phone 111 but 111 is not interested if you don't have Covid and then the ambulance service told us we were not urgent."
Whether any of these problems would have changed the outcome for these patients is unclear, but they would certainly have been admitted to hospital sooner before Covid.
Their family's questions will never be answered.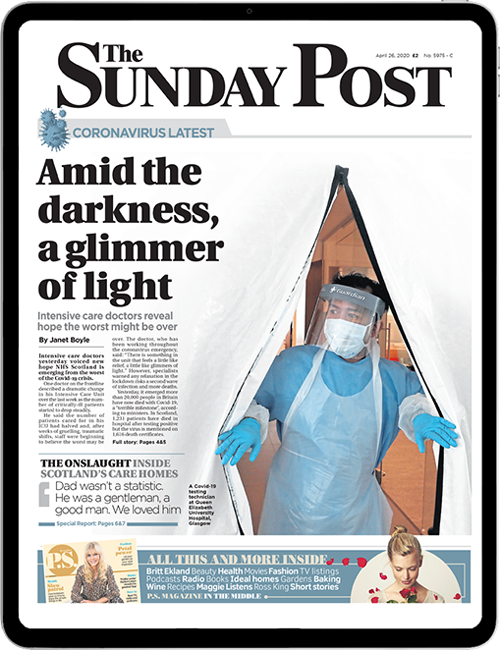 Enjoy the convenience of having The Sunday Post delivered as a digital ePaper straight to your smartphone, tablet or computer.
Subscribe for only £5.49 a month and enjoy all the benefits of the printed paper as a digital replica.
Subscribe