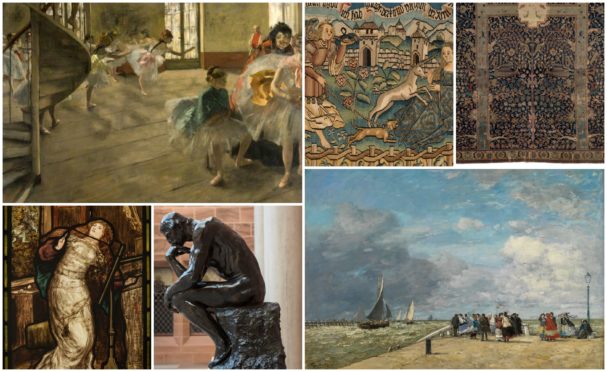 It was a collection drawn from around the world but, as its home is refurbished, the priceless works of art gathered by Sir William Burrell are touring the world.
Among the masterpieces to go on the road is Vincent van Gogh's portrait of Glasgow art dealer Alexander Reid.
For decades mistaken as a self-portrait, the Dutch post-impressionist master's painting is now back home at Kelvingrove Museum and Art Gallery, but for the past 18 months has been on show to art lovers across Japan.
It was part of a touring exhibition shown at the City Museum of Art in Shizuoka, the Bunkamura Museum of Art in Tokyo and the Museum of Art in Ehime.
The loan was part of the continuing Burrell On Tour initiative, in which works from Glasgow Museums' cherished collection feature at some of the world's most famous galleries.
---
---
When the Burrell Collection closed ahead of refurbishment work nearly four years ago,  it presented curators with an unfamiliar opportunity.
Instead of putting the collection of more than 8,000 items, most donated to the city by Sir William in 1944, into storage the decision was taken to lend and loan around the globe. The treasures – including world-renowned art and artefacts – have now been seen by more than a million people, from New York to Amsterdam and London to Melbourne.
"It was a great chance to deploy the collection in a different way," explained Duncan Dornan, Glasgow Life's head of museums.
"Glasgow has a very strong track record of lending because we have such a fantastic museum collection. We have a network of established relationships, and being able to lend from the Burrell allowed us to cement these in new areas.
"In Amsterdam's Rijksmuseum, for example, it was only from us being able to lend works that they were able to deliver an exhibition on Matthijs Maris. We were a key partner and we'll be able to build on that relationship in the future."
The decision to take the works on tour was controversial, with Sir William's bequest dictating they were not to be lent outside the UK.
However, a change in legislation six years ago paved the way for the loans which have been positively received around the world.
"One of the challenges for the Burrell historically, because we weren't able to lend internationally, is that over time people forgot how good the items are," Duncan said.
"It's only if you can occasionally display them nationally and internationally, and particularly alongside peer works, that you can really emphasise the quality of the collection here in the city.
"Being able to lend has left a sense of the remarkable quality of collection that Burrell assembled. Having previously been, to some extent, closed away, I think that's maybe slipped from consciousness."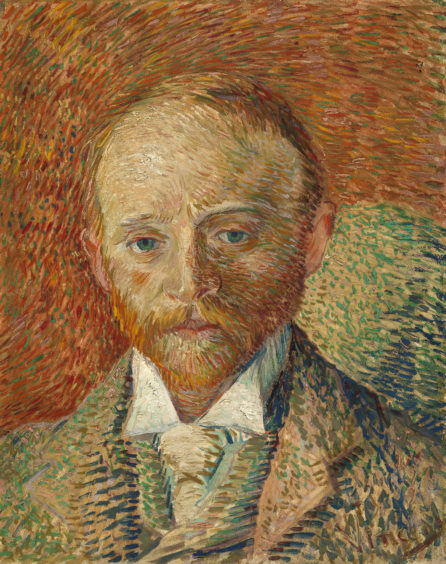 The project has also helped build key relationships for potential future loans to Glasgow, as well as bringing an increased knowledge of the works from being part of research programmes associated with international exhibitions.
Across the world, the tour has been well received, with positive feedback around the quality of the items and collections.
Duncan added: "We've been able to put Burrell's works up against some of the finest holdings internationally.
"It really identifies it as a key international collection and helps put Glasgow very firmly on the map."
Taking over his father's shipping business after his death, Sir William made his fortune and spent it on collecting antiquities.
His collection was donated to the city of Glasgow in 1944, along with £250,000 to fund somewhere to put the items.
The shipping magnate died in 1958, long before the purpose-built Burrell Collection building in Pollok Park was opened in 1983.
A popular attraction, it was closed in October 2016 for a £66 million refurbishment.
It will allow more of the collection to be put on show, having previously only been able to showcase 20% of the vast collection.
There are almost nine thousand pieces in the collection, ranging from prehistoric artefacts to ground-breaking Impressionist paintings.
"It's very diverse, as is the case of an individual collector," Duncan says.
"It represented his own tastes and interests and they were very broad. He worked on his collection for a long time and took it very seriously.
"It was the product of very serious research, understanding the history of the objects, the market in which he was buying and using that insight to build an amazing collection for someone who was competing against immensely wealthy private collectors.
"It's both intellectually and financially an astonishing achievement."
The Burrell Collection is due to reopen to visitors in spring 2021, and Duncan believes visitors are in for a treat.
"We're very excited by it and we think that people will be thrilled with it when they see it," he says.
"It's retained all the aspects that people really loved while addressing some of the concerns about the flow around the building and how it worked for them.
"It will be a home that's really fitting for a collection of this quality that can exhibit a higher proportion of the collection."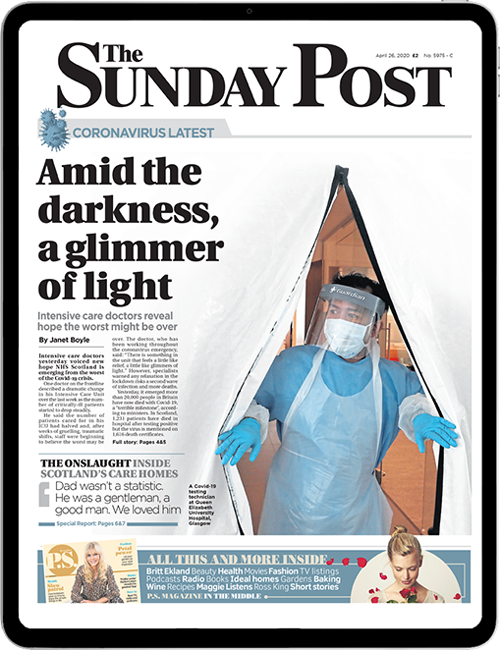 Enjoy the convenience of having The Sunday Post delivered as a digital ePaper straight to your smartphone, tablet or computer.
Subscribe for only £5.49 a month and enjoy all the benefits of the printed paper as a digital replica.
Subscribe