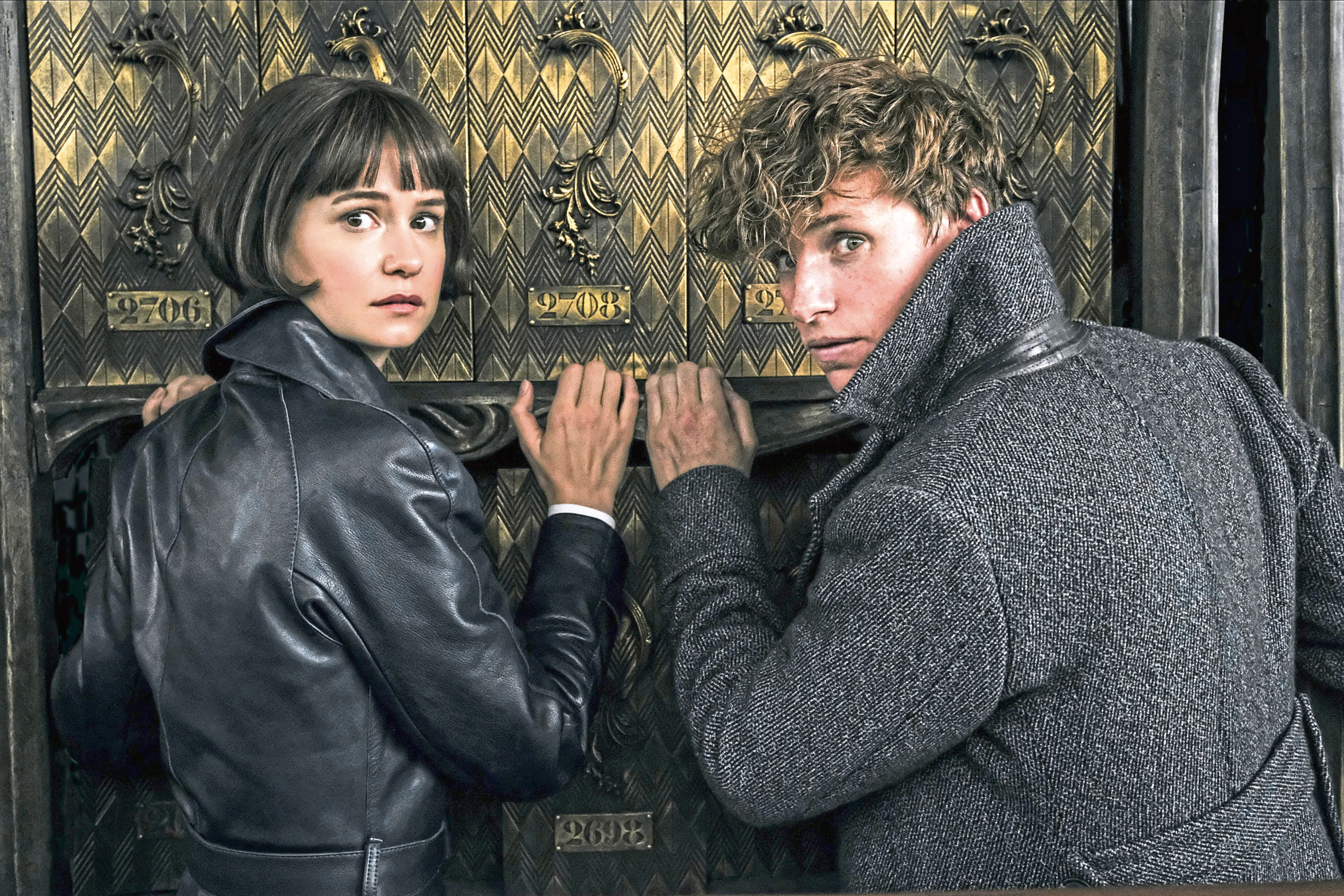 SHE may not write another Harry Potter book, but JK Rowling is ensuring the whole phenomenon continues growing.
Her post-Potter books were aimed at a more adult audience and did very well indeed, but everyone could see there was still some unfinished business.
So when it was announced that there would be not one, but a whole series of movies prequelling the Potter flicks, an awful lot of cinemagoers were thrilled.
The first one, 2016's Fantastic Beasts And Where To Find Them, proved a massive success. It's thought there will be five or more in the whole series, and the latest hits UK cinemas this week.
Fantastic Beasts: The Crimes Of Grindelwald will once more feature an ensemble cast, with big names everywhere you look.
Eddie Redmayne, Katherine Waterston, Dan Fogler, Alison Sudol, Zoe Kravitz, Jude Law and Johnny Depp are among them, and it is – no surprise – being tipped to be another megahit.
Rowling was making her screenwriting debut with the first one two years back, and did the job as if it was the simplest thing in the world.
She has, of course, done this one, too, and fans will recall how Gellert Grindelwald, a dark wizard played by Depp, was captured by MACUSA, the Magical Congress of the United States of America.
He fled custody, however, and is now trying to gather a team of followers, who have no idea that what he really plans is to rule over all people of a non-magical background.
Albus Dumbledore, played by Jude Law, hopes to thwart such plans and enlists Newt Scamander, played by Redmayne.
Loyalties and love are pushed to the limit, even between the closest families and friends, as the world of wizards is split into two camps who really don't like each other very much.
One bit of controversy for this series came when director David Yates opted for a younger actor as Dumbledore. Fans, of course, had grown to love Michael Gambon playing the role for six of the Harry Potter movies, but Christian Bale, Benedict Cumberbatch, Mark Strong and Jared Harris were all mentioned as possibles. Jared, of course, is son of Richard Harris, who played Dumbledore in the first couple of Potter films.
In the end, Jude Law got it and does it very well indeed.
None of this, however, would mean very much if JK Rowling didn't still have the magic touch when she puts words on paper.
She has great, no-nonsense advice for budding novelists and scriptwriters.
"The most important thing is to read as much as you can," she says. "It will give you an understanding of what makes good writing and enlarge your vocabulary."
She still loves the whole process, whether with a notepad and pencil (and strong coffee) or typewriter or computer.
"The idea of just wandering off to a cafe with a notebook and writing and seeing where that takes me is just bliss," she admits.
For her, and the many who can't wait to enjoy her latest story.
Fantastic Beasts: The Crimes Of Grindelwald is in UK cinemas from Friday November 16.