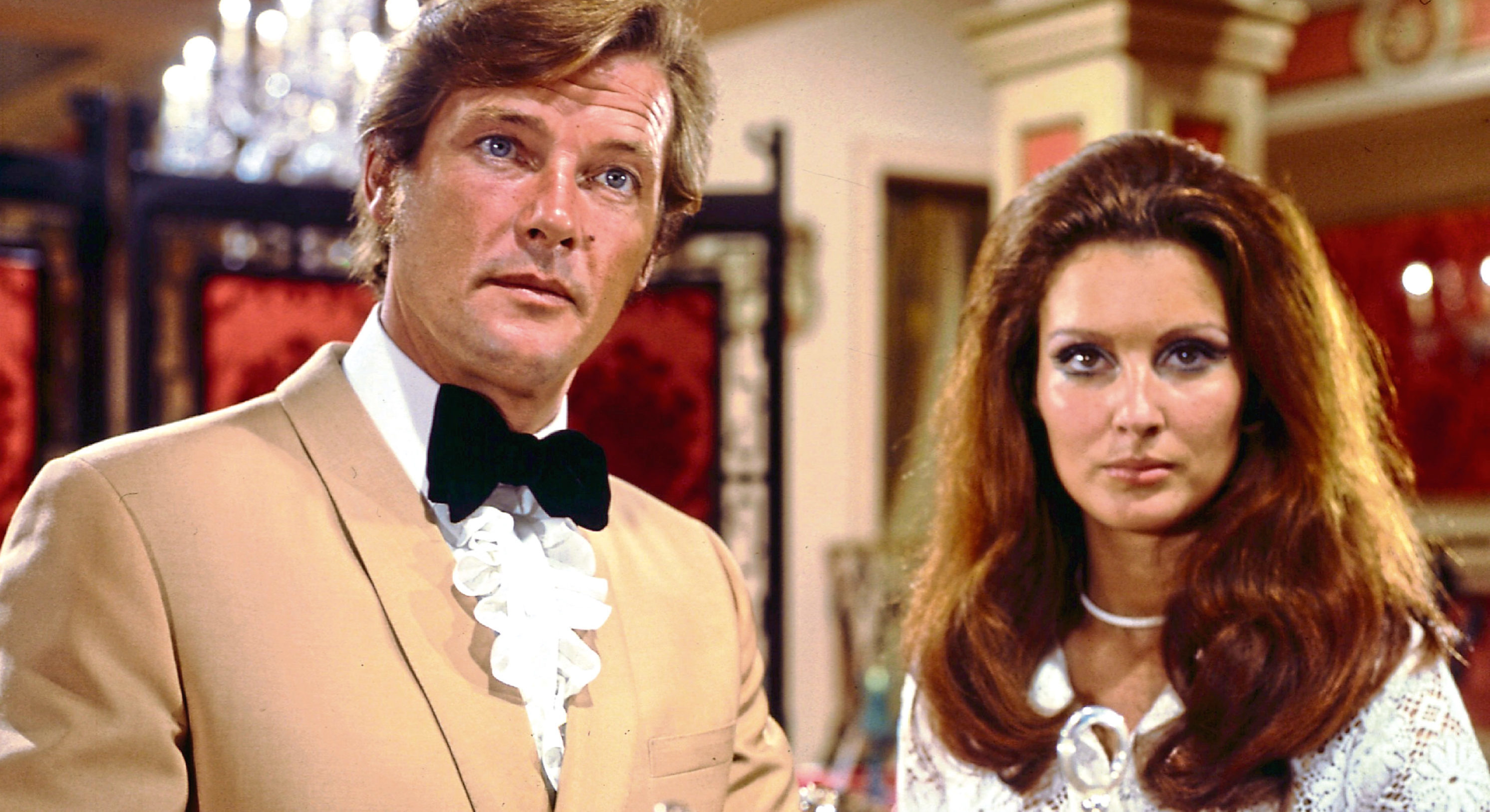 ON Her Majesty's Secret Service has long divided opinions.
For some it's one of the best Bond films, with a great plot, good script and memorable baddie, but others simply can't see past George Lazenby.
Some believe his lack of formal training as an actor, when he stepped in for Sean Connery, is apparent. But he definitely had Bond's brutish charm.
And Catherine Schell, who played one of Blofeld's unwitting agents and seduced 007, thinks it's unfair to have a go at Lazenby.
"Absolutely. He was fine. He was a bit primitive and his humour was usually below the belt – he is Australian! – but he didn't mistreat anybody," says Catherine, who went on to star in The Return Of The Pink Panther, Space: 1999 and countless TV programmes.
"I know that he and his co-star Diana Rigg didn't get along but with us it was fine. Oddly enough I've seen him quite recently at a Bond convention up on the mountaintop where we'd filmed in Muren, and he was sweet and charming – though you still had to close your ears to some of the things he said. I wouldn't denigrate him at all."
For me Catherine, still stunning at 73, was at her best opposite Peter Sellers' Inspector Clouseau and she says: "It was the most glamorous experience. I had a bigger part than in Bond so I was more spoiled which has a lot to do with Peter because he stuck up for me.
"I was put in a hotel with the rest of the cast and crew and made friends with them but Peter said, 'You can't do that, you're a star!' and got me a fantastic hotel in Nice.
"We became friends and I got to know him much better. He was a very funny man and had a brilliant sense of humour but he was also very manic depressive.
"I would get phone calls at two in the morning, 'Catherine, please come over, I've got to talk to somebody' and I'd have to drive over and we'd stay up talking until it was light. You had to help him out of it."
Watching the film, you can see Catherine giggling during takes but she insists she wasn't spoiling the shot and that in fact she was staying in character as Lady Litton, an English aristocrat who would naturally laugh at this bumbling French buffoon.
"Of course! One of the funniest scenes is when he comes to the door of our villa, demolishes the doorbell and then can't pronounce his own false name!
"It's logical that I'd be laughing but that scene took a long, long time because then Peter would start laughing so we had to do take after take. Even the director ruined one because he was giggling."
Catherine's biggest role was as Maya, the shape-shifting alien in Gerry Anderson's Space: 1999 which, when it was made in the mid-70s, was the most expensive British TV series up till then.
"It could have been more popular but they put it out at 11 on a Saturday morning which was great for kids but not for adults," explains Catherine who worked with another Bond, Roger Moore, when she guest starred in The Persuaders, the cult adventure series co-starring Tony Curtis.
"Roger was so sweet and a real British gentleman again with a wonderful sense of humour, we had a lot of laughs.
"Tony and I had hardly any scenes together but we're both Hungarians. He came on the set when I was doing a scene with Roger and he shouted out, 'Finally a beautiful woman who can act!'.
"And I said, in Hungarian, 'Thank you very much' and he just said, 'WHAT??!! You're Hungarian?'.
"But one of the things I'm proudest of is when Ian Holm played Napoleon in Napoleon In Love and I played Marie Walewska, his Polish aristocrat mistress.
"It was such an honour to play that part, Greta Garbo had done it, and I fell in love with Ian. When we were doing it he really was Napoleon and I really was Marie Walewska so this happens between actors sometimes, you just live your part too much in a way – you can't help it!"
Catherine, whose mother was a Countess and father a Baron, was born Katherina Freiin Schell von Bauschlott in Budapest where her father was a diplomat though the family fled to escape communism.
And she gave up acting in the late 80s after a chance sighting of a for sale sign led to her and her late husband Bill Hays opening a guest house in the middle of France, the subject of her second volume of autobiography.
Catherine explains: "We were there filming Wish Me Luck which Bill was directing, and we decided to go to La Chaise-Dieu on a day off because it has a famous abbey.
"We couldn't get into the abbey because there was a sign that said 'Closed from 12-2' and this is why the book is called When God Was Out To Lunch because we travelled a little further and found this little auberge in a tiny village called Bonneval.
"The owner invited us to play boules on the terrace and from there I looked down and there was this ruin. There was a note on a shutter that said 'A vendre' – for sale – so we went down and looked around and it was only £3,000.
"My husband came the following day and we walked round and I thought he'd obviously say no because it would be too much to do it up but he said, 'We're going to buy it'.
"He said, 'Didn't you see what was written on the façade?' and it said 'Valentin aubergiste'. His great-grandfather, his grandfather and his uncle were called Valentine and his brother was Ian Valentine and he said 'Now I'll be Monsieur Valentin!
"Once we had almost a mini Space: 1999 convention with fans staying. Some dressed up as Maya and it was really very weird. I knew they were fans but I didn't know they liked to dress up in their favourite costumes!"
When God Was Out To Lunch by Catherine Schell is available from fantompublishing.co.uk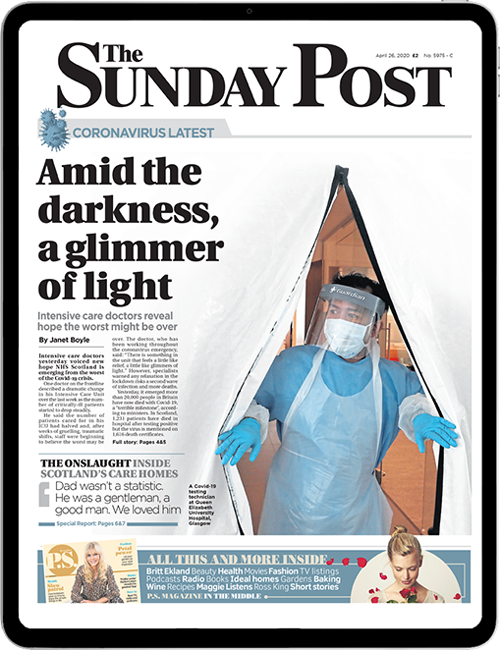 Enjoy the convenience of having The Sunday Post delivered as a digital ePaper straight to your smartphone, tablet or computer.
Subscribe for only £5.49 a month and enjoy all the benefits of the printed paper as a digital replica.
Subscribe