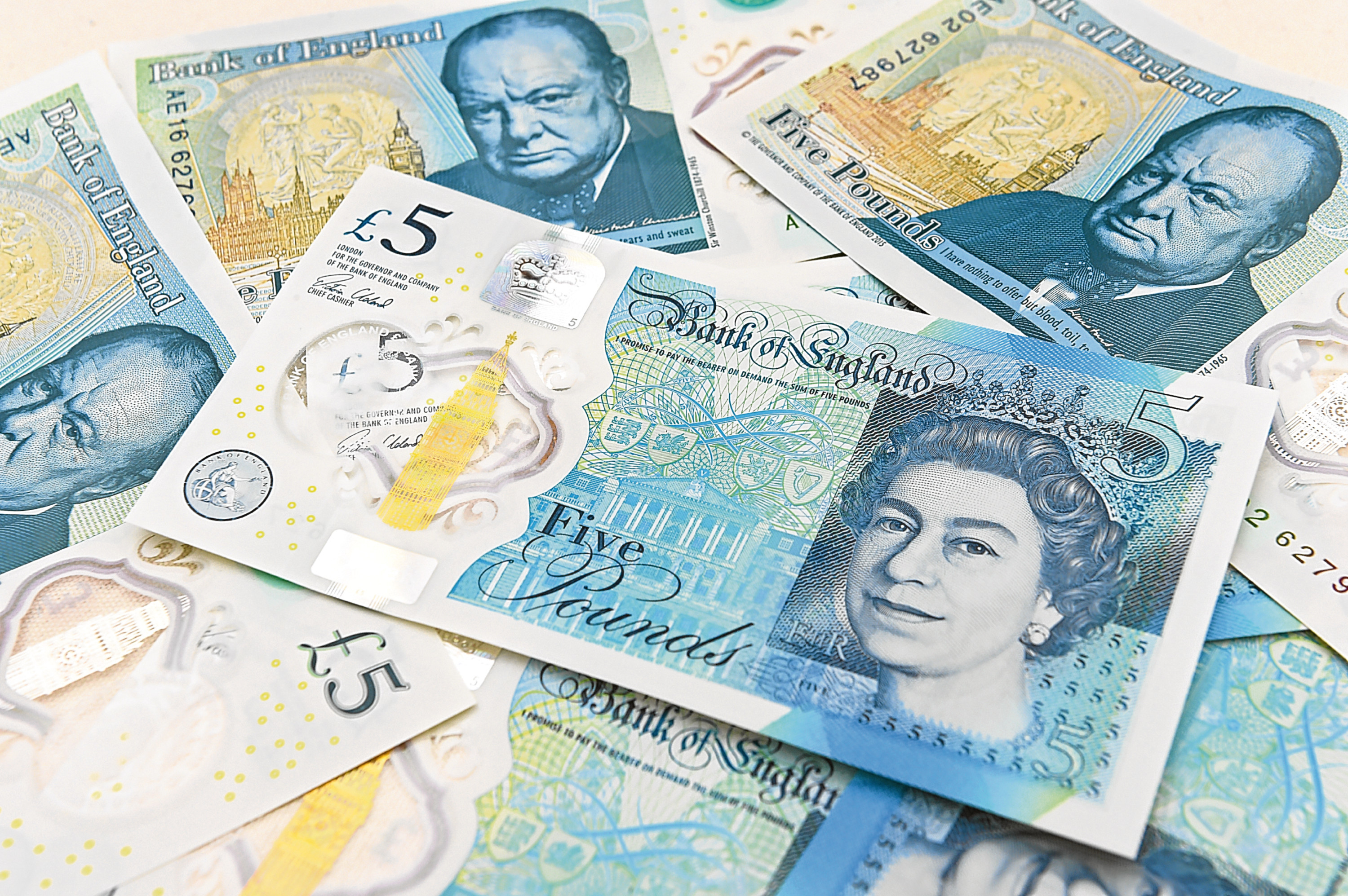 WITH the plastic fiver being introduced into our currency, it will be just the latest chapter in an ever-changing story.
Down the centuries, we have all used a vast range of materials and items to pay for things we want, and even the Neanderthals, thousands of years back, did the same.
Much of the evidence about them comes in the shape of bone and stone tools found across Asia and Europe, and instead of paper and metal money, they used the raw materials needed to make tools, when they wanted something from a seller.
Later, people bartered, and one man might give another a goat and some milk in exchange for some axes and a fur waistcoat.
It's hard to imagine how those ancient people would feel, to see us with our fancy plastic fivers!
In years to come — and it has already happened for many of us — we will hardly touch real money at all, using bank cards and credit cards or purchasing apps on our handheld devices.
Part of the reason so many of our banks are closing down is because so few of us ever go to the local branch and withdraw real money to carry in a real purse to buy real goods with.
It's all plastic, in fact, with the ever-present cards, so these new fivers won't really be that much of a culture shock to us!
For many, though, the memories of those pre-decimal days are still fresh, when we had marvellously-shaped threepenny bits, guineas, half-crowns and pennies, rather than pence.
There were florins and farthings and a bob, joey, a mag or a two-and-kick, or a one-and-six — just imagine kids' faces today if you mentioned all this!
If you are well into your 90s, then you have, after all, lived longer with those old coins than with the flashy new post-decimalisation ones. They only came in as recently as 1971, after all.
The old penny, for those who have forgotten, was abbreviated with a "d" from the Roman denarius, while shilling was s, from the Roman solidus.
The £ pound sign was derived from the first letter of the Latin word for pound, libra. Pre-decimalisation, a pound was divided into 240 pennies, not 100. But we knew it more as 20 shillings, with each shilling being worth 12d.
Once, instead of a penny, you might have had two halfpennies, or four farthings, while a florin was two shillings. Post-decimalisation, some coins were kept in use, such as the shilling — instead of 12d, it was now worth 5p.
Florins were produced until 1967, and finally disappeared in 1991, with shillings going the same way in 1993.
Many of us fondly recall the farthing, with its image of wren and the tiny sixpence, so small, we now have the phrase: "He could turn on a sixpence."
The 12-sided threepence was my personal favourite, the feel of it in your pocket, and the large amount of sweeties you could get with it!
Perhaps one of the most-unusual was the good old guinea, as they still refer to guineas in horseracing and livestock auctions, among other things.
The 2000 Guineas race, for instance, was the amount in the prize fund at one time.
A guinea was, of course, worth a pound and a shilling.
Five shillings was a crown, hence "half-a-crown" was "two-and-six".
The great explorer Marco Polo would often talk about the "groat," a coin he saw while becoming the first person to tell us about Asia and China.
But we would also go on to have groats of our own, worth four pennies. Later, groats were also valued at eightpence and one shilling.
A groat was deducted from seamen's wages every month to pay for a chaplain onboard each ship, and the north of England even had a saying: "Blood without groats is nothing," meaning: "Family without fortune is worthless."
It's a myth, however, that John o'Groats takes its name from these coins — it got its name from a Dutchman, Jan de Groot, who had migrated to that part of northern Scotland.
It's anybody guess what kind of nickname the new plastic fivers will get, but British money will continue to be known at the Stock Exchange and elsewhere as sterling.
There are various lines of thought on how that came about, but most experts reckon it's from an English Norman coin.
The silver coin was known as a sterling, and was issued in the Saxon kingdoms, with 240 of them being minted from a pound of silver.
This is why large payments went on to be reckoned in pounds sterling.
We're pretty sure the plastic fiver will be much lighter, last much longer than any paper note, and will also see its own demise one day.
Why? Because the day isn't far off when coins and notes really are a total thing of the past, and nobody on Earth will use them.
Tangible money will be redundant as technology takes over, and our desire for instantaneous living in a cash-free society will become a reality.
That, of course, will be the day we all rely on some fancy new gadget we haven't even dreamed up yet, but it's a bit ironic, that we'll be back to how those cavemen began all those centuries ago.
Still, as you can see, when a man has something to sell and is looking for something to buy, we always seem to find a way of doing a deal somehow!
---
READ MORE
How to bag the best bargains: Top tips on getting the most out of the cash in your pocket
Holidaymakers are spending more time and money on staycations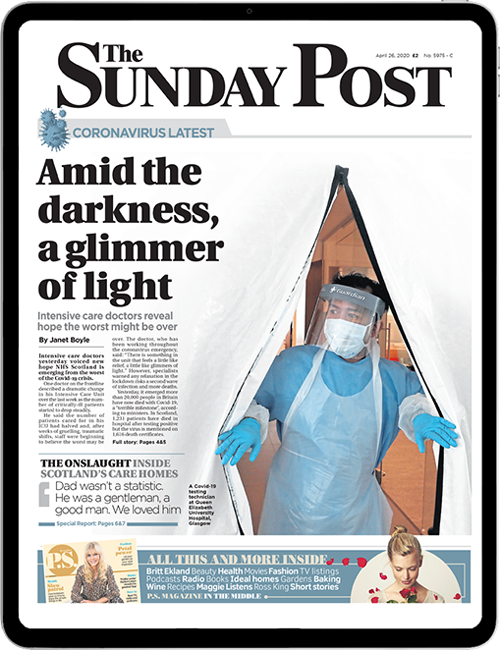 Enjoy the convenience of having The Sunday Post delivered as a digital ePaper straight to your smartphone, tablet or computer.
Subscribe for only £5.49 a month and enjoy all the benefits of the printed paper as a digital replica.
Subscribe