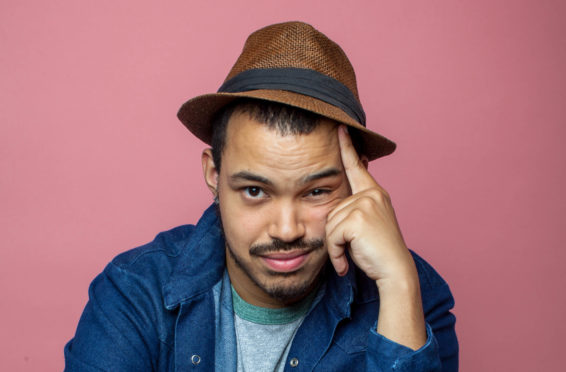 What is life, if nothing but a distraction until you die?
That's what Archie Maddocks is pondering as he returns to the Edinburgh Fringe in 2019 to tackle the struggles of being alive in his latest hour of provocative, exhilarating stand-up.
But before he tackles that big question, he answered our Fringe Q&A…
---
How are you feeling about your return to the Edinburgh Fringe in 2019?
The usual mix of excitement and dread. Pretty standard stuff before the Fringe – but mostly excitement. I hope.
---
What is your new show all about?
Existentialism. Why are we here, what's the point, is reality even real or a construct that we all buy into before the dark void welcomes us all?
Cheery stuff this year, I've gone up beat.
---
You're not only a stand-up but also a writer working on plays, TV and film. Does going out and performing material you've written for yourself give a different buzz?
Totally. Performing is more naked and immediate and I need that for some reason (obviously I'm fundamentally a broken soul, but that's all comics). What I love about performing is that I get the reaction right away, there's no waiting around, there's no guessing, there's no paranoid sweating at 2am because a producer hasn't responded.
Don't get me wrong, I am perpetually haunted by the faces of the people who have never laughed at me – that never goes. But either way, I don't have to wait. I get the fix of human contact that I need in order to continue being alive.
---
How did you first get into stand-up comedy?
I was acting in an improvised play and a comedy promoter came up to me and told me that my "mind works weird". I told him to **** himself. He said that he meant to say I'm funny and should try comedy. I did, and I was hooked. Or addicted. Depends on your perspective really…
---
If you had to pick one item that's essential for surviving a month at the Fringe, what would that be?
For me, noise cancelling headphones. I don't have to listen to the silent disco being louder than is acceptable for a regular disco and that is a blessing.
---
What do you think it is about the Edinburgh Fringe that attracts people from all around the world to come to watch and also to perform?
The reputation for sure. The infinite possibility of what could happen, coupled with the uncertainty of what never will. The eeriness of the city. The lack of warmth in the summer months which makes it better sitting in a super-hot room. The electric energy that frenetically buzzes through the streets – ambition, hope, joy and despair coiled around the atmosphere. And Tempting Tatties, best baked potatoes I've ever had.
---
What is your favourite one-liner?
Of mine? In school, my friend Muhammad had a fear of sheep. Now he's a halal butcher. Begs the question, if you're a halal butcher with a fear of sheep, islamophobia… I'm so sorry that is comfortably the worst joke I've ever written.
Of someone else, that you can print? Dave Chapelle – Bill Cosby. I didn't wanna believe that. I didn't. But then 18 allegations later I was like "man, he did at least two of those".
---
Archie Maddocks performs 'Big D**k Energy' at Just The Tonic (The Mash House) until Sunday 25th August (not 12th)  at 4.50pm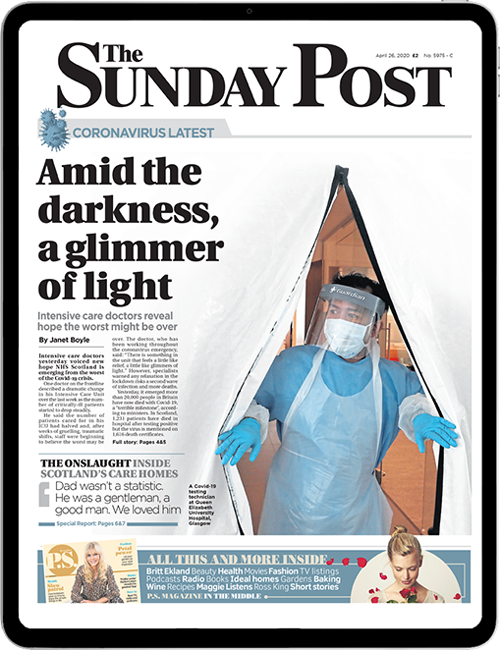 Enjoy the convenience of having The Sunday Post delivered as a digital ePaper straight to your smartphone, tablet or computer.
Subscribe for only £5.49 a month and enjoy all the benefits of the printed paper as a digital replica.
Subscribe