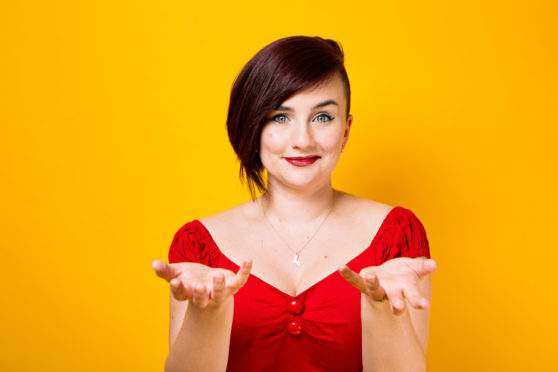 Laura Lexx returns to the Fringe this summer after her sell-out 2018 show Trying earned her the prestigious Comedian's Choice Best Performer Award.
A star of Live At The Apollo, Laura aims to shine to shine a hilarious light on how hard it is to be a good person these days in new show Knee Jerk.
Taking on some of society's biggest issues including feminism, technology and the environment – asking questions such as: Can you change the world without offending anyone? Can we stop being terrified and start being nicer to each other?
Before she answers those, she took on our Fringe Q&A…
---
How are you feeling ahead of your return to the Edinburgh Fringe?
Honestly? Every emotion is on a loop and swapping over every 15 minutes. I feel bulletproof and then terrified!
I like the show, I feel much more confident as a comedian this year but there's still that weird fear that maybe it's terrible and no one's had the heart to tell you?
---
What is your new show Knee Jerk all about?
It's about me trying to get to the root of things I don't understand. I'm looking at all the things that divide people, that I find baffling, that I want to get solved so that we can put all our energy into looking for ways to avoid a climate disaster. Sounds funny, right?!
---
How important a tool is comedy in helping to explore topics such as those you're covering?
Well… sometimes I wish I was just a lecturer because then I could really go into detail on these big ideas I want to get across, but then I couldn't live without the laughter and the fun.
I've realised what you can do as a comedian is to throw ideas out in jokes and let people come to their own conclusions rather than trying to force feed a conclusion.
I like that… talk around something, entertaining people and then let them all wander home discussing what those subjects made them think about. That's a cool position to be in.
---
After picking up a top award last year, are you nervous about following it up or relishing the challenge?
I feel quite freed to be honest… I think getting the recognition I've been craving (is that ok to admit?) last year made me loosen up and stop trying to be other comedians. I've accepted that what I'm doing is something some people want and I don't feel so much like I'm chasing my tail trying to be anything other than me.
It's hard because Trying (last year's show) was so emotionally charged and that added something magical to it, this year is more analytical and not personal really so it doesn't have that emotion but I didn't want to do just do the same show again to try and recapture the magic.
I want to move on and I think this show makes sense as a graduation from last year. This show scares me in other ways because I feel less authority on the things I'm talking about… my own depression I have ownership of, but my ideas on society and climate change and politics are less definitive.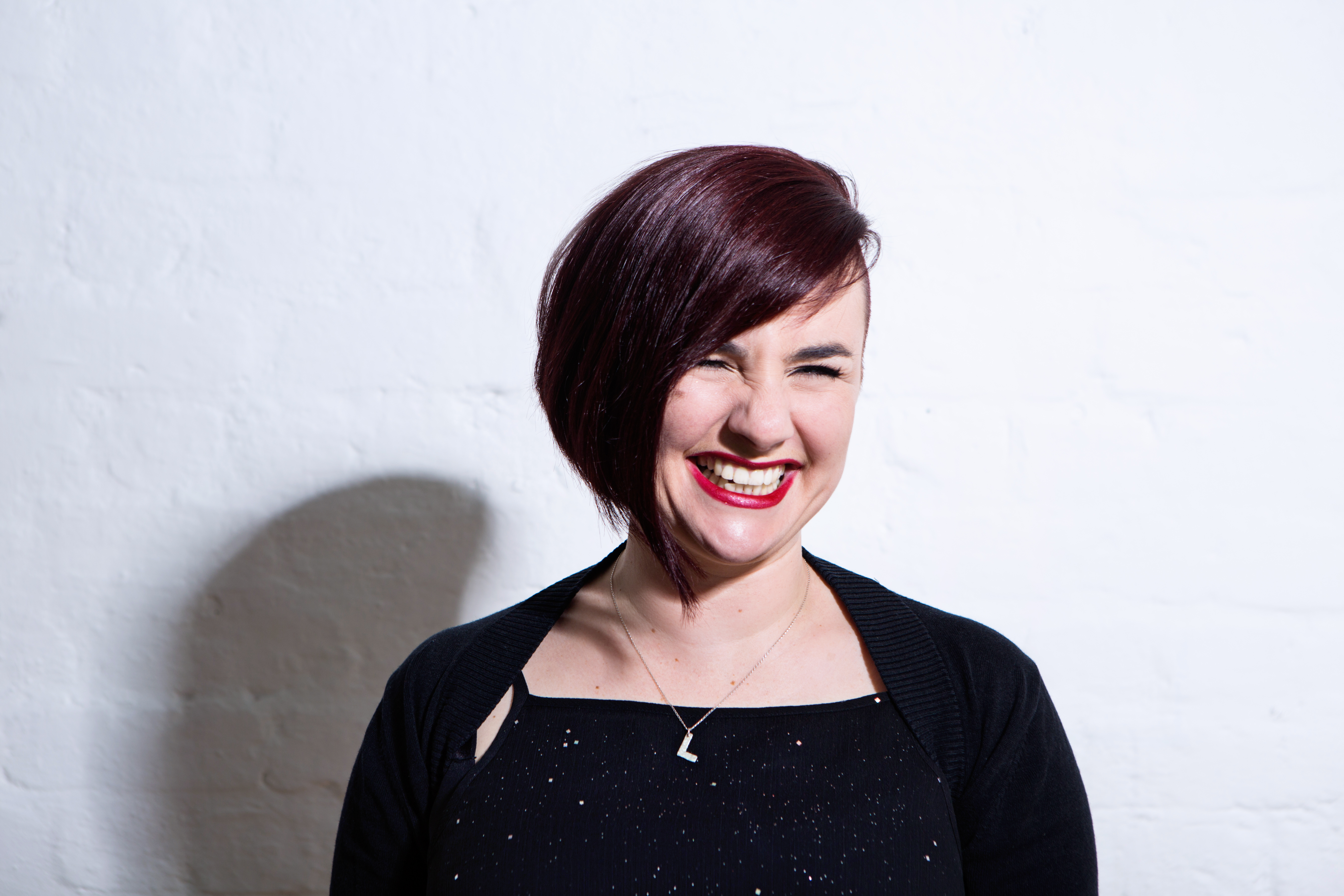 If you had to pick one item that's essential for surviving a month at the Fringe, what would that be?
Oh, well for me it's 100% my husband. He's everything. In general, and if I couldn't have him, I'd say… an oversized jumper that smells comforting.
No matter how well the Fringe goes you need a minute every now and again to retreat and remember it's all nonsense overall and a jumper is like a portable bed you climb into and relax.
---
The Edinburgh Fringe can throw up some surprises – what is the strangest moment you can remember from the festival?
Probably last year, I was on a night off and I had had quite a lot of drinks to celebrate. Someone rang me panicked and said "Can you come and fill in at a gig?" and I said "Absolutely not. I'm hammered." and then they promised me another bottle of wine if I came… so I went and did a gig, utterly off my face (which I've never done before) and the surprise was the gig went incredibly. Ha!
I've had so many people come up to me in the last year and say… my god I was there, how did you do that? I have very little memory of the stage part. Self-preservation.
---
What do you think it is about the Edinburgh Fringe that attracts people from all around the world to come to watch and also to perform?
There's just nothing else like it… it's such a celebration of something for everyone.
Especially at a time like this where every other think piece about comedy is "oh you can't say this or that any more", you can see someone saying absolutely anything and everything at the Fringe and you realise the breadth of free speech and the variety of what people enjoy.
To comedians and performers it feels like a competition but to the audiences it's absolutely a celebration.
---
What is your favourite one-liner?
Milton Jones: (I'm paraphrasing but…) "I saw a dead baby ghost on the pavement the other day, on second thoughts, it might have been a handkerchief."
Of mine, it's definitely: "Being in love is like central heating – you switch it on before guests come over and pretend it's like this all the time."
---
Laura Lexx: Knee Jerk, The Turret, Gilded Balloon Teviot, July 21 – August 25 (not 14)
https://tickets.edfringe.com/whats-on/laura-lexx-knee-jerk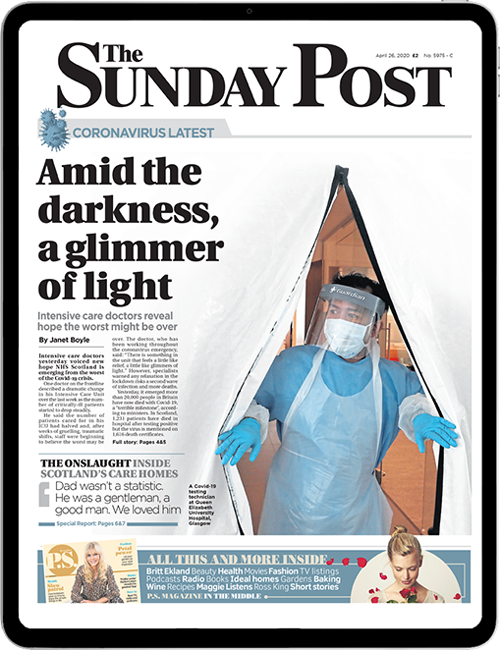 Enjoy the convenience of having The Sunday Post delivered as a digital ePaper straight to your smartphone, tablet or computer.
Subscribe for only £5.49 a month and enjoy all the benefits of the printed paper as a digital replica.
Subscribe